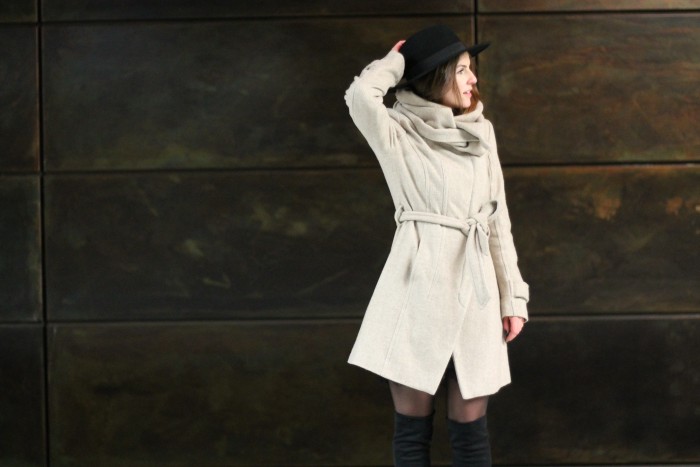 Momentan habe ich das Gefühl alles rauscht an mir vorbei, vor allem die Zeit. Es ist gerade irgendwie immer was zu tun und alles muss so schnell wie möglich erledigt werden. Ihr kennt solche Phasen wahrscheinlich auch sehr gut. Um mich diesem Alltagsstress auch mal zu entziehen, gönne ich mir gerne mal eine Beauty Pause bei Adam & Eve in Hamburg. Dieses wundervolle Kosmetikstudio lässt jedes Frauenherz höher schlagen. Ich liebe es mir dort einfach mal eine Maniküre oder die Augenbrauen machen zu lassen und den ganzen Stress für ein paar Minuten zu vergessen.
Auf meinen heutigen Bildern wollte ich euch ein ganz simples und schnell gestyltes Outfit zeigen. Es besteht nur aus drei Teilen. Hut, Mantel und Overknee Stiefel. Overkness sind diese Saison mein absolutes Lieblingsitem. Ich würde sie am liebsten die ganze Zeit tragen, doch für den Alltag finde ich Overknees mit Absatz etwas zu overdressed, jedoch dürfen sie Abends beim weggehen nicht mehr fehlen.
TRANSLATION ///
Currently I'm always in a rush and I have the feeling the time is running by so fast. I have barely every minute something to do and everything has to go quickly. I bet you also know such phases in your live. And sometimes I need a break from all these stressful days. For me the best way to take a break and calm down a little bit, is an appointment at the beauty lounge called Adam & Eve in Hamburg. When I get a manicure or my eye brows done I'm so relaxed an can leave all the stress behind me.
For today I wanted to show you a really simple Outfit. It's just made out of three diffrernt things. A hat, a coat and some over-knee boots. At the moment I love to wear over-knee boots, they are absolutely my favorite item this season. I would love to wear them every minute right now, but with heels I feel a little bit overdressed at the day. However, when I'm going out at night I'm wearing my beloved over-knee boots.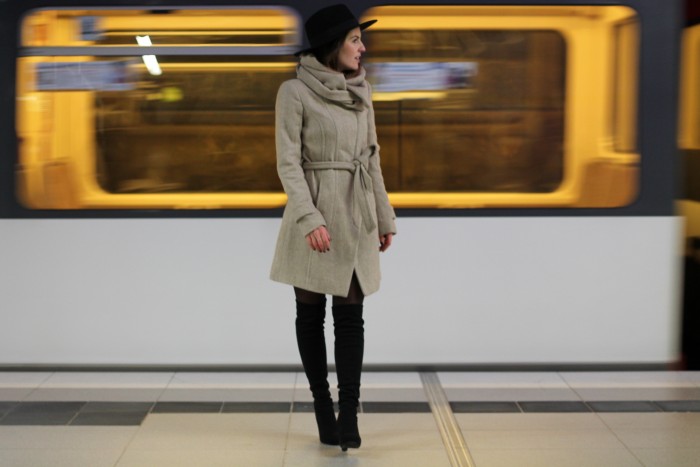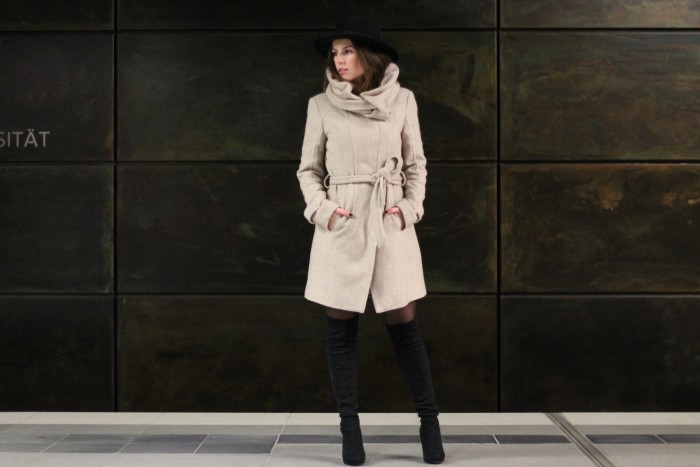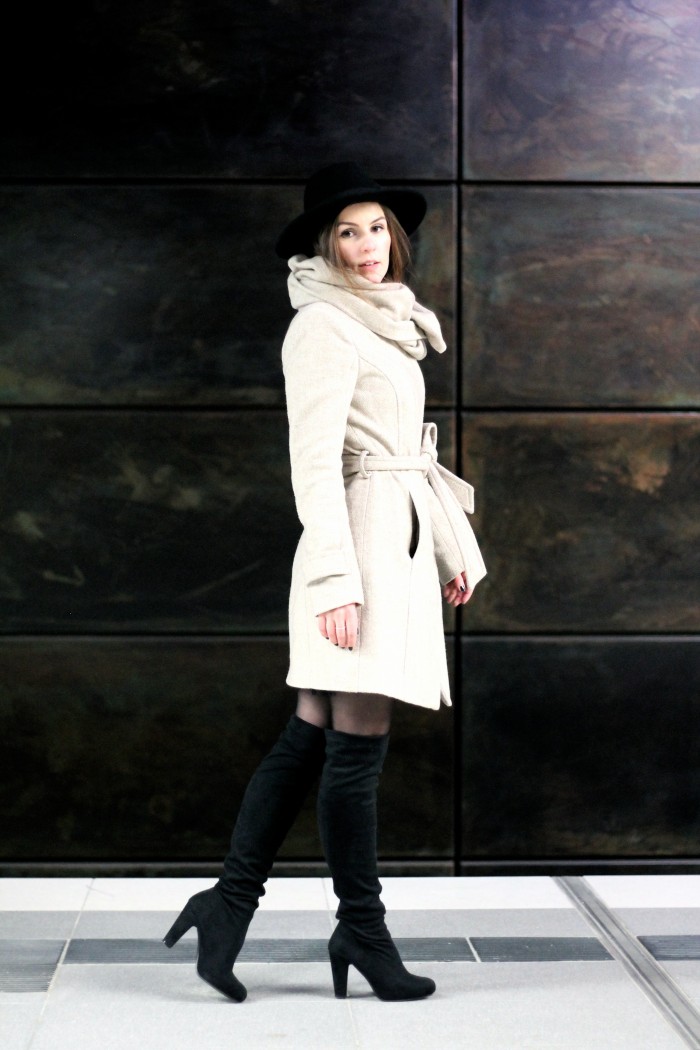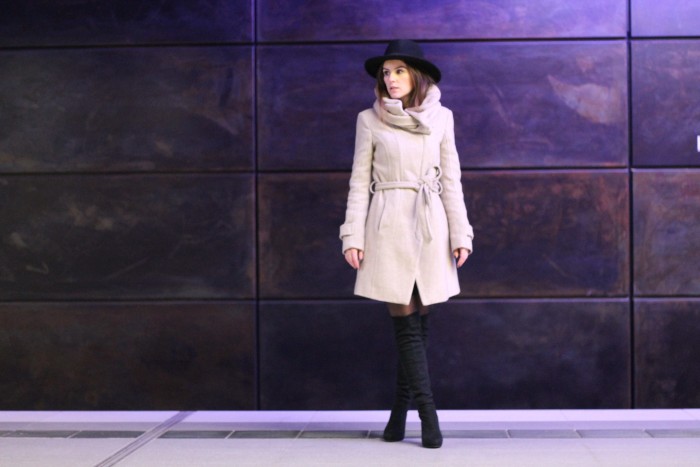 I was wearing:
Mantel / Coat: Zara
Overknees: Zalando
Hat: H&M