Die Fashion Week ist vorbei und wir drei durften so viele tolle Sachen erleben, viele neue Leute kennen lernen und auch schon bekannte Gesichtet wieder treffen. Für uns war es das erste Mal, umso mehr haben wir uns auf die Fashion Week in Berlin gefreut. Mein absolutes Highlight waren die Shows, die wir uns im MBFW-Zelt angeschaut haben. Die Atmosphäre die dort während einer Show herrschte hat mich einfach absolut in den Bann gezogen und man konnte trotz des straffen Zeitplans für einige Minuten abschalten und die neuen Kollektionen der Designer genießen.
Für meinen ersten Fashion Week Tag habe ich mich für einen blauen Zara Jumpsiut entschieden, der ein kleiner Sale Schnapper war. Dazu habe ich schwarze High Heels zum schnüren gewählt und eine auffällige Clutch mit türkisem Kroko Muster.
Bei mir ging es leider erst am Mittwoch Mittag nach Berlin, da ich noch eine Klausur schreiben musste. Dafür hoffe ich aber, dass ich sie erfolgreich hinter mich gebracht habe. Und vor allem konnte ich dann mit einem guten Gefühl nach Berlin fahren und die restliche Fashionweek umso mehr genießen.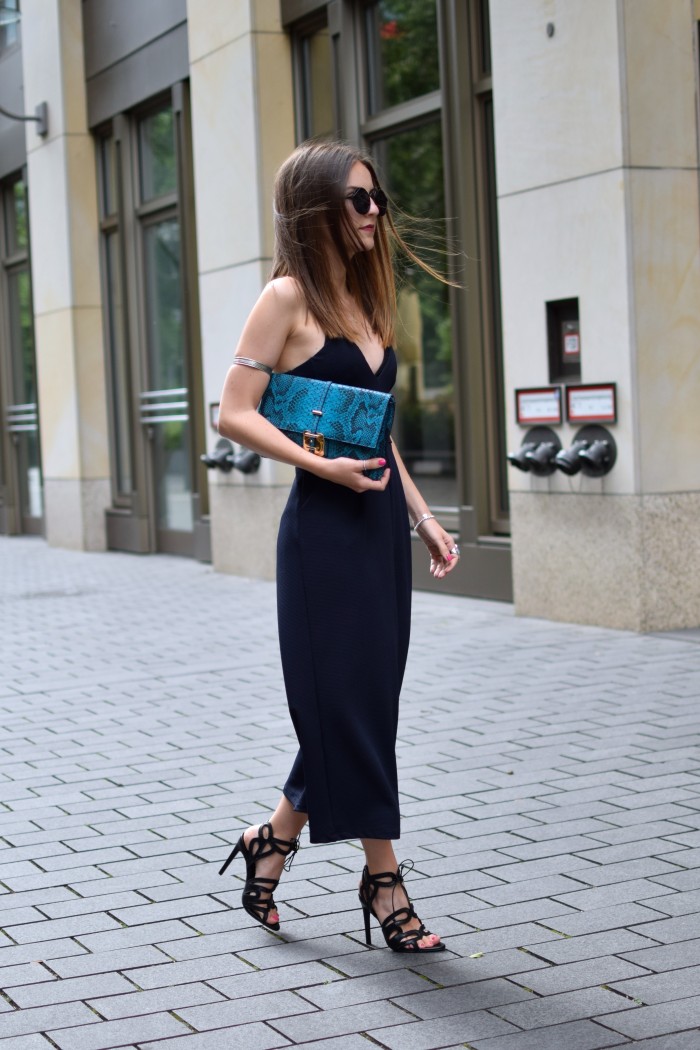 TRANSLATION///
The Fashion Week is over and we had the chance to experience so many great things. We met a lot of new people and also saw so many already known faces. For us it was the first time, so we were so excited and happy that we could do this experience. My absolute highlight were the shows that we've looked at in MBFW tent. The atmosphere that prevailed there during a show just made me absolutely captivated. I just enjoyed the collections of the designers during that time.
For my first Fashion Week day I wanted to wear a blue Zara jumpsuit. I was so lucky, because I found it at the sale. In addition to the jumpsuit I wore some black laced up heels and a turquoise clutch with crocodile pattern.
Unfortunately I had to write an exam on wensday morning, so I was one day later in Berlin as Maike and Kira. But I hope that the exam went well. And most importantly for me was that I went with a good feeling to Berlin so I could enjoy the rest of Fashion Week even more.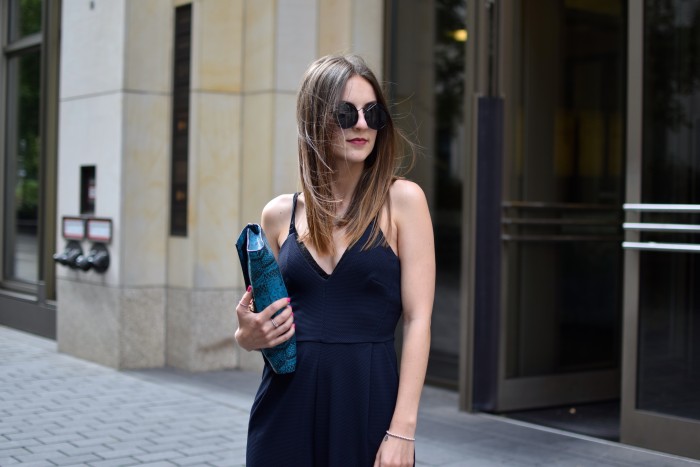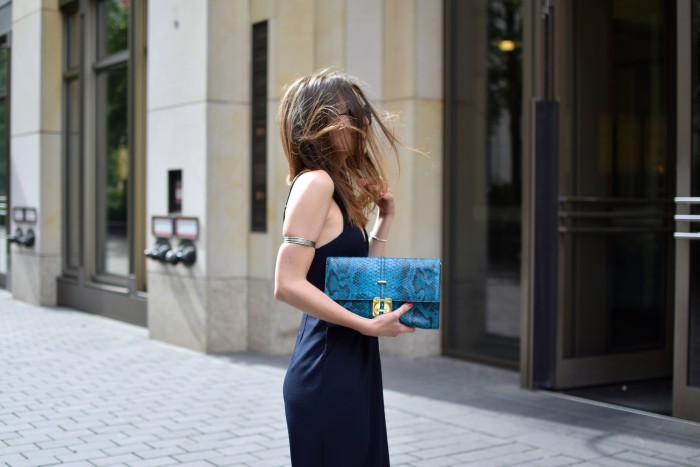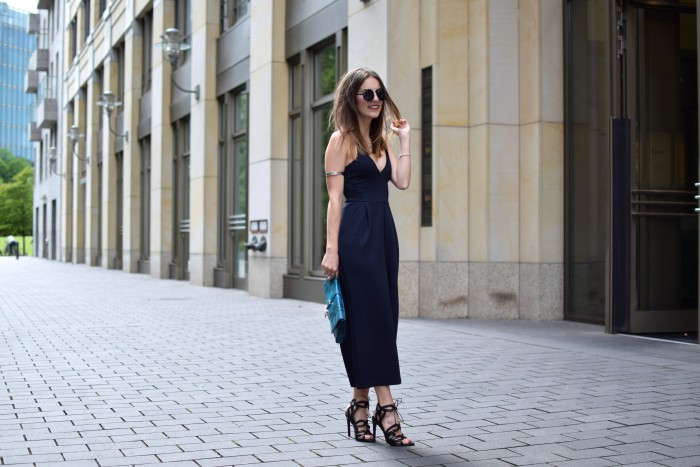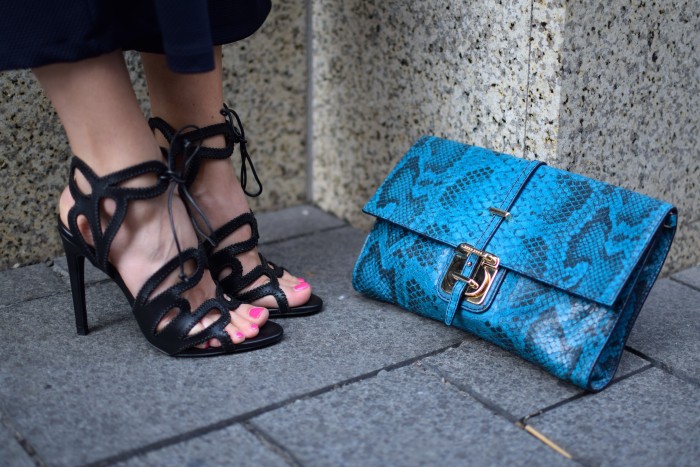 I was wearing:
Jumpsiut: Zara (similare here)
Schuhe / Shoes: Zara (similare here)
Tasche / Bag: Hugo Boss (similare here)
Sonnenbrille / Shades: Le specs via ABOUT YOU (shop here)