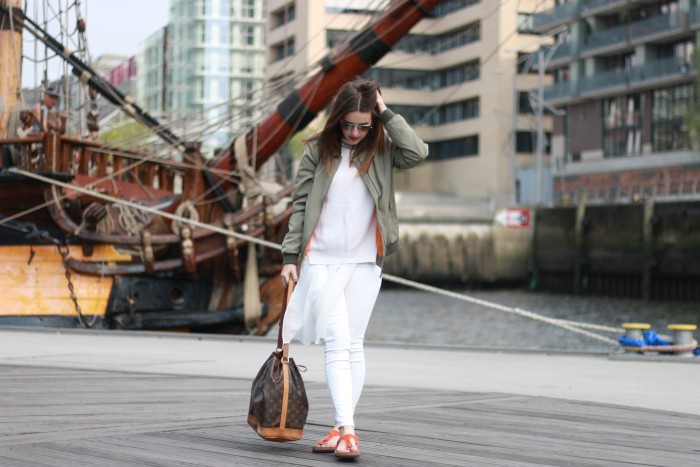 Endlich ist es so weit! Die warmen Sonnenstrahlen kommen hinter den Wolken hervor und man spürt der Sommer ist nicht weit. Und genau dann tausche ich auch gern mal meine geliebten schwarzen Teile gegen einen all white Look.
Momentan geht es für mich langsam mit den Recherchen für meine Bachelorarbeit los. Und ich muss ehrlich gestehen, dass ich tierische Angst davor habe und die Bachelorabeit eine sehr große Hürde für mich ist. Daher versuche ich meine freie Zeit so gut wie möglich zu genießen. Zeit Draußen zu verbringen, um mich ab und zu von diesem Druck abzulenken.
Besonders die Hafencity hat es mir an solchen Tagen angetan. Ich liebe einfach die Atmosphäre dort, die hellen Gebäude, Schiffe und die Seeluft.
TRANSLATION ///
Finally the warm sun rays coming from behind the clouds and you can just feel the summer is not far. For me this is the time where I change my beloved black pieces into an all white look.
Currently I started with the researches for my bachelor thesis. And I have to admit, that I'm very scared of this huge project. Therefore I try to enjoy my free time as much as possible. I love to spend my time outdoors, to reales a bit and switch my thoughts to something else.
For me it feels like holidays when I walk through the Hafencity. I just love the atmosphere there, the bright buildings, ships and the sea air.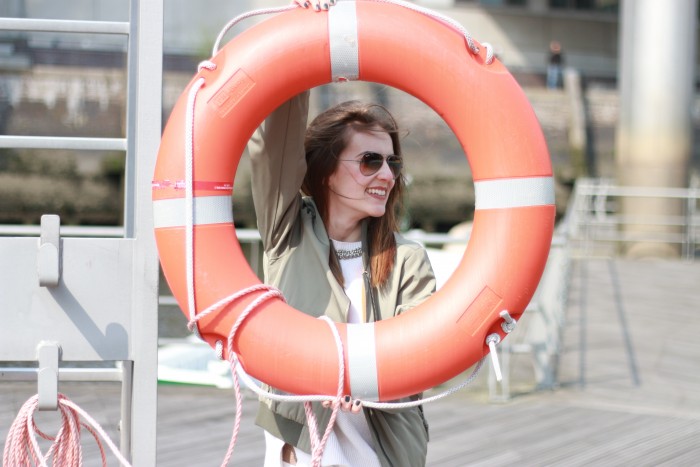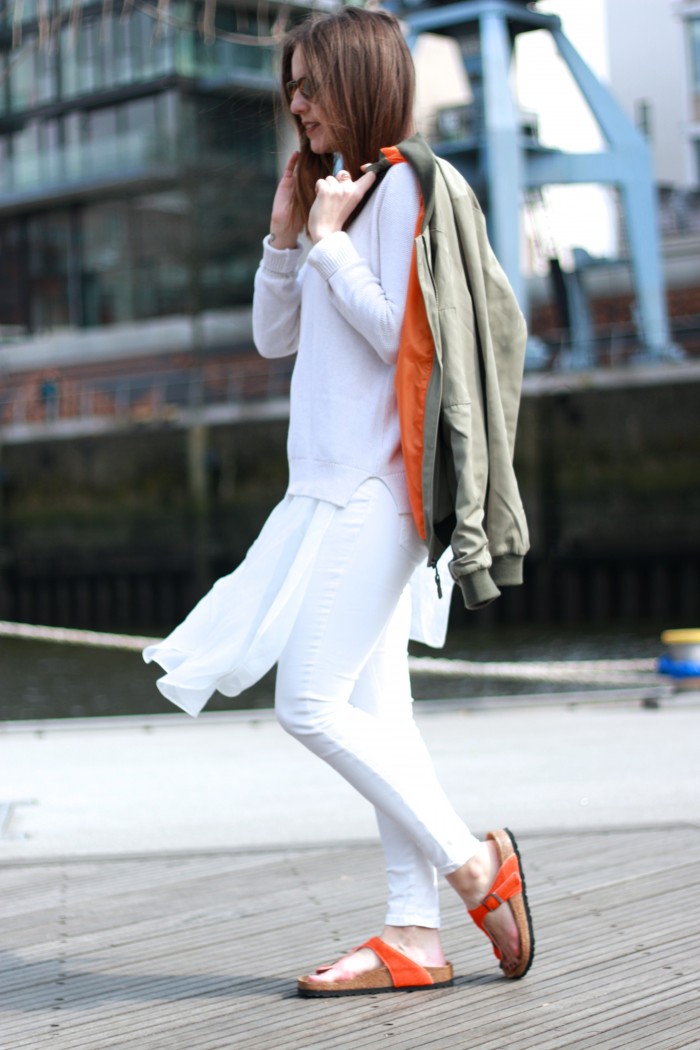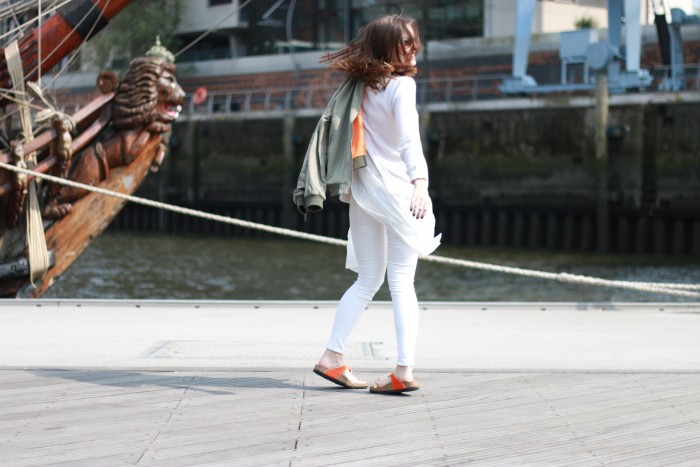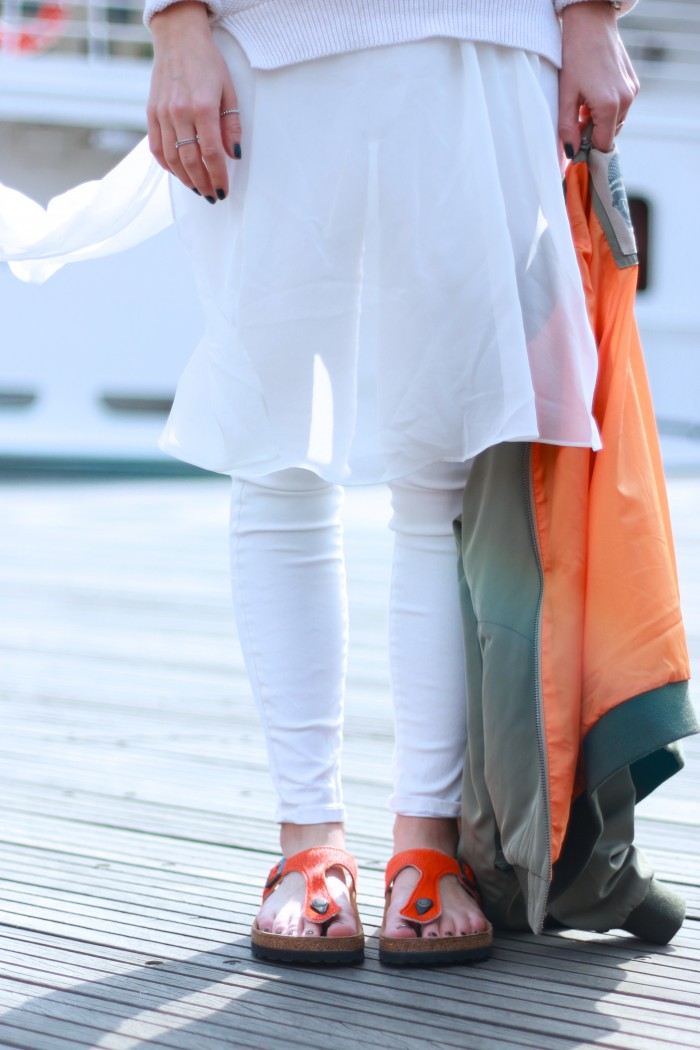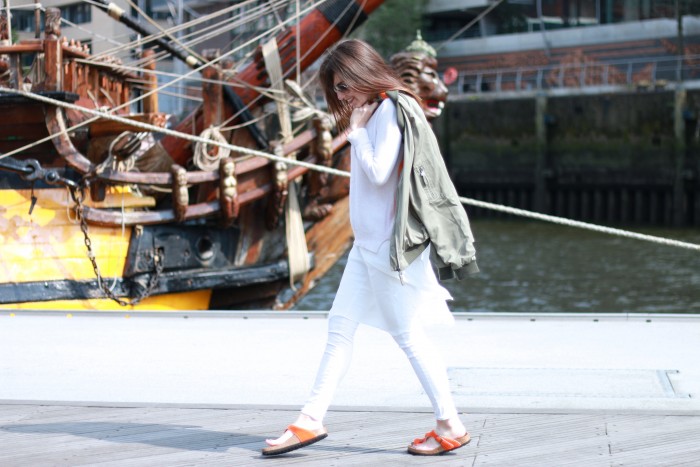 I was wearing:
Pullover: Topshop (similar here)
Top: Asos
Hose / Pants: Zara (similar here)
Schuhe / Shoes: Birkenstock via Edited (shop here)
Jacke / Coat: Colorado Denim (similar here)
Tasche / Bag: Louis Vuitton
Photocredit: Fashionindividual