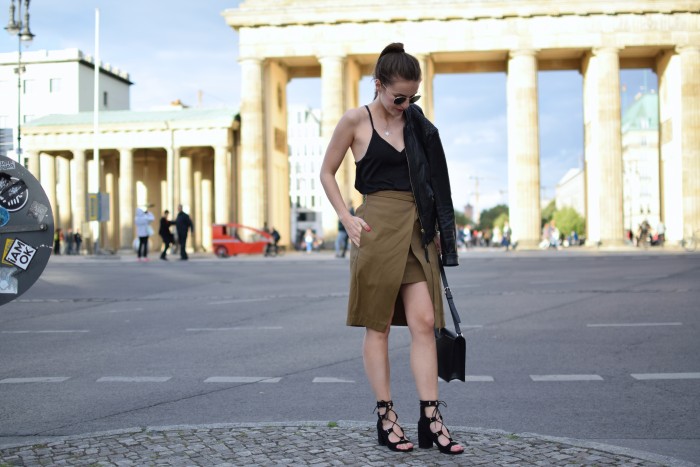 Heute möchte ich euch einen weiteren Look zeigen, den ich auf der Fashion Week getragen habe. Den Wickelrock von Zara hatte ich schon sehr lange im Auge und habe beim Sale direkt zugeschnappt. Gestern habe ich nochmal in den Online Shop geschaut und dort ist er nun mittlerweile auf 12,99€ runtergesetzt! Mehr als ein Schnapper! Zu dem Rock habe ich schwarze Teile kombiniert, um das Outfit etwas schicker und abendtauglicher zu machen.
Die Fotos haben wir ganz schnell zwischendurch geschossen und ich hatte nur wenige Minuten Zeit. Innerlich war ich also ziemlich gestresst. Ich fand die Lokation aber so toll, dass ich einfach versucht habe es mir nicht anmerken zu lassen.
TRANSLATION///
Today I want to show you another look, that I wore at the Fashion Week in Berlin. I was in love with the Zara skirt when I saw it the first time, but I waited for sale! And that was a very good Idea, because I got it so much cheaper. I wanted to create a classy look for the evening something more fancy. So I combined black details to the skirt like the black leather jacket and my laced up heels.
We shoot the pictures in-between all the shows, so I didnt really had a lot of time. I think it were maybe five minutes. Innerwardly I was so stressed, but the location was so perfect that I just tried to look cool.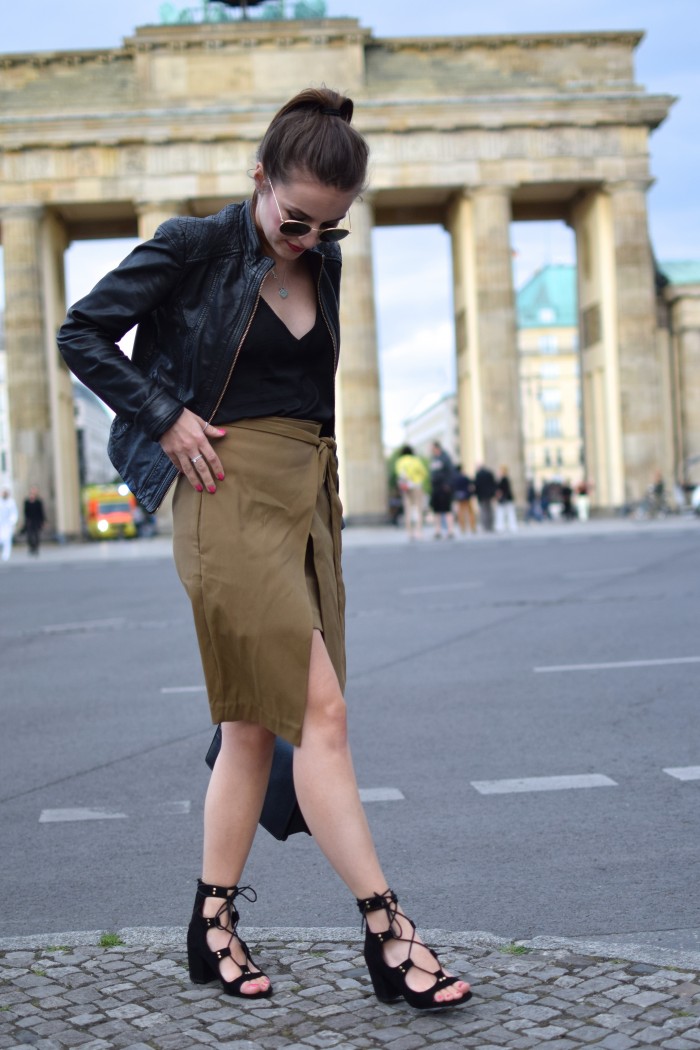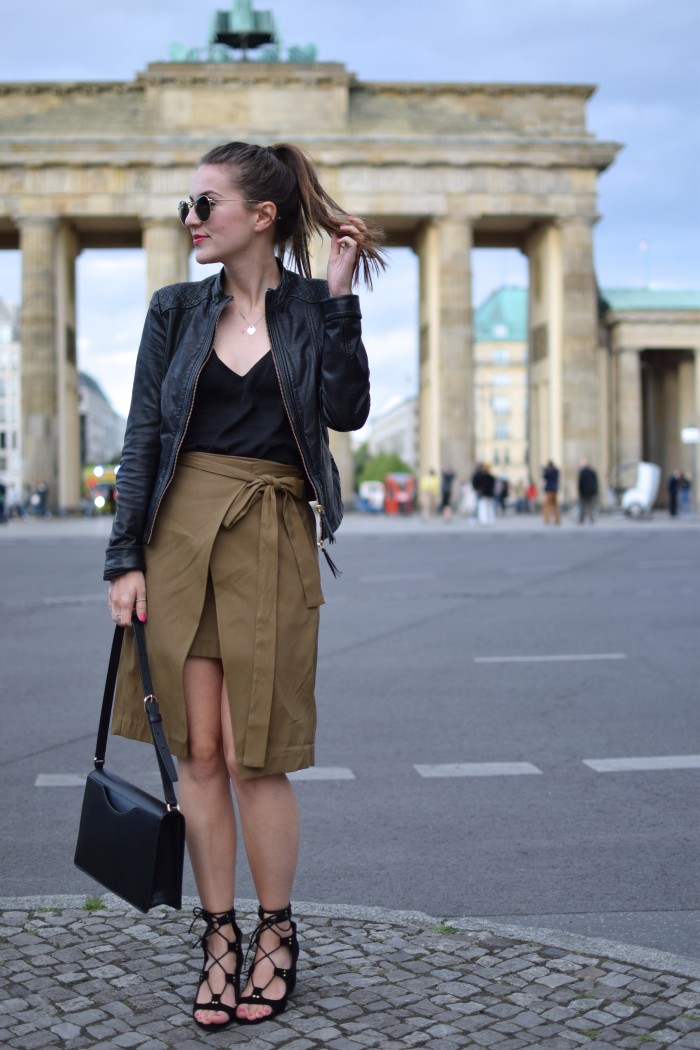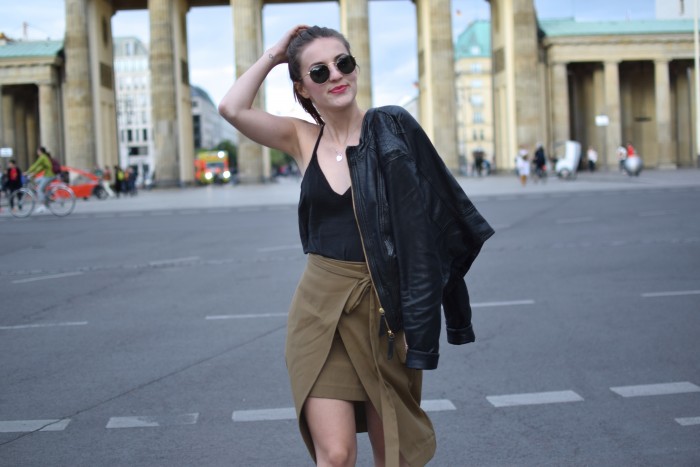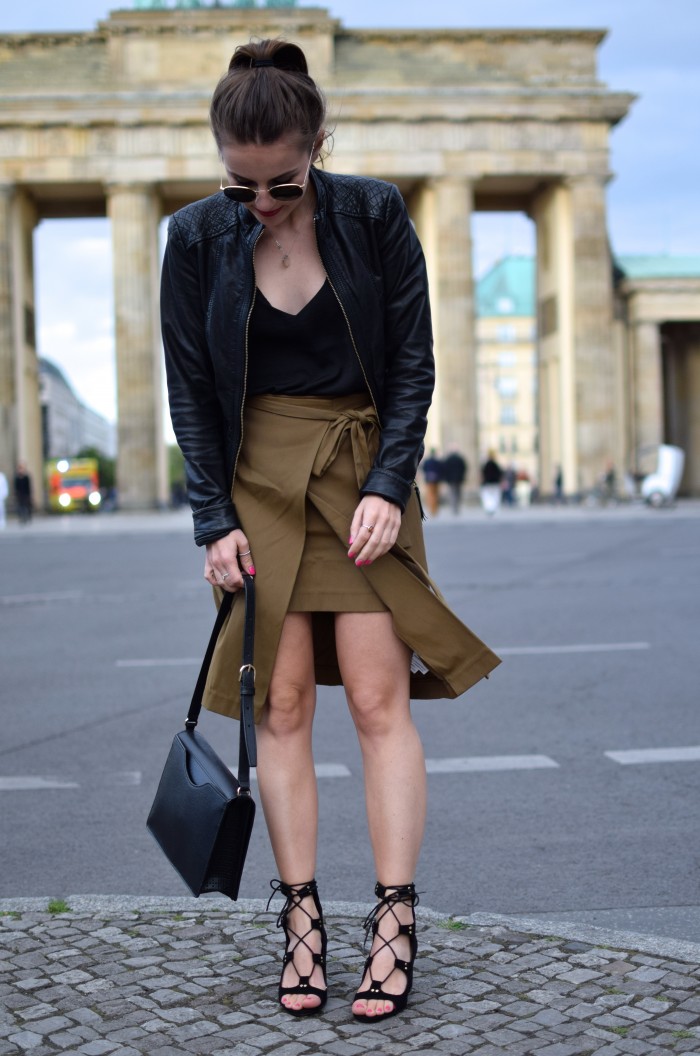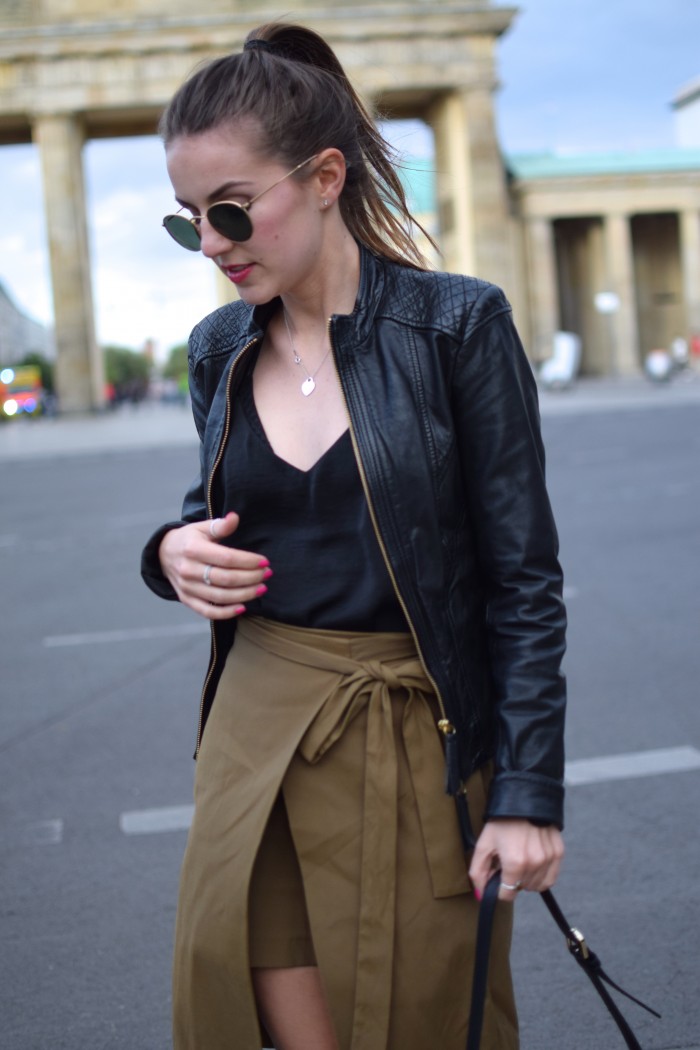 I was wearing:
Rock / Skirt: Zara
Lederjacke / Leatherjacket: Hugo Boss
Top: H&M
Schuhe / Shoes: Zara
Tasche / Bag: Hugo Boss
Sonnenbrille / Shades: Ray Ban (shop it here)
Kette / Necklace: Tiffany & Co.