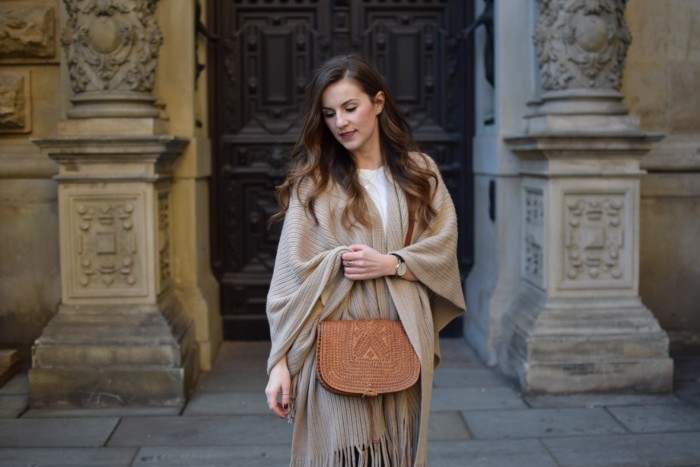 Das Osterwochenende ist nun vorbei und wir hatten alle drei ein wundervolles verlängertes Wochenende. Mein Freund und ich verbringen die Feiertage immer bei unseren Eltern, wo viel gelacht, erzählt und vor allem viel gegessen wird. Solche Tage nutze ich immer um ein wenig vom Alltagsstress runter zu kommen und einfach die Zeit mit unseren Familien zu genießen.
Aber Ostern bedeutet für mich auch immer, dass der Frühling langsam vor Tür steht. Heute waren wir spazieren, die Sonne hat geschienen und die Knospen der Magnolienbäume fingen an zu blühen. Solche Kleinigkeiten machen mich einfach glücklich! Der Frühling kommt, die Blumen blühen, man ist voller Tatendrang und möchte die Tage draußen in der Sonne genießen.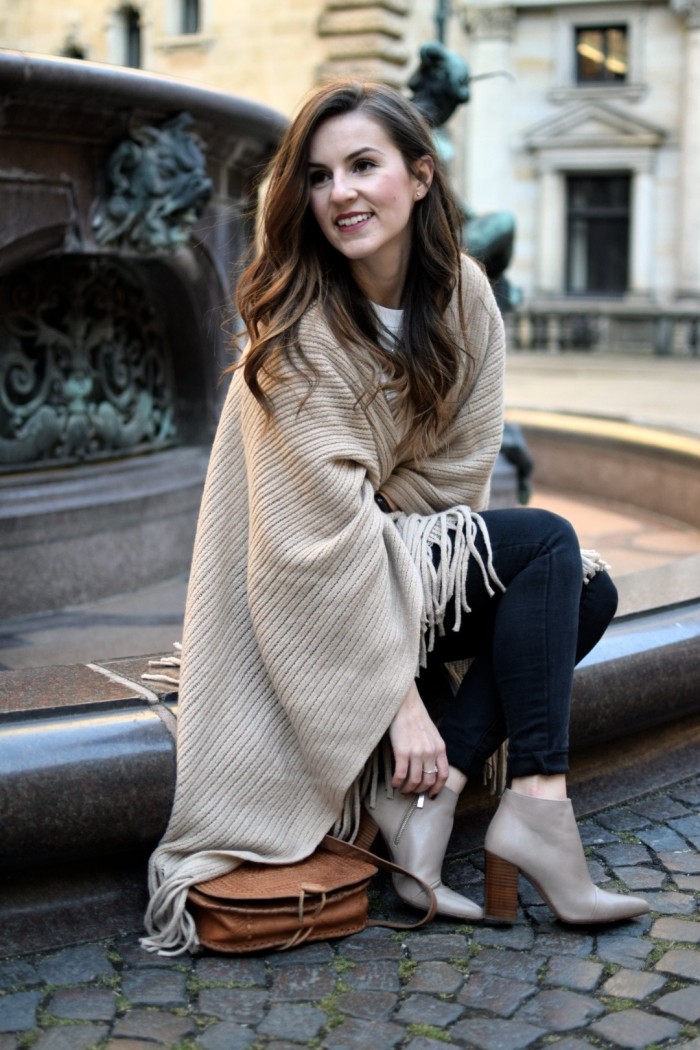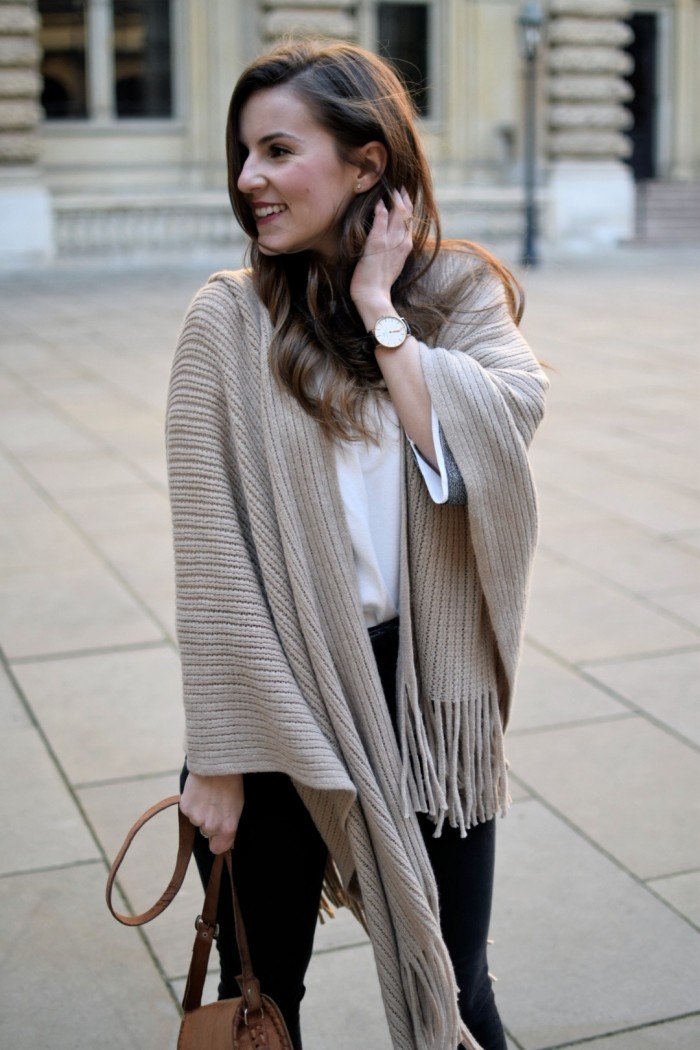 TRANSLATION ///
The easter weekend is already over now and we enjoyed the holidays with our families. My boyfriend and I always spend the holidays with our parents and with our families. There we have a lot to talk, to laugh and of course very much to eat. This days are so good to get away from the everyday stress and just to have comfort time with your family.
But for myself the easter holidays are also the time, when spring begins. Today we went for a walk, the sun was shining and the first buds of magnolia trees bloomed. This little things make me so happy, spring is right around the corner, the flowers are blooming and I'm full of energy.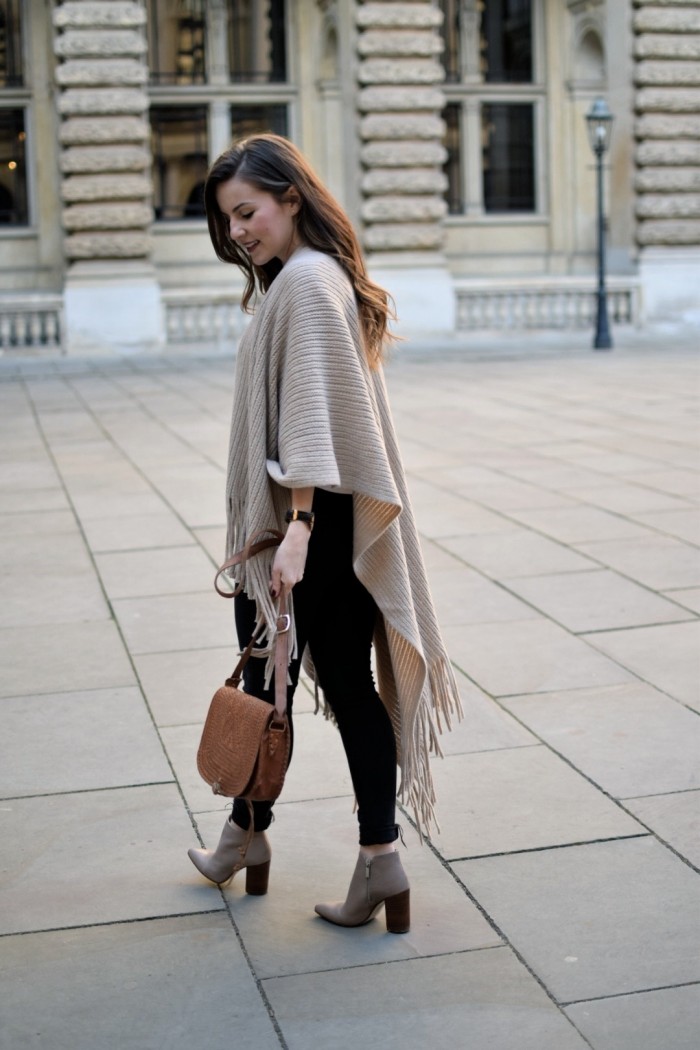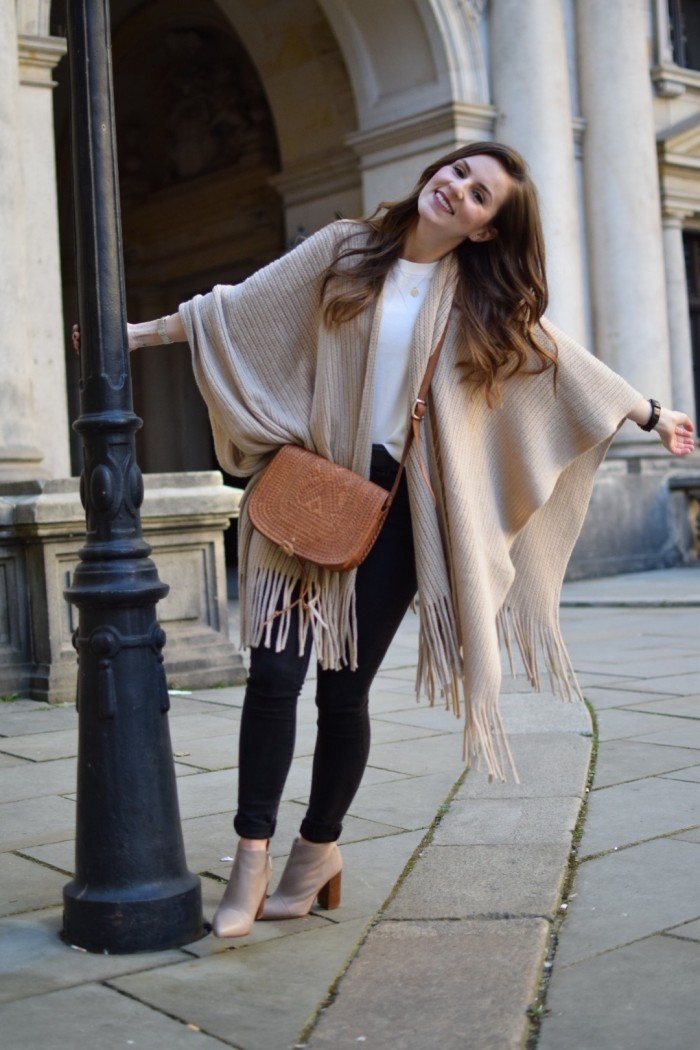 I was wearing:
Poncho: Conleys (shop it here)
Hose / Pants: Zara
Top: Zara
Schuhe / Shoes: Zara
Uhr / Watch: Daniel Wellington (shop it here)
Tasche / Bag: Flohmarkt Madrid / Fleamarket Madrid
*In liebevoller Zusammenarbeit mit Conleys