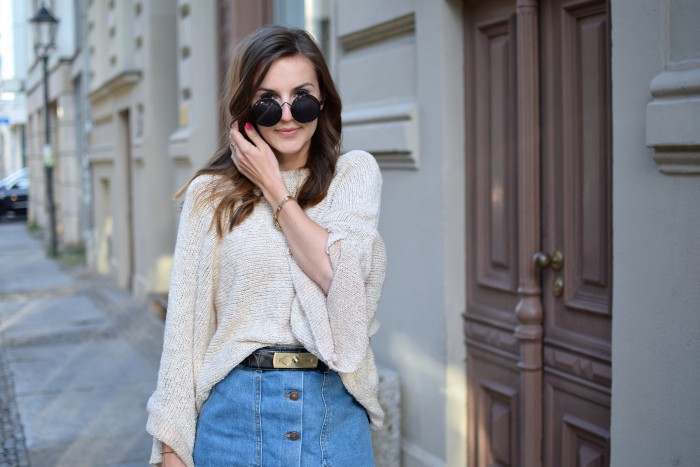 Endlich ist der Sommer wieder zurück. In Hamburg hatten wir eine so schreckliche Woche was das Wetter angeht. Und ganz ehrlich, es bringt einfach keinen Spaß im Sommer so kalte Temperaturen aushalten zu müssen. Umso mehr freue ich mich daher auf meinen Portugal Urlaub, den ich in einigen Wochen mit Jenny von Fashioninidvidual machen werde. Ich freue mich einfach so sehr mal die Seele baumeln zu lassen und am Meer zu liegen. Mal auszuspannen und die Zeit zusammen zu genießen.
Dieses Outfit werde ich auf jeden Fall auch mit nach Portugal nehmen. Ich mag diesen Sommer einfach alles was mit Jeans, hellen Blau- und Nudetönen zu tun hat. Und ich denke für einen etwas kühleren Abend wird der Pullover super zum drüber ziehen sein.
TRANSLATION///
Finally the summer is back. In Hamburg we had such a terrible week because of the concerned weather. And quite honestly, it is horrible to have such cold temperatures in summer. So now I'm looking forward to my vacation in Portugal. There are just a few weeks left and we are so excited. I'm going with Jenny from Fashionindividual. We will definitely chase the sun, just enjoy the weather and the time together.
Todays Outfit I will take with me to Portugal for sure. This summer I'm in love with jeans, nude tones and light colors. And I think for a slightly cooler evening the sweater will be be perfect to layer.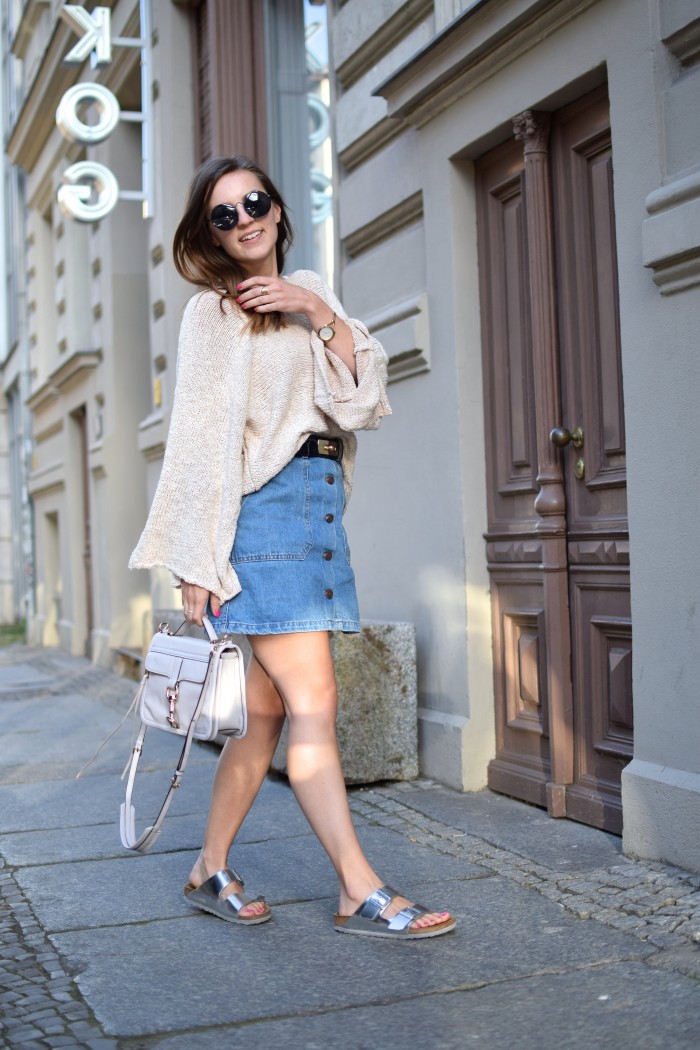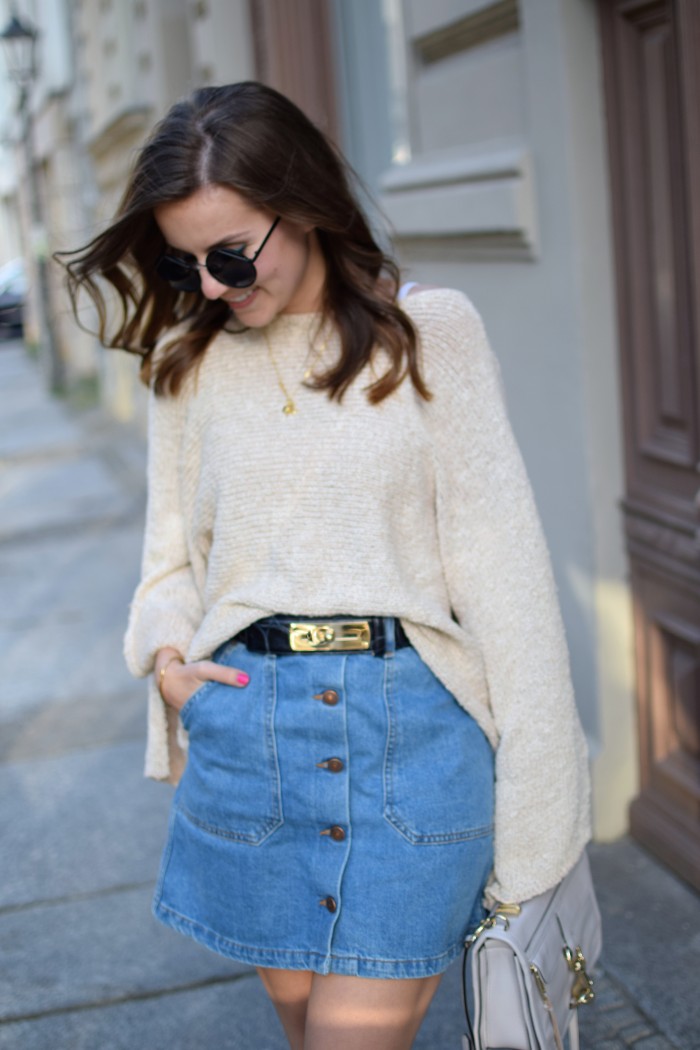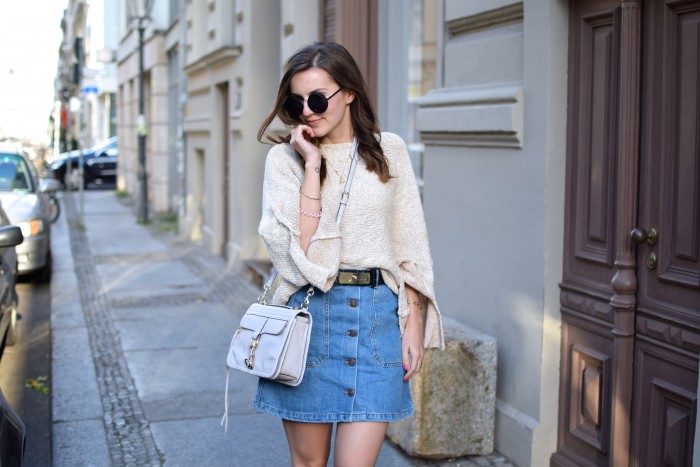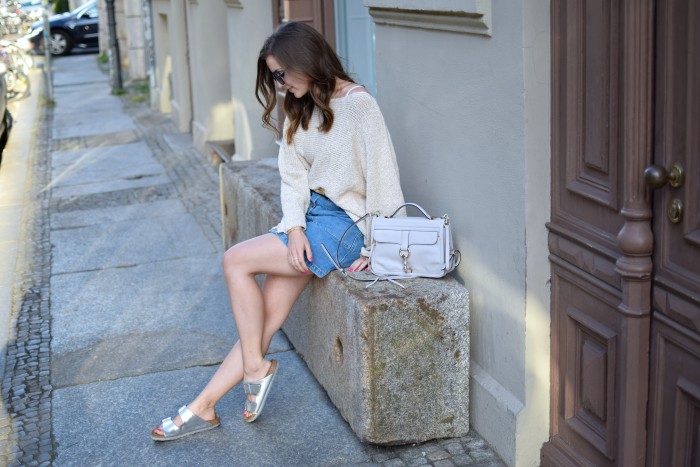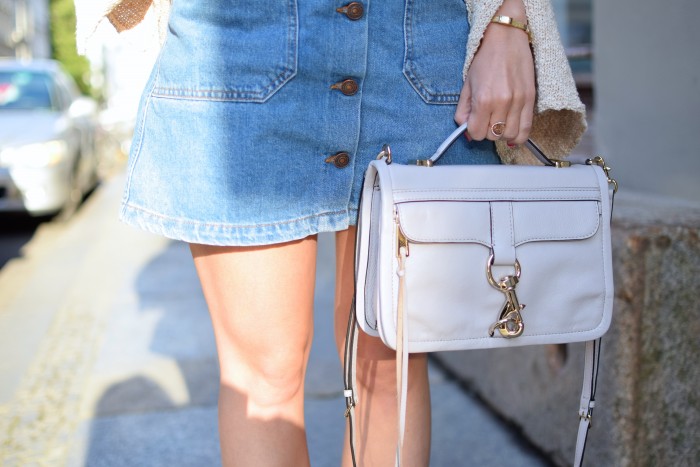 I was wearing:
Pullover: Zara
Jeansrock / Denimskirt: Zara (similare here)
Schuhe / Shoes: Birkenstock
Tasche / Bag: Rebecca Minkoff
Sonnenbrille / Shades: Le Specs via ABOUT YOU