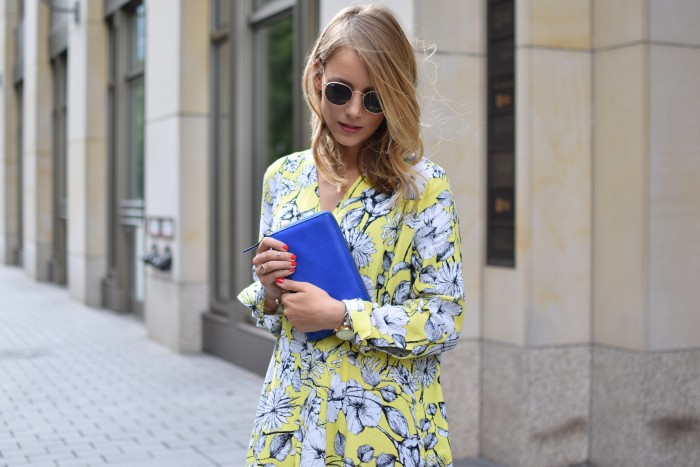 Was habe ich mir den Kopf zerbrochen und den gesamten Inhalt meines Kleiderschrankes auf den Kopf gestellt, um das perfekte Outfit für die Fashion Week zu finden. Dazu sei gesagt, dass wir seitdem wir bloggen noch nie die Chance hatten dabei zu sein, da unser Studium einfach vorging. Daher war die Freude und Aufregung dieses Jahr umso größer und wir haben Tag für Tag darauf hingefiebert.
Und wie es der Zufall wollte, stolperte ich beim Onlineshopping über dieses auffällige Kleid und wusste direkt…das ist es! Denn im Alltag trage ich eher selten Kleider und fand diesen Anlass angemessen, um diese schlechte Angewohnheit zu bekämpfen. Ich weiß, dass das Kleid eventuell für Viele zu knallig oder der Schnitt ungewöhnlich locker ist. Doch ich habe mich unglaublich wohl gefühlt und die Fotos zeigen meine gute Laune an diesem Tag. Denn so blöd, wie es klingt…Man ist einfach zufriedener und selbstbewusster, wenn man sich in seiner Kleidung wohl fühlt.
TRANSLATION///
I have racked my brain and put the entire contents of my wardrobe upside down to find the perfect outfit for the fashion week. But it have to be said, that we never had the chance to go to Berlin, since we are blogging, because our study always came first. Therefore, the joy and excitement this year was bigger.
And as luck would have it, I found this flashy dress while online shopping and knew right away … that's it! Because in everyday life I rarely wear dresses, so I took the occasion to combat this bad habit. I know, that the dress might be too loud or have an unusual loose cut for many. But I felt incredible comfortable and the photos show my good mood that day. Because as silly as it sounds … you are happier and more confident, when you feel good in your clothes.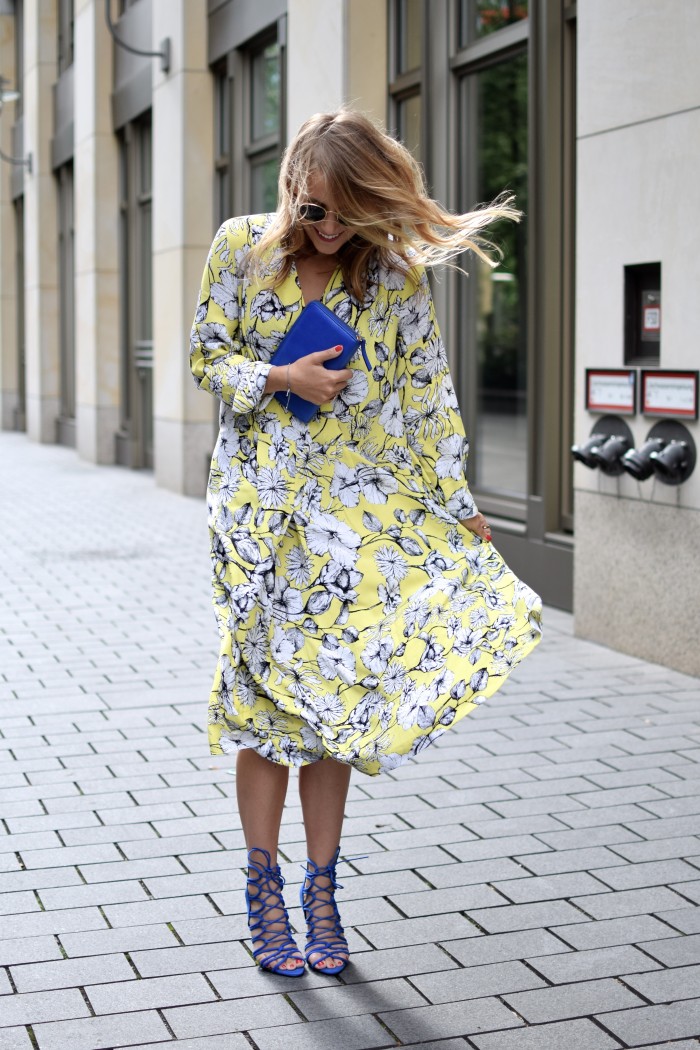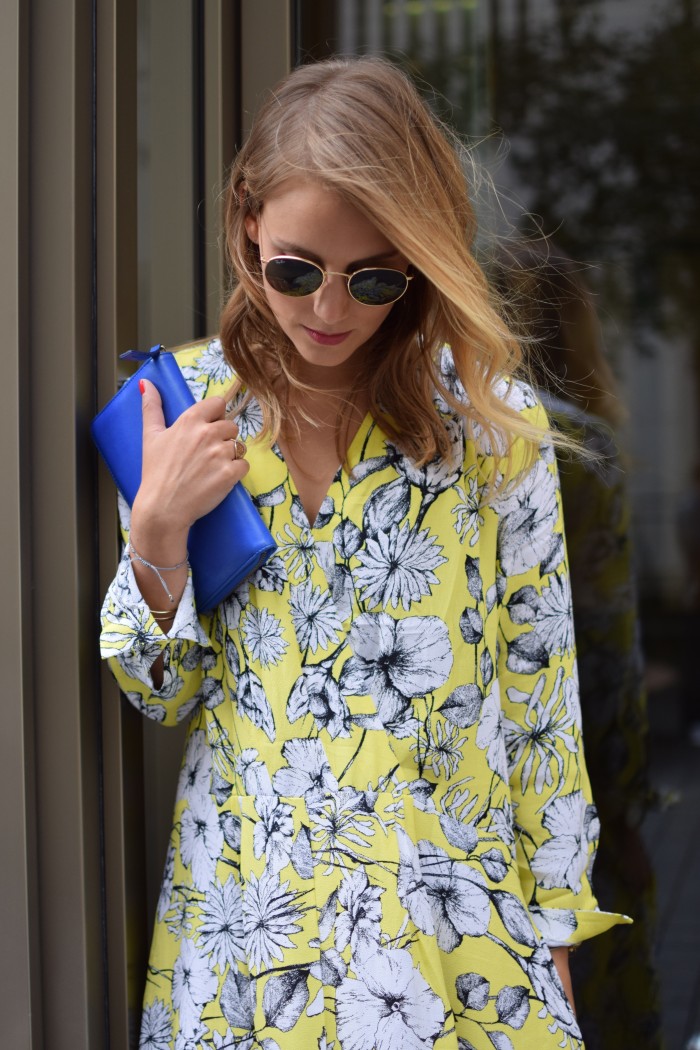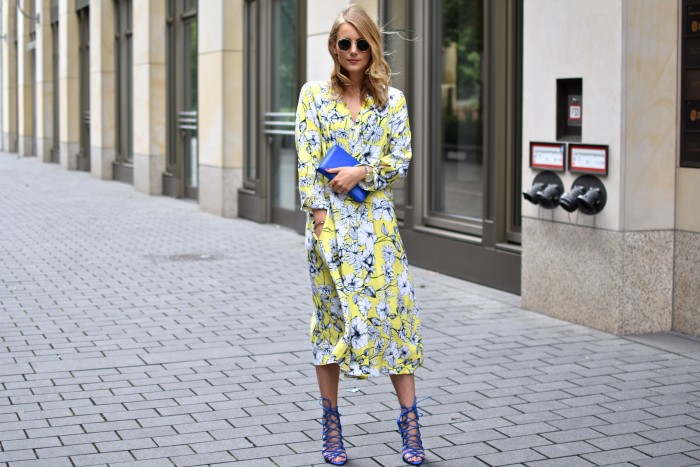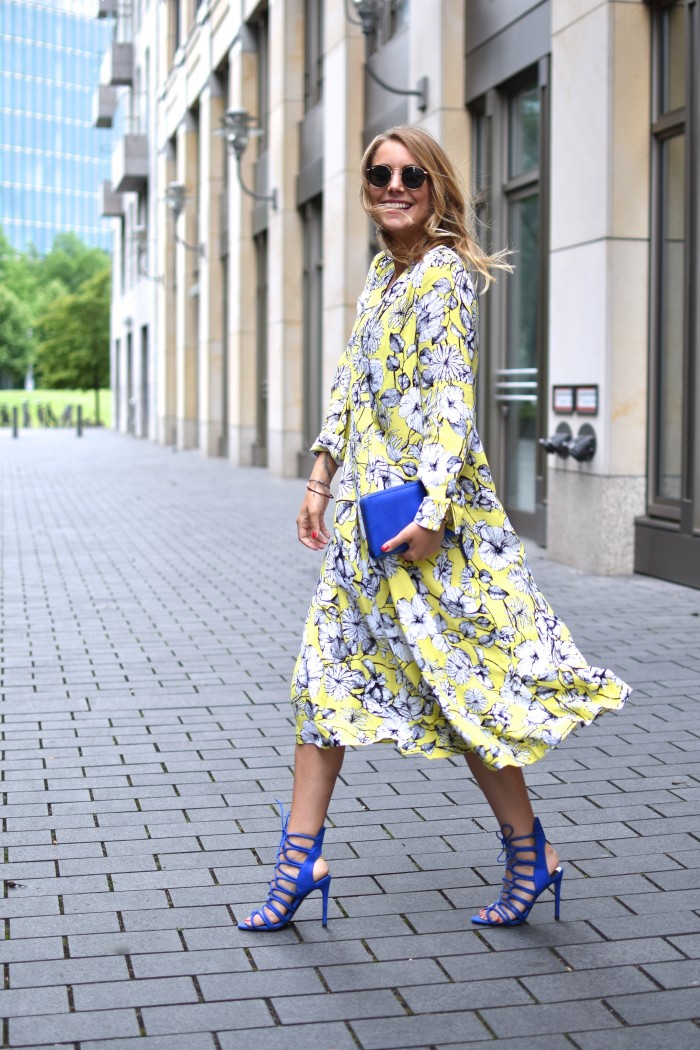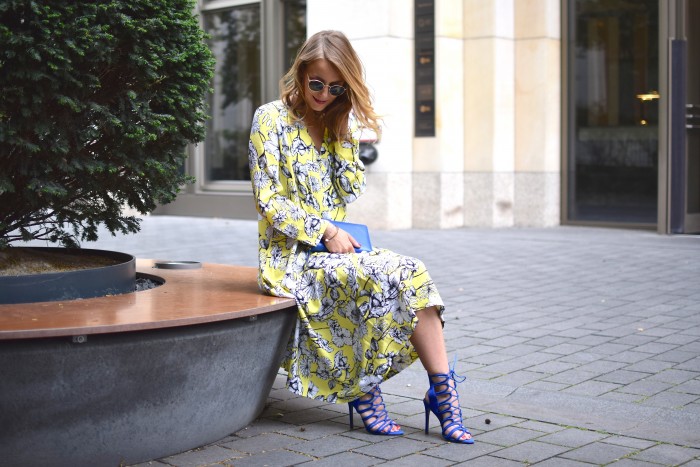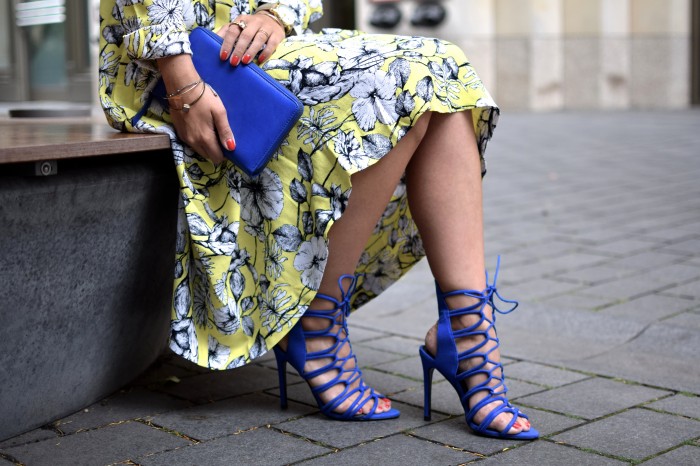 I wore:
Kleid/ Dress: H&M Trend (similare here)
High Heels: Zara (similare here)
Clutch: Lili Radu (similare here)
Sonnenbrille/ Shades: Ray Ban
* Vielen Dank an das liebe Stylingteam von Reichert PR, die mir diese Frisur gezaubert haben.