Das vergangene Wochenende habe ich mit meiner gesamten Familie und mit gesamt meine ich 22 Personen im engsten Kreis,  in der Schweiz verbracht. Anlässlich des 60-sten Geburtstags meines Onkels begaben wir uns auf eine 6-stündige Wanderung durch die schönsten Berge der Schweiz. Ein unbeschreibliches Erlebnis, das mir immer gerne in Erinnerung bleiben wird.
Ich erinnere mich gut daran, wie ich mich mit Händen und Füßen dagegen gewehrt habe wandern zu gehen. Selbst das Wort allein hat es mir die Haare im Nacken zu Berge stehen lassen. Doch Menschen ändern sich bekanntlich mit der Zeit, so auch ich. Mittlerweile liebe ich es durch die Berge zu stapfen, frei von der virtuellen Welt, einfach die Natur genießen und die Seele baumeln zu lassen.
Zudem hatten wir wahnsinnig Glück mit dem Wetter – durchgehend 32°C! Bei den warmen Temperaturen musste natürlich noch einmal ein sommerlicher Look ausgeführt werden. Blumenprint-Bluse, Ripped Shorts und Sneaker – fertig ist mein Good-To-Go-Look!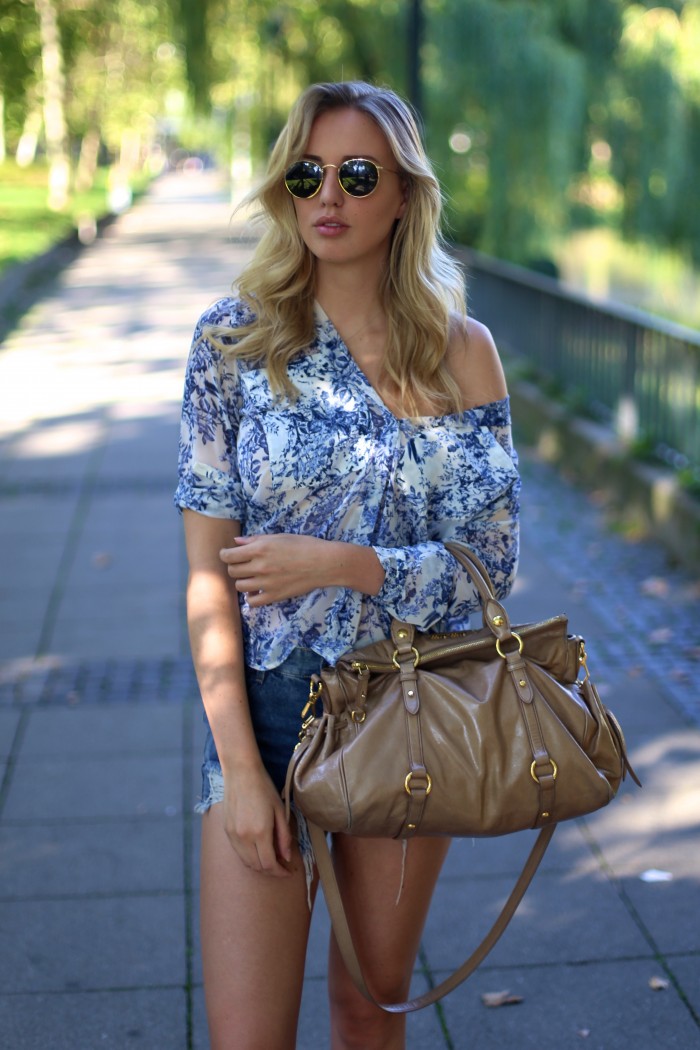 TRANSLATION///
I spent my last weekend with my entire family in Switzerland and overall we are over 22 people. To celebrate the 60th birthday of my uncle, we went on a 6-hour hiking trip onto the most beautiful mountains in Switzerland. An indescribable experience that will always be in my memory.
I remember it well, how I hated to go hiking, when I was a little kid. Even the word alone has made my hair stand on end. But as we all know, people change over time, so did I. Meanwhile, I love it to trudge through the mountains, being free, just forget about  the virtual world  for a moment and enjoy the nature to the fullest. 
In addition, we were very lucky with the weather – 32 ° C! With the warm temperatures I had to chose a summery look again. A floral print blouse, some ripped shorts and some sneakers –  ready is my good-to-go-look!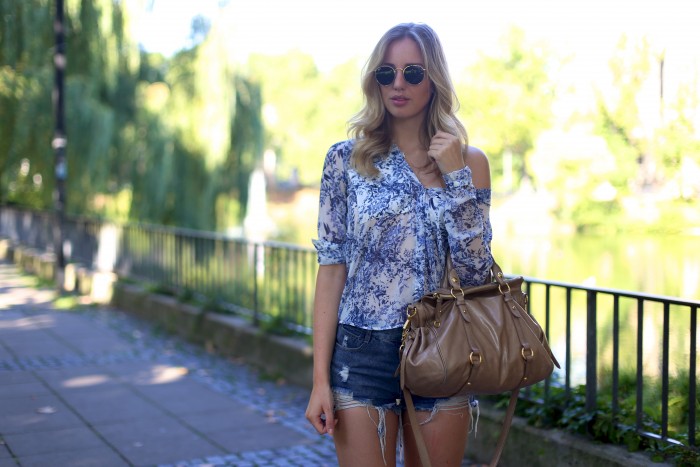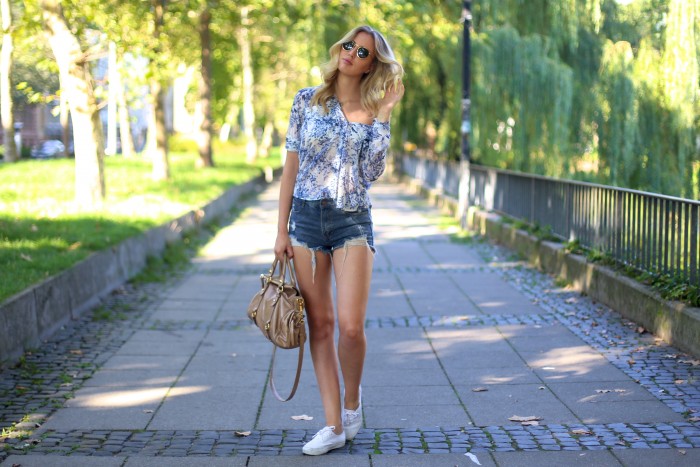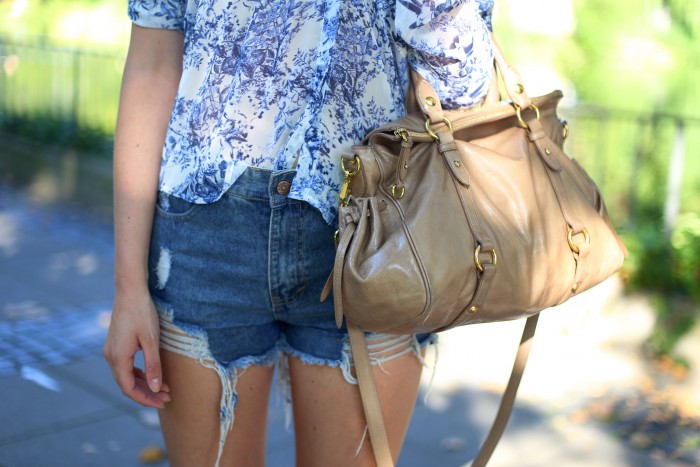 I was wearing: 
Bluse/ Blouse: Zara
Shorts: Sheinside
Tasche/ Purse: Miu Miu
Schuhe/ Shoes: Vans
Sonnenbrille/ Sunnies: Ray Ban