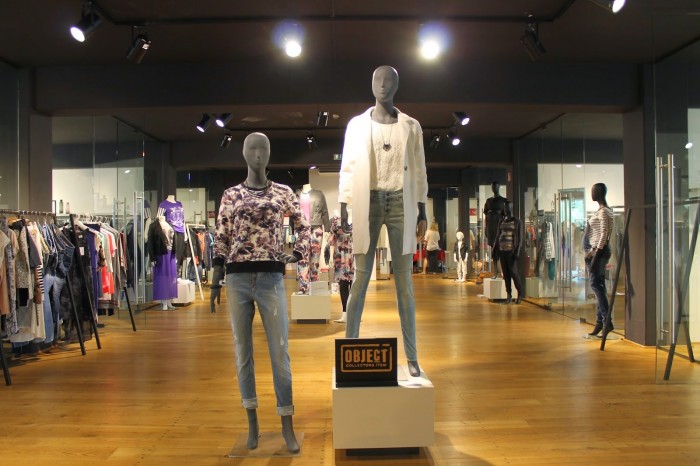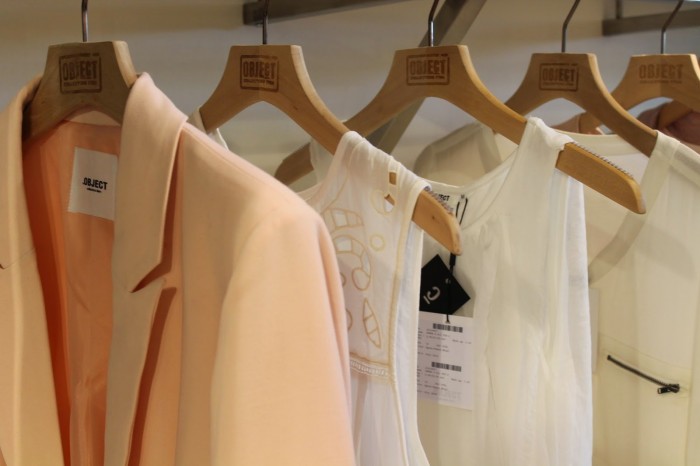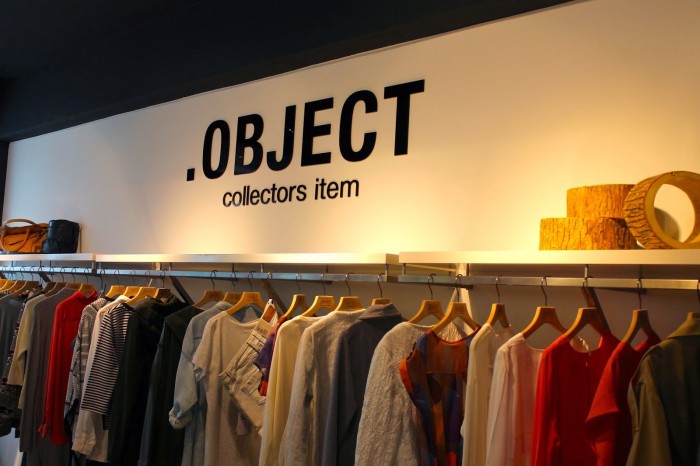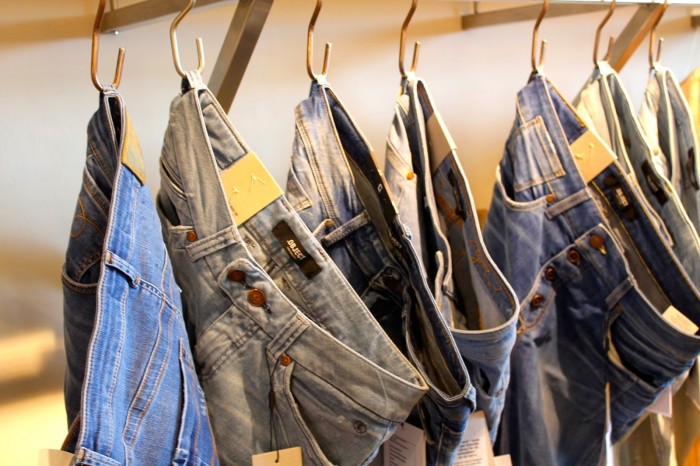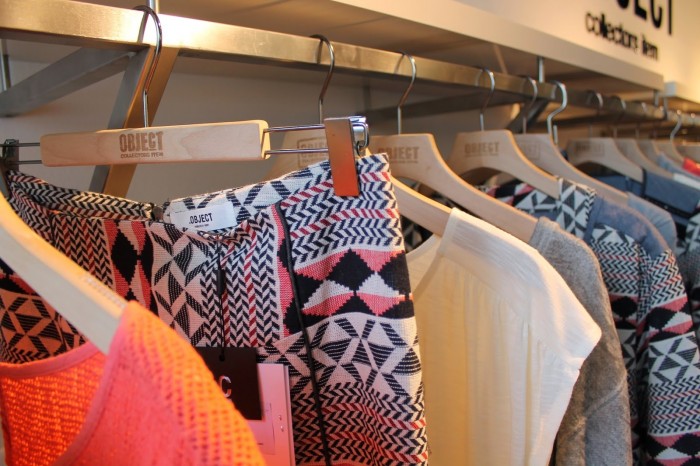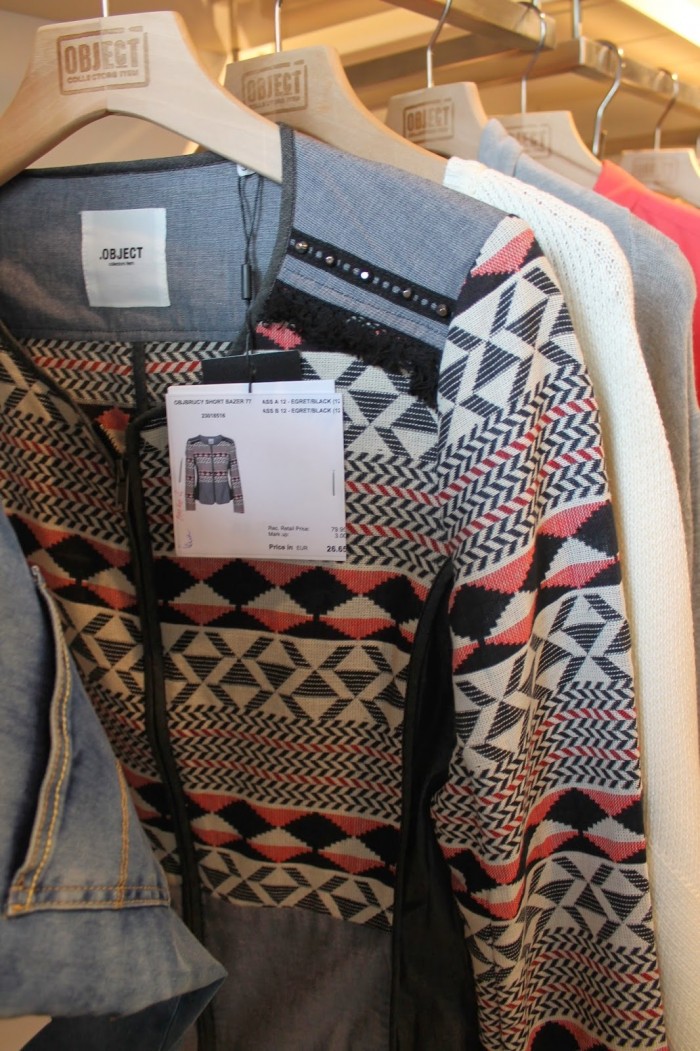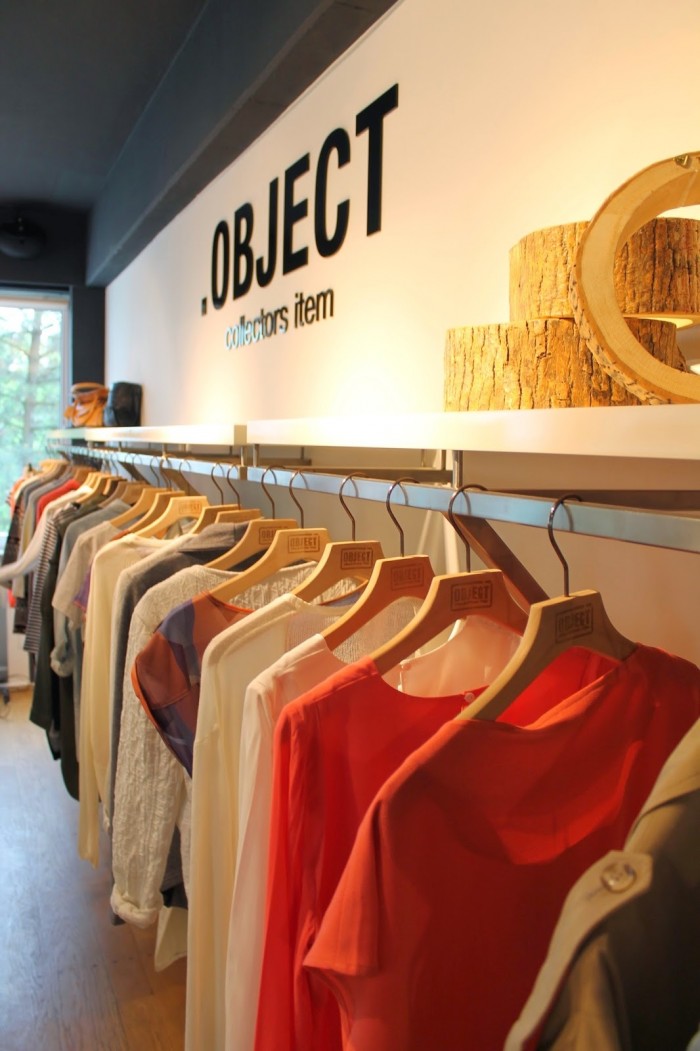 Vor nur wenigen Wochen hatten wir die Ehre den Showroom von Object einmal persönlich besichtigen zu dürfen. Begeistert von der aktuellen Mode und den wundervollen Kollektionen von Object, haben wir uns an einem sonnigen Dienstagmorgen auf den Weg zum Moderring gemacht. Wir waren selbst von dem Straßennamen schon begeistert, denn kein Name hätte besser zu der beeindruckenden Location gepasst, als dieser.
Als wir das Ziel erreicht hatten, mussten wir erst einmal den richtigen Showroom finden, denn neben Object stellen dort viele weitere Labels ihre neusten Kollektionen vor. Es war wie im Modehimmel, ein Showroom nach dem anderen und wir kamen aus dem Staunen kaum raus.
Neben Pieces, Vila, Vero Moda und co. trafen wir letztendlich auf unser langersehntes Ziel, dem Object Showroom. Hier werden die Kollektionen von August bis Januar vorgestellt, die dann jeweils nach und nach in den Stores eintreffen.
Für jeden Geschmack ist etwas dabei, auffällige Blumenprints, schlichte Blousons im Jacquard Muster, wunderschöne pastellfarbene Tops und Blazer, trendige Lederjacken aus Echt -oder PU-Leder und selbst Schuhe in allen Variationen sind nun auch bei Object erhältlich.
Wir können es kaum erwarten die neuen Kollektionen endlich in den Stores oder Online erwerben zu können und sind schon ganz gespannt unsere aktuellen Lieblinge wieder zu entdecken.
TRANSLATION///
Just a few weeks ago we had the honor to be invited to the showroom of the brand Object. Thrilled by the current fashion and wonderful collections of Object, we started our little trip on a sunny Tuesday morning to our destination to a street called "fashionring". We've already been impressed by the name of the street, because no name would have fitted better than this one.
When we finally arrived the building we started looking for the right showroom, because besides Object, there were many brands, who presented their latest collections. We felt like we were in heaven for fashion, one showroom after another and we were just astonished by all the beautiful clothes, accessories and shoes.
Next to Pieces, Vila and Vero Moda we finally found the Object showroom. There they presented us the collections from August until January, which are gradually arriving at the stores.
There is something for every taste, noticeable flower prints, simple blousons with jacquard pattern, beautiful pastel colored tops and blazers, trendy leatherjacket, made of lambskin leather or PU-leather and as well as shoes, which are also now available at the latest Object collection.
We just can't wait to finally see the new collections in the stores or online and we are looking forward to rediscover our favorite pieces again.