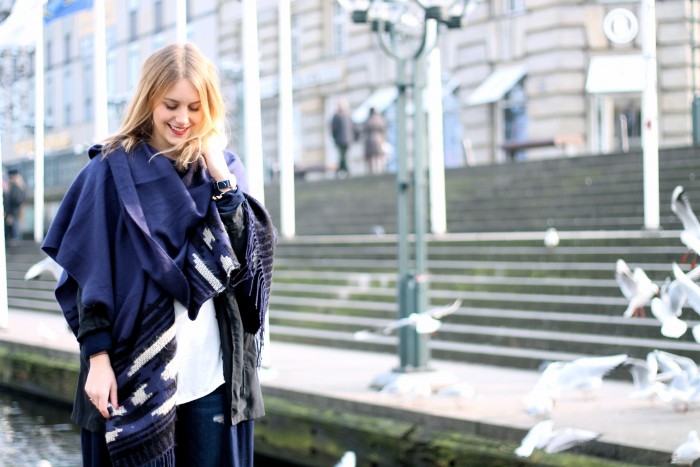 Wenn man an Hamburg denkt, kommt vielen als erstes der Gedanke an den Hafen und das Wasser. Logisch, dass auch die typischen Farben blau, weiß und Ankersymbole oft mit der hanseatischen Stadt in Verbindung gebracht werden. Doch haben maritime Looks so viel mehr zu bieten, als blau, weiß, rot, Ringelshirts und Seglerschuhe.
Heute gibt es daher mal ein Outfit, das zeigt, wie moderne hamburger Mädels sich kleiden. Da werden die Blockstreifen durch fließende Materialien und lässige Jeans ersetzt und das kleine Symbol des Ankers trägt man auf dem Zifferblatt der Uhr names Campina Ocean. Ein Paar auffällige Highheels, rote Lippen und vom Wind verwehte Haare und das Outfit ist komplett.
Für mich geht es dieses Wochenende in die Heimat und zufälliger Weise ist dies auch die Heimat meiner Kapten & Son Uhr. Daher komme ich wohl nicht drum herum dem Hafen in Münster einen Besuch abzustatten. Aber da es dort sowieso die beste Pizza gibt, werde ich meine beste Freundin bestimmt für einen Besuch in unserer benachbarten Lieblingsstadt Münster begeistern können.
TRANSLATION///
When you think about Hamburg, most of you might think about the habor and the water. So it is logical, that the typical colors blue, white and anchor-symbols often get linked to the hanseatic city. But maritime looks have so much more to offer, then blue, white, red, striped shirts and sailor-shoes.
Todays outfit showes, how modern girls from Hamburg are dressed. Striped shirts get replaced by light and flattering materials, compared to a casual jeans and the small anchor symbol is printed on the clock face of my watch named Campina Ocean. A pair of striking high heels, red lips and and natural hair and the look is complete.
This weekend I am going home to see my family and friends. Randomly my hometown is also the home of my Kapten & Son watch. Therefore I have to visit the habor of Münster for sure. But the pizza there is the best anyway, so it won't be hard to convince my best friend to visit our favorite city in the neighborhood.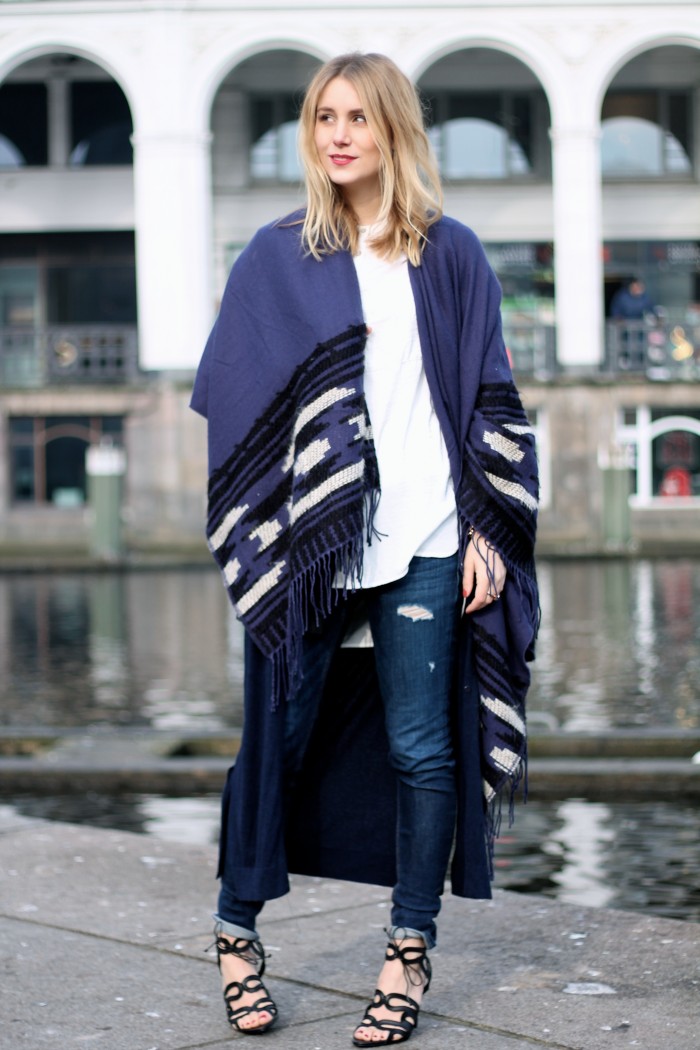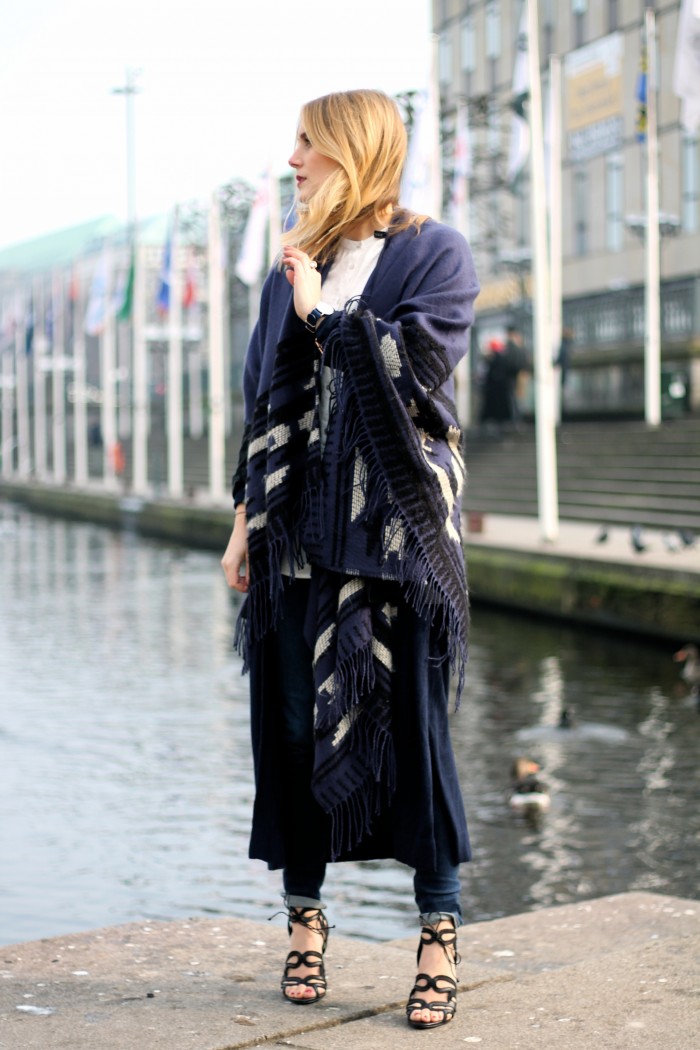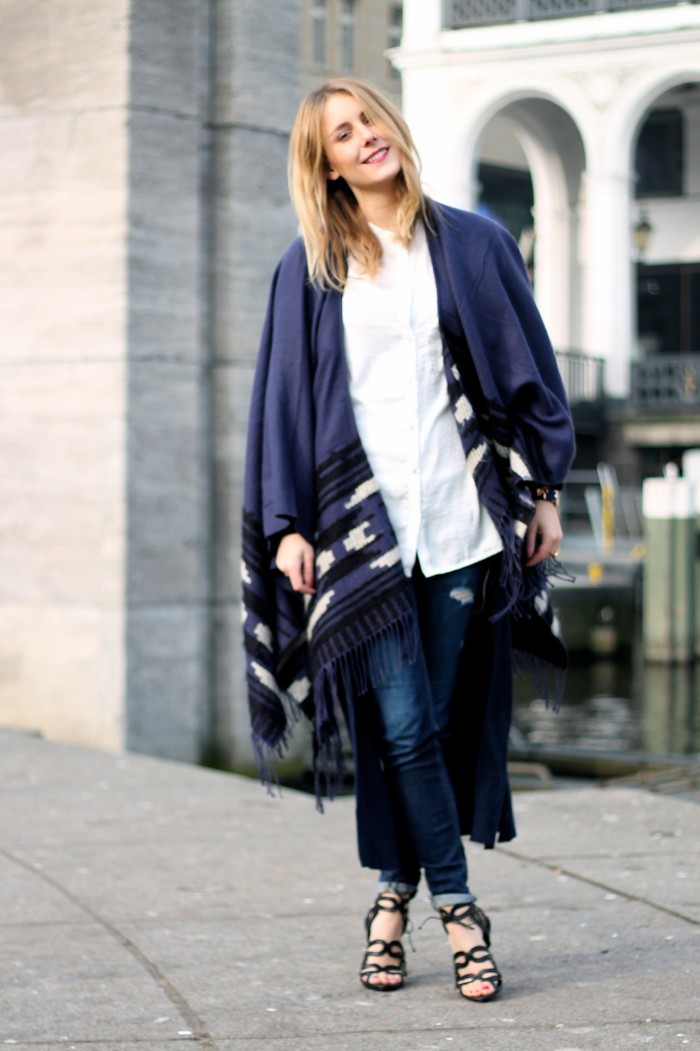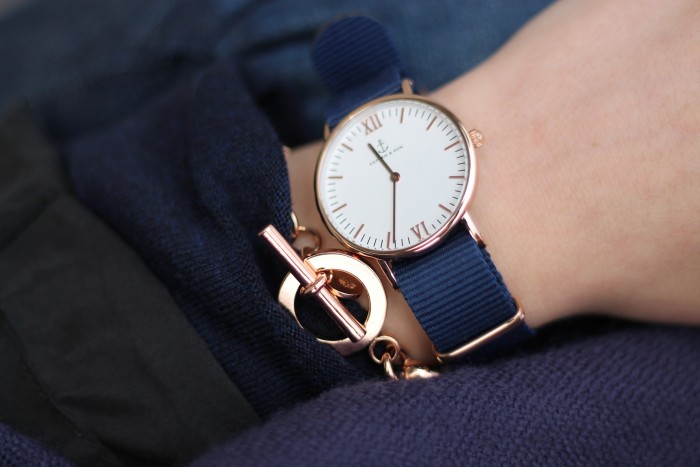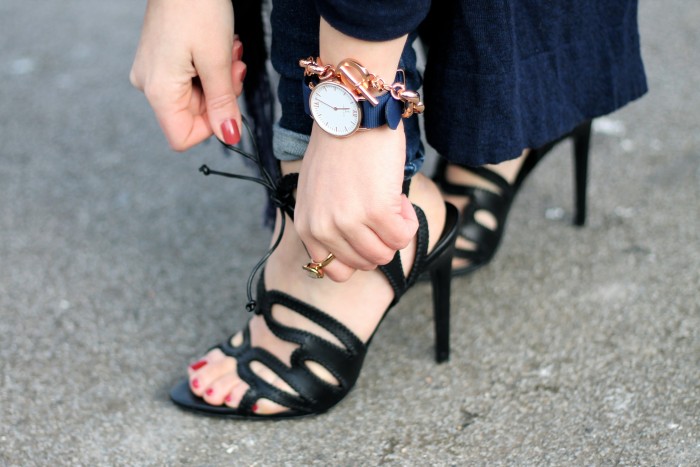 I was wearing:
Uhr/ Watch: Kapten & Son
Poncho: TK Maxx (similare here)
Trenchcoat: H&M (similare here)
Bluse/ Blouse: H&M (similare here)
Jeans: Hollister (similare here)
High Heels: Zara (similare here)