An diesen Tag erinnre ich mich sehr gern zurück! Es war der vorletzte Samstag und der erste Tag unserer Ferien nach Wochen, die wir nur am Schreibtisch verbracht haben. Kaum Frische Luft, Sonnenstrahlen und Bewegung. Stattdessen eine riesen Portion Leistungsdruck und Erschöpfung, die sich manchmal nur mit Kaffee und Schokolade besiegen ließ.
So haben Sonja und ich uns trotz gefühlter Windstärke 2000 in die Stadt getraut, einige Fotos gemacht, waren bei Dean and Davids unseren Lieblingssalat essen und natürlich ein klein wenig Shoppen. Aus dem "Ich möchte ein Spitzenbustier kaufen" wurde dann kurzer Hand ein Lederrock, ein Strickpullover, eine sommerliche Hose mit Blumenprint und ein Paar Traumhighheels. So typisch Frau… und dennoch lernt man nie daraus. Aber es ist auch sehr schwer von etwas loszukommen, das so viel Spaß macht oder? Immerhin entscheide ich mich immer öfter für Teile, die man auch mehrere Jahre tragen kann. Dinge die mir wirklich stehen und renne nicht jedem Trendphänomen hinterher.
So seht ihr heute eine Boyfriendjeans, die ich vor fast sechs Jahren in Paris gekauft habe und dazu einen nagelneuen Mantel von dress for less. Denn alten Kleidungsstücken kann man so ganz einfach in einem neuen Glanz erscheinen lassen und sich dennoch an neuen Fundstücken, wie diesem karierten Mantel, erfreuen.
TRANSLATION///
I like to remember that day. It is a Saturday about two weeks ago and our first day of the holidays. After month of working at home, sitting in front of our laptops, without fresh air, sunshine and some movement. Instead a lot of pressure to perform and exhaustion that sometimes had to be fight with coffee and chocolate.
Sonja and I decided to go on a little shopping trip while the wind force became more worst every minute. The idea of buying a lace top also changed into buying a leather skirt, a pullover, a light trousers and a pair of high heels. Isn't it typical for a woman? But how can I let something go, that is so much fun? But at least I try to buy clothes, that can be worn for a longer time. Items, that really fit me and are not just trendy for one season.
So today you can see a boyfriend jeans, I bought six years ago in Paris in combination with my new coat from dress for less. The easiest way to recombine old clothes and be happy with the new ones.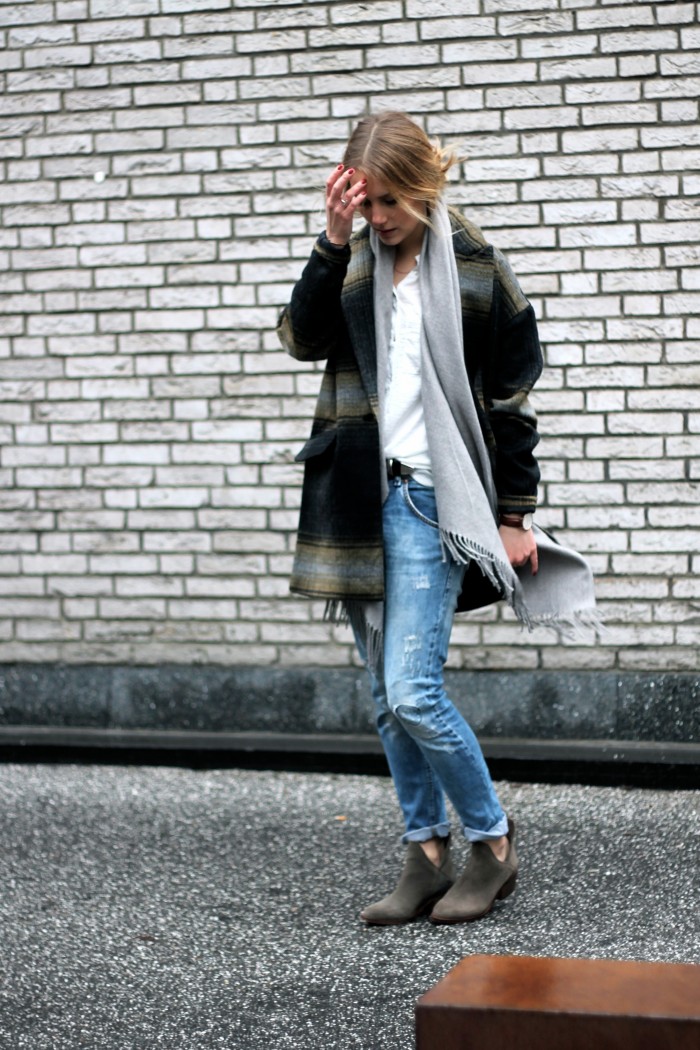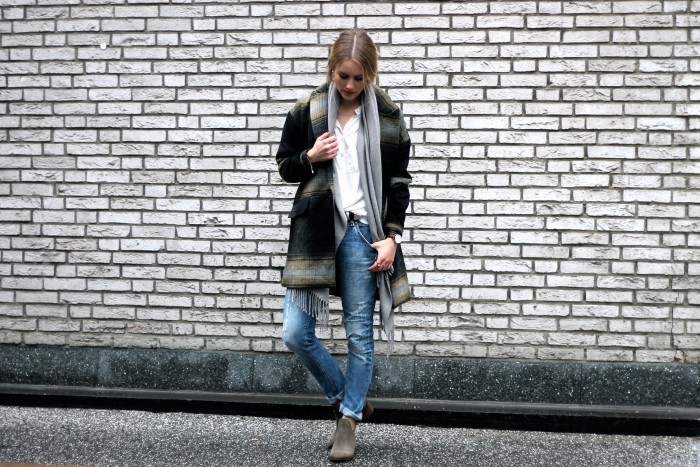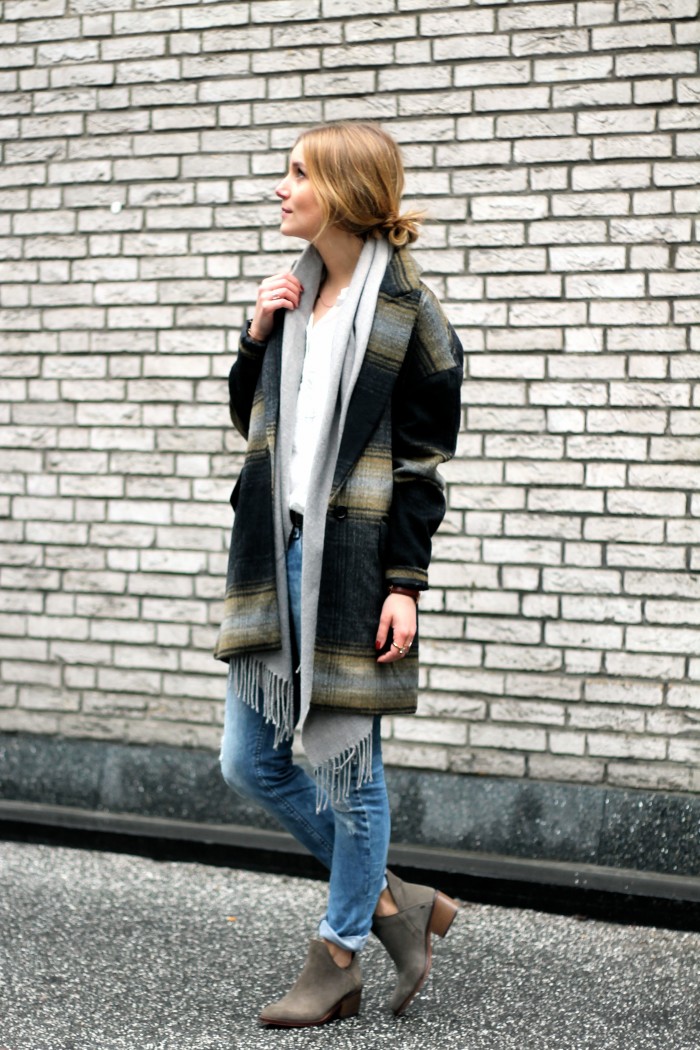 I was wearing:
Mantel/ Coat: dress for less
Bluse/ Blouse: H&M (similare here)
Jeans: Zara (similare here)
Schuhe/ Boots: Zara (similare here)
Gürtel/Belt: Vintage (similare here)
Schmuck/ Jewelry: Madeleine Issing, Quodo