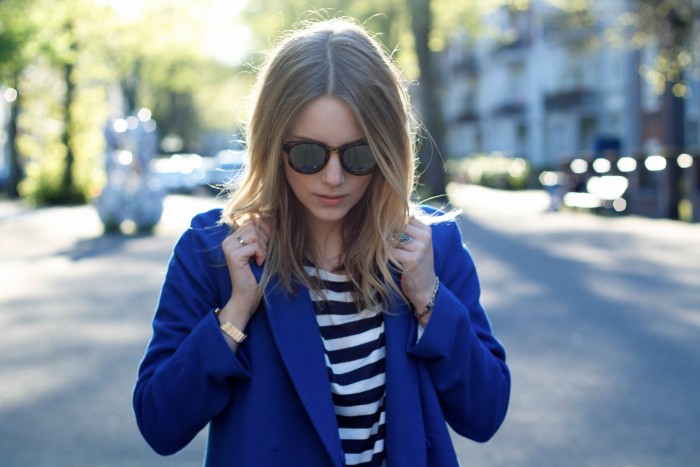 Die ersten Schritte im Mai diesen Jahres begleiteten mich neue Gefährten. Schon länger war ich auf der Suche nach besonderen Halbschuhen. Denn die Budapester und Loafers die ich bereits besitze, sind einfach nur schön, aber meine Füße beschweren sich noch Tage nachdem ich sie ausgeführt haben.
Umso besser, dass sie nun aufatmen können, da ich eine stylische und bequeme Variante von Peperosa gefunden haben. Gerade im Frühling und Sommer sind weiße Schuhe die perfekte Farbe, da auch die übrige Kleidung wieder frischer und heller wird. Heute ist die Wahl auf eine alltagstaugliche Kombination aus einem oversized Streifenshirt, einer destroyed Jeans, einem königsblauen Mantel und auffälliger Sonnenbrille gefallen.
TRANSLATION///
The first steps this May I made in some new shoes. I was looking for a special slipper for a long time. Because the ones I already got, are just beautiful to look at but aren't comfortable at all.
So much better, that my feet can breath again since I found a stylish and comfortable pair from Peperosa.  White is the perfect color for spring and summer, because the rest of clothes also get lighter and more colorful. Today's choice is a allday look with an oversized striped shirt, a destroyed jeans, a royal blue coat and eye-catching sunglasses.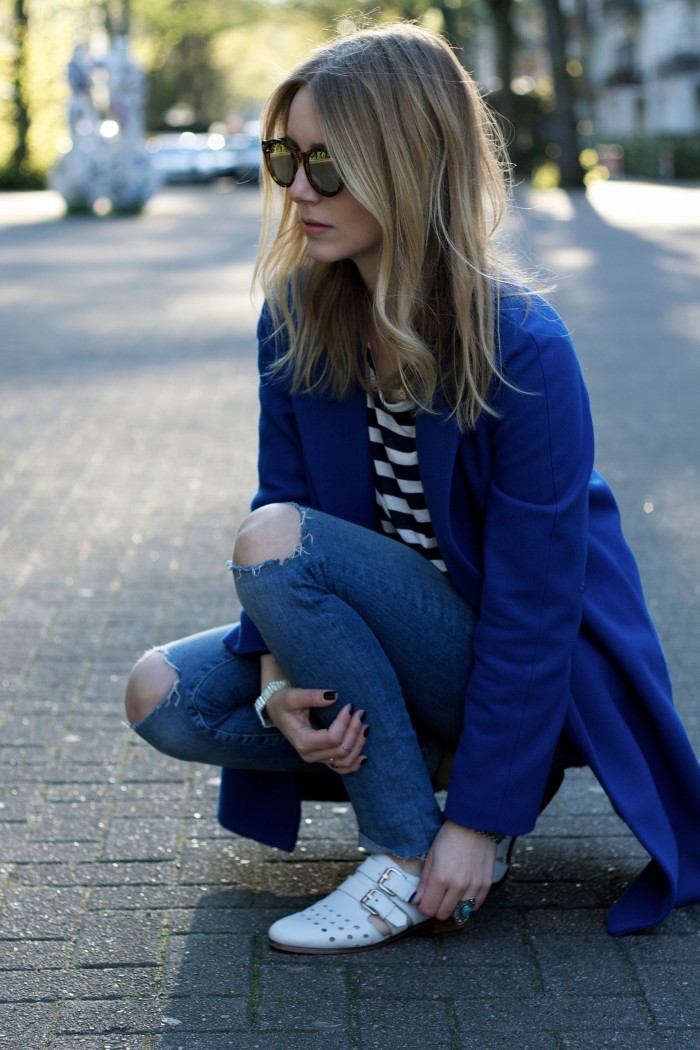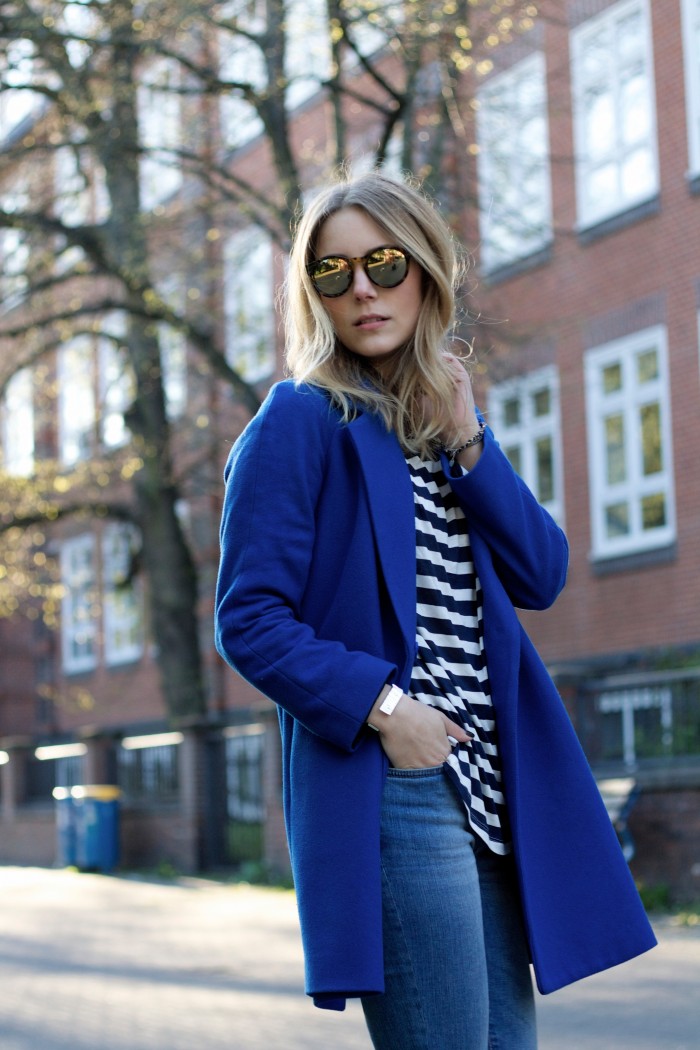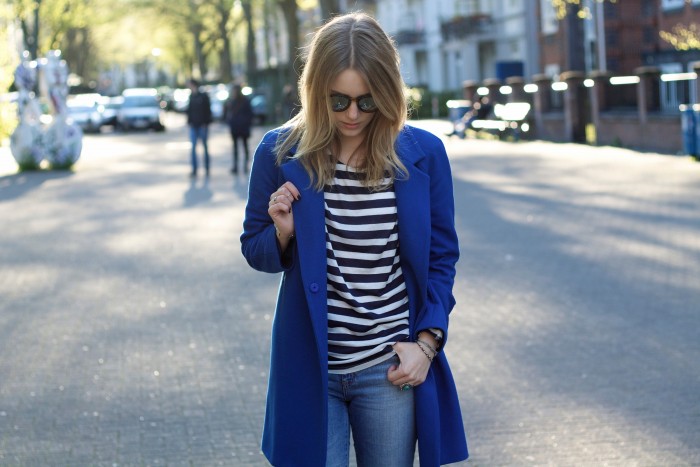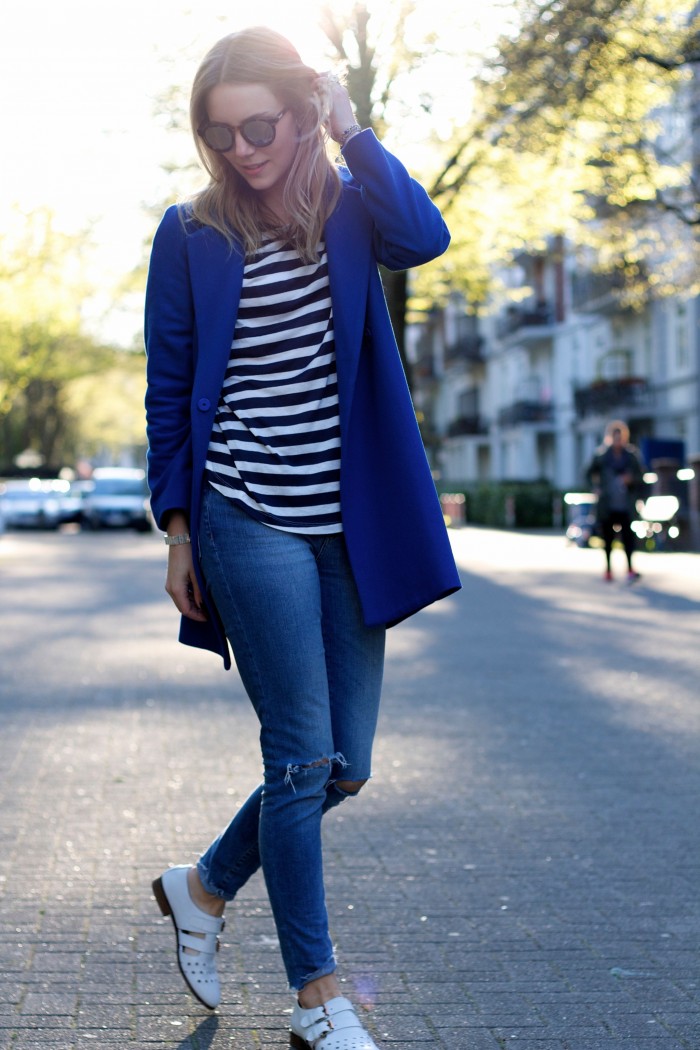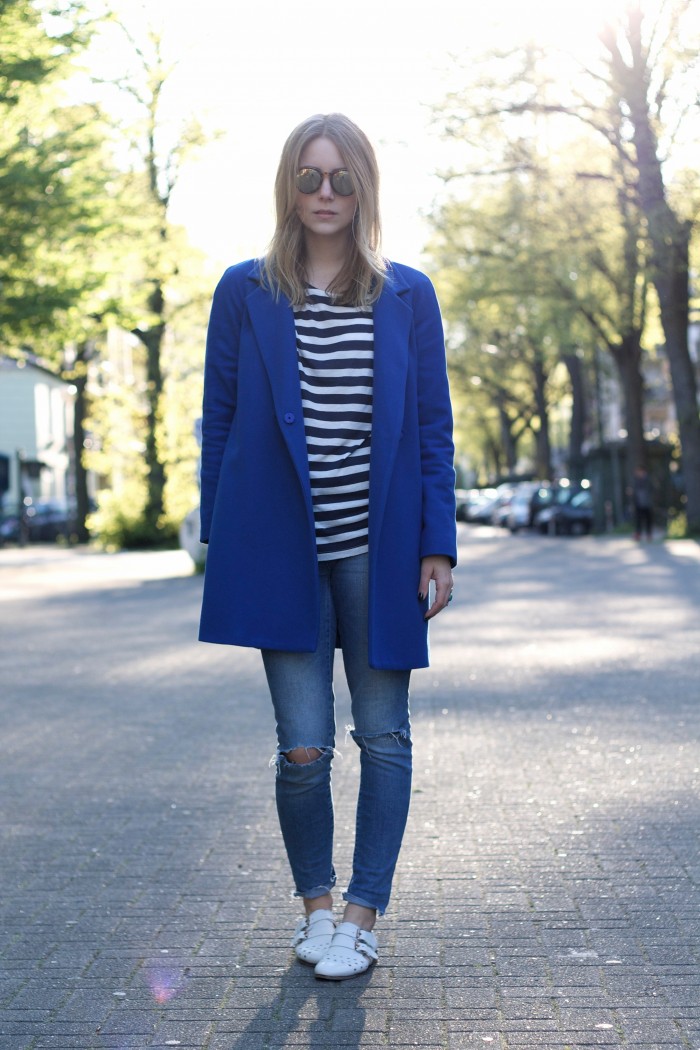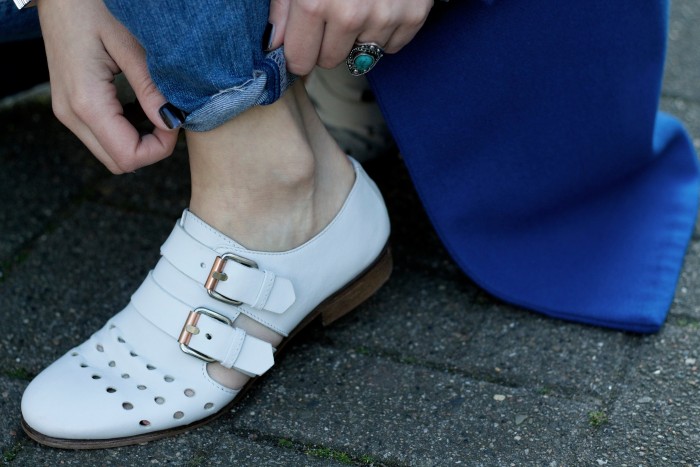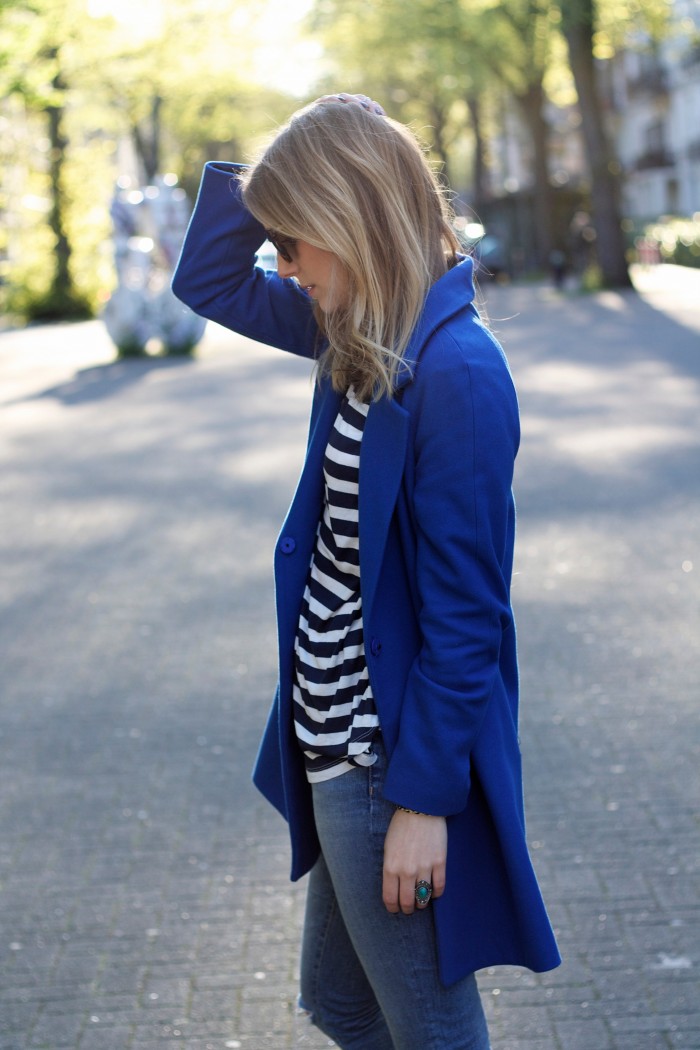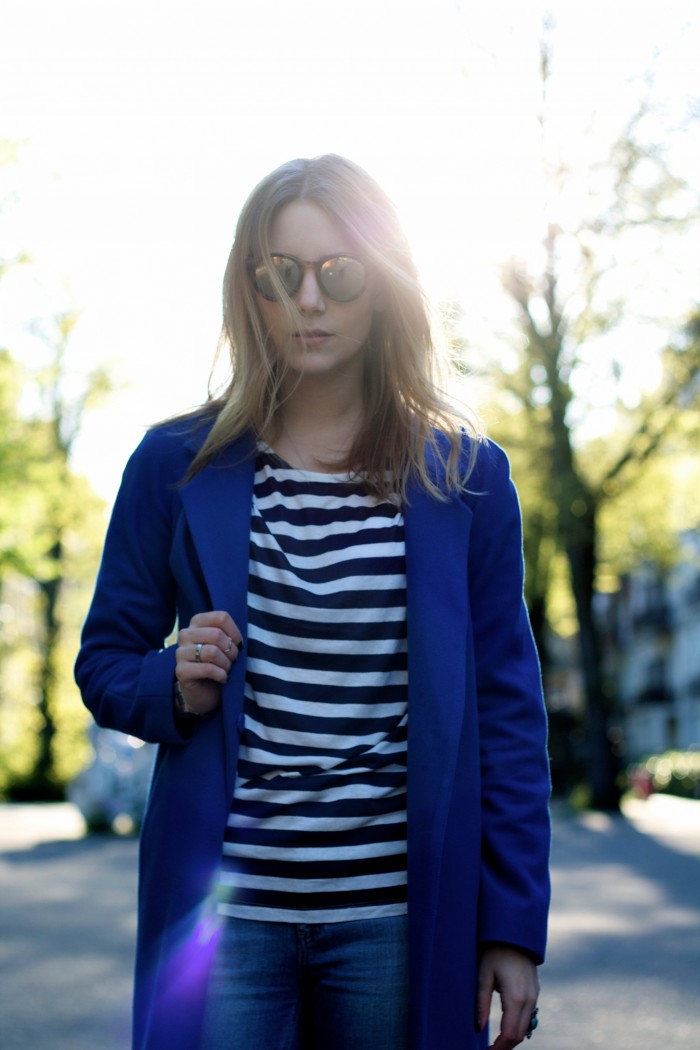 I was wearing:
Mantel/ Coat: Mango (similare here)
Shirt: H&M (similare here)
Jeans: zara (similare here)
Schuhe/ Shoes: Peperosa
Sonnenbrille/ Shades: Le Specs
Ring: Six