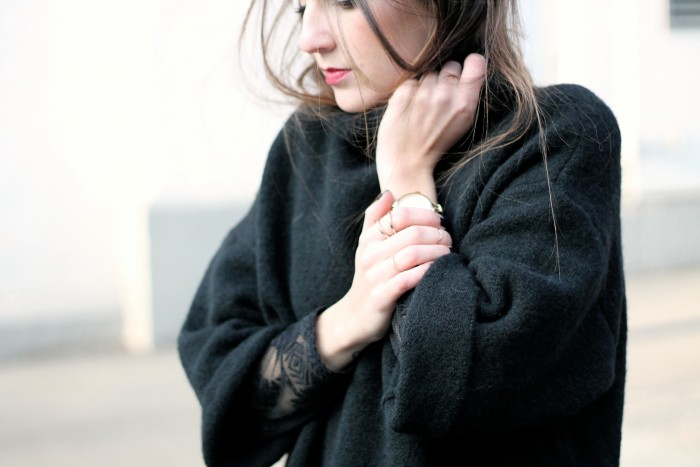 Schwarz. Viele sagen, schwarz ist keine Farbe… Für mich ist Schwarz sehr wohl eine Farbe und zwar die Schönste. Denn schwarz passt immer. Egal ob im Alltag, wenn man schön essen geht oder zum Feiern. Sogar wenn es mal etwas schicker werden soll, passt es perfekt. Schwarz strahlt für mich einfach eine gewisse Eleganz aus die mit allem kombinierbar ist.
Heute möchte ich euch ganz passend zum Thema einen All-Black Look zeigen. Aus diesem Grund habe ich direkt meinen neuen schwarzen Lieblingspullover von Zara angezogen. Denn ich liebe nicht nur schwarz, sondern auch den oversized Trend diesen Winter. Gemütliche Kuschelpullis mit Rollkragen und lange oversized Shirts, die man sich super von seinem Freund klauen kann, sind für mich aus diesen Winter nicht wegzudenken. Dazu kann man einfach eine enge Röhrenjeans anziehen und schon ist der Oversized-Look komplett und vor allem super gemütlich. Perfekt für richtig kalte Tage.
TRANSLATION///
Black. Most of the people say that black is not a color… But for me black is a very special color. I just love it. Because black is always a god idea. Whatever you want to wear, if it has to be chic, casual or maybe a party look, black is always the right decision. For me black is elegant in every way you want to wear it.

Suitable to this theme I want to show you an all-black look today. For this I wore my new and favorite black Zara sweater. And I not just love black, I also love the cozy oversized look this winter. I can't imagine this season without cozy pullovers and huge shirts, that you can perfectly snitch from your boyfriends closet. Ideal for this look are some skinny jeans and the best of the oversized look is that it is cozy and compfy. Perfect for those cold days outside.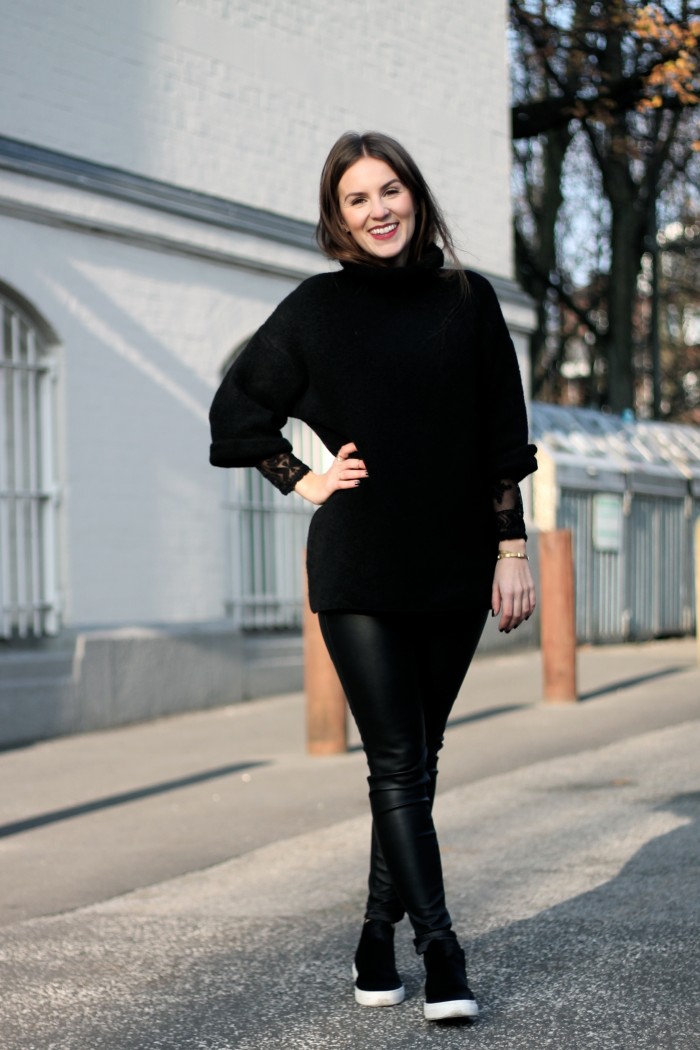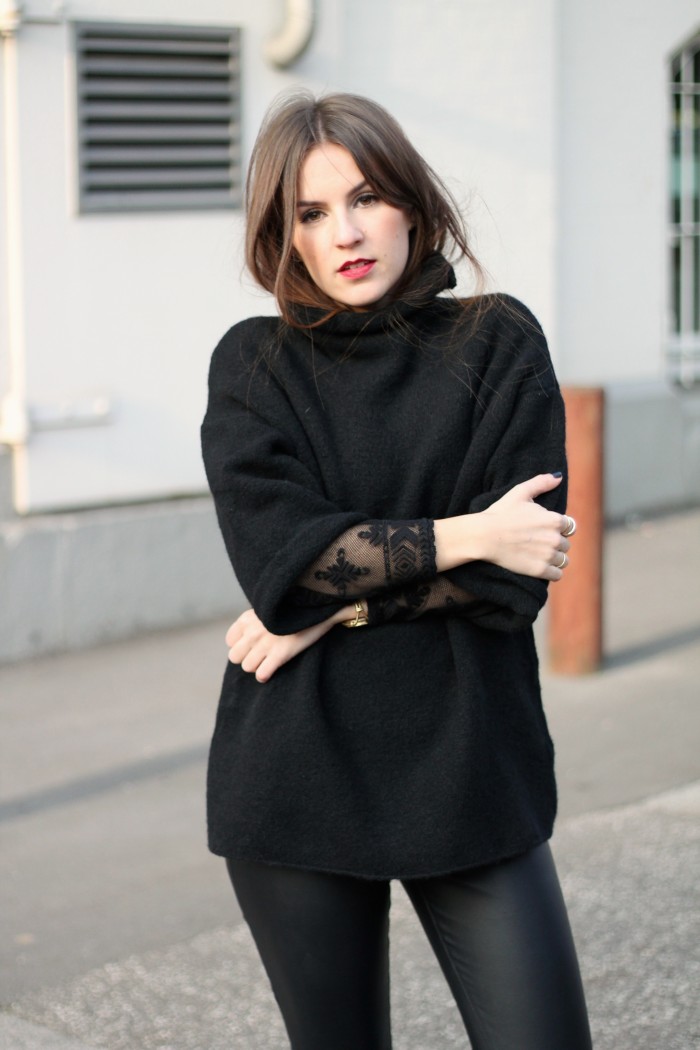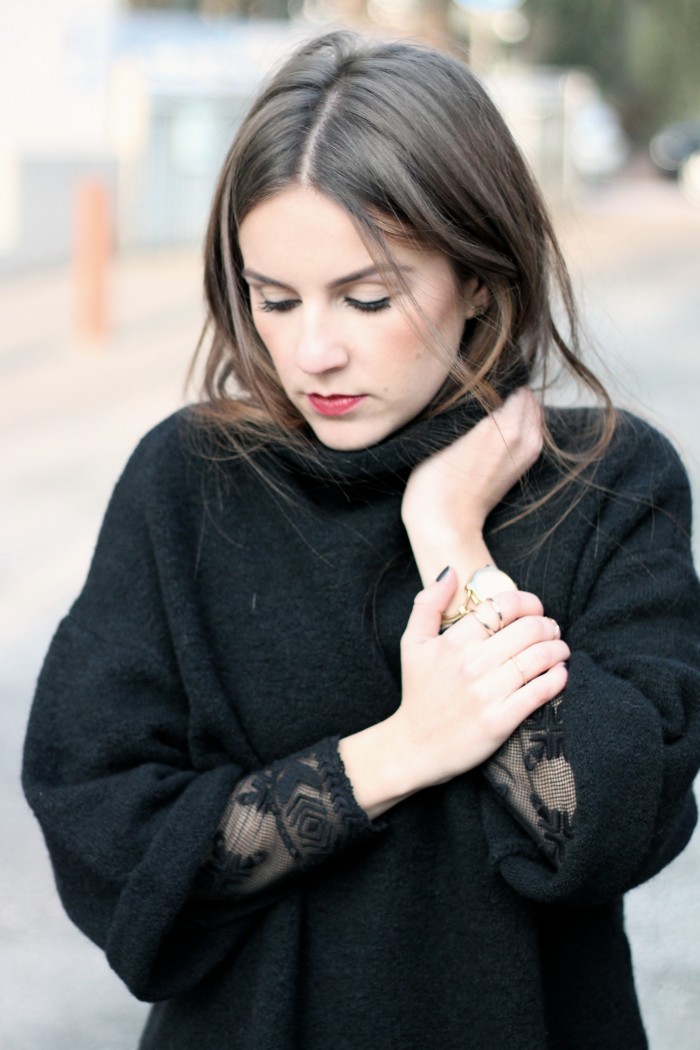 I was wearing:
Pullover: Zara
Spitzenoberteil / Lacetop: Isabell Marant
Lederhose / Leatherpants: Asos
Jacke / Coat: Chicwish
Tasche / Bag: Louis Vuitton
Schuhe / Shoes: Zara