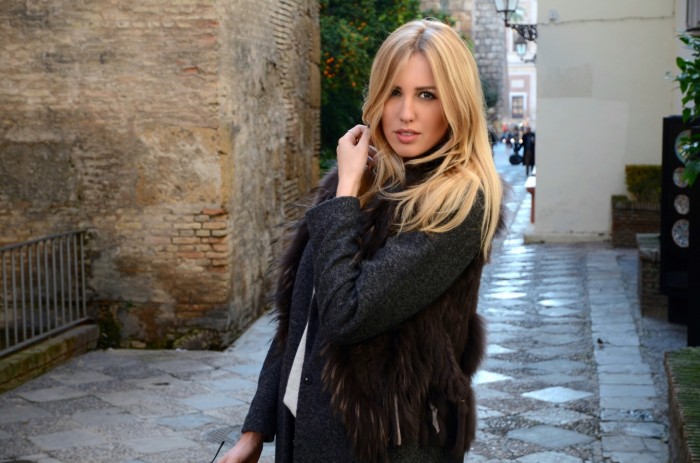 Ich bin wie auch letztes Jahr über die Feiertage wieder zu meiner Familie nach Spanien gereist. Es wird viel gelacht, gegessen und in erster Linie die gemeinsame Zeit mit den Liebsten in vollen Zügen genossen. Zwei Tage vor Weihnachten haben wir uns auf den Weg nach Sevilla gemacht um die letzten Geschenke zu besorgen und uns für Weihnachten beim Frisör noch einmal aufhübschen zu lassen.
Meine Haare wurden eine ganze Nuance heller und ich bin total zufrieden. Ich muss dazu sagen, dass das leider noch nicht so oft vorgekommen ist, dass ich glücklich aus dem Frisörsalon raus spaziere. Also falls ihr euren nächsten Urlaub ins schöne Sevilla plant, würde ich euch den Frisör 'Tea Cut' sehr ans Herz legen.
Ich hoffe ihr hattet alle ein paar entspannte Festtage und habt die Zeit mit euren Familien genossen!
TRANSLATION ///
Over the holidays I'm staying with my family in beautiful Spain, like every year. We laugh and eat a lot and most importantly we just love spending time together with our most beloved ones. Two days before Christmas we took a little Shoppingtrip to Seville, to buy the last presents and also to stop by at the hair saloon to make ourselves pretty for Christmas eve.
My hair is much brighter and it turned out just how I wanted it. I must say, that this doesn't happen really often, leaving a hair dresser with a happy face. So if you plan a little trip to Seville, I would recommend you to stop by at the hair saloon 'Tea Cut' to set an appointment.
I hope you had some relaxing holidays and you enjoy your time with your families.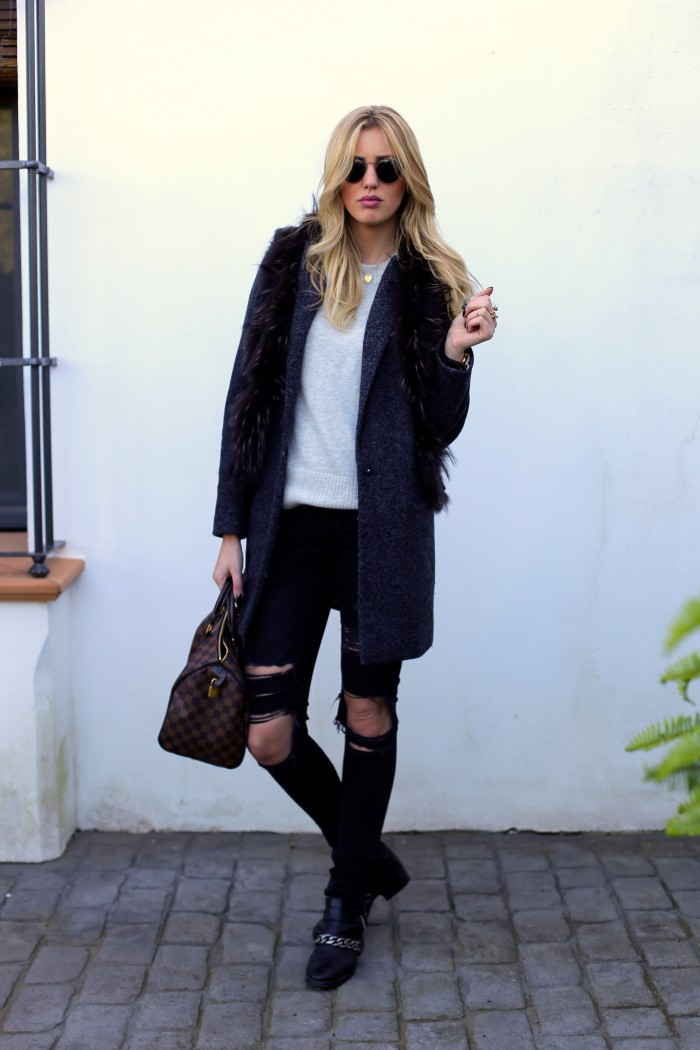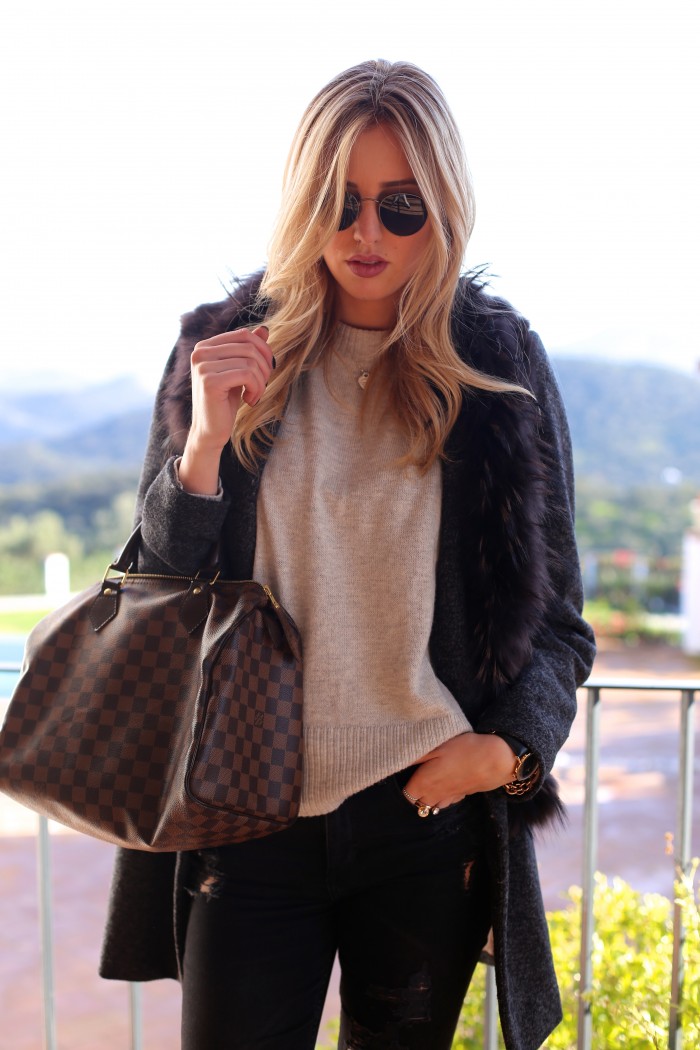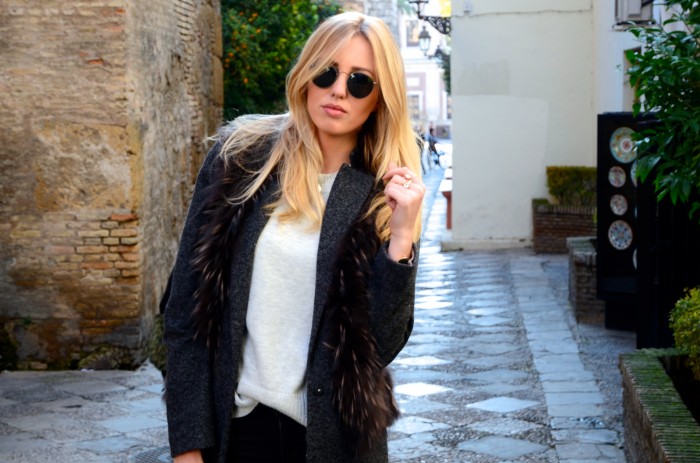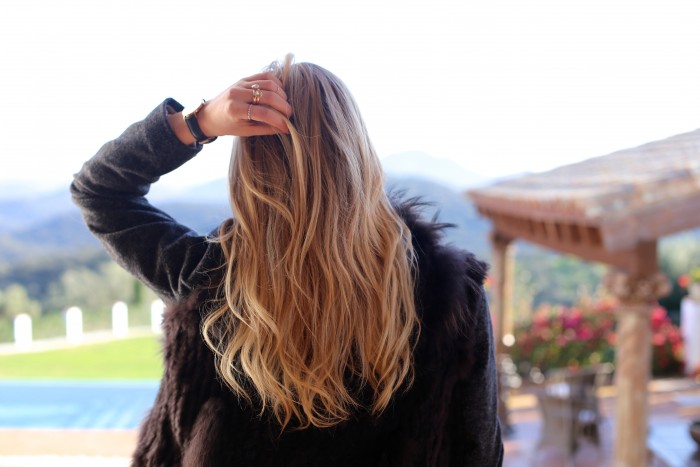 I was wearing:
Mantel / Coat: Object (Shop here)
Weste / Vest: Kleidoo (Similar here)
Hose / Pants: H&M
Pullover: H&M
Schuhe / Shoes: Zara
Uhr / Watch: Kapten & Son
Ringe / Rings: Bering & Qudo