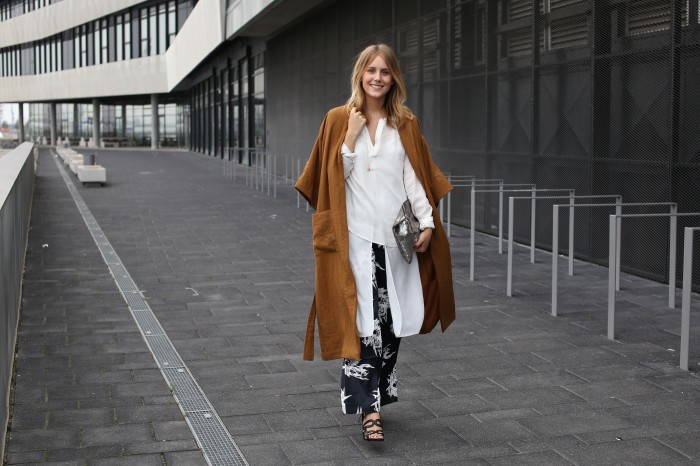 Heute zeige ich euch einen Look, bei dem ich viele meiner Lieblingsstücke einfach miteinander kombiniert habe. Denn eine weite Hose bedeutet schon lange nicht mehr, dass man den Oberkörper durch enge Schnitte betonen muss. Natürlich bin ich mir bewusst, dass die fließenden Lagen und weiten Schnitte nicht umbedingt meiner Figur schmeicheln, aber hey….trotzdem gefällt es mir. Es macht doch Spaß mit Silhouetten zu experimentieren, auch mal ungewöhnliche Stile miteinander zu verbinden, um letztendlich seinen persönlichen Geschmack zu unterstreichen.
Navy, strahlendes Weiß und ein warmer Camel Ton gehören definitiv zu meinen Lieblingsfarben im Kleiderschrank. Man bekennt Farbe ohne sich gleich den knalligen Nuancen zu bedienen und kann alle Teile in vielen verschiedenen Varianten kombinieren. Dann kann man auch etwas mutiger sein und eine silberne Clutch zum aufregenden Eyecatcher des Looks machen.
Wie gefällt euch die Farbkombi und der lockere Lagenlook?
TRANSLATION///
Today I show you a look, in which I combined a lot of my favorite pieces. A wide pants doesn't longer mean you have to emphasize the upper body through narrow sections clothes. Of course I am aware, that the flowing layers and wide sections not flatter my figure, but hey …. I like it anyway. It is fun to experiment with silhouettes and unusual styles, in order to underline our personal taste.
Navy, bright white and a warm brown tone are definitely my favorite colors in the closet. It shows color without screaming for attention and it can combined in many different variants. So you can be a bit more brave and take an eye-catching silver clutch with you.
How do you like the color combination and the loose layerlook?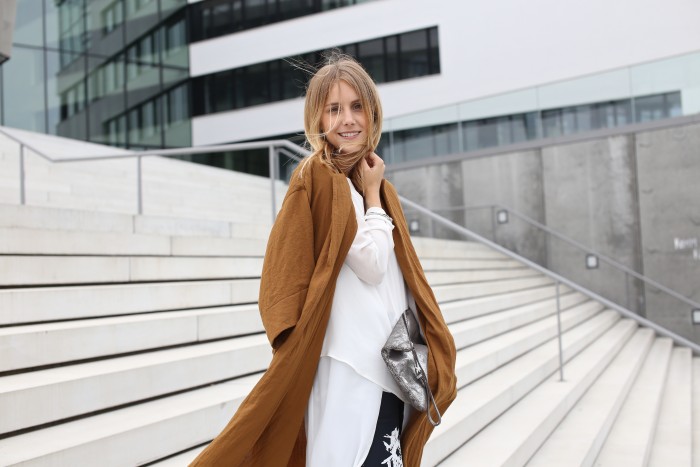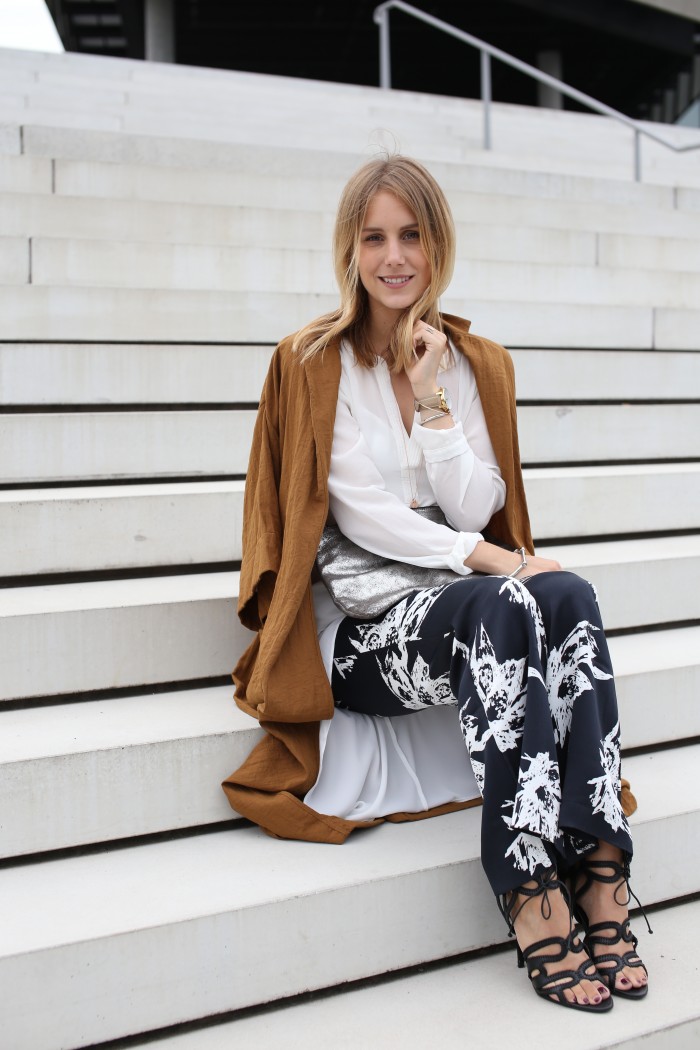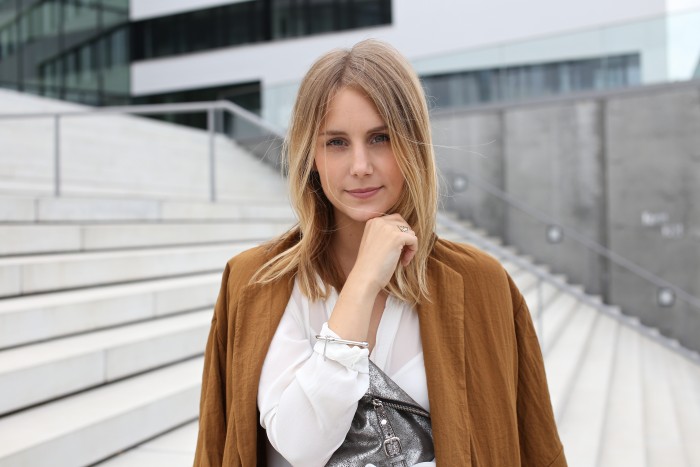 I wore:
Mantel/ Coat: Weekday (similare here)
Bluse/ Blouse: (similare here)
Top: Asos (similare here)
Hose/ Pants: H&M (similare here)
High Heels: zara (similare here)
Clutch: Zara (similare here)