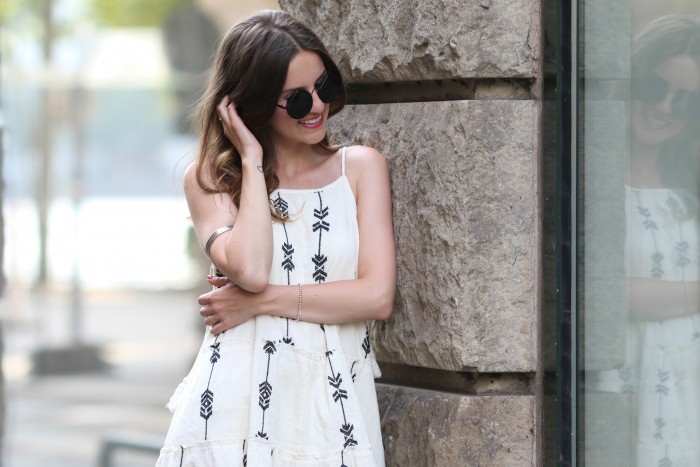 Mein Urlaub nähert sich nun langsam dem Ende. Trotzdem wollte ich euch gern vorher noch diesen Look zeigen. Maike hat euch schon einige Posts vorher ihr Outfit gezeigt (hier) und nun bin auch ich dran. Wir haben einen tollen Nachmittag mit Jeremy verbracht. Ich bin echt total begeistert von den Bildern und man merkt doch immer wieder, dass ein professioneller Fotograph nochmal von einem komplett anderen Winkel schaut als wir.
Obwohl wir unseren Blog jetzt schon seit drei Jahren haben, ist es immer noch ungewohnt für mich vor Fotographen völlig locker zu sein. Ich merke von Mal zu Mal, dass es besser wird, jedoch hat man einfach seine sicheren Posen, die man immer wieder einnimmt und in denen man sich wohl fühlt. Daher habe ich mir vorgenommen, einfach etwas lockerer zu werden und mir nicht selber im Weg zu stehen. Denn wie man sieht, wirkt es wahre Wunder, wenn die Person hinter der Kamera einem ein sicheres Gefühl gibt.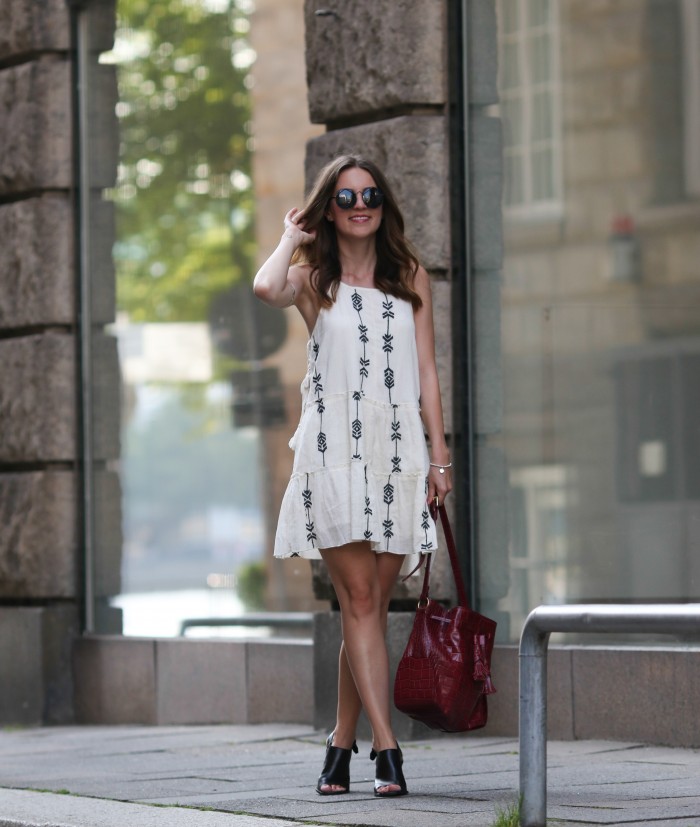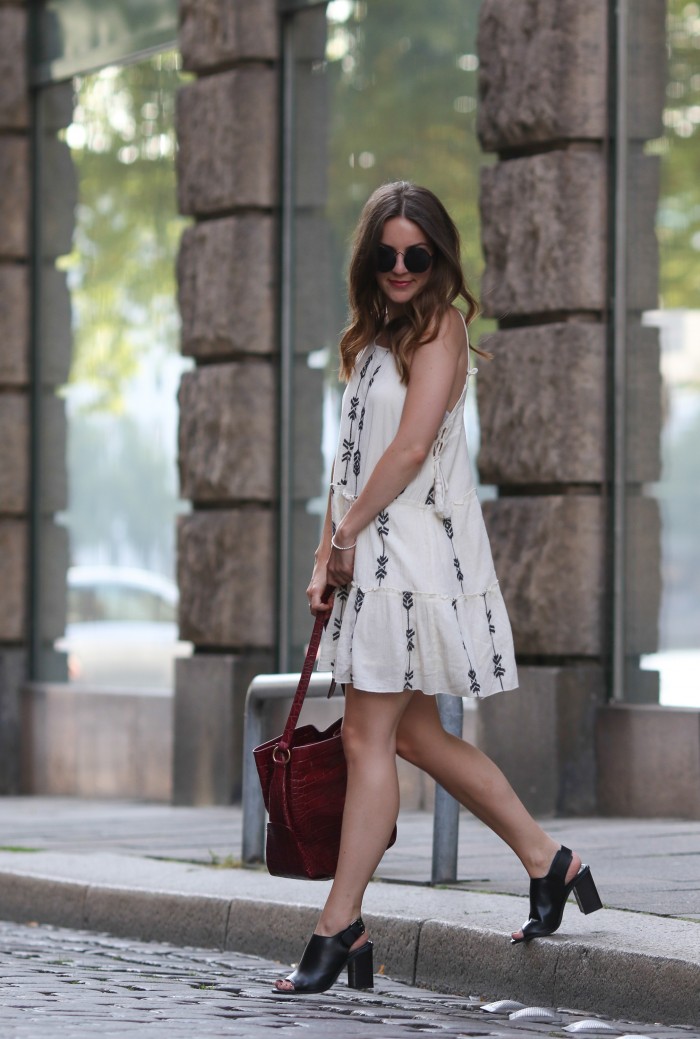 TRANSLATION///
My holiday approaches slowly to the end. But nevertheless I wanted to show you the pictures. Maike showed you her look some posts earlier (you can find it here) and now it's my turn. We had a great afternoon with Jeremy. I'm truly astounded by the pictures and I'm always realizing, that a professional photographer just looks at you from a whole different point of view.
Although we have our blog for three years now, it is still hard for me to be completely relaxed, when a Photographer takes pictures of me. I'm realizing they it is getting better with each time and I'm becoming more unstressed. Every time I will be definitely more relaxed and just be a bit more easy with myself.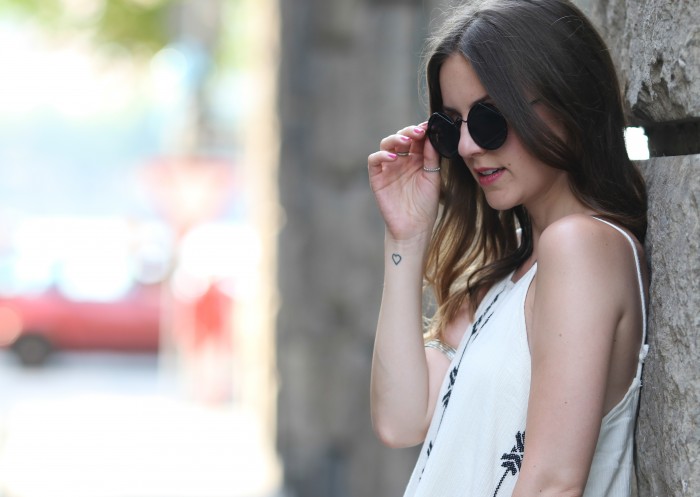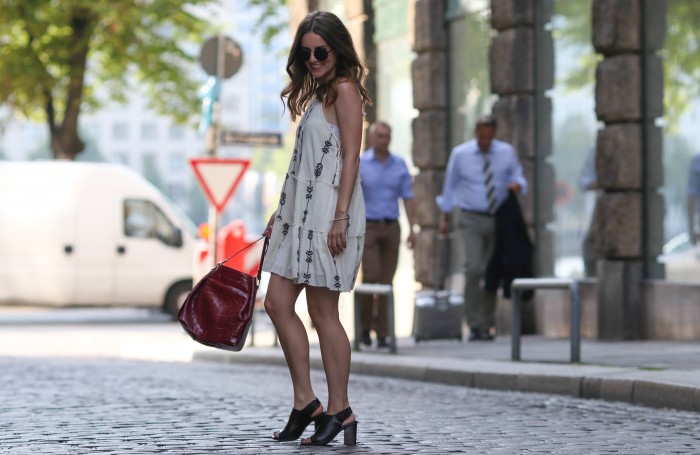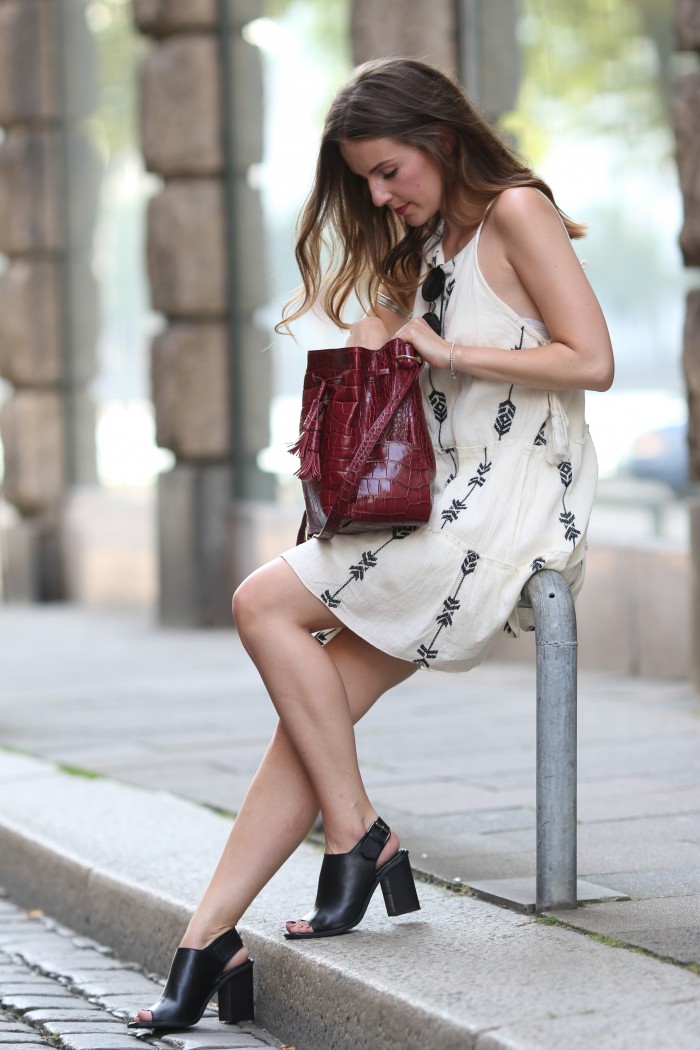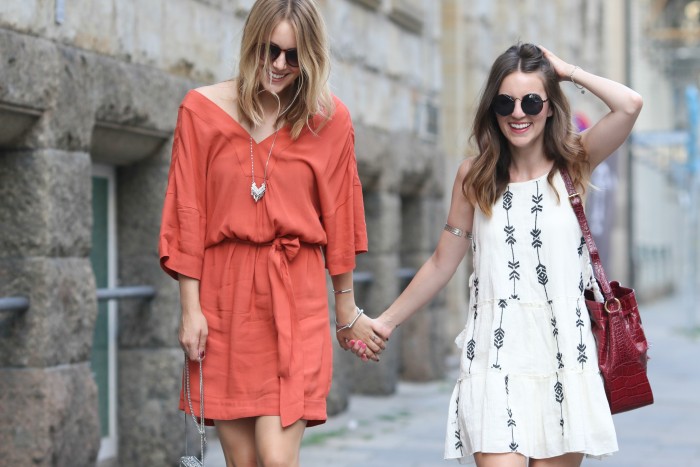 Vielen lieben Dank an Jeremy für die tollen Bilder und den spaßigen Abend!
I was wearing:
Kleid / Dress: Zara (similar here)
Sonnenbrille / Shades: Le Specs 
Schuhe / Shoes: Zign 
Tasche / Bag: Zara (similar here)