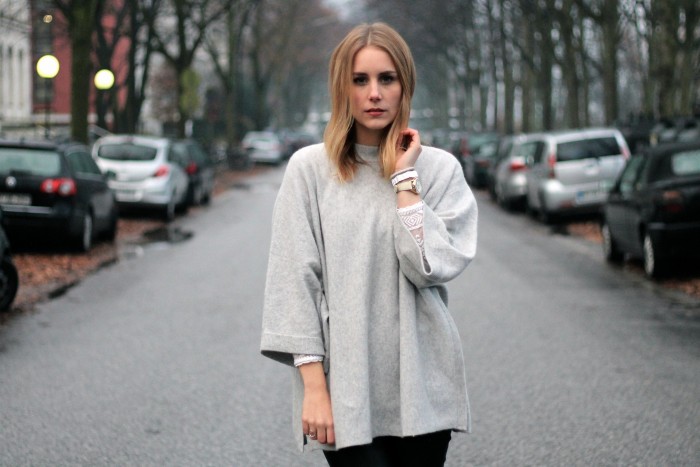 Ich möchte euch Jemanden vorstellen. Viel zu lange habe ich es versäumt euch eines meines süßesten Schrankbewohner vorzustellen. Heute ist es endlich soweit und es erblickt das Licht meiner kleiner Fashionwelt. Es ist noch schüchtern und blitzt verlegen unter dem kuscheligen Cashmere Cape hervor. Naa… wisst ihr um wen oder was es geht?
Richtig es ist eines der Traumteile der Isabel Marant Kollektion für H&M, die den Fashionistas nicht nur den Schlaf, sondern teilweise auch den letzten Nerv geraubt hat. Ich war eine von ihnen und musste bei drei Stunden Wartezeit vor dem Geschäft leider resignieren. Tief traurig stöberte ich eines Nachts vor dem Schlafen durch den Online-Shop, der sich anscheinend von den stressigen Tagen voller Modeverrückten, erholt hatte. Denn zufällig ergatterte ich eines der letzte Spitzenoberteile und konnte mein Glück einige Tage später kaum fassen, als es wirklich aus dem Paket zum Vorschein kam.
Seither habe ich es einige Male ausgeführt, aber eben noch nie geschafft Bilder für den Blog zu schießen. Daher findet heute das sehr verspätete Kennenlernen mit meiner Isabel- Ausbeute statt. Ich hoffe ihr verzeiht es mir und heißt sie herzlich willkommen.
TRANSLATION///
I would like to introduce you to someone. I waited too long to present you a new resident of my closet. Today it's the right time and it sees the light of my small fashion world. But it is a bit shy and carefully shows itself out of the cozy cashmere cape. Do you know, what I'm talking about?
Right, it's the dream item from the Isabel Marant collection for H&M, that steal not just sleep, but also the last nerve, of a lot fashionistas. I was one of them and had to resign three hours of waiting in front of the store. Really sad I frolicked on the internet and finally got this lace top. I couldn't believe it, until I hold the package in my hands.
From that day I was wearing it a few times, but never managed to take some photos for you. So today you meet my personal Isabel and hope you will welcome it.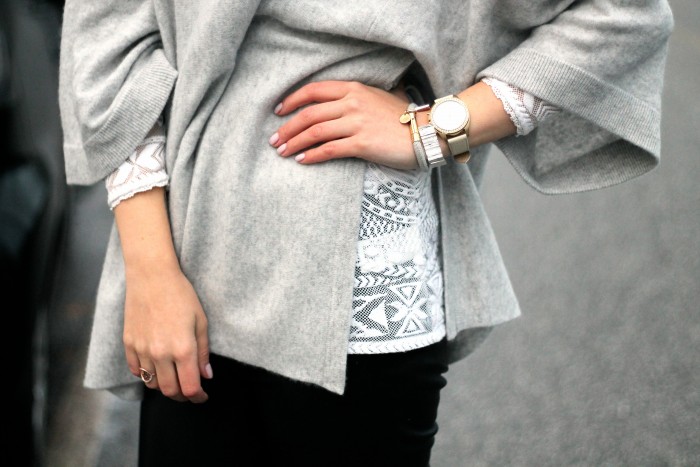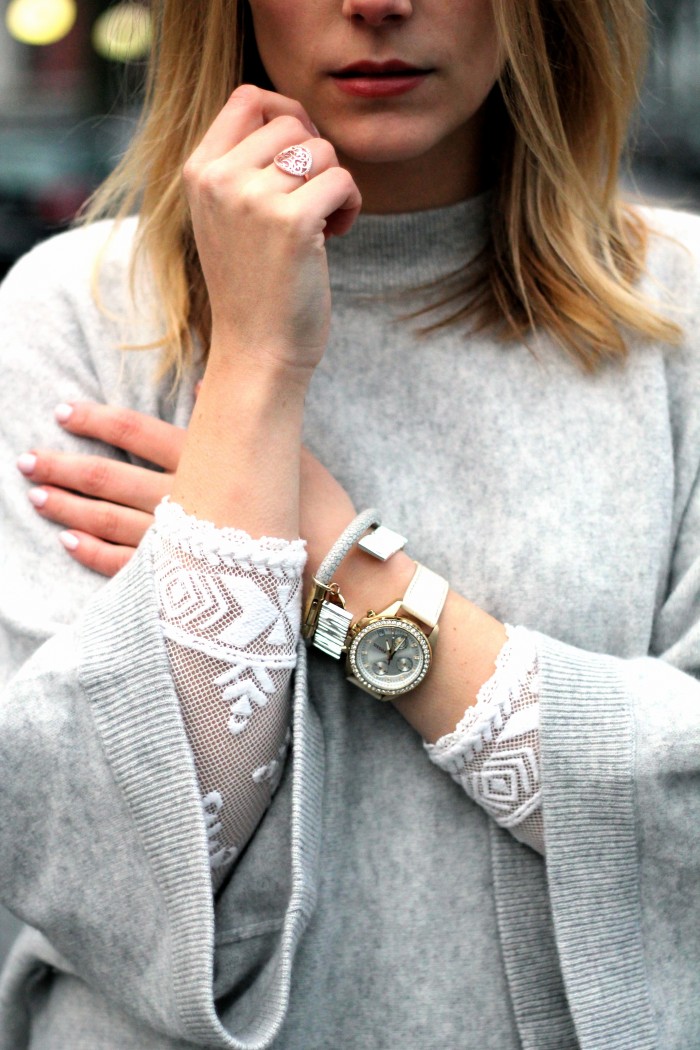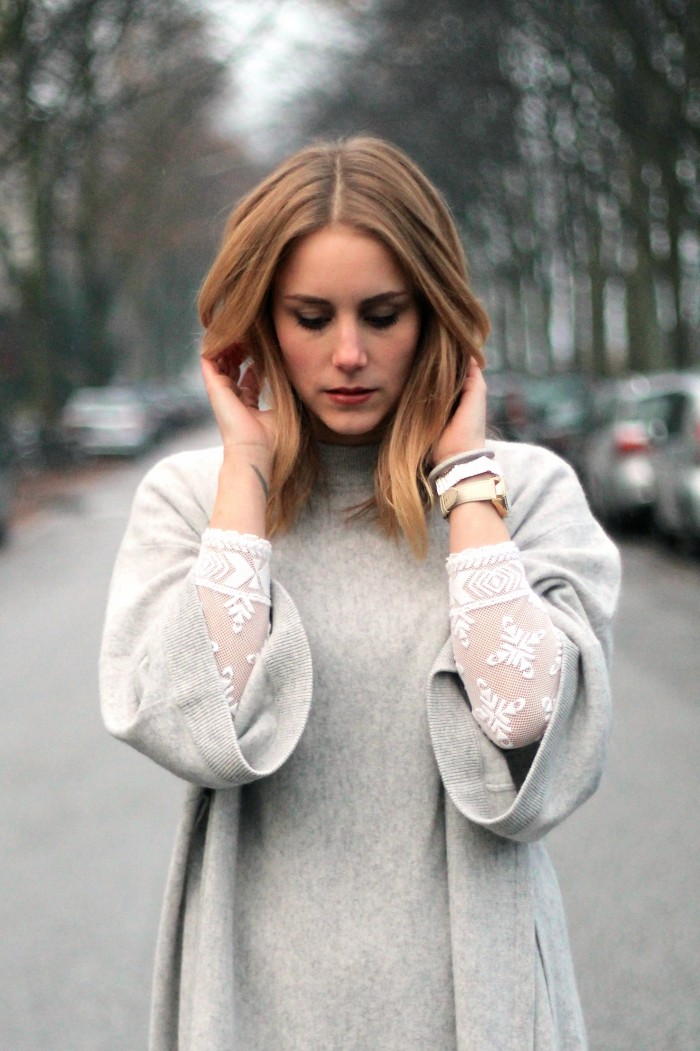 I was wearing:
Spitzenoberteil/ Ladetop: Isabell Markant pour H&M (similare here)
Cashmereponcho: Zara (similare here)
Hose/Pants: H&M (similare here)
Boots: Vagabond via Edited
Ring: Qudo (similare here)
Uhr/Watch: Fossil (similare here)
Armreif/ Bracelet: &Other Stories