Heute möchten wir euch ein paar unserer neu entdeckten Rezepte vorstellen die, wir zusammen mit fitnessguru Produkten verfeinert haben.
Today we want to present you three recipes, that we created with some very nice products of fitnesguru.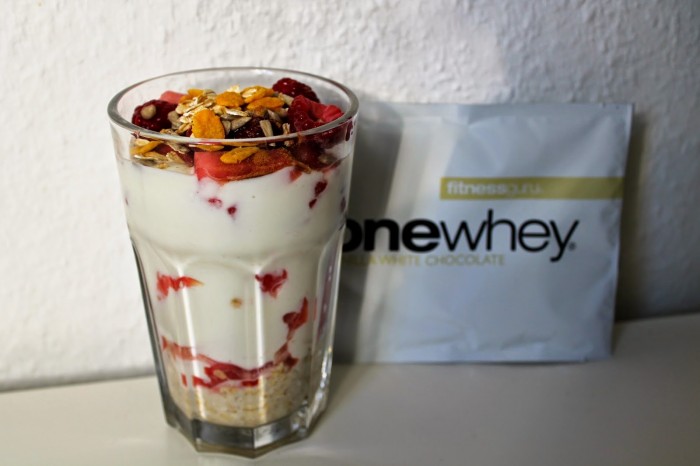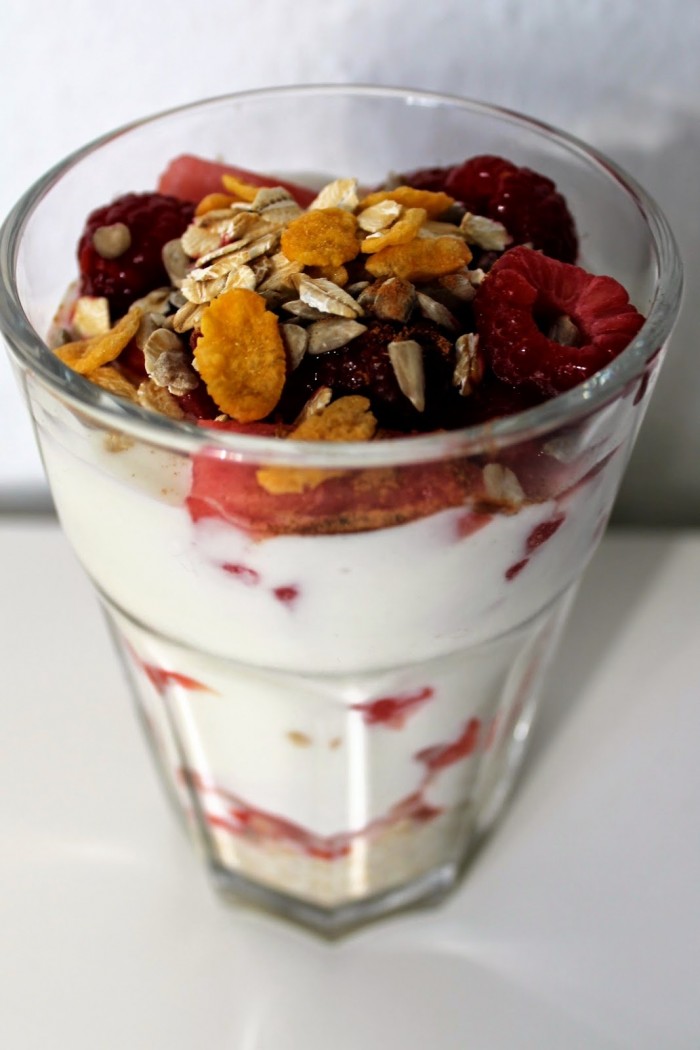 RASBERRY-WATERMELON-PROTEIN-BREAKFAST
10g One Whey White Chocolate Vanilla
50g Quark/ curd
150g Joghurt/ yoghurt
30g Haferflocken/ oatmeal
Wassermelone/ watermelon
Himbeeren/ rasberries
Zimt/ cinnamon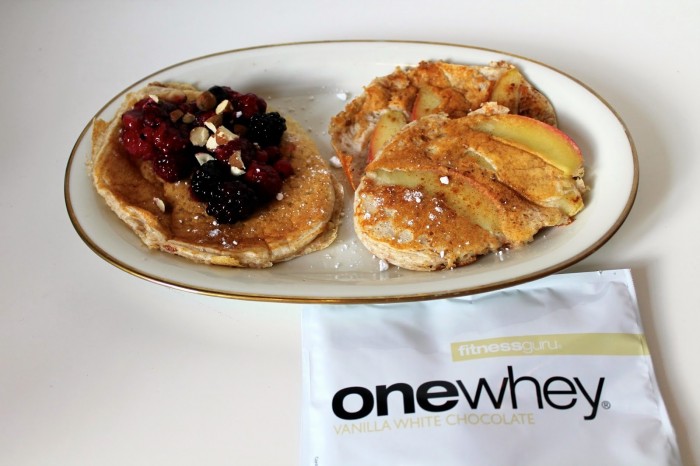 TWO TYPES OF PROTEIN-PANCAKES
3 EL One Whey Vanilla White Chocolate
2 Eier/ eggs
4 EL Vollkornmehl/ whole meal
Milch, bis ein sämiger Teig entsteht unterrühren/ Some milk to get a creamy pancake paste
Optional einige Apfelspalten in den Teig rühren/ optional some apple slice
Himbeeren/ rasberries
Mandeln/ almond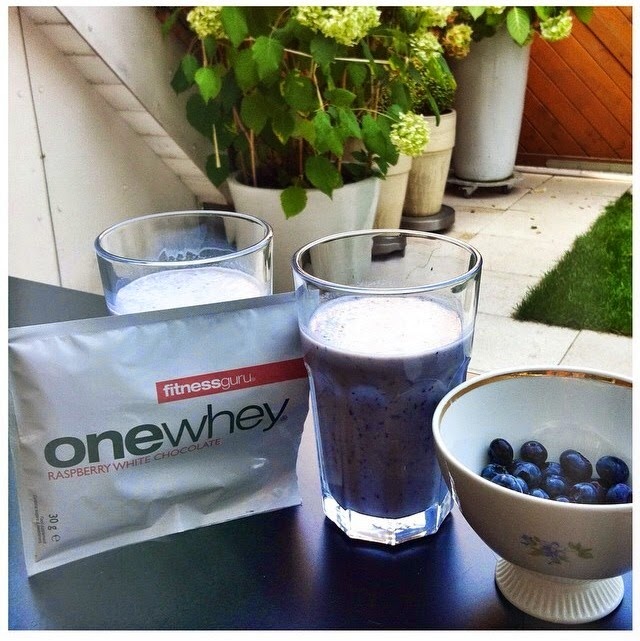 FITTNESS SHAKE
1 TL One Whey Rasberry White Chocolate
1 Glas fettarme Milch / glass low-fat milk
1 reife Banane / Banana
Ein paar Blaubeeren / some blueberrys
Einfach alles mit einem Mixer mixen / Just mix everything with a mixer
Viel Spaß beim Nachmachen!