*this article contains Affiliate Links & PR Samples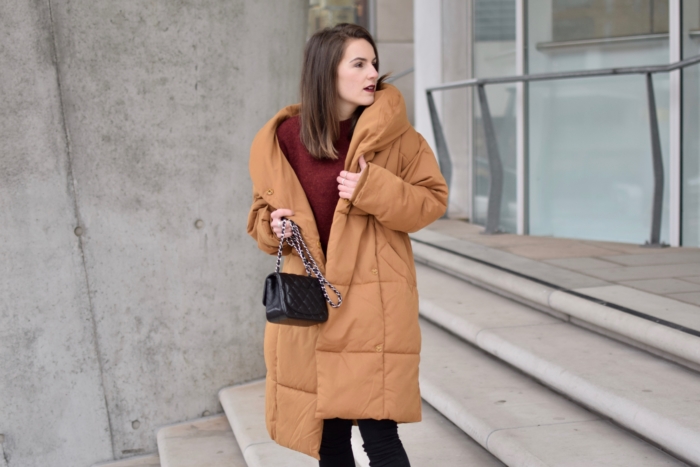 Shop my Look:

---
Winter time has probably just begun in Hamburg. The days are getting darker and colder. If you aren't dressed super warm, you can catch a cold real quick. I used to wear just super thin winter jackets, because for me they were more beautiful than thick winter coats. This attitude I have probably completely discarded. Now, for me it is most important to be warm, so the thicker the coat, the better it is for me. A thick woolen sweater and a winter coat are probably  my favorite companions at this time of the year.
However it's winter and besides black and grey, you can also wear some other colors. One of my favorite colors is bordeaux. Whether winter or summer, this color always fits with every look. I love to wear my bordeaux sweater, wich you can shop right here, to a jeans or a skirt and  I'm feeling super comfortable with this.
At the end of the year, I also wanted to gift myself with a small piece from Gucci. In 2016 so much happened, I was able to experience so much of what I have never dreamed before. For me, the little belt was a gift for a successful last year. Now I'm welcoming the new year with full anticipation and I'm curious what kind of adventures are waiting for me.

---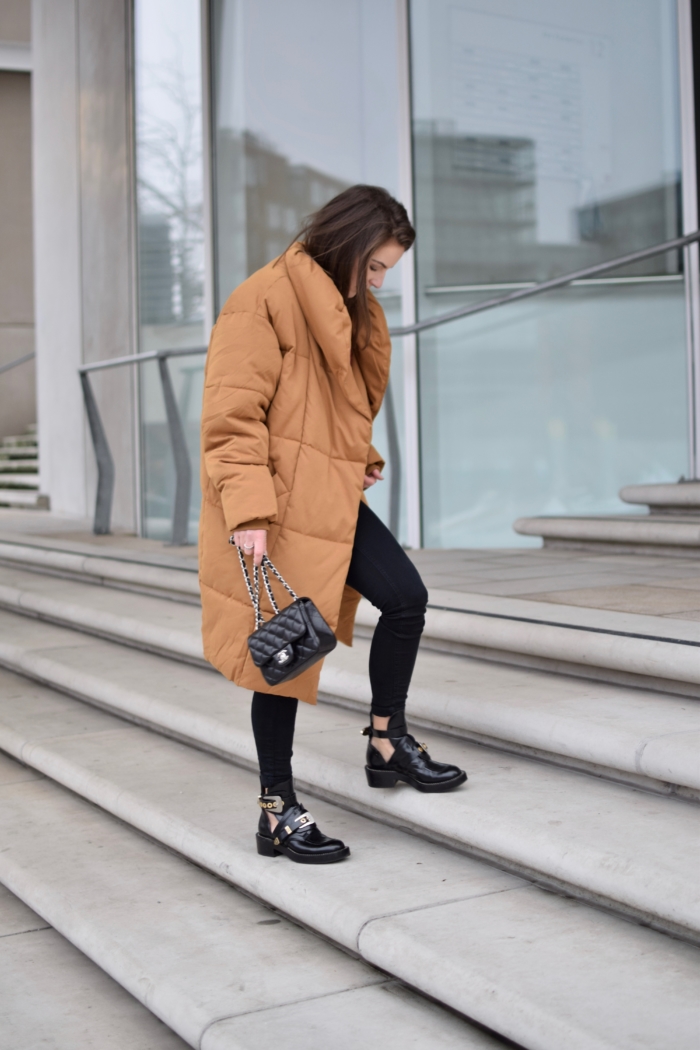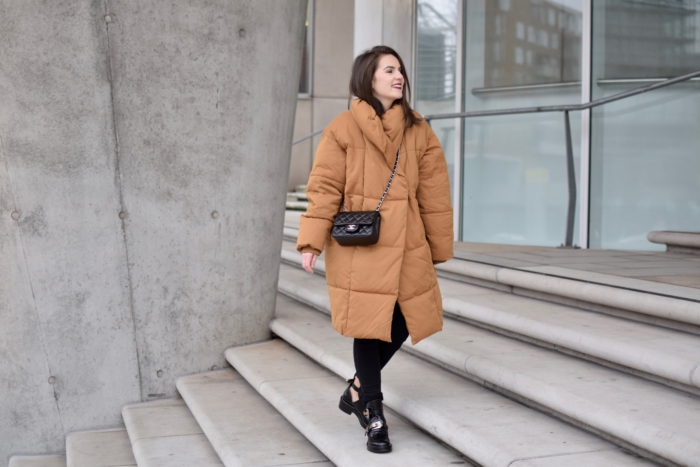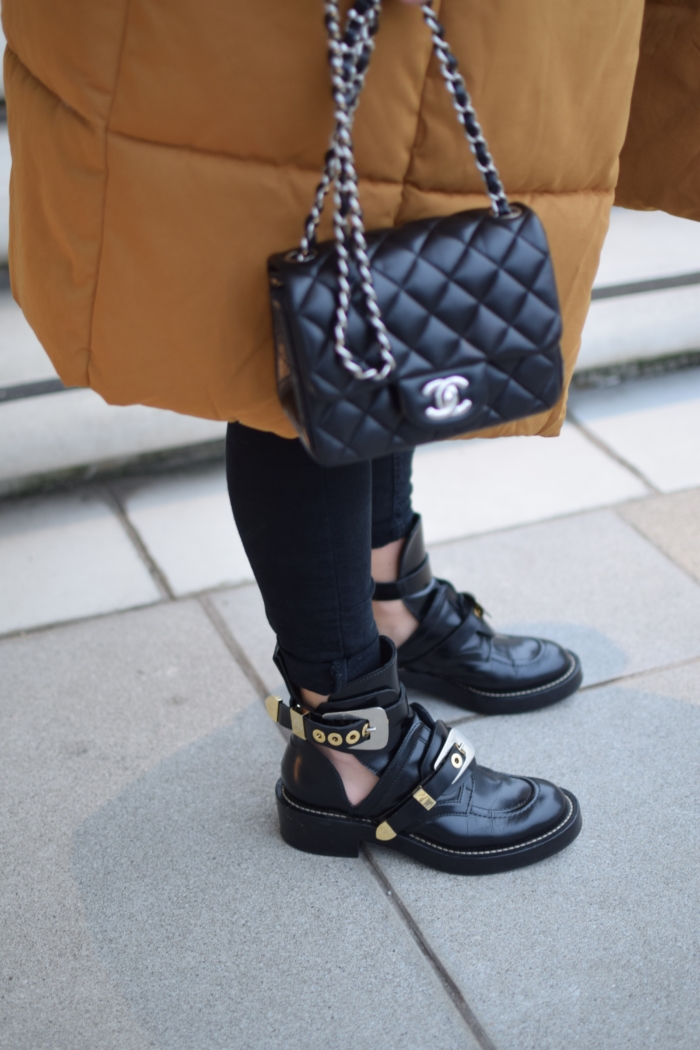 My Look:
Coatl: Monki (similar here)
Pullover: Wood Wood (here)
Pants: Gina Tricot (similar here)
Belt: Gucci (here)
Boots: Balenciaga (here; budget version here)
Bag: Chanel (similar here)
For more inspiration visit our Shop …