*this article contains Affiliate Links & PR Samples
Shop my Look:

---
The winter blues is slowly noticeable everywhere. The days are gray, wet and cold and it is getting harder to get out of bed in the morning. In january I often fall into a kind of winter sleep. I'm tired, listless and would just like to sleep all day long. And summer seems to be so far away right now.
Because of that, my first choice of colours is black and gray. So the winter blues also affects my selection of clothes.  At the moment, only one thing is really important for me, it has to be warm and cuddly. During a shopping trip I went to Urban Outfitters. I completely forgot about this store and so I wasn't there for a long time. Of course, I directly found something that catches my eye. The vintage jeans skirt was one of my choices, because I think it is a really good alternative to jeans in winter. The second thing I bought there, was the cropped velvet sweater, which is knitted with a velvet yarn. Because of that the sweater is super soft and just perfect for cold days.

---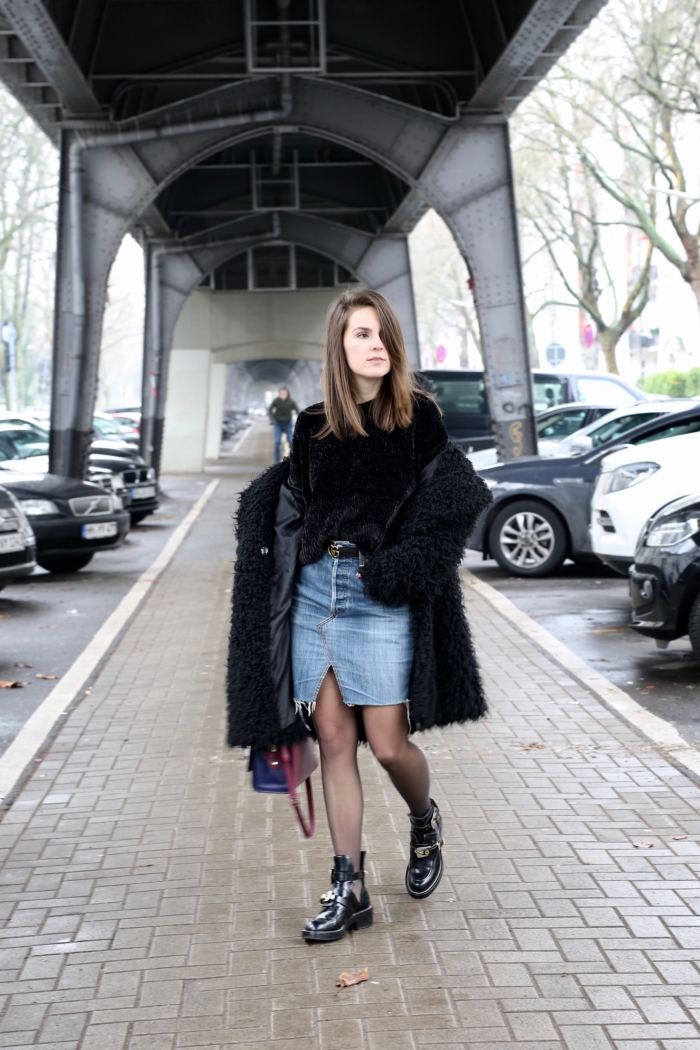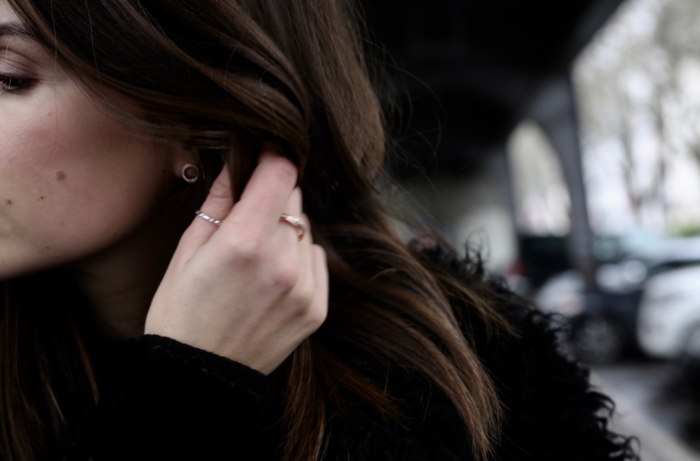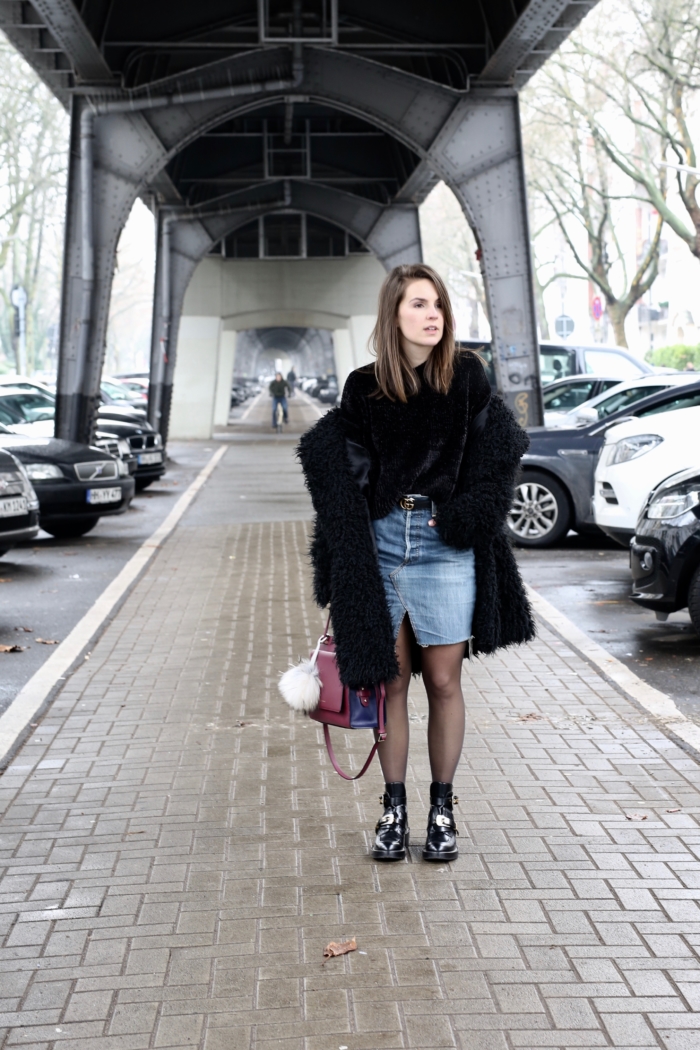 My Look:
Pullover: Urban Outfitters (here)
Coat: H&M Trend (similar here)
Skirt: Levi's (here)
Belt: Gucci (here)
Bag: Le Tanneur (here)
Jewelry: Pandora (here, here and here)
Shoes: Balenciaga (here; budget version here)
For more inspiration visit our Shop …