*this article contains Affiliate Links & PR Samples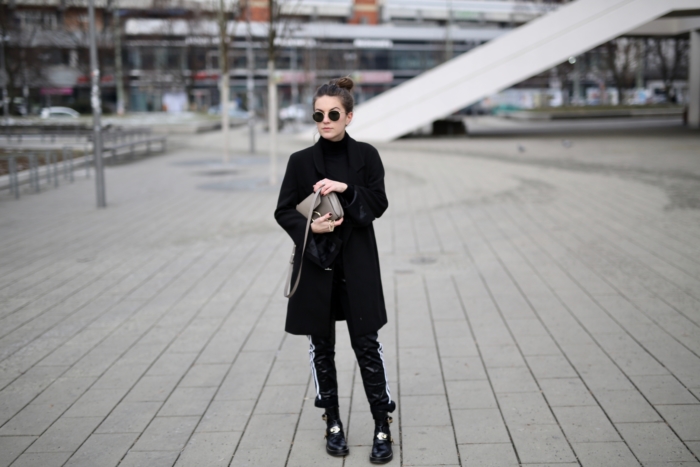 Shop my Look:

---
When the Fashion Week season is around the corner I'm always up to try something new with my clothes. At a shopping trip here in Hamburg I found the Adidas jogger and somehow, I immediately wanted them. First, they were the perfect accessory for hanging out at home and be comfortable on the couch. But when I was packing my suitcase for the Fashion Week, I thought why I shouldn't just style them for a normal look? And let's be honest, what is better than wear something comfy on a long and stressful day.
To wear a not too relaxed look with jogging pants, I would recommend you some tips:
If you wear jogging pants, then choose also a classic part for the look. For example a white blouse or a blazer, so the outfit will not look too sporty.
Sneakers are always a good idea, but if you don't want to look too casual then wear a pair of cool boots or fine high heels. Whether ankle boots, pumps or some sandals with heels, you can wear almost everything you want, just think about in what you feel most comfortable.
Go for one color. The joggers are usually a very special piece in the outfit, so I wouldn't experiment with different colors. I decided to wear a black look, because I just feel good in this color and it was the easiest way for me to combine the jogging pants.
Actually, there are no limits for styling, just try something new and wear what you feel comfortable with.

---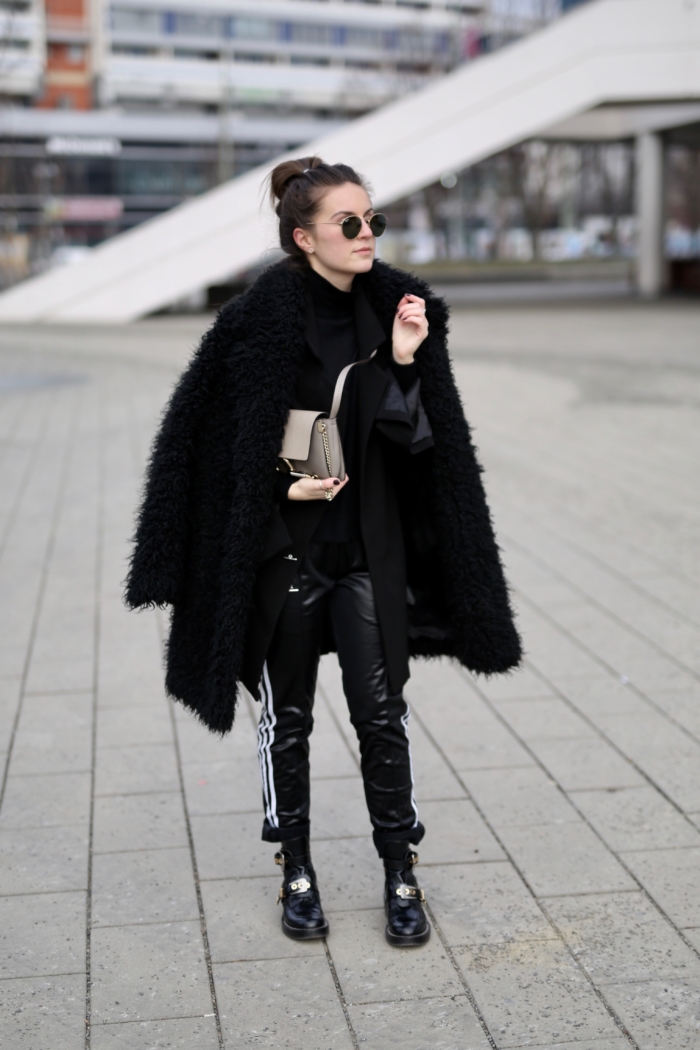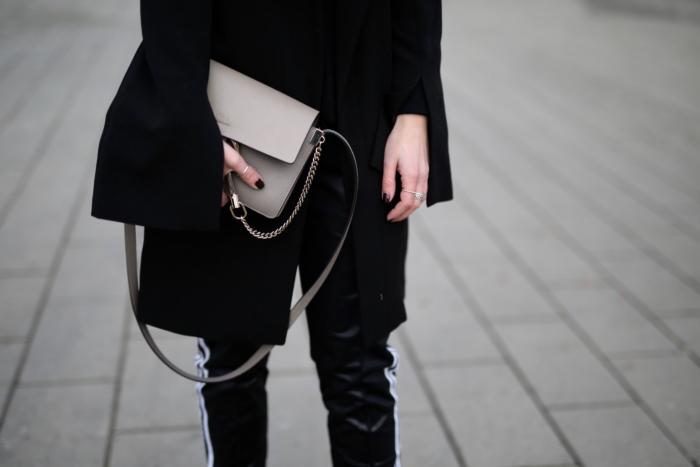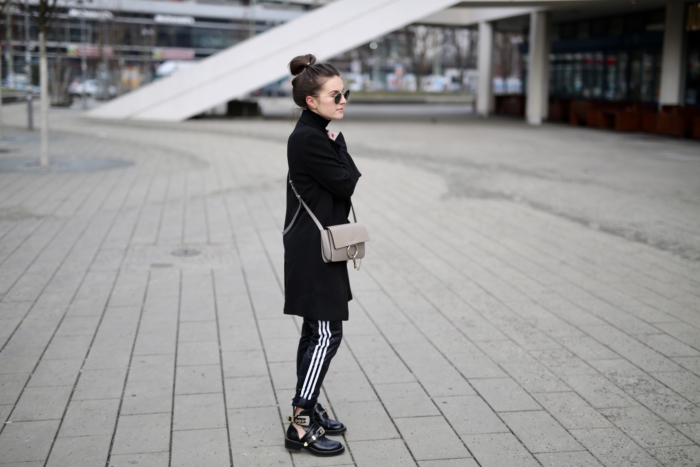 I was wearing:
Coat: H&M Trend (similar here)
Jacket: Iris and Ink via The Outnet (here)
Pullover: Zara (similar here)
Jogging Pants: Adidas (here)
Shades: Ray Ban (here)
Boots Balenciaga (here; budget version here)
Bag: Chloe (here; budget version here)
For more inspiration visit our Shop …