*this article contains Affiliate Links & PR Samples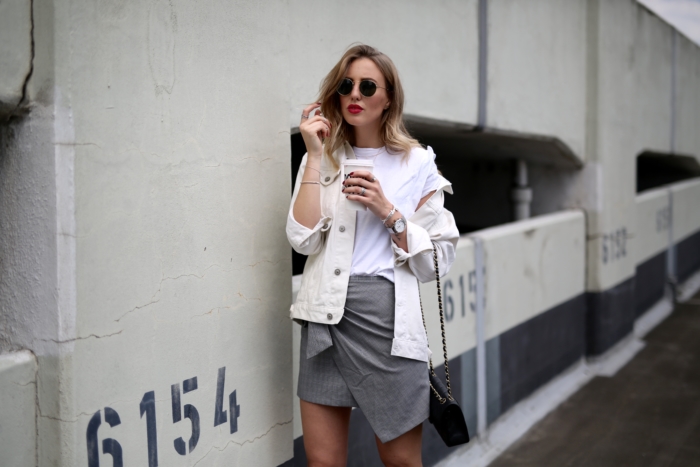 ---
"Tastes change!"
Everyone knows this saying – but what is true about this statement ?! As a child or a teenager, you are in a kind of finding phase, you try out new things and you surely make one or the other fashion faux pas. However, as a young woman, you should finally remain true to to your opinion, right?!. Well, at least ass far as your own style is involved. But I realized with pleasure and astonishment that my taste has changed over the last past years more than I could imagine.
This is probably because of the latest trends, as they are repeated over and over during the years. But also my closest friends, who have their own style and taste are also inspiring me so much. So it happens quite often, that one of us has something new, which the other two like so much, that they have to get it themselves.
"As we call it, the good old 'group pressure'!"
Even if I reflect my style more accurately and when I look at recent pictures of me, I always notice that I would never have worn the look a few years ago. Nevertheless I found my own style but I also like to try out new things.
But what are the things I never thought of myself? Okay, okay, we don't want to make this too exciting … They are probably only small things, but especially I notice them because I know exactly how I thought about a few things 10 years ago. Such as…
1. 'Adiletten' are only for weirdos ?
Nowadays, I can hardly do without but a few years ago I would have never worn them.
2. Sneakers are only for sports?
No way. But a few years ago, I would have answered this question with a clear 'YES'. Today they are my daily companion for a cozy everyday look.
3. Red lips for everyday life?
In general, I was convinced that bright red lipstick doesn't fit me at all. If at all red lips, then it had to be beautiful berry tone, which I was only wearing at night. As you can see, this has also changed. In my opinion, red lips can look very cool in combination with a casual everyday look.

---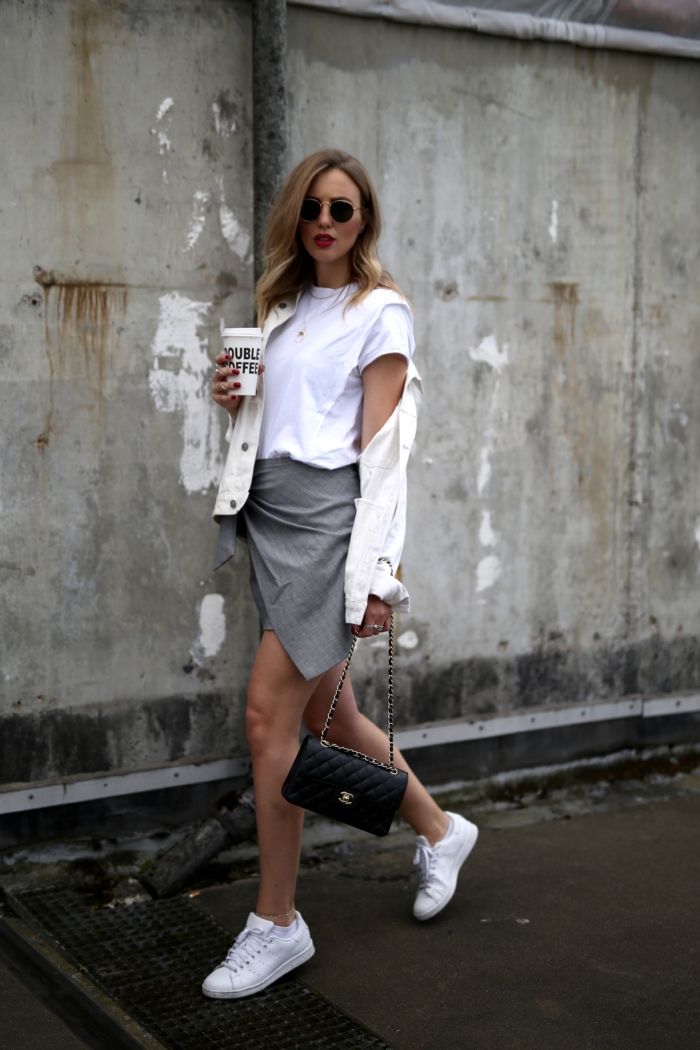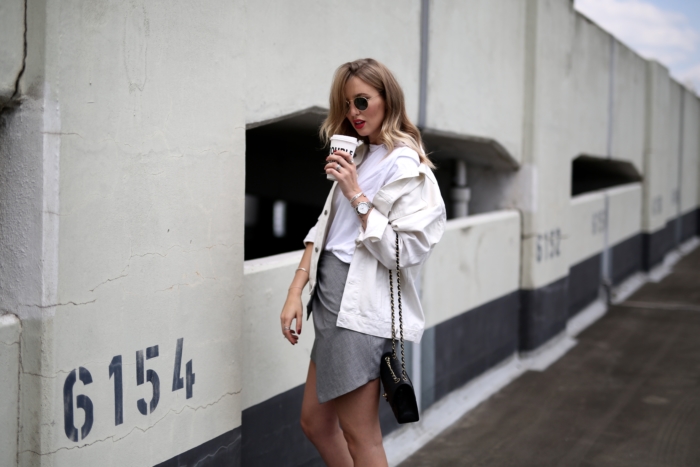 ---
My Look:
Denim Jacket: Asos
Skirt: Zara
T-Shirt: Zara
Purse: Chanel
Shoes: Adidas
For more inspiration visit our Shop …