*this article contains Affiliate Links & PR Samples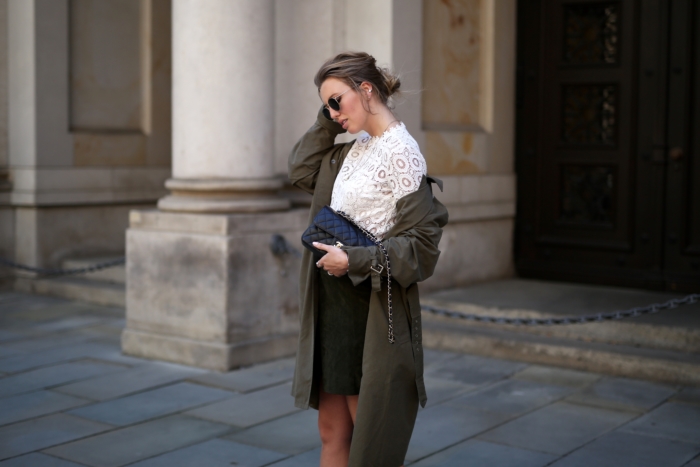 ---
If someone would ask me, what couldn't be missed in a women's closet… I have three items directly in my mind.
"A classic blue jeans, the little black dress and … a white blouse"
And I have to confess myself, you will also find these three items in all kind of variations in my wardrobe. Especially with the classic white blouse, I get always wee. Because a blouse always goes with everything – it's a true all-rounder and it literally fits to any kind of occasion. Whether it's a serious office look, casually buttoned in everyday life or with high heels to the after work cocktail – the white blouse gives us women that special something.
No wonder that this model made of complete white lace just caught my attention right away. I chose a more classic look with a khaki-green trench coat and a uniform wild leather skirt. And  when I saw the look in the mirror, I had an earworm in my ear, the second I saw the outfit …
"She got her own thing
That's why I love her
Miss Independent"

---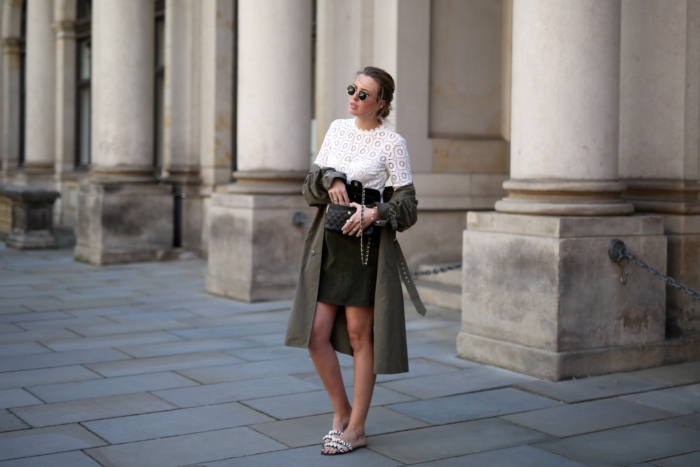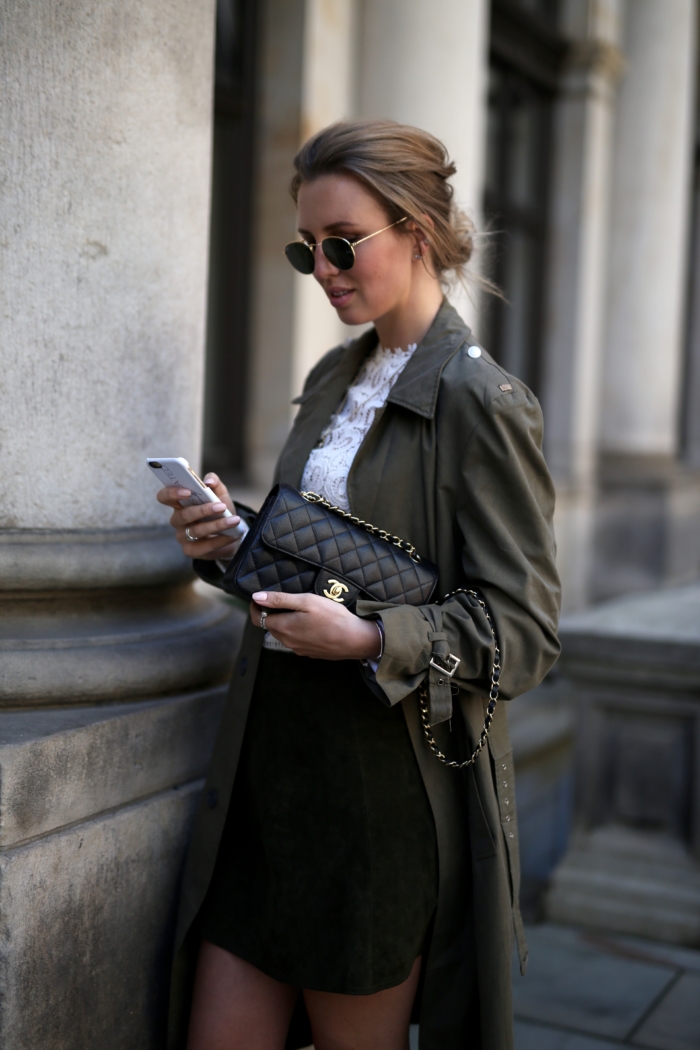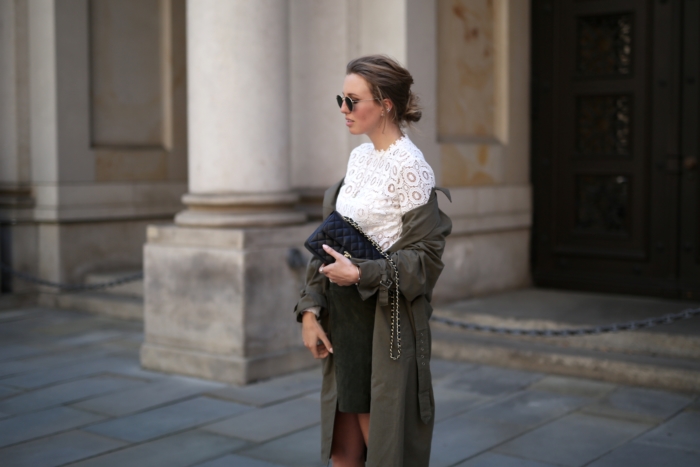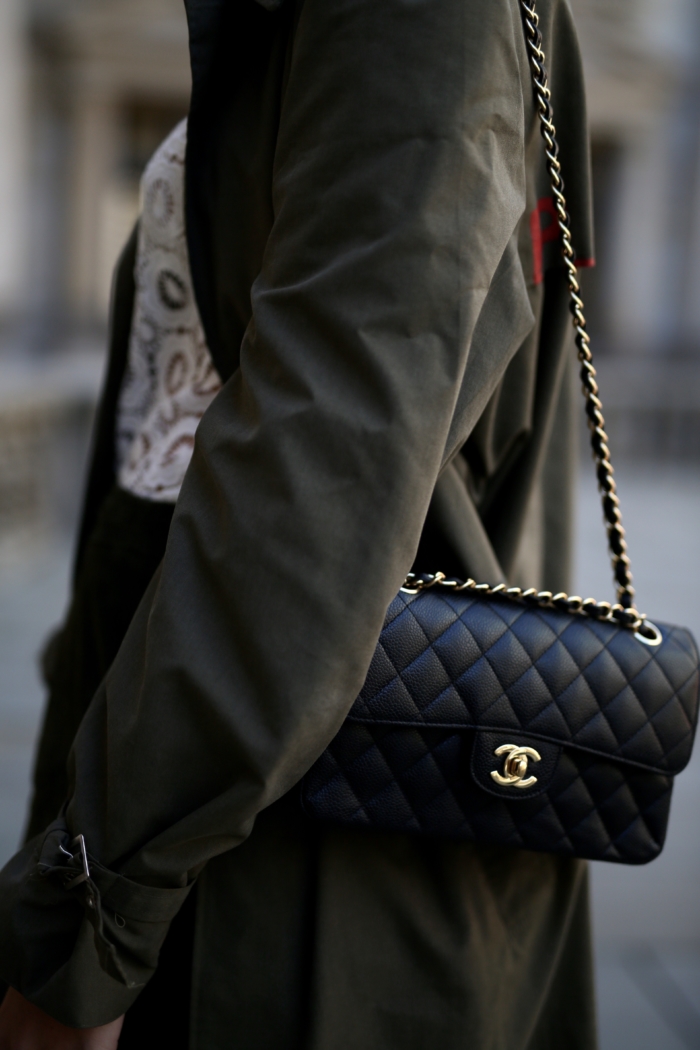 ---
My Look:
Blouse: Edited the label
Coat: PINKO
Rock: Zara
Shoes: Zara
Purse: Chanel
For more inspiration visit our Shop …