*this article contains Affiliate Links & PR Samples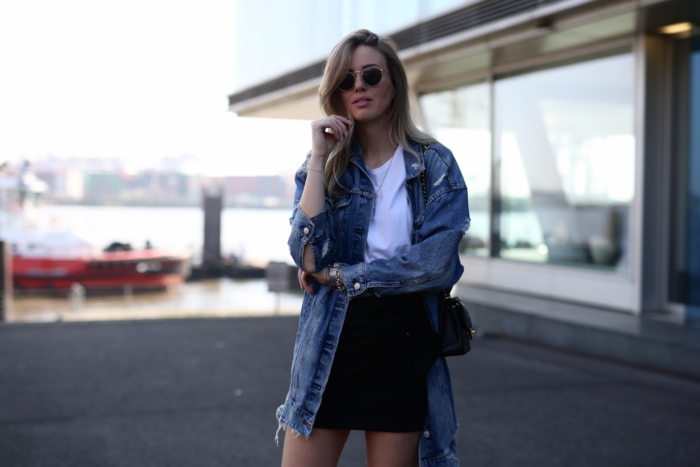 ---
"
"Denim or jeans – what is the difference? "
I love denim in all variations. Whether as a skirt, jacket, shorts or my all time favorite – blue jeans. One thing is for sure the blue classic must never be missing in our wardrobes. Denim will probably never go out of style. With a jeans piece you are always right. Timeless yet trendy, what more could you want? Especially when the temperatures get warmer, I love to wear my jeans jackets. Because it is usually the classic jeans blue, which brings a bit of color into my everyday life and welcomes spring. I have to admit that I always like to wear those popular non-gray-black-and-white colors in winter. For me, denim is always the perfect choice, slowly approaching me again. Suitable for the bright blue sky I like to wear a matching blue color.
Denim is simply a robust cotton fabric, also known as "Serge de Nîmes". Translated, this means nothing but "fabric from the city of Nimes", from which denim became abridged. The classic jeans go back to the year 1847, where they were used for the first time as a workplace for gold diggers. Levis Strauss had a few years later rimmed the jeans for the first time at the corners of the hosiery with rivets and let the idea patented. Thus the popular Levi's Jeans was born.
"Levi's bouquet … the name seems familiar to me!"
Nowadays they are available in a wide variety of designs. I personally am a big fan of classic jeans, which has long been an absolute must-have-basic in the fashion world.

---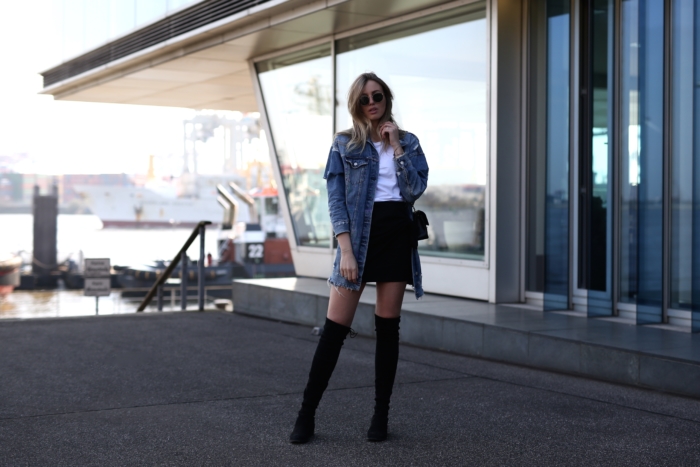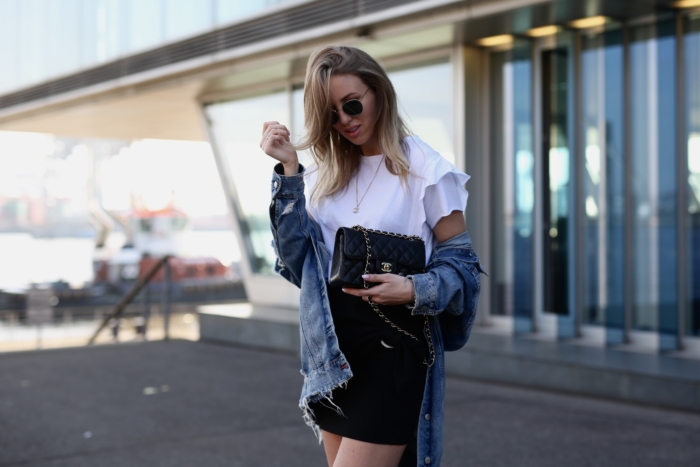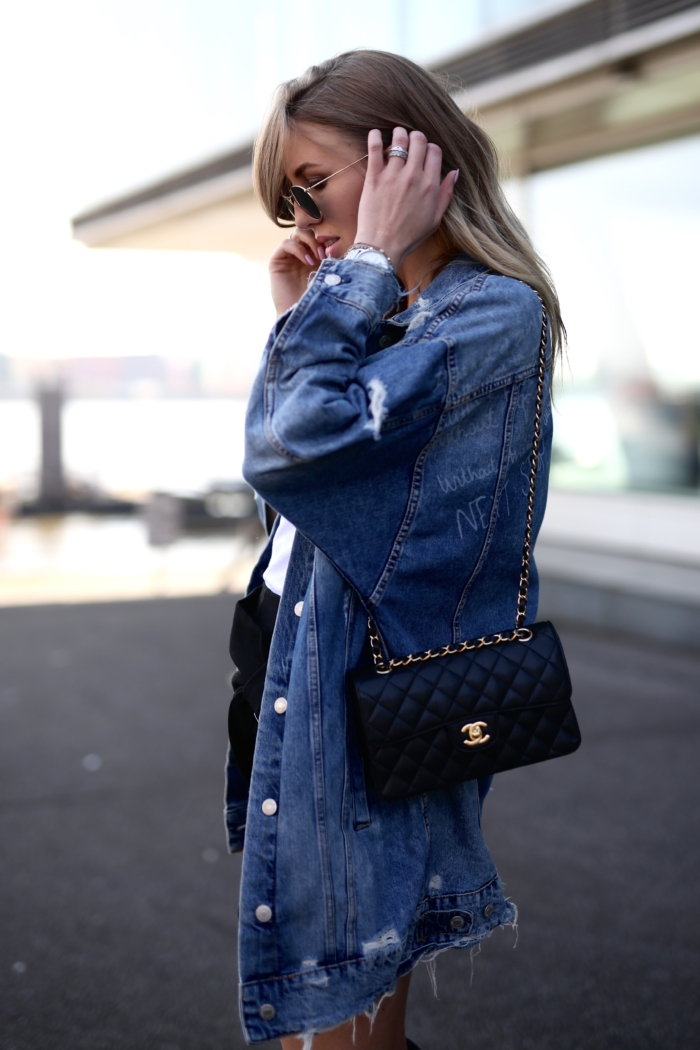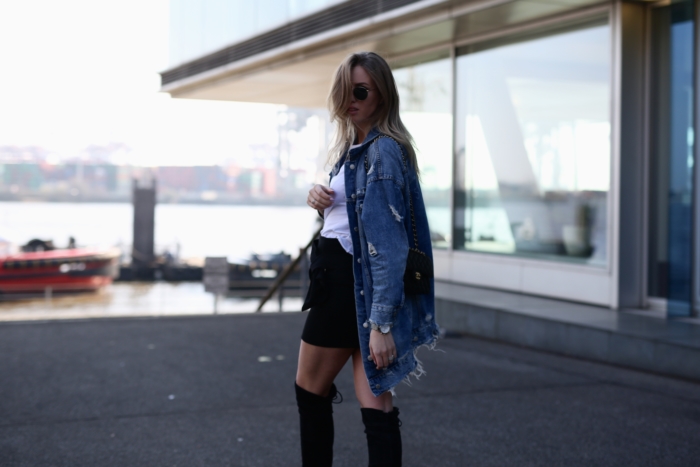 ---
My Look:
Denimjacket: Zara
Skirt: Zara
Shirt: Zara
Boots: Stuart Weitzman
Purse: Chanel
For more inspiration visit our Shop …