*Advertisement / In cooperation with kate spade new york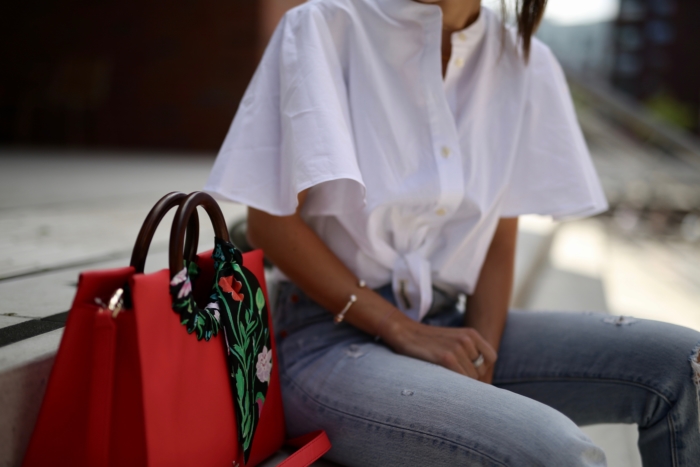 Shop my Look:

---
When I'm ready for a day full of shopping I have one thing that I really need, a tote bag. Immediately I found the perfect bag when I looked at kate spade new york's website. I didn't think twice when I took it on my first shopping tour. If you want to shop a lot you need a lot of storage space. But a big bag is not only important to stow the items you will shop, you will also need some other stuff  which you will carry around all day.
"So what's inside my bag?"
My wallet, my keys and also my phone are always the first things that I put in my purse. Without these three things I'm lost in almost every situation. But what else is still important for me? Clearly a bottle of water, because drinking shouldn't be neglected on a shopping day. Furthermore I always have my favourite lipgloss and a hand lotion inside my bag, chewing gums and a pack of tissues.
But not just the bag is important on a shopping day, it's also the right outfit. I always try to put on something that I can quickly take off again. It's easier in the changing room to try on some new looks when your outfit isn't complicated. The light blouse from kate spade new york is perfect for this occasion because it looks stylish and is also very comfy for a long shopping day. So now I'm curious about you guys…
What is important for you on a shopping trip? And what's inside your bag?

---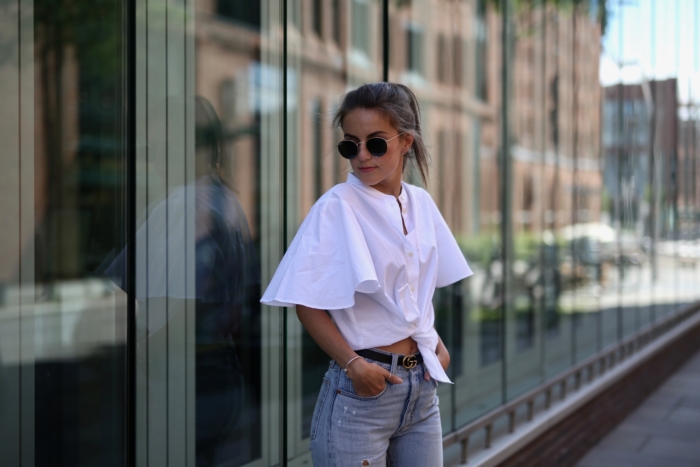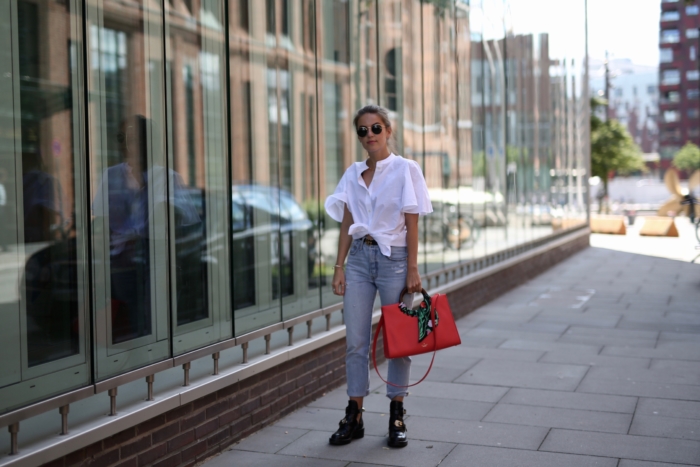 My favourite kate spade new york items: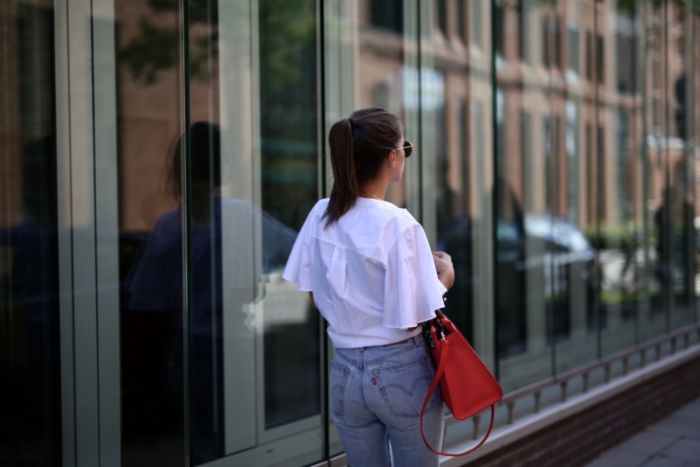 Shop my Look:
Jacket: Edited
Blouse: kate spade new york (here)
Jeans: Levi's
Bag:  kate spade new york (here)
Belt: Gucci
Shoes: Balenciaga
For more inspiration visit our Shop …