*this article contains Affiliate Links & PR Samples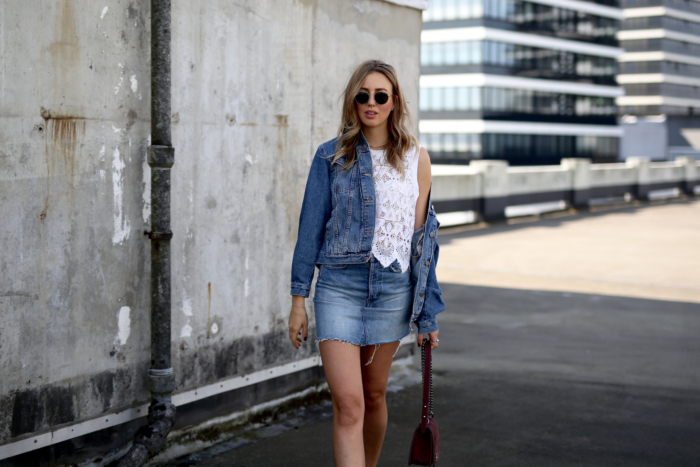 ---
Fashion Fauxpas: 3 mispurchases of my childhood
Memories from childhood are mostly memories which make you smile very easily. When I think of one or another purchases of former times, I burst out laughing. As I'm pulling my denim skirt out of my closet for today's look,  I have to think of a funny situation from an early age. I was also wearing denim skirts back then, yes .. but unfortunately these were not half as nice as they are now.
At the age of thirteen I bought a floor-length denim skirt with a long slit at the side. My inspiration was, of course, who else should it be – Britney Spears. I picked out some net tights and a fringed top to complete the look, a complete disaster if you would ask me now. At this point I must mention again, that I was thirteen …
"What does a thirteen-year-old child do with some fishnet tights?"
To be honest, I have no idea. But I was in the middle of my puberty and I felt incredibly cool in this look. Just a few days ago I talked with Sonja and Maike about purchases in our childhood and we laughed tears when we thought of the one or the other horrible clothes which we had back then. So here are my top 3 of my fashion fauxpas of my childhood.
1. Von Dutch cap in black / pink
2. Floor length denim skirt with a slit
3. Miss Sixty jeans with zipper at the bottom

---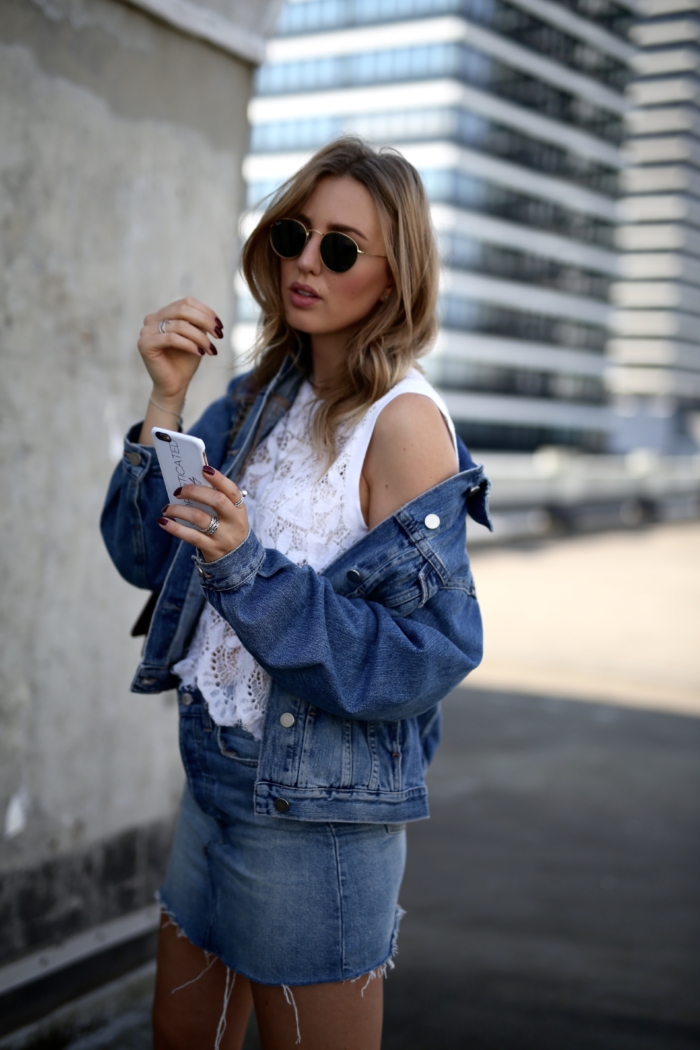 ---
My Look:
Skirt: H&M
Top: Anthropologie
Denimjacke: Asos
Purse: Chanel
Shoes: Adidas Iniki