*this article contains Affiliate Links & PR Samples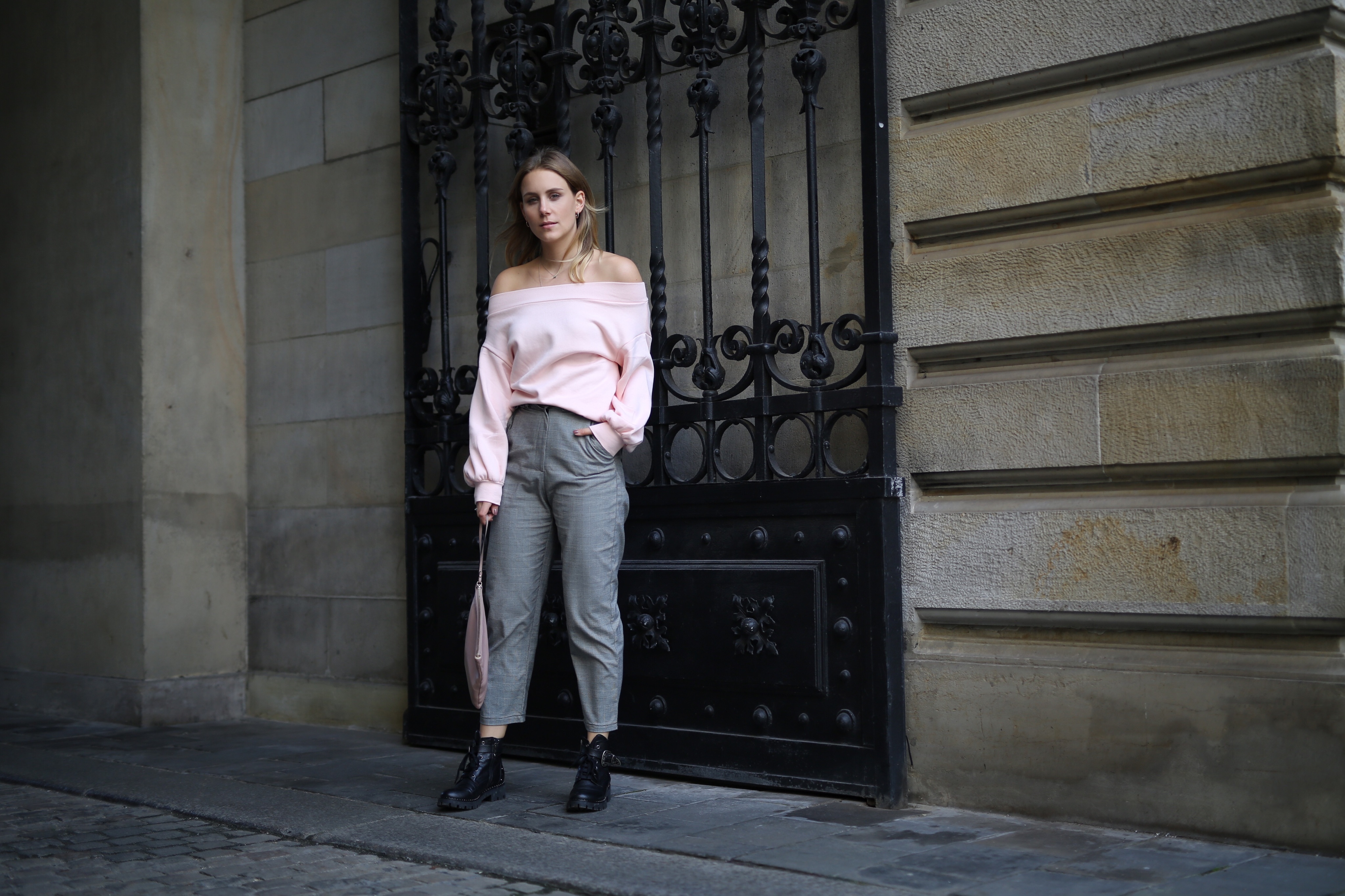 ---
Do you know that? You get up in the morning, open the wardrobe and have nothing to wear although you have many possibilities?
I don't know if it's because of the currently prevailing weather change, or if this is some kind of creative crisis. It's clear, that I was never so dissatisfied with my choice of clothes in a long time. So I believe I'm actually in a styling crisis …
That's why I've decided to listen to my mood. For the moment I like to wear jeans, sneakers and a sweater every day. My personal compromise is, that I try to style my favorite basics with beautiful jewelry and to integrate a small break of style.
The result: A cozy offshoulder sweater meets a classic pants with check pattern and rough boots.
I hope you forgive me my current preference for simple streetsyles. In addition, I would be happy to hear  about your experience with a styling crisis.

---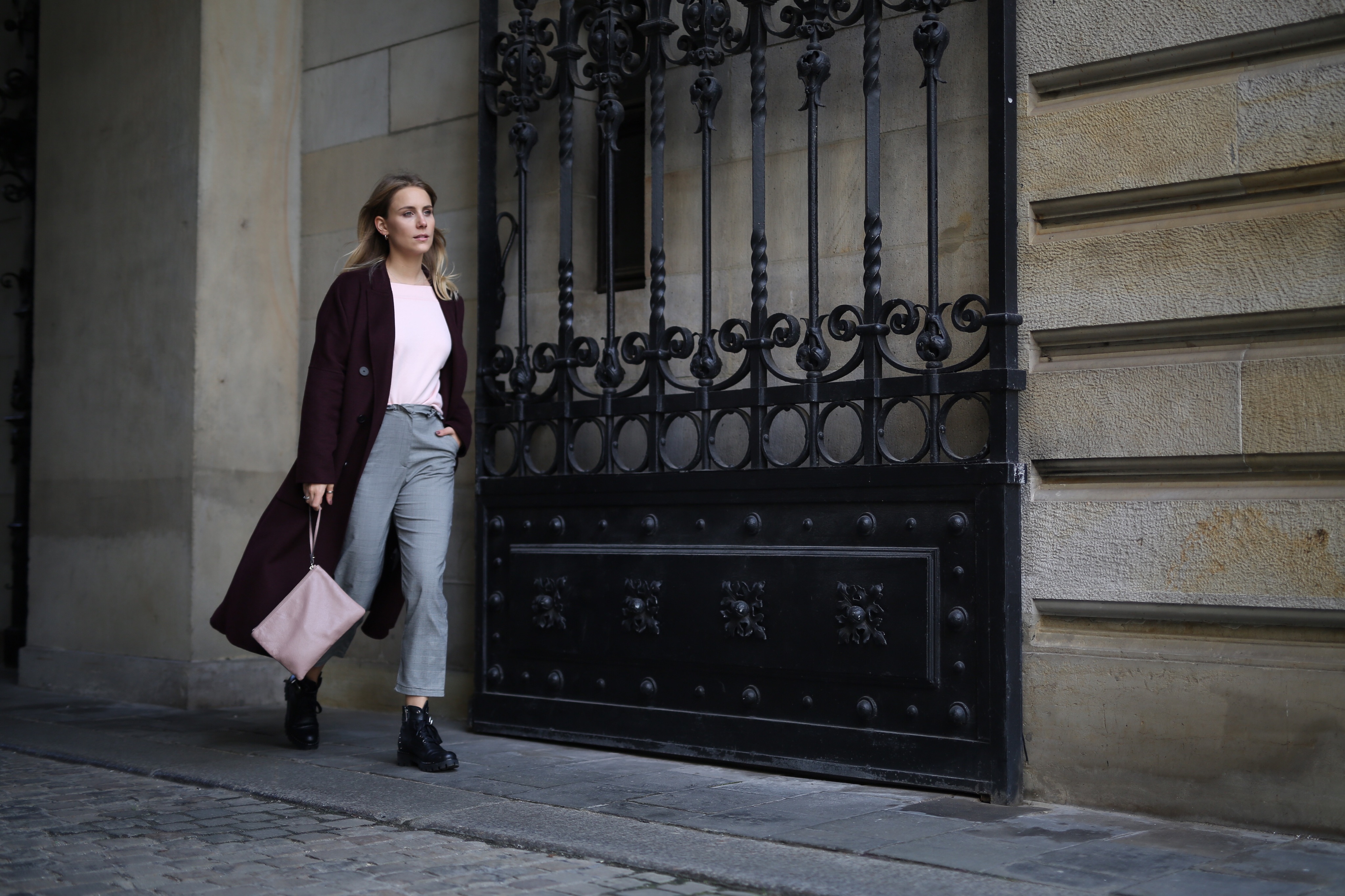 SHOP MY LOOK:
Sweater: H&M (similar here)
Pants: H&M (similar here)
Boots: Marc Cain (similar here)
Clutch: Cocchinelle (here)
Coat: zara (similar here)
Earrings: Pandora (here)
Rings: Pandora (here)
Bracelet: Pandora (here)
For more inspiration visit our Shop …