*this article contains Affiliate Links & PR Samples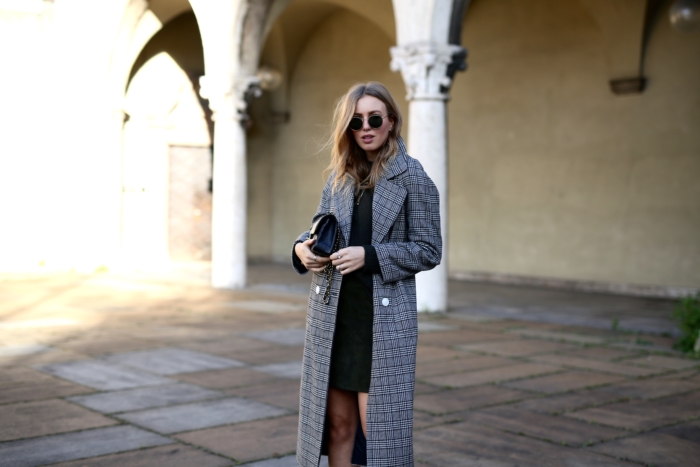 ---
"If you can not get past a trend this fall, then it's definitely the check trend!"
Everywhere you look you can see the checked Scottish pattern. Whether it is a blazer, a skirt, some pants or a coat – the grey check pattern is celebrating its grand entrance this year. And how else could it be, the three of us are also totally affected by the beautiful fall trend. The check pattern looks classic yet casual and cool at the same time and it offers the perfect companion for every occasion. Especially in form of a coat you don't have to worry about the rest of the outfit, because the look is directly dominated by the eye-catching pattern.
"Well, I guess Check the new Black"
I love looks like this one! Simple but still kind of a cool everyday look. So for me it was clear that I had to bring my new coat on my Munich pressday trip. For the rest of the look, I chose rather unobtrusive colors, such as a khaki-green for my skirt and my sweater.
Sometimes it's that easy, you only need one eye-catching piece that can turn every oh-so-simple outfit into an exciting look in no time.
[Kira]
---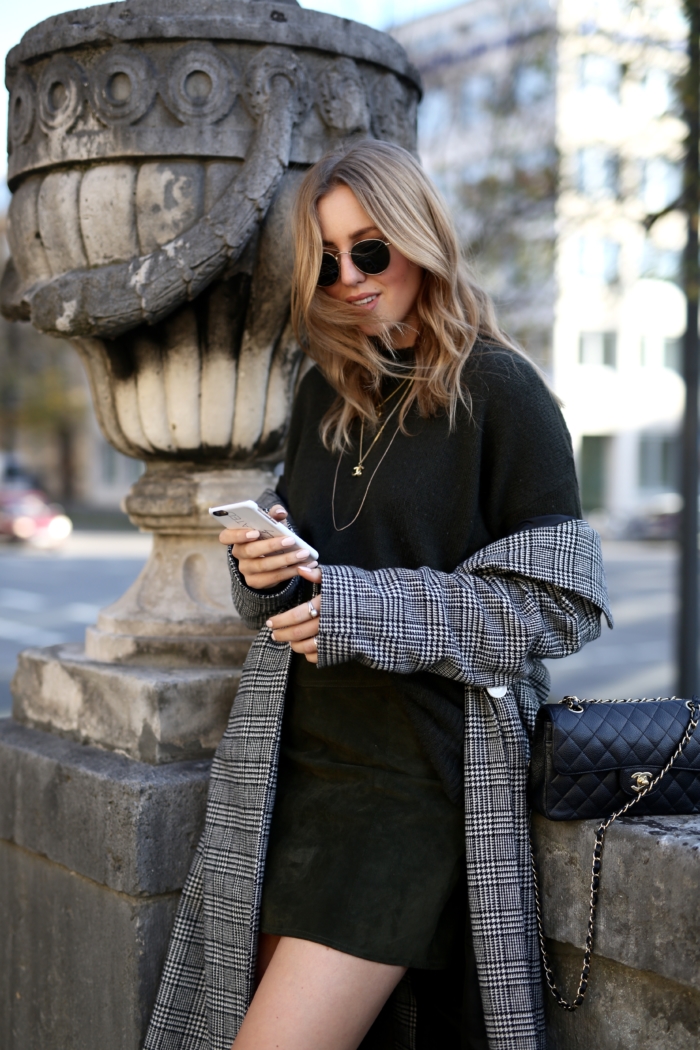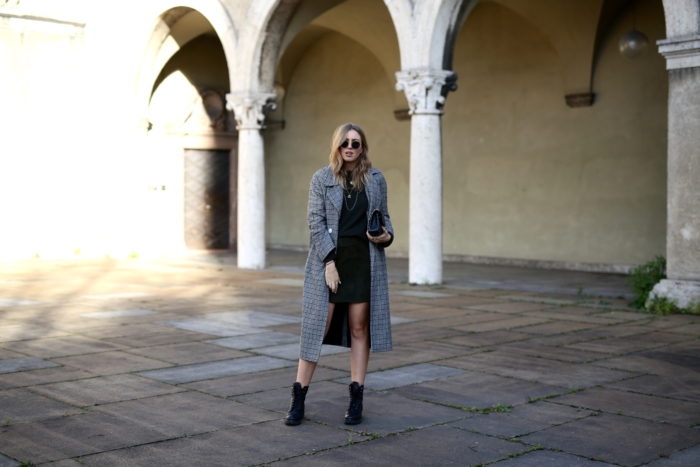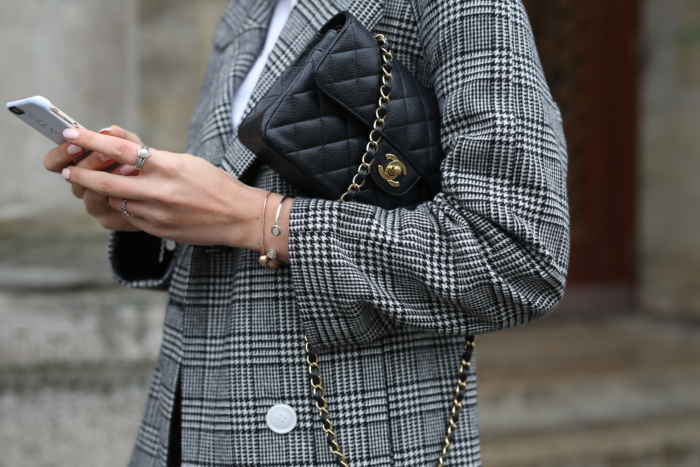 ---
My Look:
Coat: Edited
Pullover: Weekday
Skirt: Zara
Boots: Marc Cain
Purse: Chanel
For more inspiration visit our Shop …