*Advertisement/ This post contains PR Sample & Affiliate Links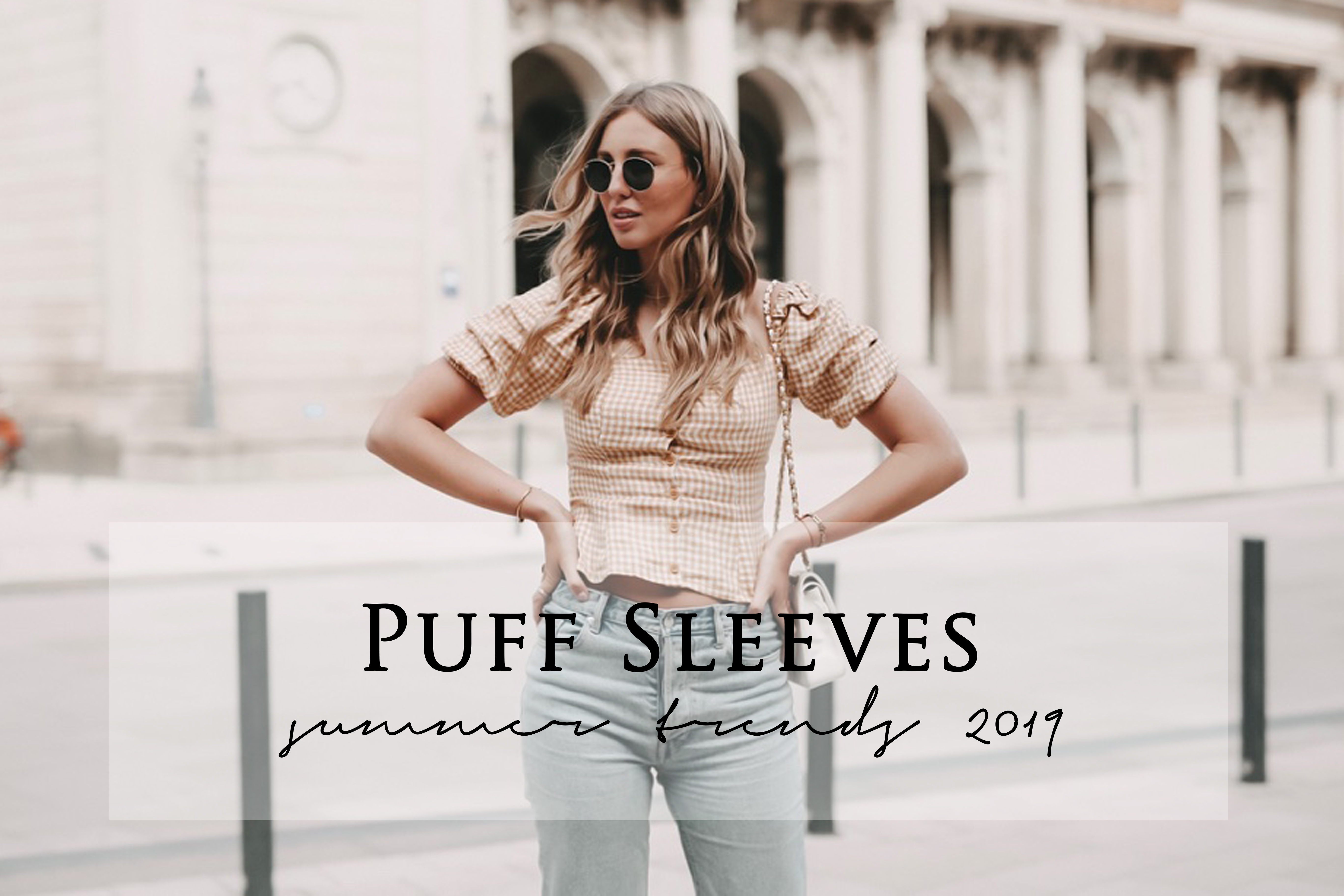 ---
"The Puff Sleeve Trend is Back!"
Almost two years ago it was commonly known that less is more. The shoulders were revealed and skin was shown. There was no going around the off-shoulder trend, it was a true must have. But this summer everything looks completely different. Trends are fast moving and develop fast.
Because in spring 2019 it will go from one extreme to the next. The puff sleeves are back. We remember shoulder pads and lush sleeves from the 90s only too well. The so-called milkmaid trend is feminine and flatters the figure. Because the cute dresses and blouses not only accentuate our feminine merits but also flatter our figure and create a slim waist.
I have decided on a sweet blouse in the yellow-white Gingham pattern. In combination with casual blue jeans and a matching trench, the sweet top is transformed directly into the eye-catcher of a cool street style look.
I am directly addicted to the puff sleeves trend and I will certainly buy some more of these trend pieces.
"What do you think? Yay or Nay?"

---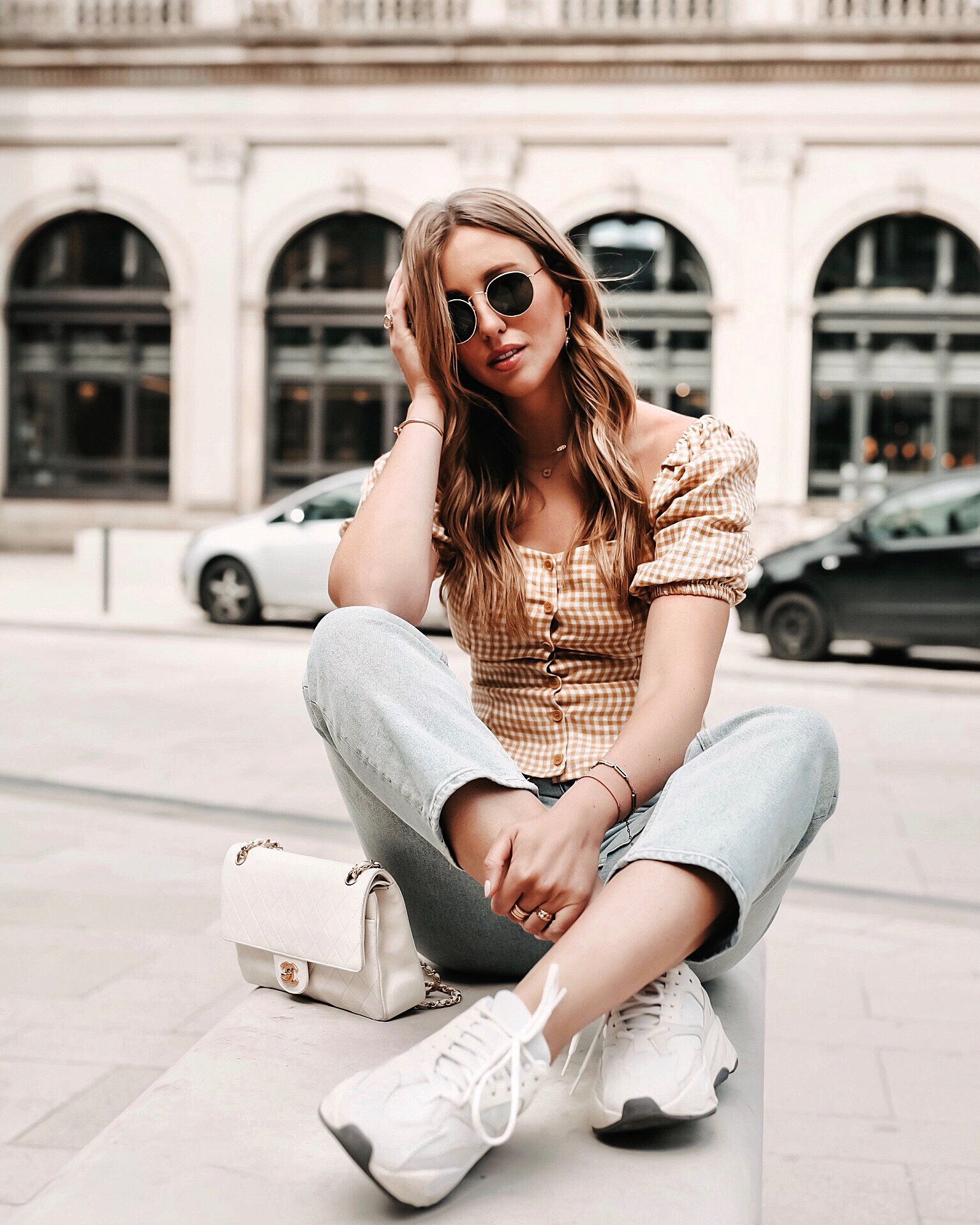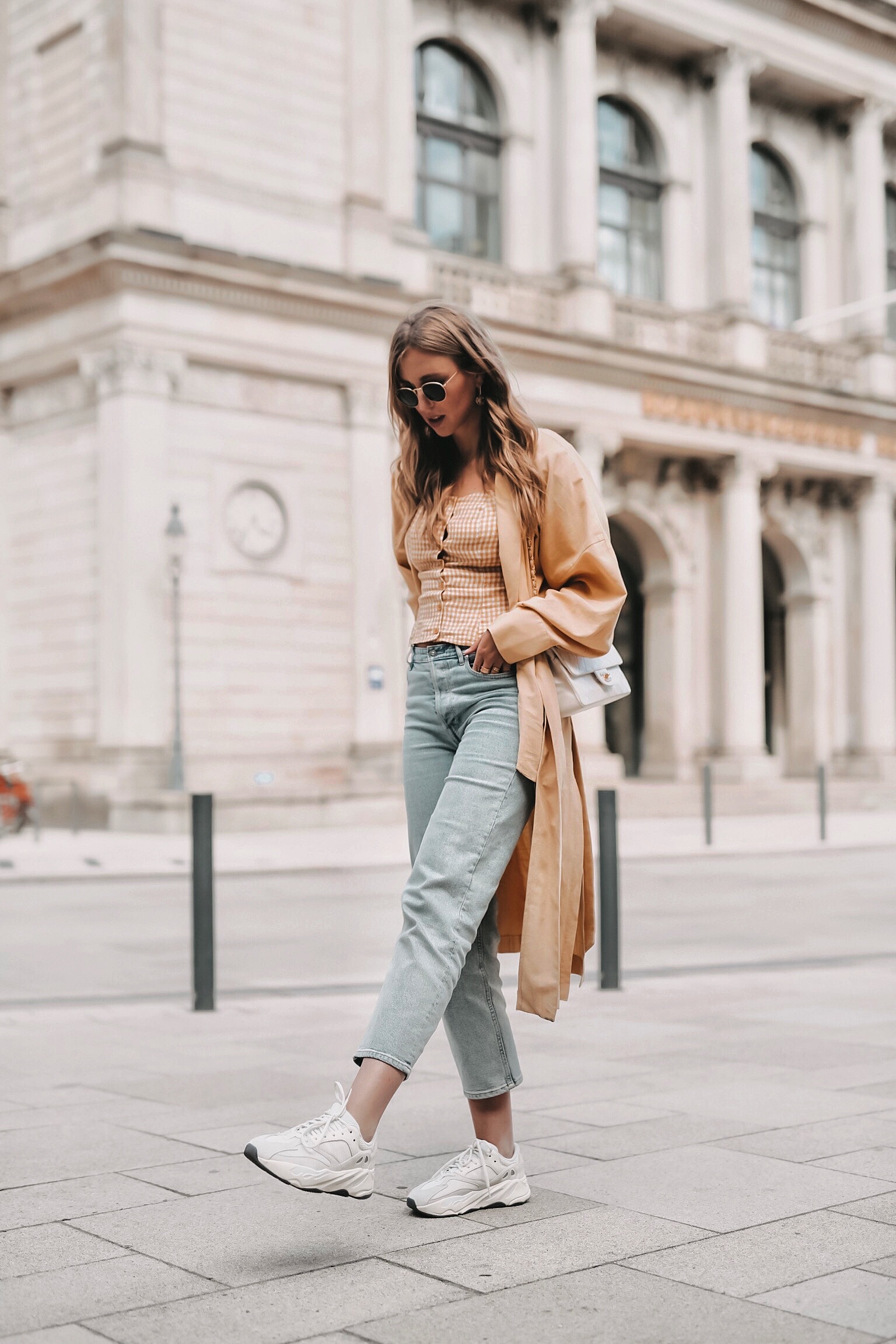 ---
Shop my Look:
Top: &otherstories
Jeans: H&M
Bag: Chanel
Sneaker: Adidas Yeezy
For more inspiration visit our Shop …