*this article contains Affiliate Links & PR Samples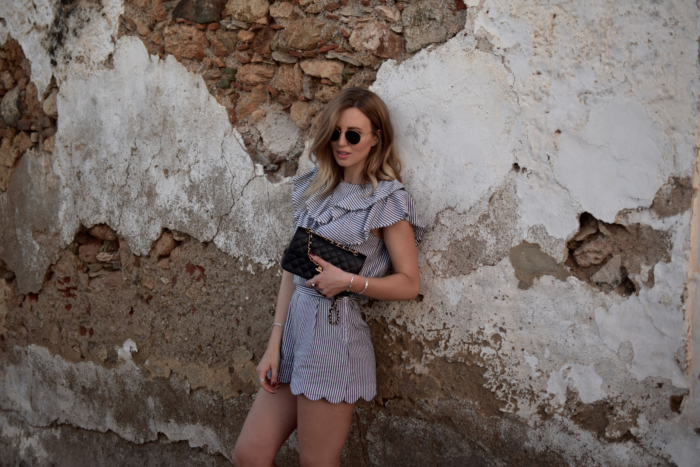 ---
"When a simple shorts turns into a cute lil' two piece"
There are coincidences – even in fashion I often experience little surprises. This is how I felt just before my departure to Spain. Once again I stopped by at the nearest H&M store to buy me a new bikini. How else should it be different, besides the swimwear department I've looked around a bit further. My eyes immediately fell for a sweet pair of shorts with a striped pattern. Just perfect for my upcoming summer vacay. Without even thinking about it I bought the shorts right away.
As soon as I was back home, I started packing my suitcases. Always in a good mood, while packing and I couldn't be more excited to travel to the sun. When I wanted to pull an old blouse from Zara out of the closet, I realized with full astonishment, that the blouse was made of the exact same fabric as my new shorts. So the new shorts were turned directly into a stylish two piece. A funny coincidence that I couldn't even realize when I first bought these shorts. I was absolutely happy, as the shorts turned out to be a small combination talent. Directly I thought of not only one but several looks to combine these shorts with.
Of course this was also the first look I had to wear on our first night in Spain. Et voilà here you can see the result.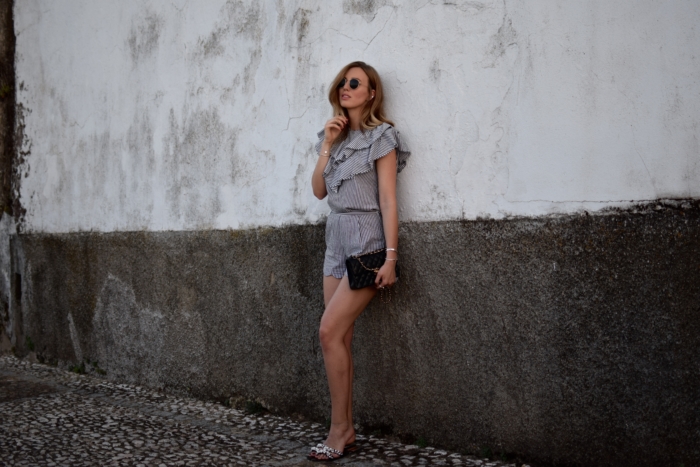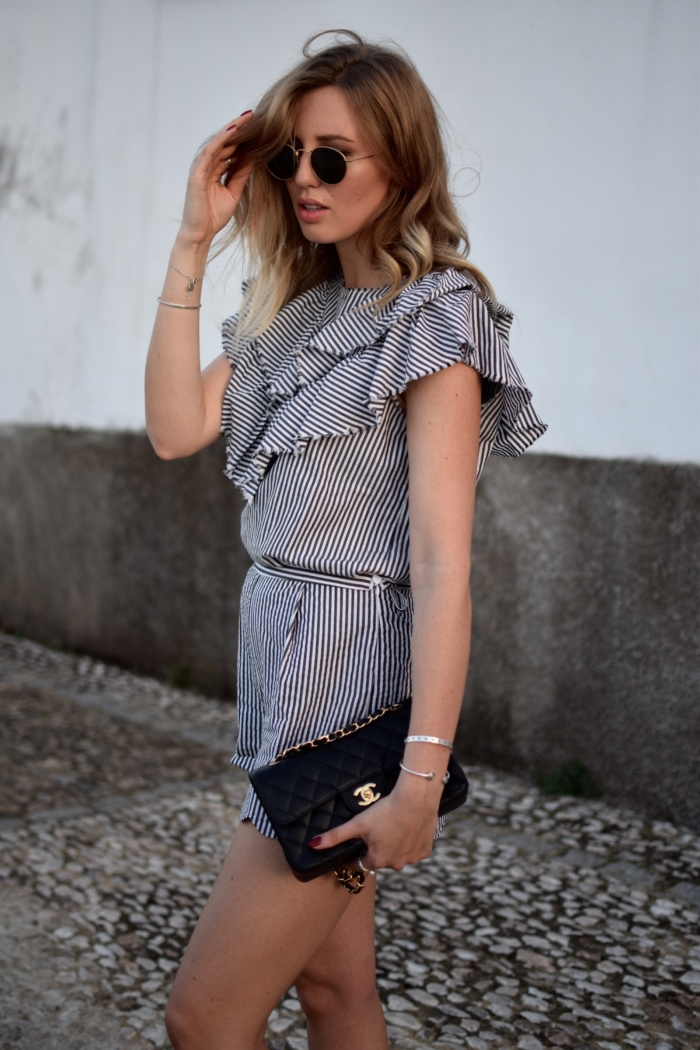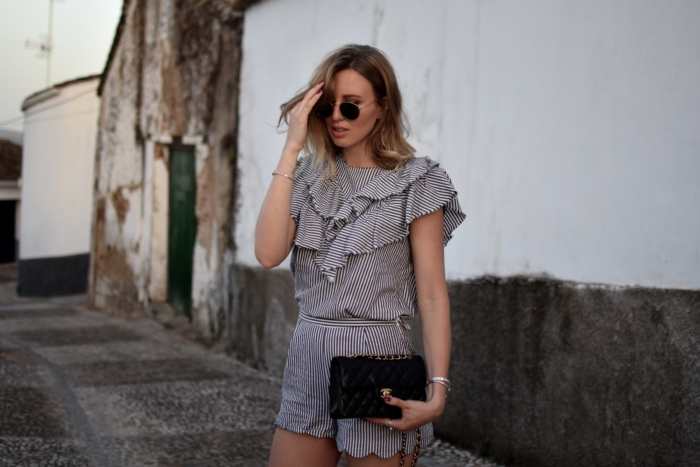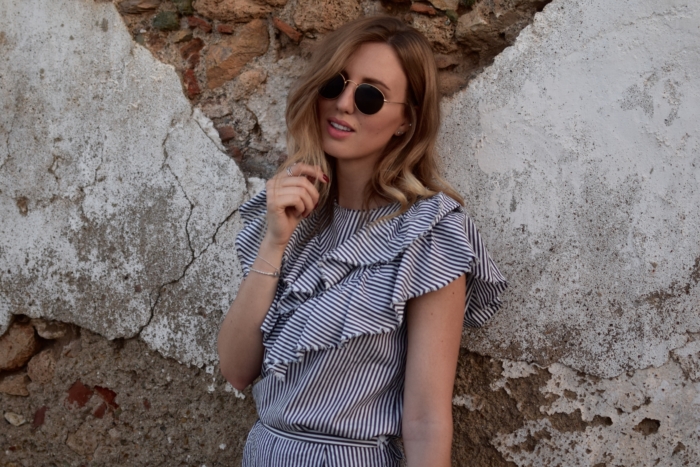 ---
My Look:
Blouse: Zara
Shorts: H&M
Sandals: Zara
Purse: Chanel
For more inspiration visit our Shop …