*Advertisement/ this article contains PR-samples & affiliate links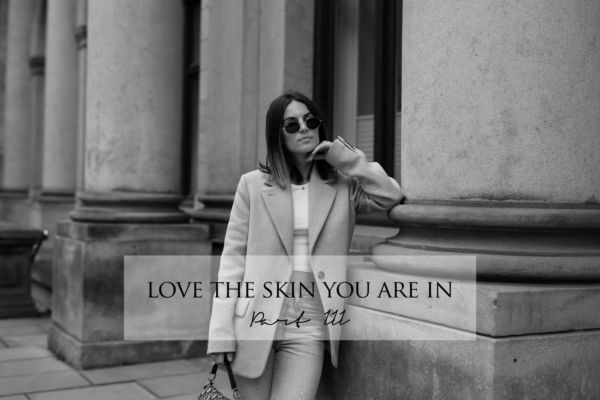 ---
It's been a while since I wrote the last article about my skin. I'd like to keep you up to date, so here it goes.
My blood values were examined meanwhile a second time with the alternative practitioner and one could clearly recognize that my Vitamin-depot fill up slowly again. Furthermore, I had a zinc and iron deficiency which is also slowly returning to normal. One of the probably biggest causes for my acne is however the intestine, the medicines which I took for this did not really strike unfortunately. Therefore my intestinal values were still bad. My alternative practitioner has now changed my medication once again and given me a new preparation for the intestine.
Here are the medications I am currently taking:
Mornings:
Vitamin D
Vitamin B
Pro Mucosa
Evenings:
Zink
every third evening an iron supplement
Pro Mucosa
This should not be used as a guideline for you, because it is important that the doctor or alternative practitioner adapts the medication to your blood values. This means that I only wanted to list my medications once as a guide. Do you have the same problems as me? Then ask a doctor again if you have intolerances or a vitamin deficiency.
We're still trying to get to the bottom of the intestinal problem, because we haven't found the right solution for the current problem yet.
However, I myself have noticed that my skin reacts very stress-related. This doesn't even have to be temporary stress or a phase in which I work a lot. I think I react much more to psychological stress. Stress which I make myself much too often because of small things. So it is rather the everyday things that make me over-stress. I ponder and always worry a lot about my boyfriend, friends and my family. A stress factor, which I can only switch off with difficulty, but I work on it. Actually, this shouldn't cause any stress at all, because everyone is healthy and doing well. But for me this is easier said than done.
I am more than satisfied with my skin at the moment. When I look at pictures from a year ago, I see a difference like day and night. At the moment I still go to the cleansing once a month and have the feeling that this helps me among other things.

---
SHOP MY LOOK: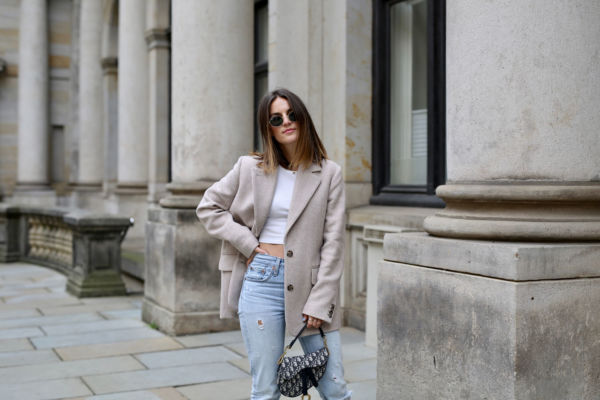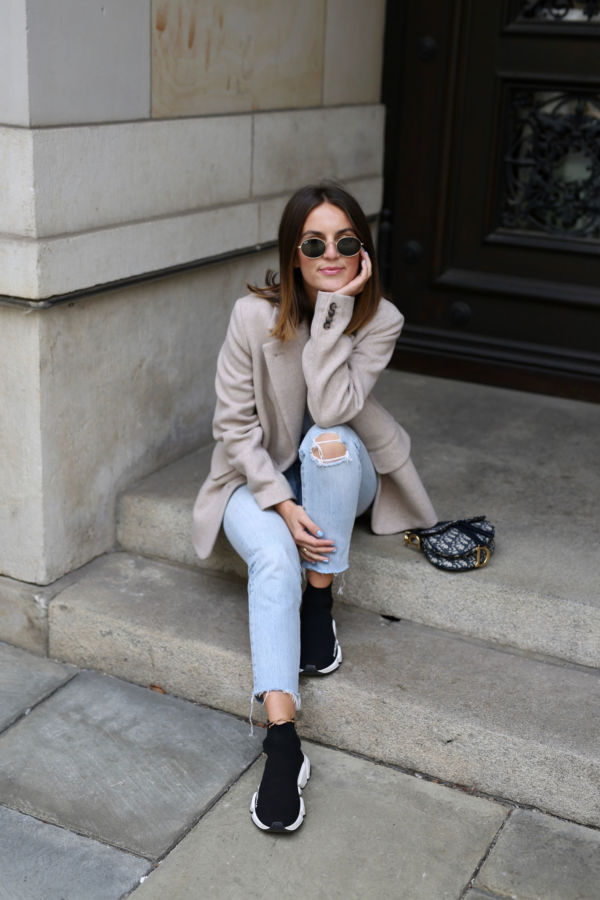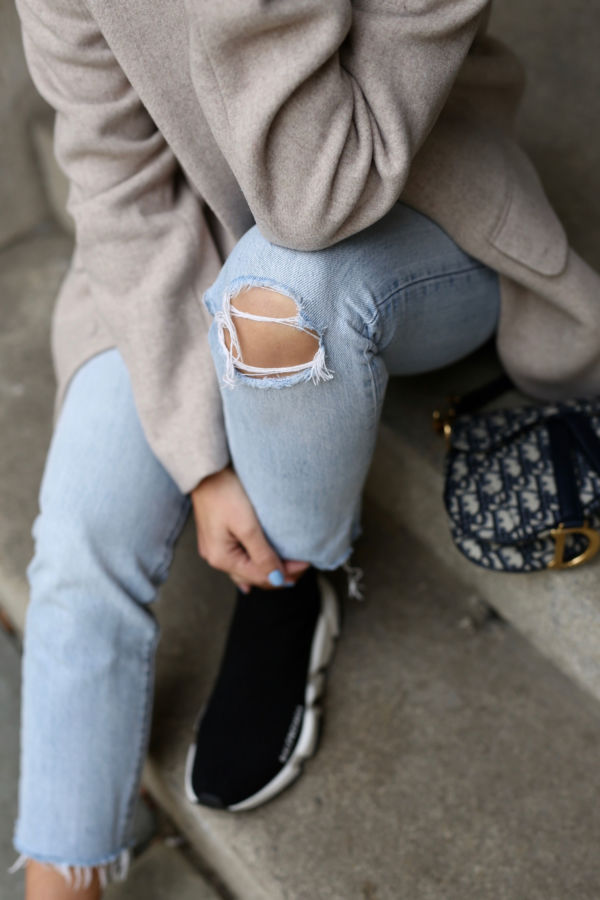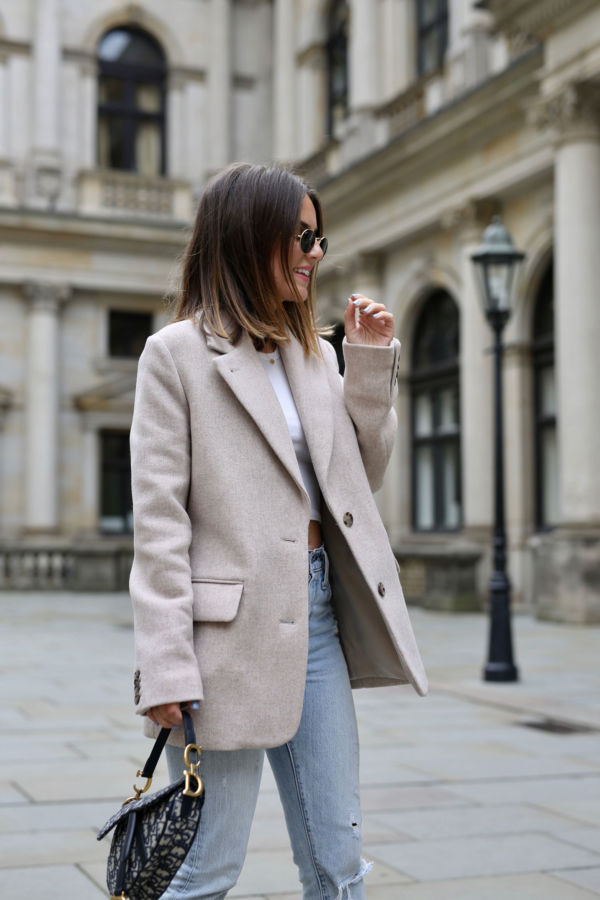 Here you can find Part I and Part II of my LOVE THE SKIN YOU ARE IN Series.
I WAS WEARING:
Blazer : &other Stories (here)
Top: H&M (here)
Jeans: Levi's (here)
Bag: Dior (similar here)
Shades: Ray Ban (here)
Shoes Balenciaga (here)
For more inspiration visit our Shop …