*Advertisement /this article contains PR-Samples & affiliate links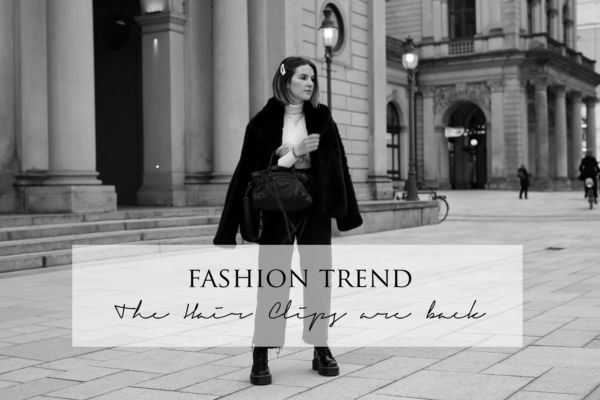 ---
You won´t believe it, but the hair clips of the 90´s are everywhere. I remember when my mom created cute hairstyles with colorful hair clips and funny hair ties. Suddenly, this trend is back, but now, not only little girls wear these cute clips but all women. No matter if hair ribbon, with pearls decorated hair clips or hair band made of velvet. The designers are all over this trend and there are not only hair clips from H&M but also beautiful designs of Chanel, Gucci or Max Mara. Whoever likes it more extravagant should check out these brands.
"The cute hair clips have their revival and do not look like school girl style."
A simple everyday look can be easily transformed with a hair clip into an eye-catching outfit. I know it's not everybody's preference but for all the people who like it, it is a nice alteration to try out a new hairstyle. I cannot style my short hair in to many ways and therefore I am so happy for every small and simple variation. Just make sure your outfit isn't too cute otherwise a mid 20-year-old women looks like a school girl. Therefore, its best styled with chunky knit and cool boots or cropped tops combined with jeans.

---
I WAS WEARING: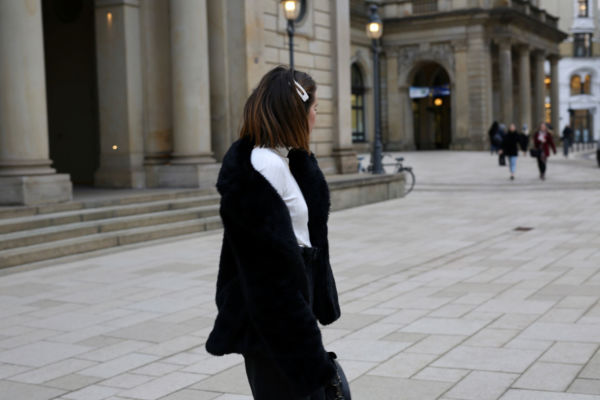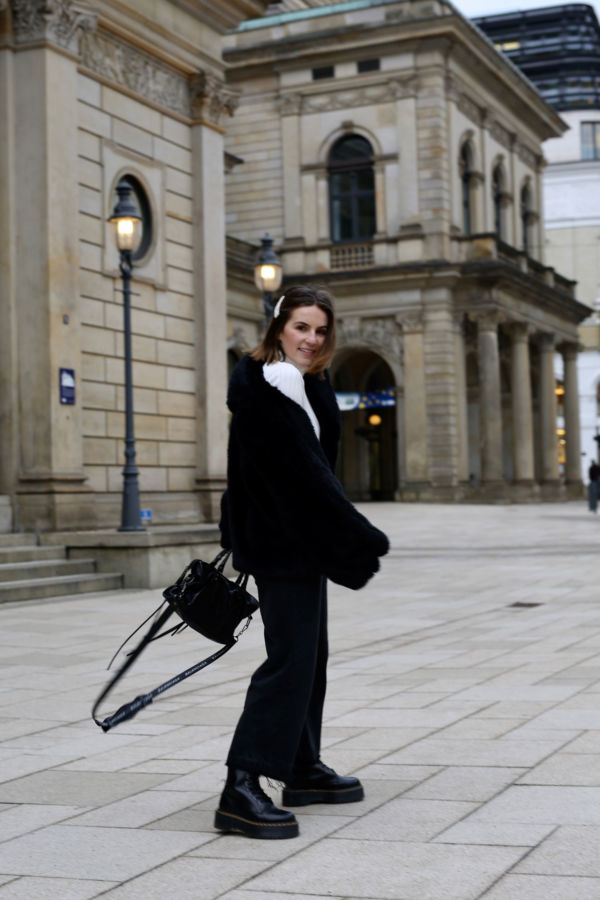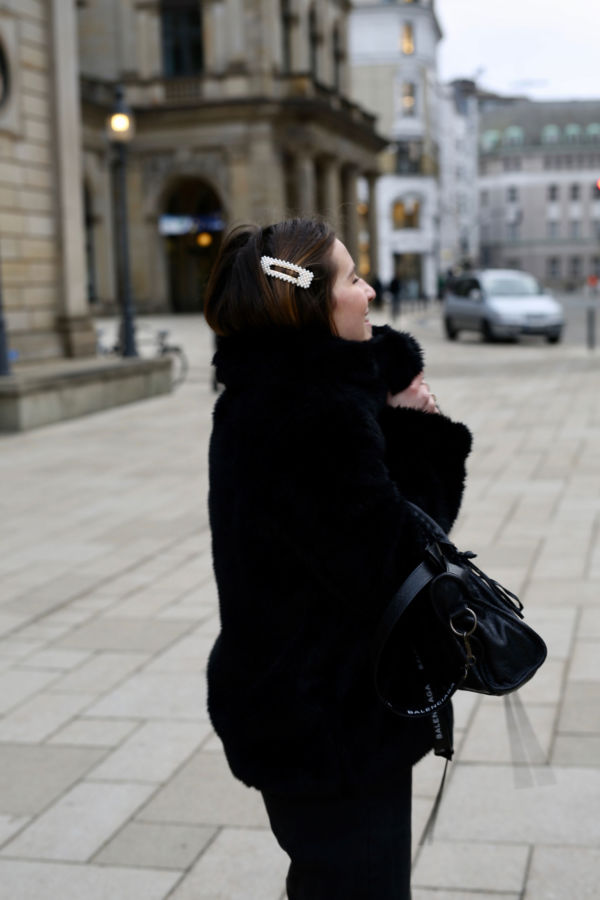 SHOP MY LOOK:
Coat: &other Stories (here)
Turtleneck: Zara (similar here)
Pants: Reserved (similar here)
Hair clip: Gossip+ (similar here)
Shoes: Dr. Martens (here)
Bag: Baleciaga (here)
For more inspiration visit our Shop …