*Advertisement, Affiliate Links & PR-Samples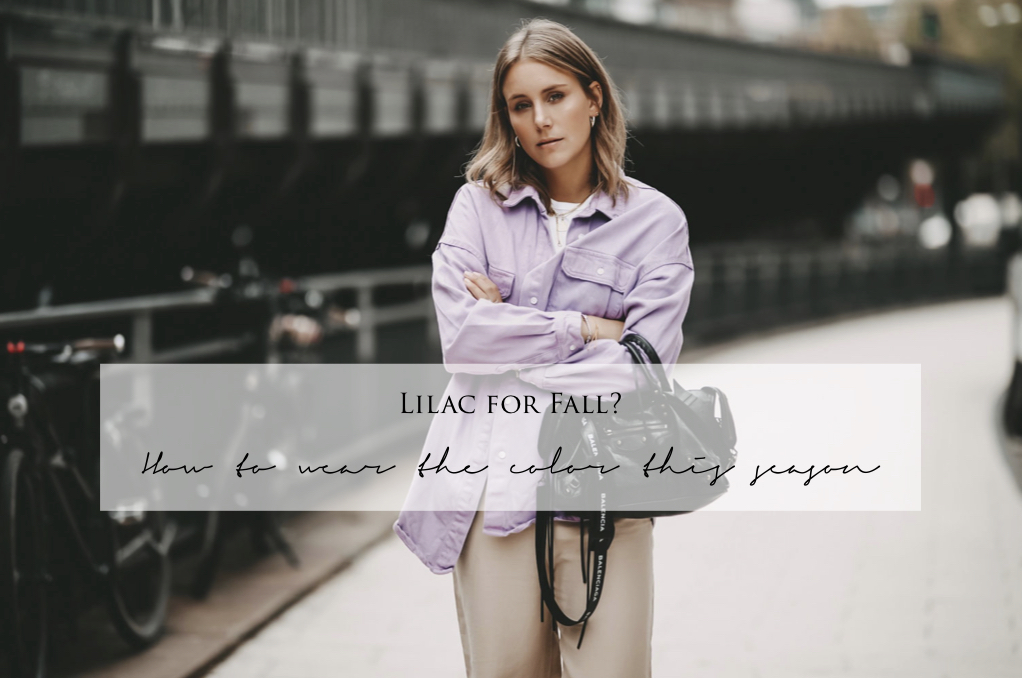 ---
I'm in a mood for lilac and that has a reason. Purple is the color where blue meets red and you also say male meets female, water meets fire, heaven meets earth and spirit meets body. The color unites opposites to an ensemble. Although purple may seem full of suspense, restless and contradictory it is somehow harmonious.
Not too long ago I discovered lilac for me and somehow I've been stuck to this color since summer. It's still rarely seen and therefore always an eye-catcher. In addition the combination color of blue and red harmonizes well with colors like beige, camel or brown. Anyone who knows me knows that these earth tones are one of my favorite colors in my wardrobe and that I really like to combine these natural tones with a color accent.
Sometimes it's worth it to grab some color as it enhances simple outfits, cheers you up and lets us fight against the grey during rainy autumn days.




---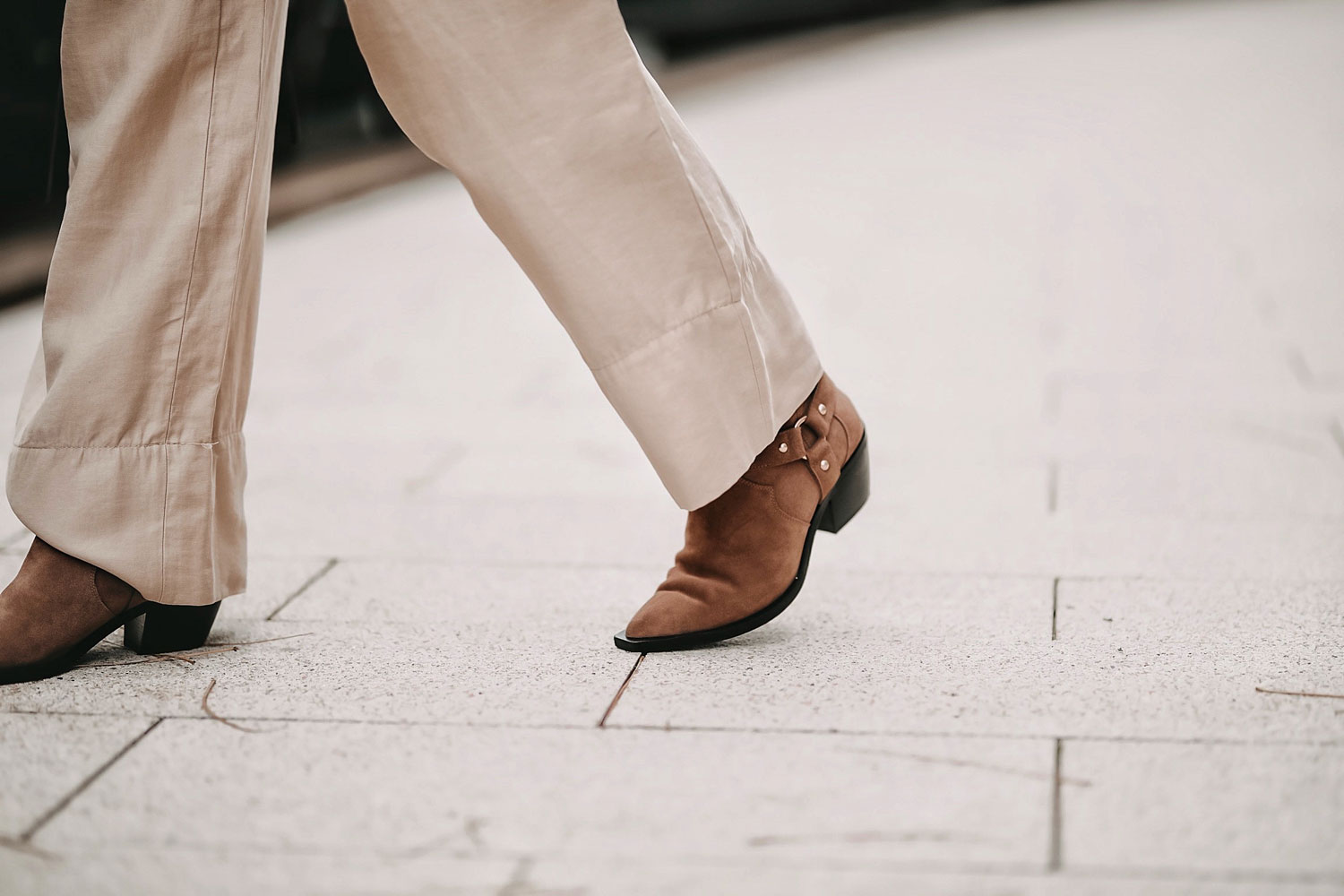 *Photocredit: Jeremy Möller
SHOP MY LOOK:
Blouse: Pull & Bear (similar here)
Top: Ivy & Oak (here)
Pants: & Other Stories (here)
Boots: Shoppisticated Collection
Bag: Balenciaga (here)
For more inspiration visit our Shop …