*this article contains Affiliate Links & PR Samples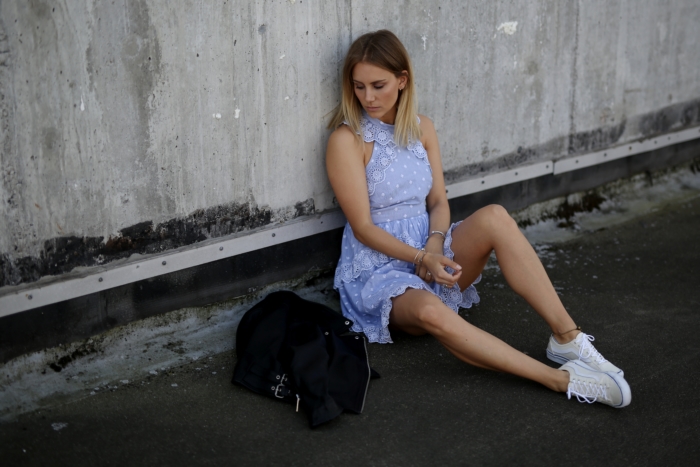 ---
Without frills and flounces this summer will be nothing! With playful dresses you can travel back time into your childhood and reveal your inner girl again. While browsing through the magazines you discover blouses, dresses and skirts with romantic details everywhere. Whether the frills are attached to the neck, hem or the sleeves, plays an incidental role.
"Early on, I chose my dresses according to special criteria: the further the skirt could swing while turning around, the sooner it became my favorite. But also ruffles, flounces and lace belong to my beloved details ever since."
A few years later I always wear playful clothes with a certain break of style. This is easy with casual sneakers, an oversized leather or jeans jacket. At the same time, I decrease the attention of my make up and hair styling. According to the motto – less is more!
How do you like the unusual girlish look and which summer dresses are you totally in love with?

---
R U F F L E  D R E S S E S

---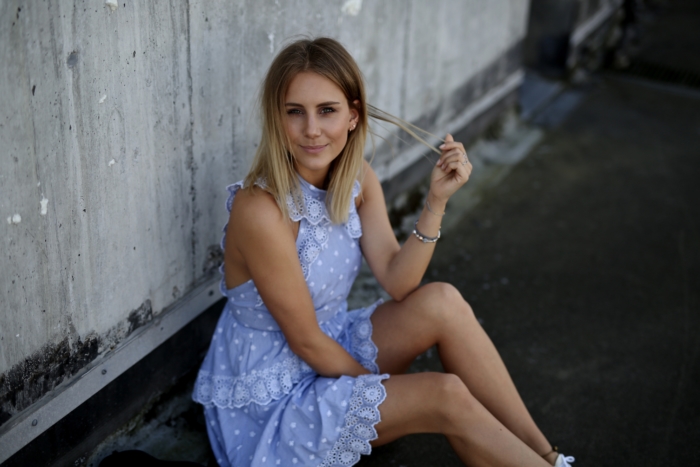 ---
F L O W E R P R I N T – D R E S S E S

---
---
L A C E   D R E S S E S

---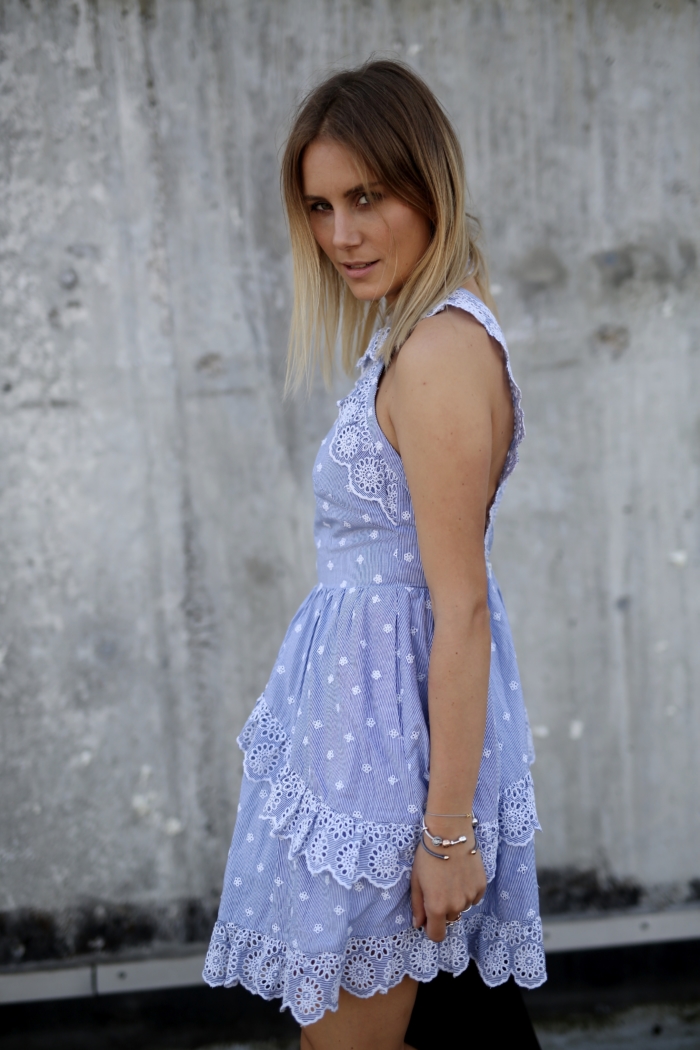 ---
O F F  S H O U L D E R   D R E S S E S

---
---
E M B R O I D E R E D  D R E S S E S

---
SHOP MY LOOK:
Dress: H&M Trend (similar here)
Sneaker: Vans ( here)
Jacket: Reiss (similar here)
Jewelry: Pandora  (here) & (here)
For more inspiration visit our Shop …