*this article contains Affiliate Links & PR Samples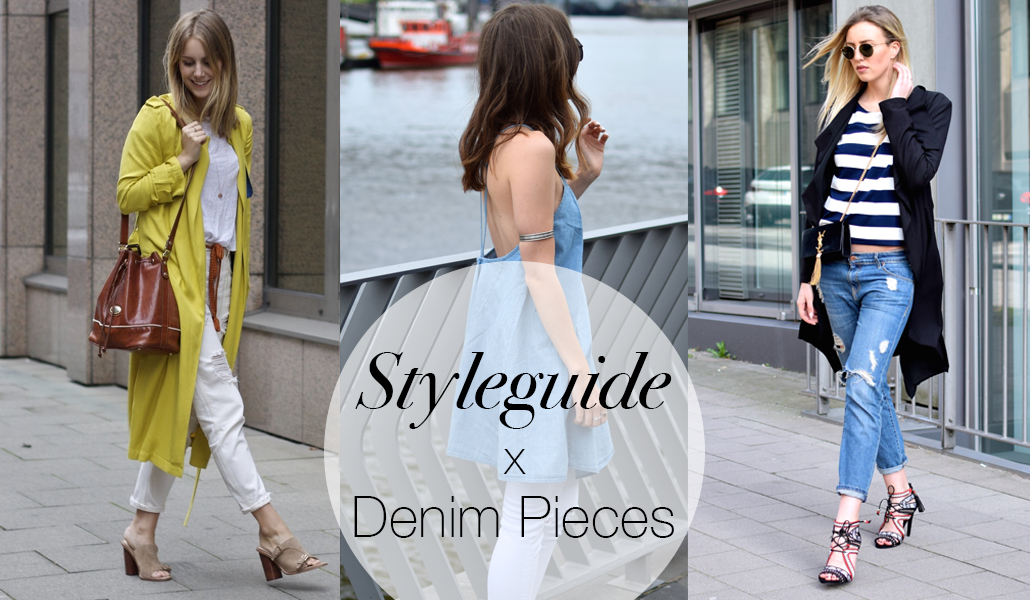 ---
Ok as you all maybe already noticed, I'm in love with jeans. Whether it is a jumpsuit, a boyfriend jeans or jeans shorts. Without jeans I would absolutely not come through the summer this year. Therefore, I made a litte jeans guide for you. With all of my favorite jeans pieces right now.
---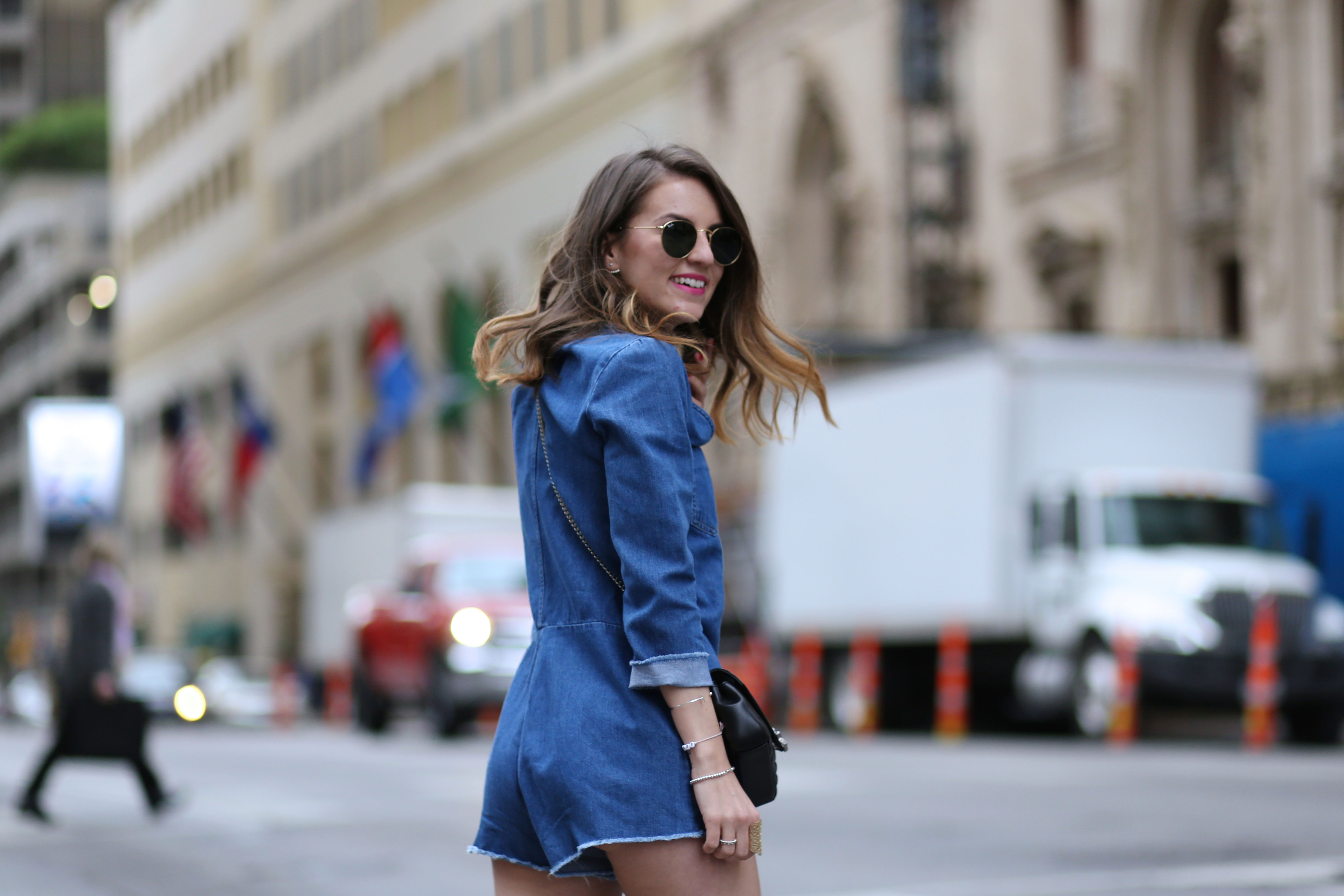 The jeans jumpsiut
Let's start with the jeans Jumpsiut. I love overalls, they are super easy to combine and you immediately have a whole look without thinking so much about what to wear.  If the Jumpsiut than is also made of jeans, my heart just melts away.


---
The jeans shorts
Summer without jeans shorts, no way. I love to wear it quite simply with a white shirt and nice sandals. Like Maike showed it in this picture. I have to confess that I lived in shorts during our road trip through the US. They are just so comfortable.


---

The boyfriend jeans
Who don't love this kind of jeans? Somehow the comfy boyfriend jeans always act so casual and also you are super well dressed with them. For me It was not so easy to finde some perfect boyfriend jeans, because I'm short and noz every jeans looked good on me. So I always loved how Maike and Kira wore the super casual jeans. Well last year I Finally found the perfect one for me and I'm super happy, because even small women can wear this type of jeans. You just have to find the right length and washing and then even smaller women look great in boyfreund jeans .


---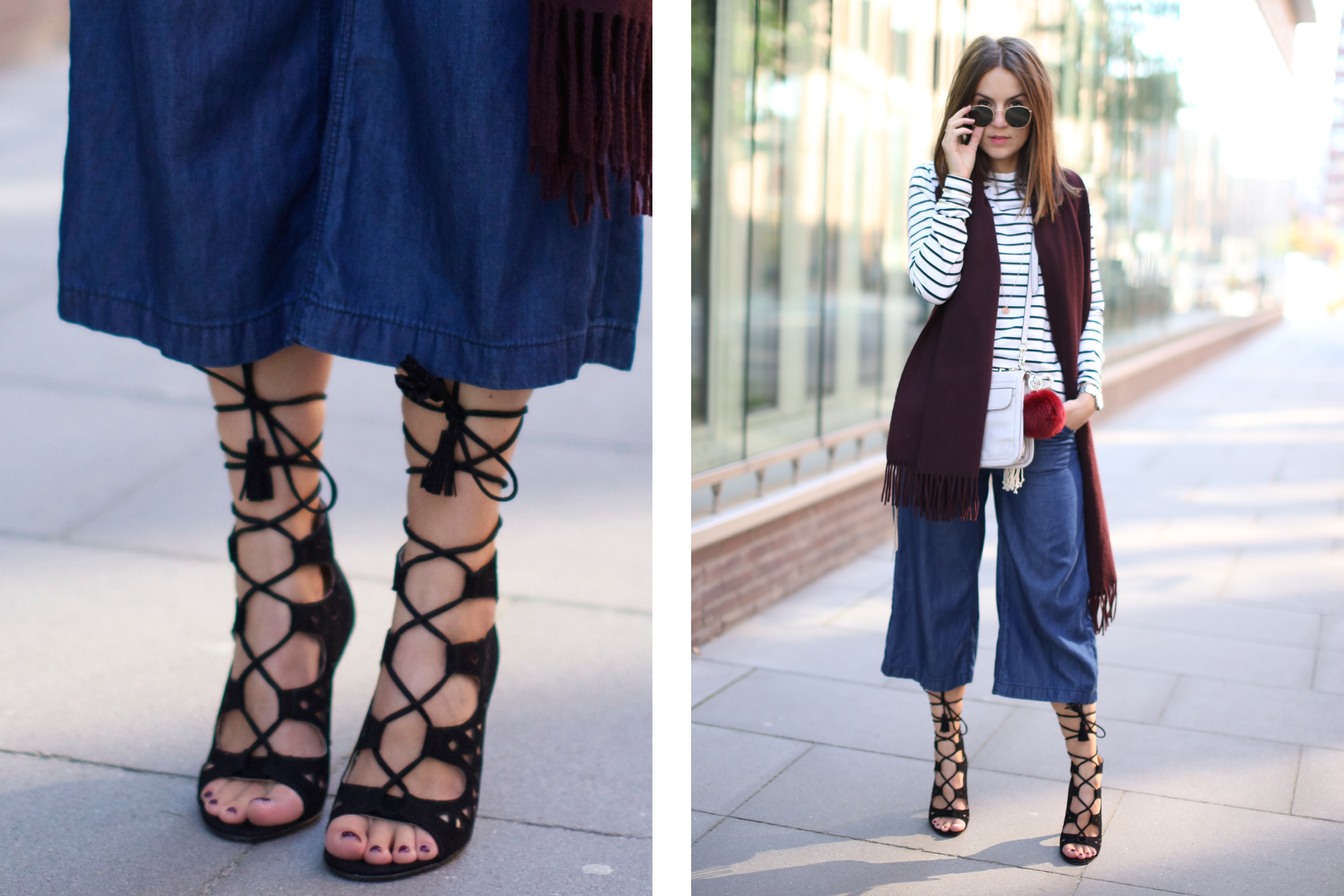 The jeans culotte
Oh yes the cuoltte, one of my favorite jeans pieces in my closet. I love culottes because they actually always look good in summer. Whether to sneakers, sandals or high heels. These pants are truly a real combination talent.


---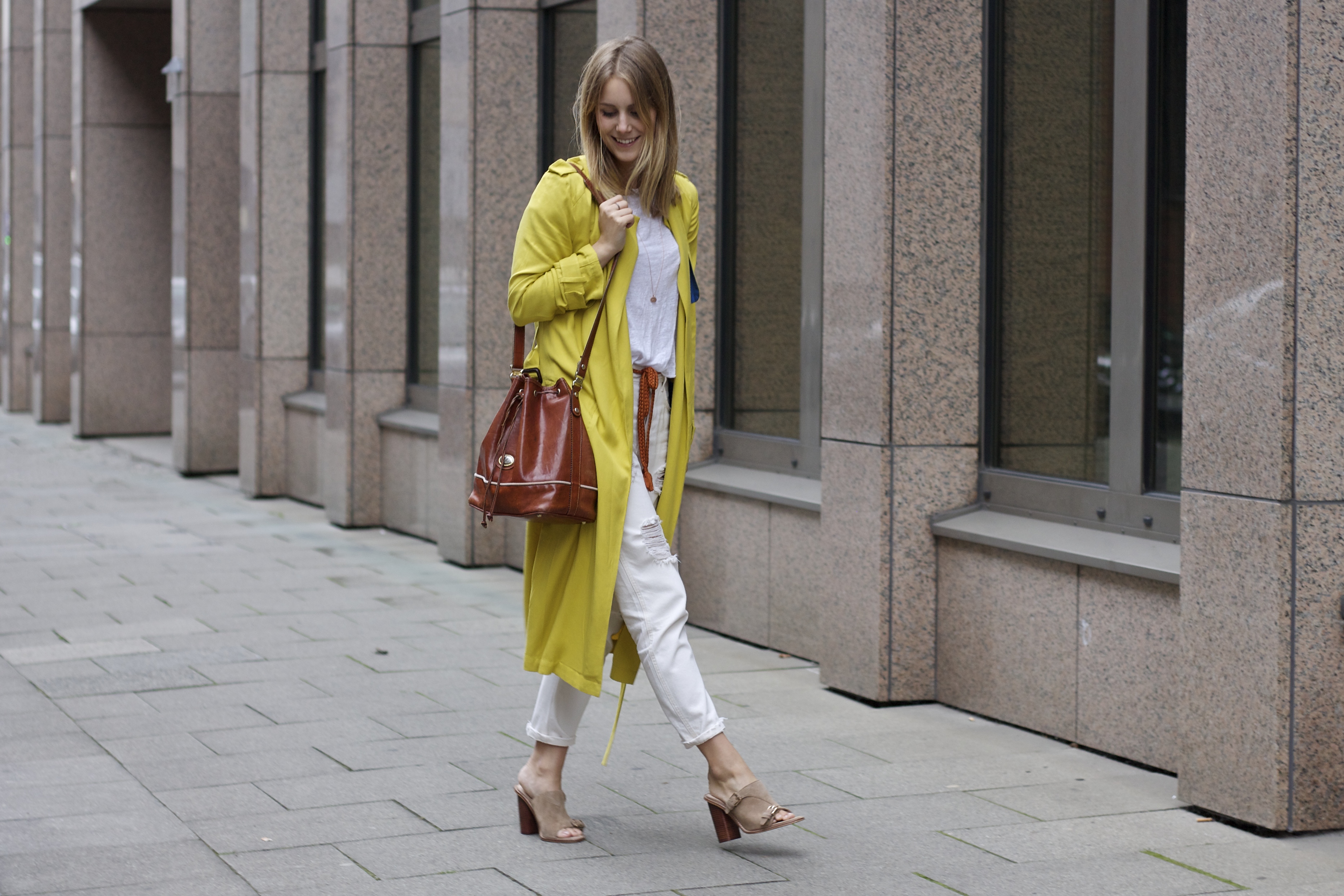 The white jeans
I have to admit that for me white jeans are the toughes jeans part when it comes to create a look. Because I think a white jeans can look very good if it is perfectly combined bt it also can look not as well if the white pants are bandy combined. But I think Maike shows us a particularly great look with the white jeans. The color combination with the yellow coat and the brown details make  the outfit into something special.


---
The jeans jacket
When I think about jeans jackets I immediately think of summer, because I love a denim jacket just over a summery dress. But this summer, the oversized denim jackets have their revival. Kira wore her oversized denim jacket with a crop top and some striped culottes and made a statement with the amazing jacket.


---
The jeans dress
As you can see there are so many different insanely beautiful jeans dresses. I have to confess that it was really hard for me to choose my favorite jeans dresses, because they were so many beautiful dresses.  But as you can see in my picture there are also many different ways to combine a dress. I just like to wear a pair of pants under the dress and in addition a few flashy sandals.


---
I hope I gave you a little infected with my jeans guide and wish you all a lot of fun by styling your own denim piece !
For more inspiration visit our Shop …