*Advertisement/ in collaboration with EDITED

---
At the beginning of each season, the fashion collections of the designers are expected with great anticipation. Often people might be surprised of unusual cuts or materials, but after a certain period of habituation, the trends find their way into the masses quite quickly. Of course, social media, as well as major fashion companies, play a crucial role in bringing new fashion trends to the streets.
Also in terms of colors you can recognise changes every season. The PANTONE Fashion Color Trend Report highlights the color trends designers will use in their upcoming collections. According to Pantone, Orange, or Flame 17-1462, as it was called, was already predicted for 2017. However, I can't remember that I already wore the striking good mood color last summer. Today, I love Orange all the more and wear the eye-catcher quite deliberately as a look, that speaks for itself only through its colorfulness. If you have the courage and combined another color, you will create an exciting summer look for sure.
In the summer time you definitely should go for a more eye-catching color. You will be surprised how quickly you have put together a whole look, but also how much fun it is to bring some change in your wardrobe.
MY SECRET TIPS FOR COLOR & STYLING
-My insider tip to wear colorful dresses are big but minimalist earrings and a braid. A very stylish variation, that also makes a very feminine dress look grown up.-
-On some days a dress isn't enough. Combine a light denim jacket because it actually always fits. The robust material is an exciting contrast and it suits every colorshade.-

---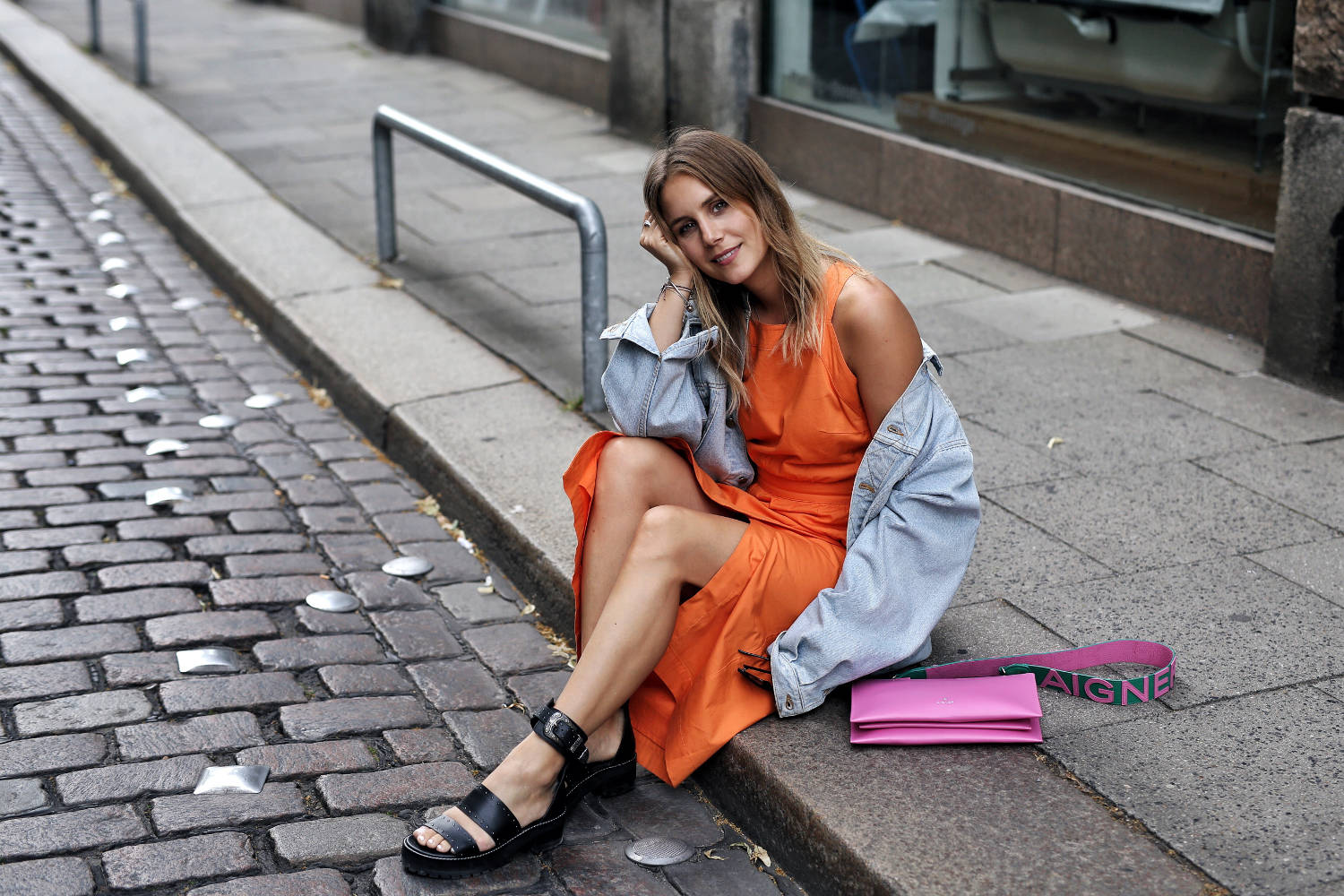 ---
THE MOST BEAUTIFUL AND COLORFUL SUMMER DRESSES

---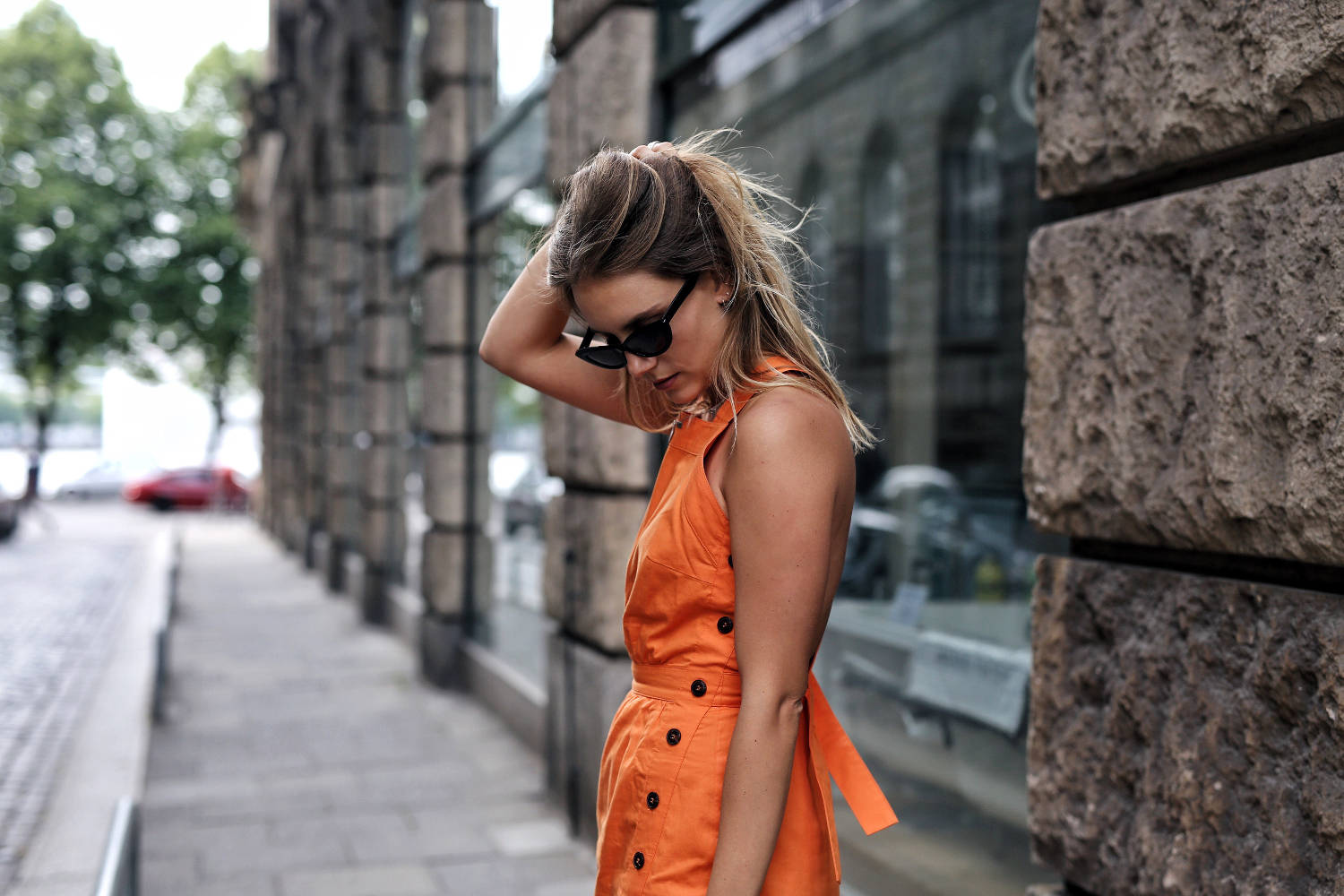 ---
MY FAVORITES IN ORANGE & PINK


---


SHOP MY LOOK:
Dress: EDITED (here)
Bag: Aigner (here)
Shoes: Asos (here)
Jacket: Vintage (similar here)
Sunglasses: Asos (similar here)

For more inspiration visit our Shop …