*this article contains Affiliate Links & PR Samples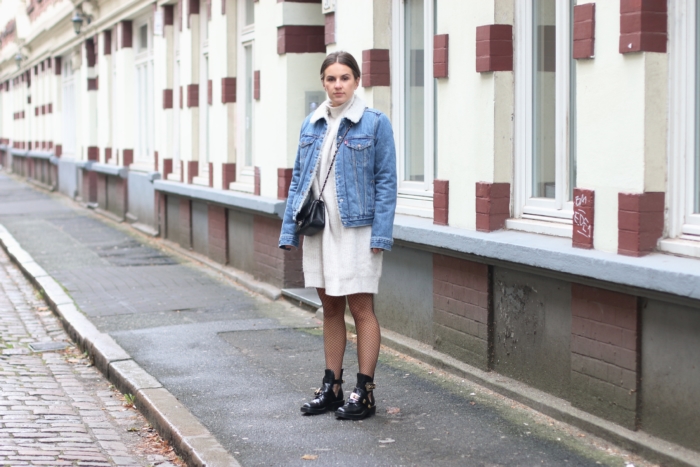 Shop my look:
---
This fall you can see them everywhere – the fishnet tights. This time I'm so addicted to this trend, I would love to wear fishnet socks or tights everyday. They are just super cool and they are an absolute eye-catcher. Nevertheless, you have to be careful by creating a look with fishnet tights, because they  can look trashy if you combine them the wrong way. Often the best choice is something casual, like an oversized sweater, which you can wear like a dress. And of course, the favorite boots and a jacket make the fishnet tights look cool, rather than cheap.
For the girls who just want to put a small accent to the look, I would recommend to wear some fishnet socks. They look cool with a casual jeans, preferably a Boyfriend or Momjeans combined with Loafers or sneakers. The socks are rather understated in the outfit, but still a very nice accent.

---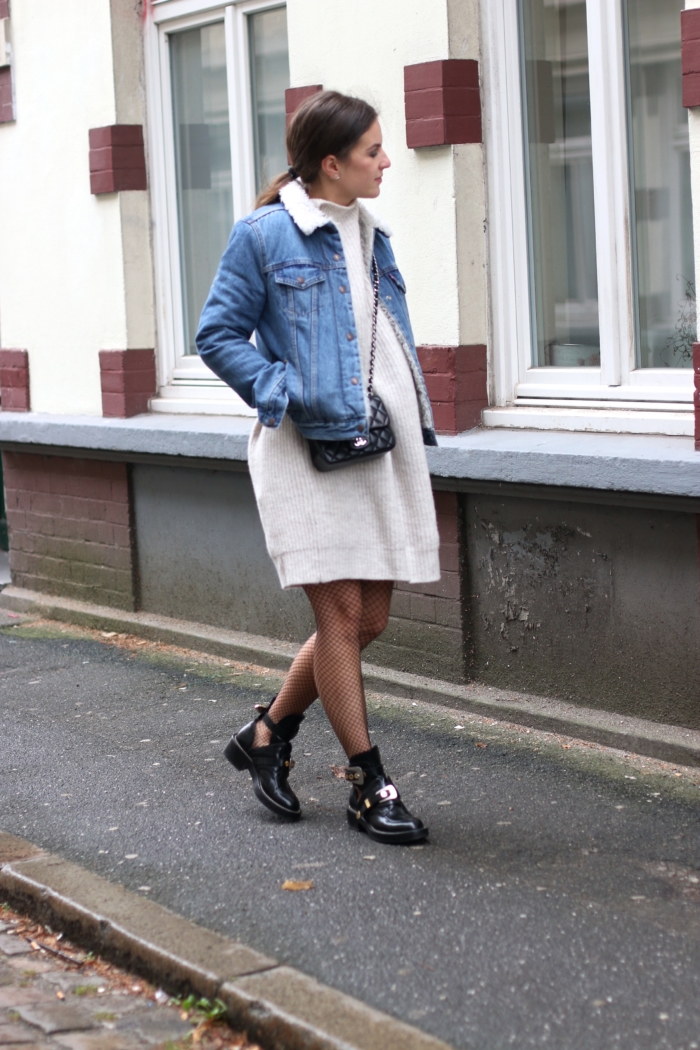 Mein Look:
Jeans Jacket: Levi's via Otto (here)
Dress: Zara (similar here)
Shoes: Balenciaga (similar here)
Tights: H&M (here)
Bag: Chanel (similar here)
For more inspiration visit our Shop …