*this article contains Affiliate Links & PR Samples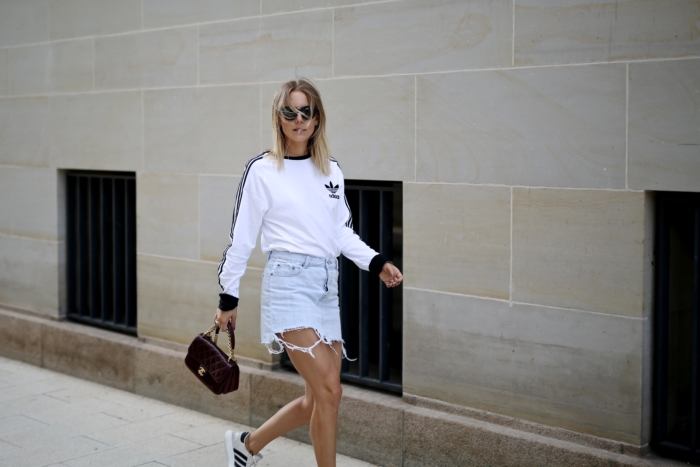 SHOP MY LOOK:

---
When I'm thinking of miniskirts, this everyday situations are coming up in my head, in which I used to put the skirt back into the closet. Don't get me wrong … I really like short pants and leg freedom in summer, but the idea of the obstacles in everyday life have taken my desire for short skirts.
1. For example the stairs in shops and the fear, that people could risk an unpleasant look. If the distances of the stairs are big or completely made of glass, women almost have no chance to climb the stairs elegant.
2. Then there is the bus and train situation. I can't sit on the benches in skirts. The feeling of my legs touching the seat makes me mad in some way. Can you feel me?
3. Meanwhile I have grown beyond the third point. Before I used to be very concerned about what others think of me, I was afraid to be labeled as too generous and thus to be put into a drawer.
WHAT HAVE CHANGED ?
1. Of course, I have won self-confidence with the years and maybe I'm just a bit more adventurous. Nevertheless, I have learned how to fulfill my love for mini-oaks. I trust my girlfriends and if I have to climb some, I ask them to go right behind me. Thus the field of view is simply shielded 😉
2.Actually, I always have a thin cardigan or coat with me on which I can sit. If this isn't the case, I simply stand in the bus or train.
3.The mixture is the key to success! When you show a lot of legs, you should wear a loose top. My favorite combination this summer is definitely the denim mini with a casual longsleeve or logoshirt. And my boyfriend, who never liked skirts, was very impressed by this look, too.

---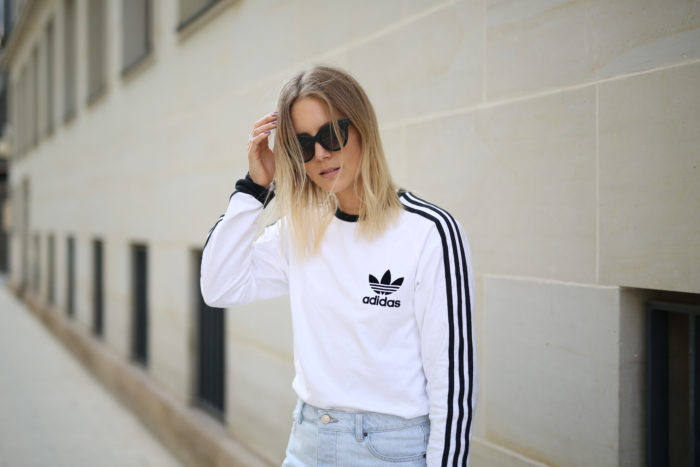 L O G O S H I R T S


---
D E N I M   S K I R T S


---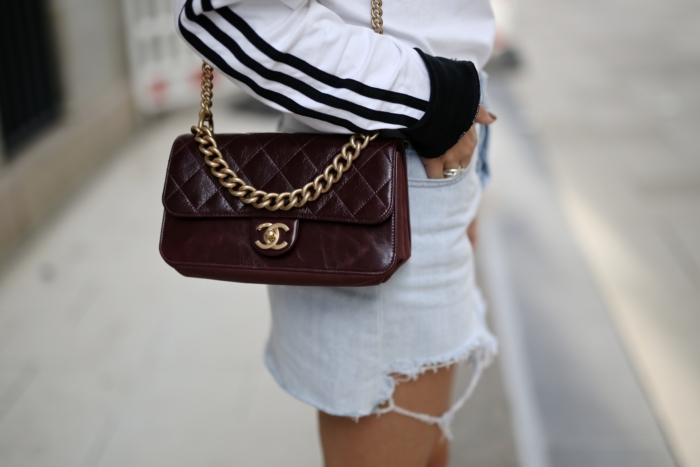 ---
D E S I G N E R   F A V O R I T E S

BAG   F A V O R I T E S  – at low prices

---
 SHOP MY LOOK:
Longsleeve: Adidas (here)
Skirt: Asos (here)
Sneaker: Adidas Iniki (here)
Sunglasses: Valentino (here)
Bag: Chanel (similar here) or less expensive (here)
For more inspiration visit our Shop …