*this article contains Affiliate Links & PR Samples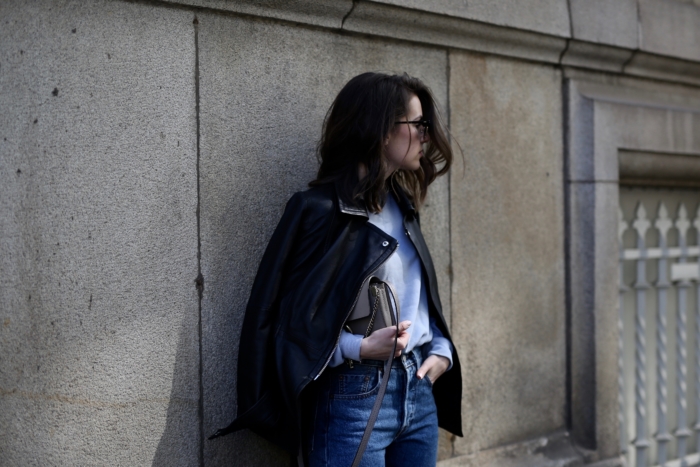 Shop my Look:

---
Every human being is different and because of that, each body is different. Some women have longer legs or a bigger butt, some of them want to cover their problem zones or want to underline some parts of their body. Everyone is different and that is good. Today I want to give you some tipps how you can find the perfect jeans, because this is not so easy. For me it isn't easy to find a pair of jeans that fits perfectly and I have to search for a long time to find the one. I'm small, have a big butt and a slim waist. Because of that, not every jeans fits me. My biggest problem is not only the length of the jeans, but also the fit.  So I've tried many different jeans and now I've finally discovered the one for me in which I feel super good.
What you have to consider to find a jeans with the perfect fit for your body:
What kind of jeans do you want to wear at all? Should it be a skinny jeans or a pair with a boyfriend fit ?
What kind of lavation do you want? Do you want to wear a jeans with a light or a dark washing?
Look specifically for the fit and the wash you have previously thought of and sometimes a shop assistant can give you some good tips. The vendors usually have a very good look which jeans might have the perfect fit for you.
Don't despair if you haven't found the perfect jeans at the first shop, rather meet with a friend for a coffee. Sometimes it takes a bit of time to find a good pair of jeans, so don't rush with your decision.

---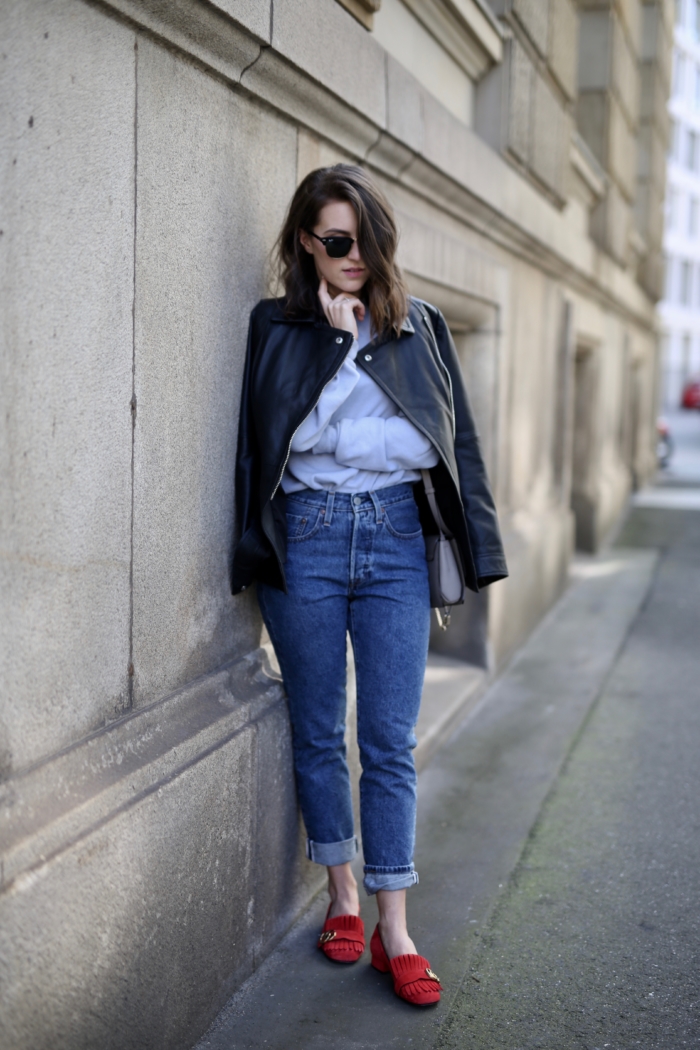 " Every women is different and that is good ."
My Favourite Jeans at the moment: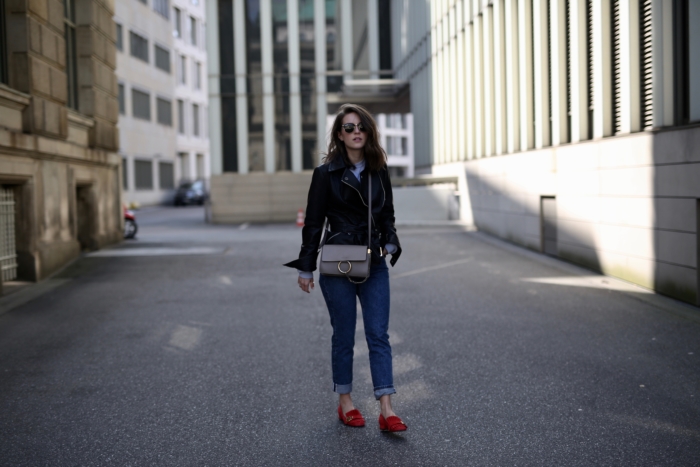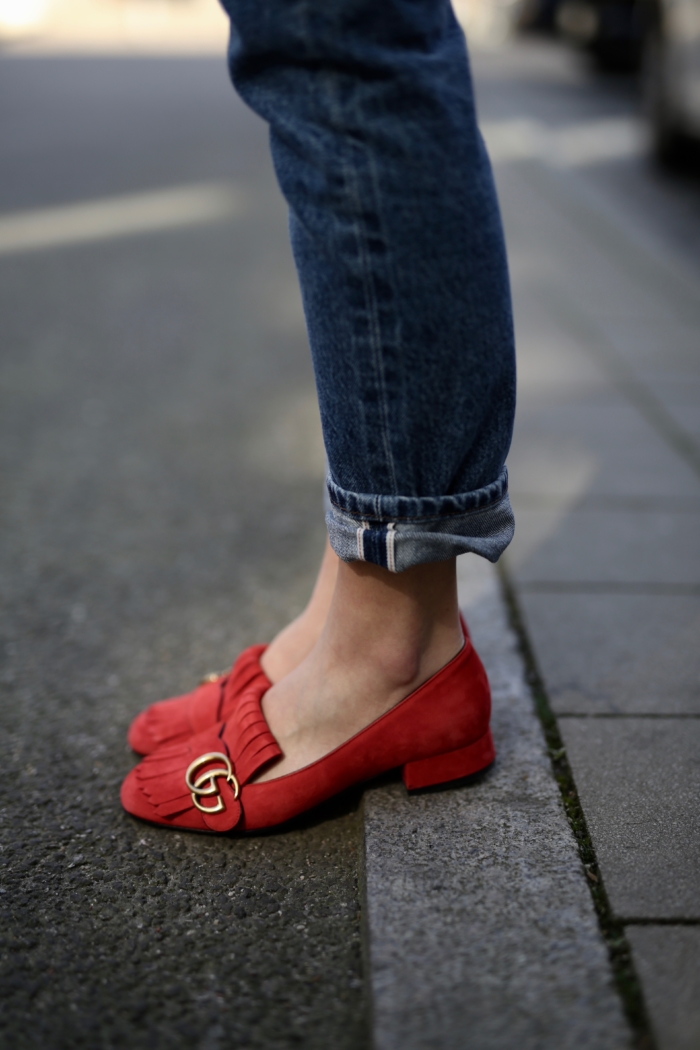 My Look:
Leather Jacket: Max & Co. (here)
Pullover: Brandy & Mellvile (similar here)
Jeans: Levi's (here)
Shoes: Gucci (similar here)
Bag: Chloé (here)
Shades: Ray Ban (here)
For more inspiration visit our Shop …