*This post contains PR Sample & Affiliate Links
---
Through fashion you can express yourself, set a statement and reflect your personal mood.
"Fashion can be everything – except boring!"
Especially the basic pieces, which do not particularly scream for attention, often make a look something very special.
"Basics are the perfect all-rounder for every daily look."
"Basics are the first basis for an outstanding look."
"Basics are the most important elements in our wardrobe."
Again and again I catch myself searching for more cool basics, no matter if it's the fifth perfect blue jeans or the fourth white blouse in the closet. I just can't get enough of basics. That's why I would like to show you my top five basic pieces, that shouldn't be missed in any wardrobe.
---
The White Blouse
Classic and timeless – the white blouse. Whether as a chic business look or casual tied together to an everyday outfit, with a white blouse you'll never do anything wrong and you are directly dressed well.

 The Perfect Blue Jeans
Most likely, there is no woman who doesn't have a well-fitting jeans at home. I don't need to tell you much about jeans, because it speaks for itself. No basic part is as easy to combine as a jeans. Whether with sneakers, with high heels to a Ladies Night or with a blouse for the office – jeans are just the thing for the day.

---


---
The Oversized Blazer
I don't want to set a color when it comes to an oversized blazer. Because you can't go wrong having a good oversized blazer in several shades in your wardrobe. Since this post is about basics, you could start to use a black or a beige one. A blazer in both colors can be playfully combined with any outfit.

The Ideal Shades
Oh, what would we be without our beloved sunglasses. Such a small accessory that can still make so much. A real basic must-have are shades with simple frames that work to exciting fashion outfits, as well as to simple basic looks.

The Classic Handbag
The daily companion of every women, our best friend and guardian of all our treasures. Of course I'm talking about the handbag. As a perfect basic must-have, a classic and timeless handbag, must not be missing in any wardrobe.


---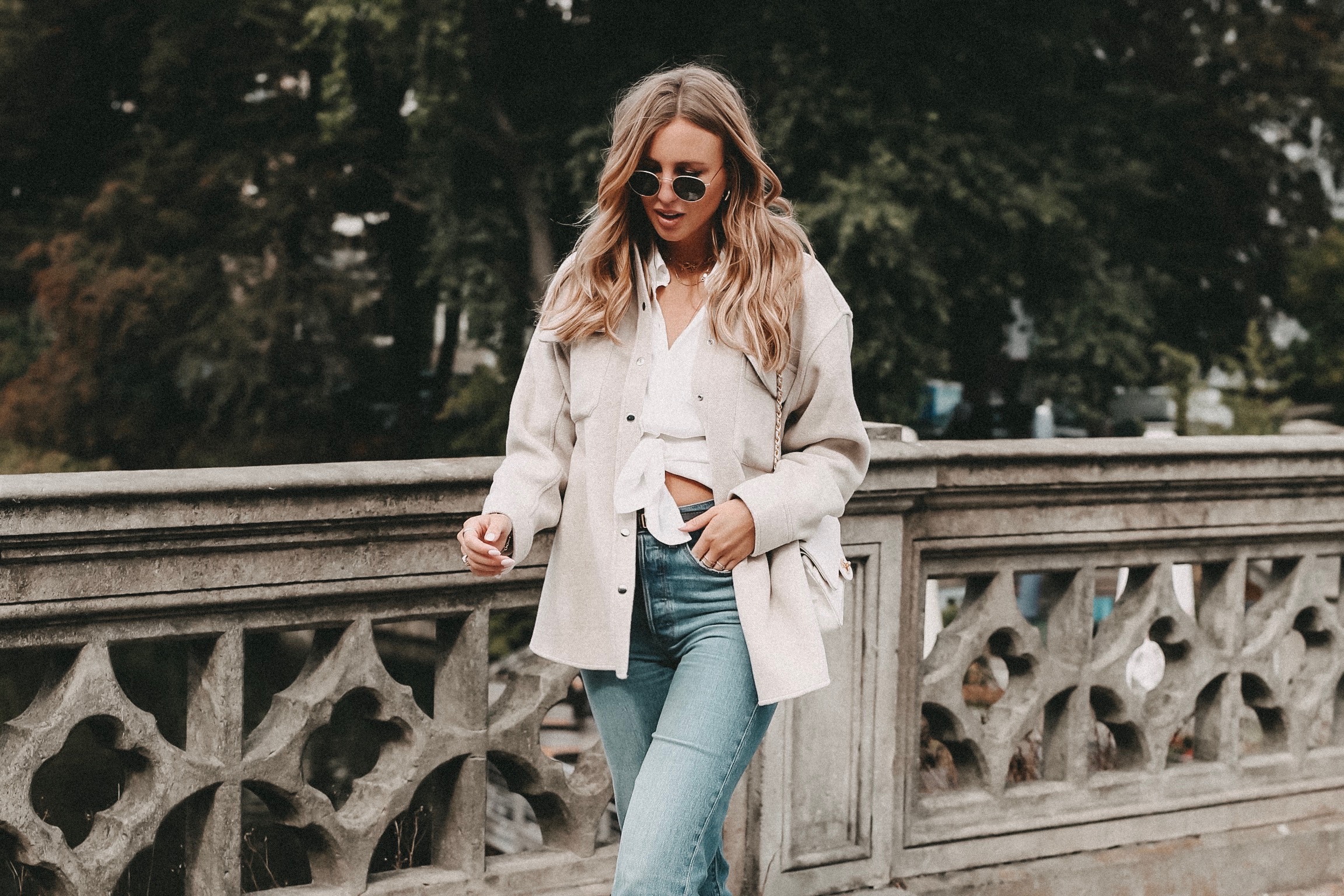 ---
Shop my Look:
Blouse: About You
Jacket: &otherstories
Jeans: Levi's
Bag: Chanel
Boots: Vagabond
Shades: Ray-Ban
For more inspiration visit our Shop …