*this article contains Affiliate Links & PR Samples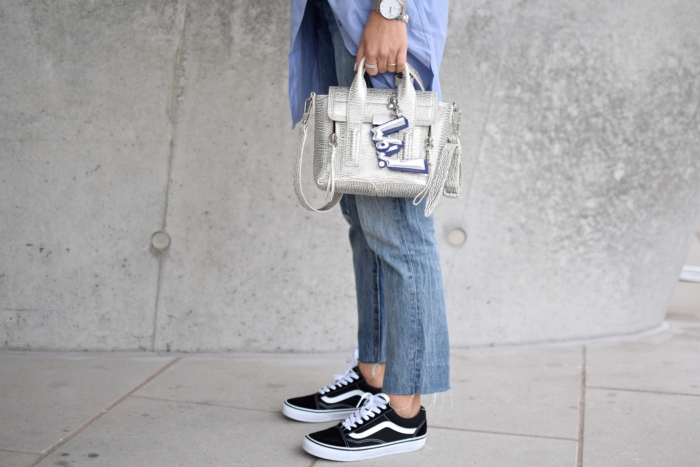 ---
WOW… For a long time I havn't shown you a denim look, although I really love jeans. Perhaps it's because I always want to show you super- experimental outfits, when we're taking photos. An other reason could be, that I havn't had a jeans that inspired me so much. To be honest, I don't know the exact reason. But  finally here it is, another very relaxed everyday denim look.
I thought bomberjackets are getting boring, so I decided to wear a longer bomber with the shape of a coat. In my opinion this is a great possibility to stick to the bomber jacket -trend also in autumn. The pink quilted inner lining is my personal highlight and a cute eye-catcher.
In addition I'm wearing my first so-called Levis Wedgie jeans, which has a similarity to the shape of a mom jeans. I had to try almost all sizes and jeans models, but ultimately I'm super happy with the purchase and the enrichment of a real jeans classic.
I combine a long blouse with sweet knot details, a pair of vans and a silver Philipp Lim Mini Paschli with a magnificent WOW pocket pendant.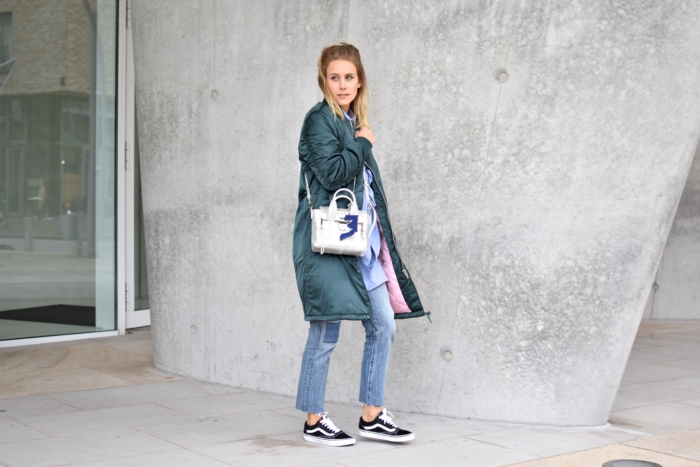 Here you can shop my Levis Wedgie jeans and some more low price models. Pssst…the Levis Jeans are on sale right now.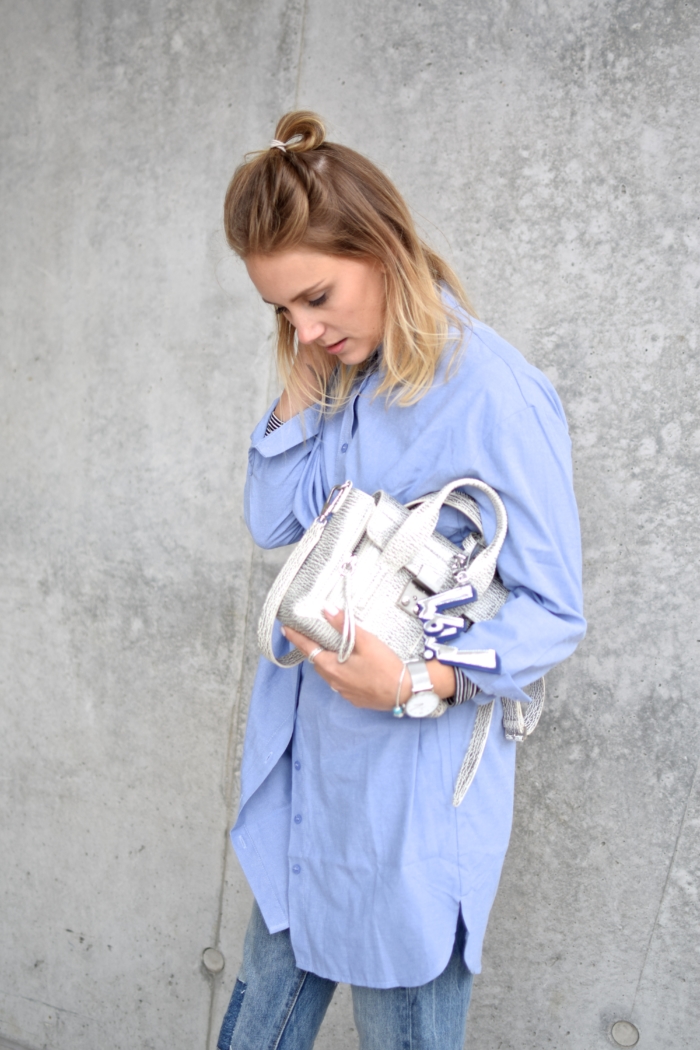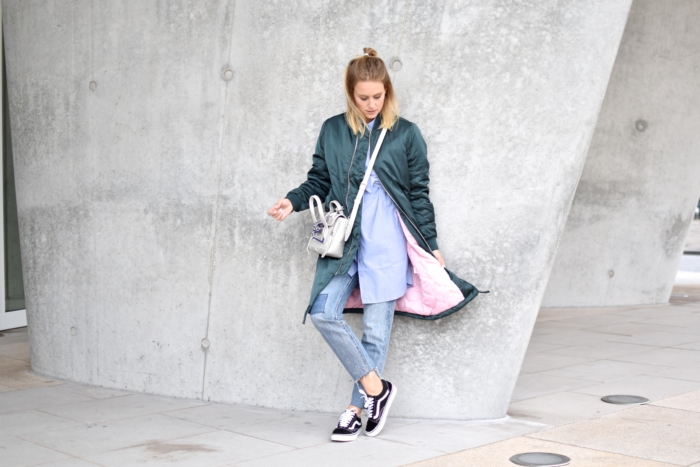 Bomberjacket 2.0! Here are my favorite coats in the populare bomberjacket- style: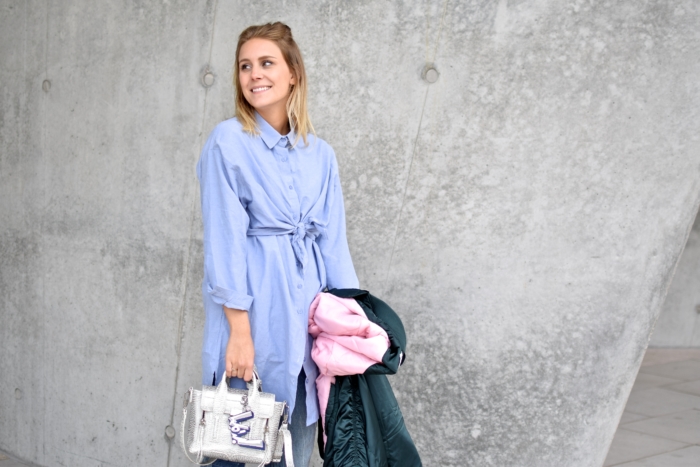 SHOP MY LOOK: 
Bomberjacket: Edited (here)
Blouse: Boohoo (here)
Jeans: Levis (here)
Sneaker: Vans (here)
Bag: Phillip Lim (similare here)
Pocket pendant: Bree 
For more inspiration visit our Shop …