*Advertisement/ This post contains Affiliate Links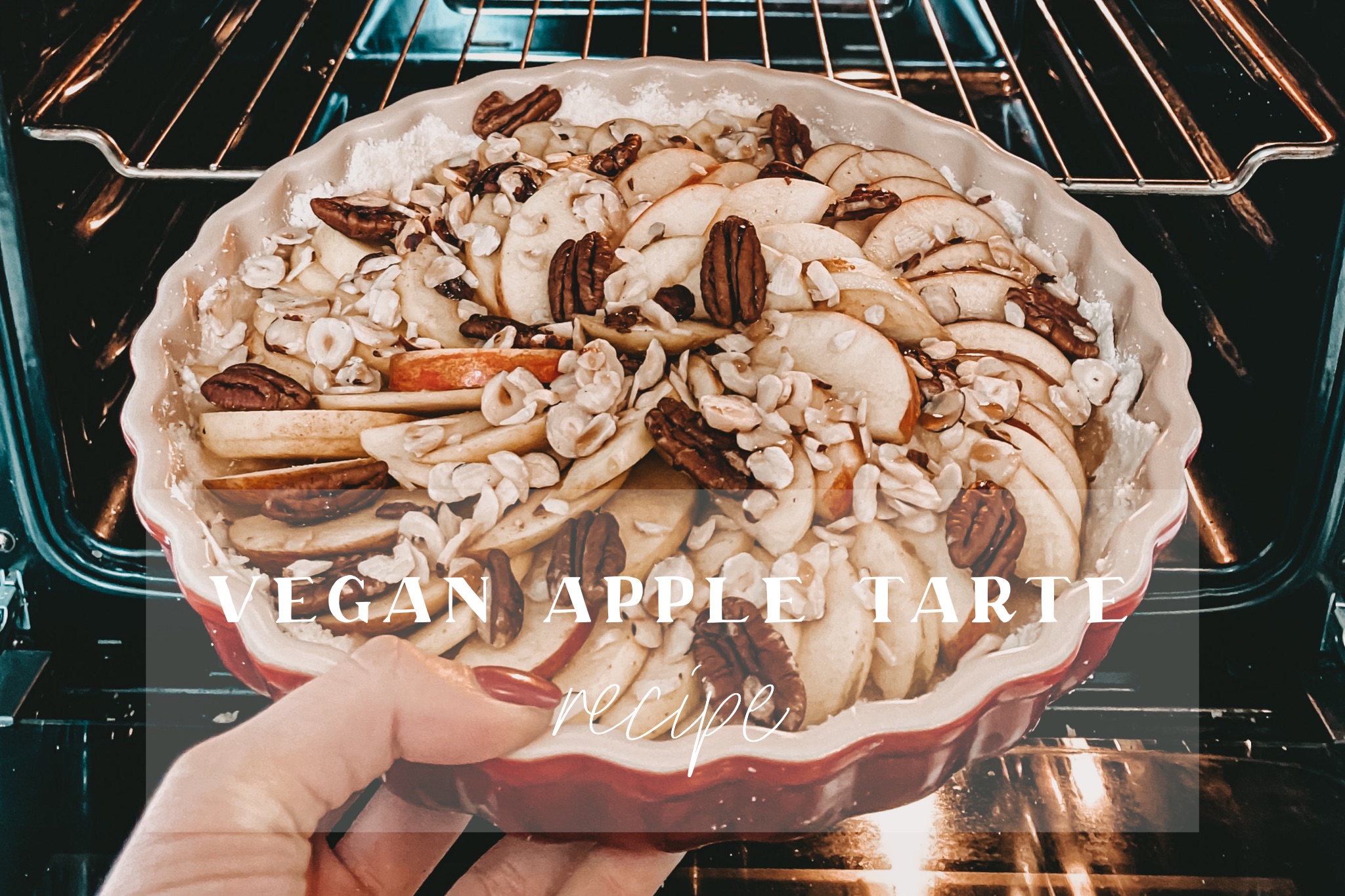 Today, I'll finally share the recipe for my apple tart with you. You've asked me so many times about this special recipe. My apple tart is not only vegan but also sugar-free and still super tasty. A delicious but healthy snack for in between. And the best thing about it: the tart is prepared in no time as easy as winking.
So try it yourself…
---
I N G R E D I E N T S:
Dough:
75 g cold margarine or  75 g coconut oil
150 g spelled flour
50 g water
1 TL vanilla
1 pinch of salt
Topping:
2 tbsp applesauce
3 organic apples
2 tbsp pecans or walnuts
2 tbsp chopped almonds or haselnuts
1 tsp cinnamon
Preparation time:
10 min preparation / 35 min baking time
---
STEP 1:
Preheat the oven to 180 ° C. Take an ovenproof tart baking dish, grease it and then sprinkle it with a tablespoon of flour.
Place all the ingredients for the dough in a large bowl and knead to a smooth, firm dough using a hand mixer.


---
STEP 2:
Roll out the dough to a an even and thin dough. Place it in the tart pan and press the edge down.
Wash the three apples well and cut them into thin slices.
STEP 3:
Spread two tablespoons of applesauce evenly on the dough. So that everything is covered with a thin layer of applesauce.
---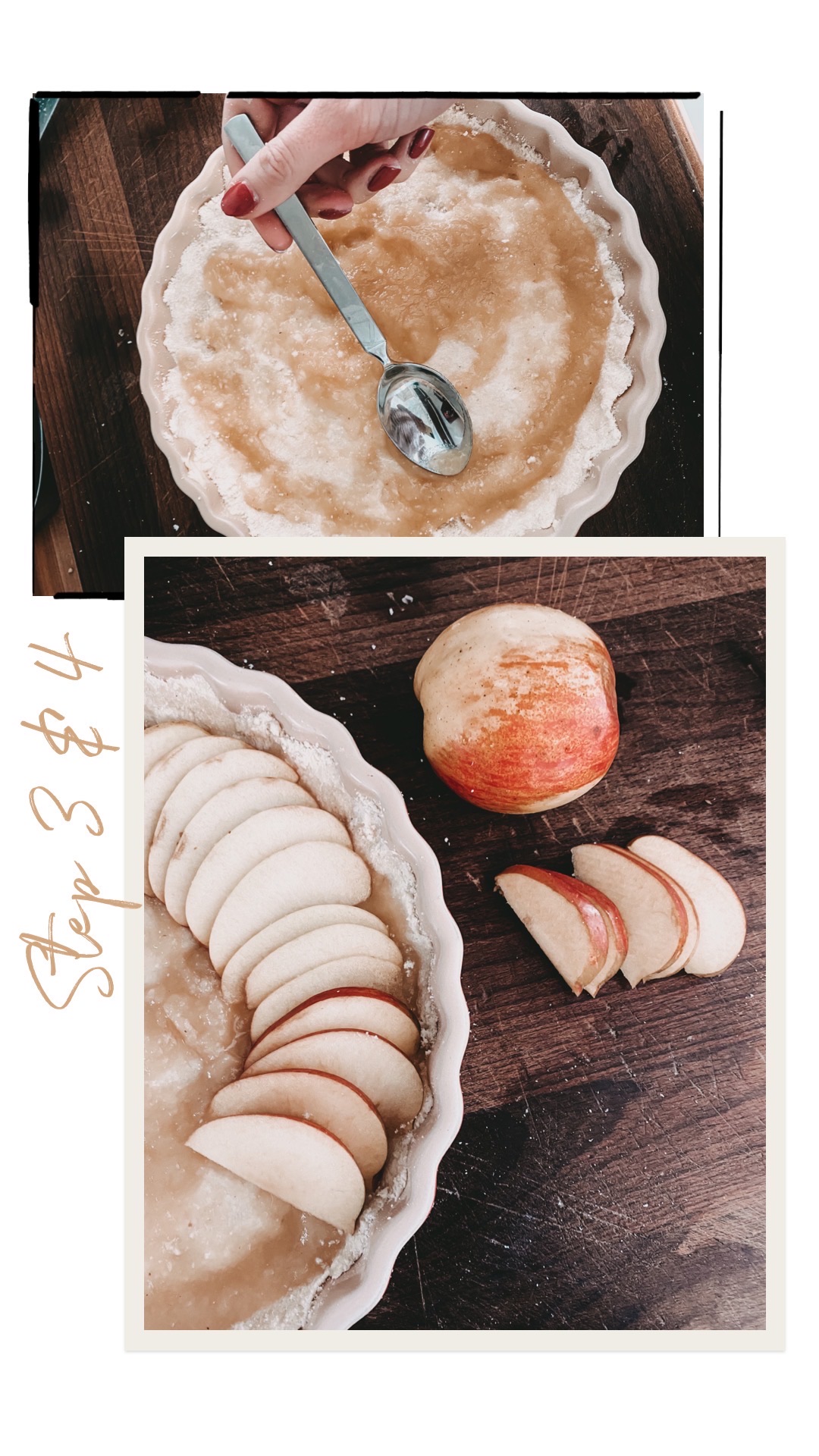 STEP 4:
Place the apple slices now all around in a spiral on the apple sauce. Sprinkle the pecans and chopped hazelnuts over the apples and add a bit cinnamon.
STEP 5:
Bake the cake for 35 minutes. If the nuts get too dark after some time, simply cover the cake with aluminum foil.
---
---
STEP 6:
Bon Appetit!
Enjoy the apple tart warm or cold.
Serving tip: Top with nut butter for the perfect afternoon snack or with a scoop of vanilla ice cream as a dessert for a nice dinner.
If you liked the recipe, feel free to share your results with us on Instagram and link us in your stories @shoppisticated and use the hashtag #ShoppisticatedxRecipes. And if you like baking as much as we do, you should definitely try my banana bread or Sonja's sweet potato brownies.

---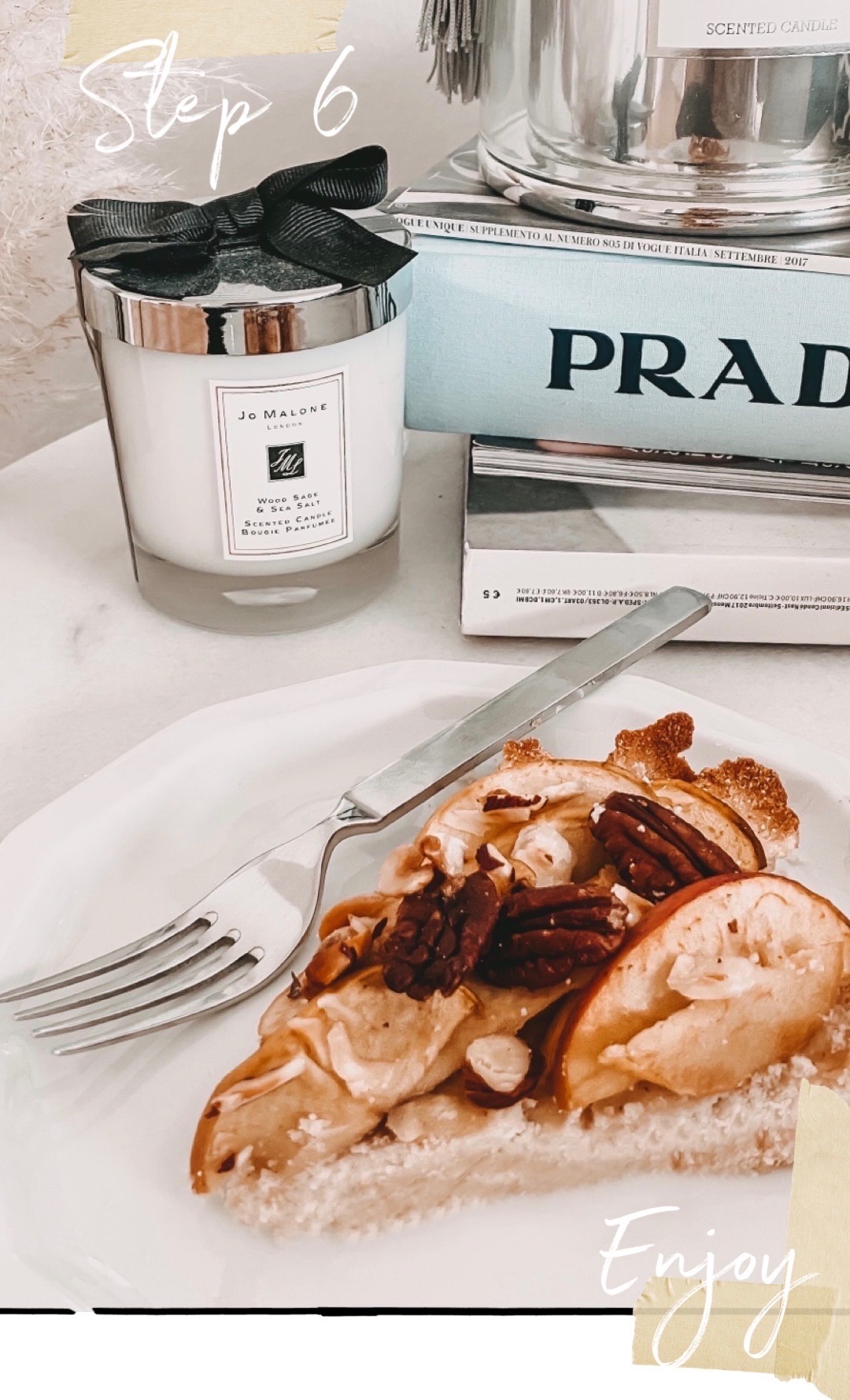 For more inspiration visit our Shop …