---
If there is a recipe I couldn't live without, it would be this one. Because let's face reality, what would life be without banana bread. And I don't mean just a random banana bread. I wouldn't lie if I said that this is the best banana bread in the world.
I tried a lot, tested a lot of good banana breads, changed recipes until I finally created the perfect recipe for me. Because for me it is important that the banana bread is not only incredibly tasty, but also almost healthy and doesn't only consist of fat and sugar.
Because let's not kid ourselves, most of the banana breads that we get served in the cafes are so juicy and delicious because they they are made of 50% butter and 50% sugar. So you think you eat something healthy, but actually you could just as easily eat a piece of cake instead.
But now my healthy banana bread recipe follows finally. It won't be the healthiest recipe since a little fat should not be missing here either. Nevertheless, it is really tasty and consists only good ingredients.
If you also got a taste and want to try our recipe, please use the hashtag #shoppisticatedXrecipes and share your pictures with us on Instagram.
Have fun baking and especially enjoying!

---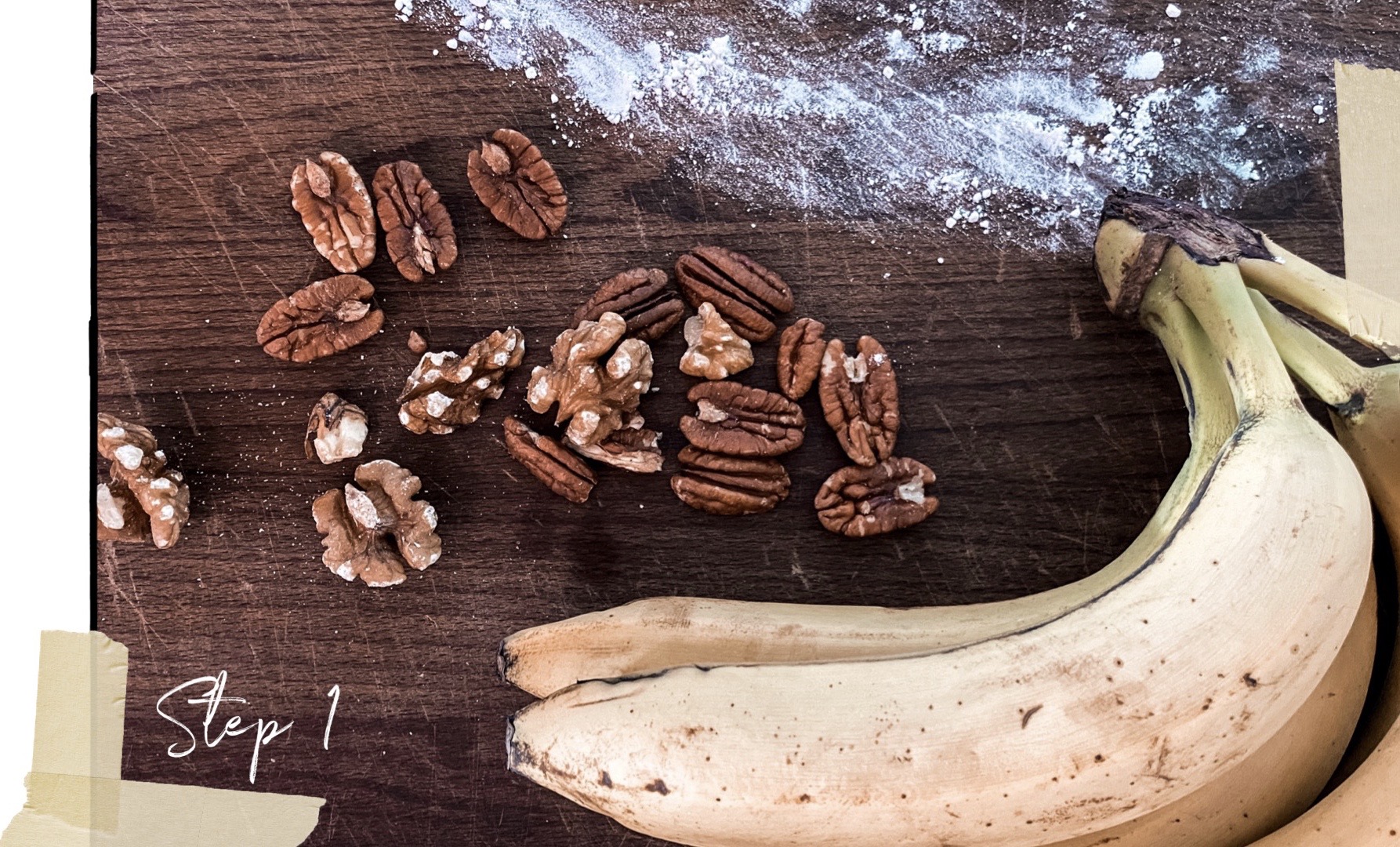 ---
S T E P  1:
I N G R E D I E N T S
4-5 ripe bananas
50 g margarine (or 50 g coconut oil)
100 g apple banana pulp (e.g. Alnatura)
150 g spelled flour
50 g Fit Banana Protein (Natural Mojo) (or 50 g spelled flour)
1/2 pack of baking soda
1 tbsp cinnamon
1 tsp vanilla
50 g  dark chocolate (70% or 85%)
100 g walnuts
S T E P  2:
---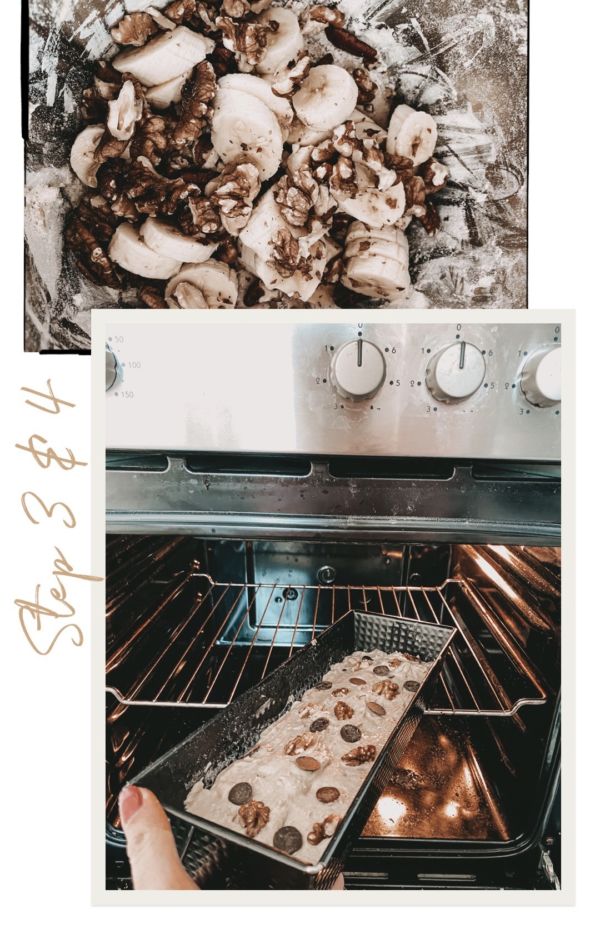 ---
S T E P  3:
Slice the remaining two bananas and chop the walnuts and chocolate into large pieces. Now fold the remaining ingredients into the creamy batter. Put everything in the baking pan and press a few walnuts on top of the dough as decoration.
S T E P 4:
Now put the banana bread in the oven! Bake on a medium rack at 180°C for about 35-40min.
---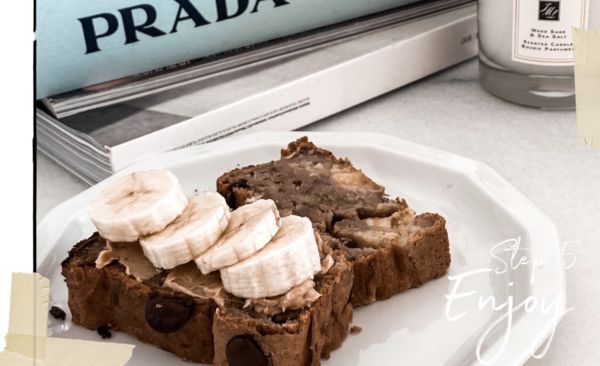 And now the only thing left to do is sit back and enjoy!
As a little tip, topped with almond butter or peanut butter and fresh banana, this is the perfect snack in between!
If you liked the recipe, you also need to try Sonja's sweet potato brownies!
For more inspiration visit our Shop …