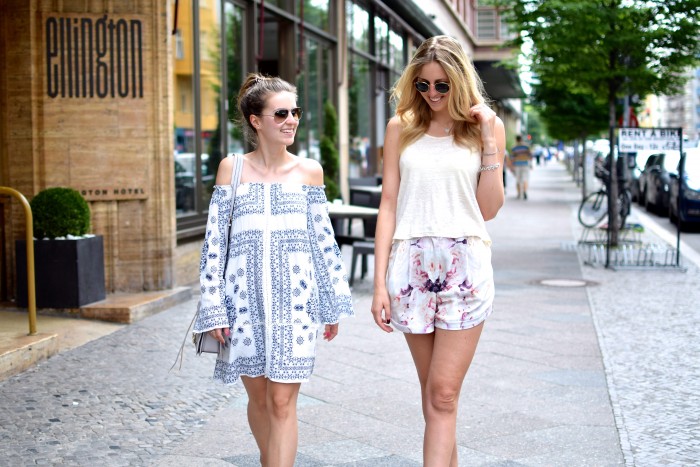 Wie ihr wahrscheinlich durch Instagram, Facebook und in unseren letzten Beiträgen schon mitbekommen habt, ging es für uns dieses Jahr zum ersten Mal zur Fashion Week nach Berlin. Insgesamt verbrachten wir fünf ganze Tage dort und konnten wahnsinnig viele neue, tolle Erfahrungen sammeln, an die wir uns nur zu gerne zurück erinnern. Neben dem ganzen Fashion Week Trubel, der nicht zu unterschätzen ist, konnten wir als Ausgleich in dem wunderschönen ELLINGTON HOTEL BERLIN wunderbar abschalten und in den schönen, klaren Räumlichkeiten bei leckeren Drinks und Essen einfach mal die Seele baumeln lassen und den ganzen Fashion Week "Stress" um uns herum vergessen.
Perfekt gelegen, ist das 4-Sterne-Designhotel nur eine Gehminute von der beliebten Einkaufsstraße, dem Kurfürstendamm entfernt und für uns der perfekte Standort um sämtliche Hotspots der MBFW schnellstmöglich zu erreichen.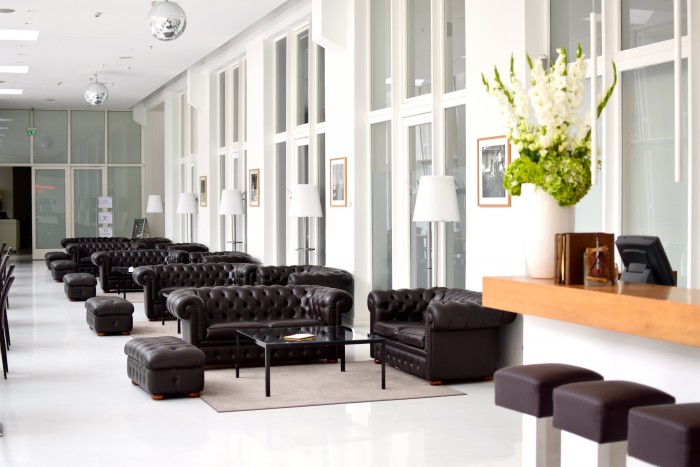 TRANSLATION///
As you probably already noticed by Instagram, Facebook and in our recent blogposts, we went to the fashion week in Berlin for our first time this year. Overall, we spent five whole days there and were able to collect a lot of new, great experiences. In addition to the whole Fashion Week bustle , which is not to be underestimated, we were able to compensate in the beautiful ELLINGTON HOTEL BERLIN and enjoy ourselves with nice drinks and delicious food, in order to forget the fashion week stress for a minute.
With its perfect location, the 4-star design hotel is only a minute's walk from the popular shopping street 'Kurfürstendamm' away and for us it was perfectly located so we could easily reach all the hotspots from MBFW.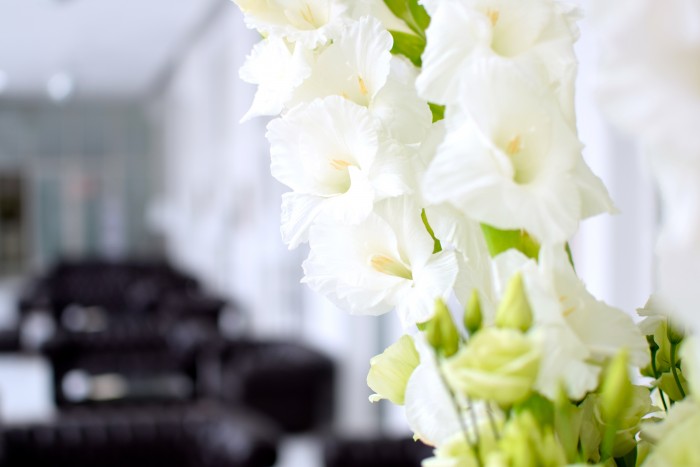 Nicht zu vergessen ist natürlich das einzigartige Frühstücksbuffet, das wir jeden morgen in allen Zügen ausführlich genießen mussten. Von leckerem Birchermüsli, über frische Früchte, köstlichen gebeizten Lachs, Bacon, selbstgemachte Omeletts, bis hin zu warmen Croissants, ist wirklich alles dabei, was das Herz begehrt. Unser persönliches Highlight war definitiv, die Live-Cooking Area, wo einem nach seinen eigenen Wünschen, das Omelett, Rührei oder Spiegelei vor den eigenen Augen frisch zubereitet wird. Worte können all diese Köstlichkeiten kaum beschreiben, man muss es einfach selbst erleben. Somit konnten wir jeden Morgen wohl gesättigt und gestärkt unseren Tag bestens gelaunt starten.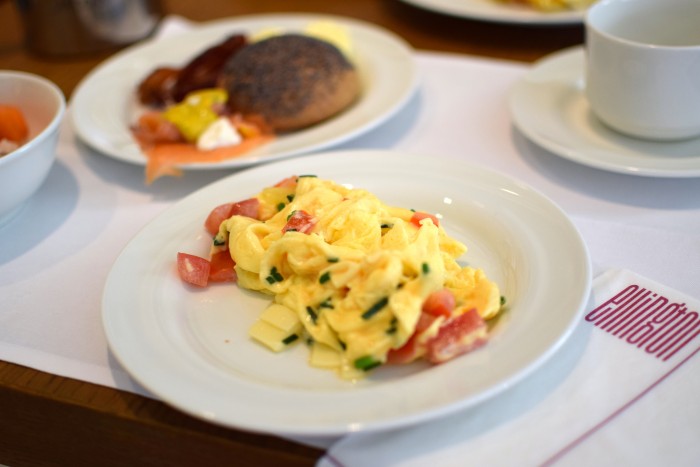 TRANSLATION///
Not to forget is the unique breakfast buffet, which we enjoyed every morning to the fullest. From delicious cereals, fresh fruits , delicious salmon, bacon, homemade omelets, to warm croissants, there was really everything what your heart desires. Our personal highlight was definitely the live cooking area where they freshly prepared your eggs just as you want them. Words can not describe all these delicacies, you just have to experience it for yourself. With this wonderful breakfast we could perfectly start our day with just the right energy that we needed.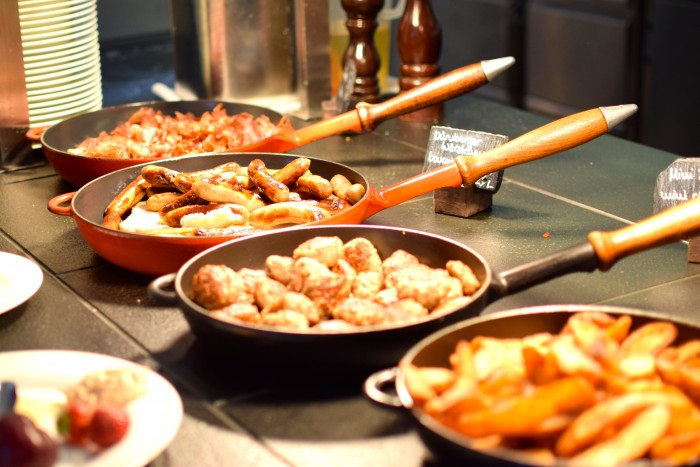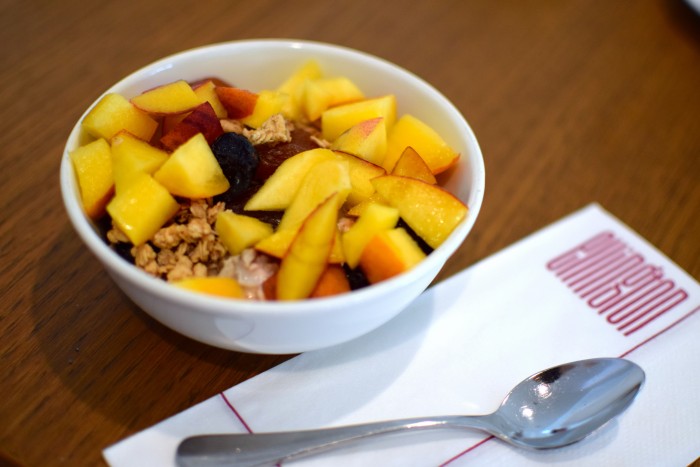 Am Samstag, unserem letzten Tag in Berlin, haben wir uns Zeit genommen um ein wenig über den Ku'damm zu schlendern und vor allem die Sonne ein wenig zu genießen. Und wo kann man das besser, als auf der wunderschönen Terrasse des ELLINGTON Hotel Berlins. Die weißen Möbel mit bunten Details lassen einen direkt in Urlaubslaune versetzten und erinnern an einen Beachclub auf der Trauminsel Ibiza. Der perfekte Ort um den Alltagsstress um sich herum zu vergessen und einfach die Sonne und das Leben zu genießen.
Wir hatten wirklich fünf wundervolle Tage in Berlin und möchten uns an dieser Stelle noch einmal ganz herzlich für die liebe Gastfreundschaft und den schönen Aufenthalt im ELLINGTON HOTEL BERLIN bedanken.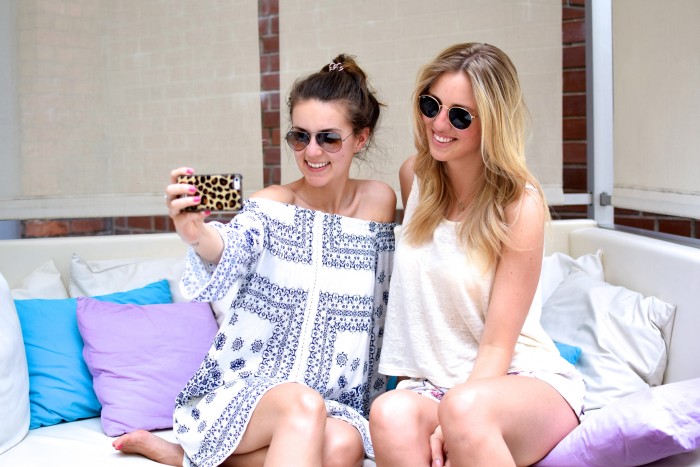 TRANSLATION///
On Saturday, our last day in Berlin, we used our free time to go a little bit shopping and to relax in the sun . And where can you do that better than on the beautiful terrace of the Ellington Hotel Berlin.The white furniture with colorful details make directly set ourselves in a holiday mood and remind you of a beach club on the Island of Ibiza. The perfect place to forget the everyday stress and just enjoy the sun and life .
We had five wonderful days in Berlin and we are very grateful for the kind hospitality and a lovely stay at the Ellington Hotel Berlin.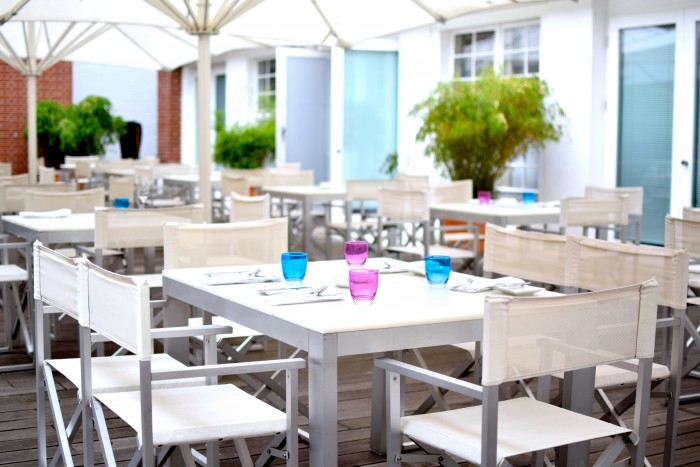 *In liebevoller Zusammenarbeit mit dem ELLINGTON HOTEL BERLIN