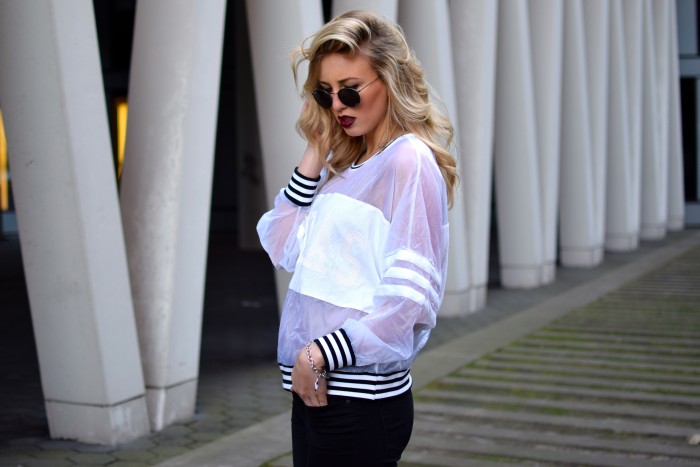 Der Superstar ist zurück und feiert sein Comeback, wie wir es uns nicht hätten besser erträumen können. Ich muss gestehen der Superstar war schon in meinen Teenagerzeiten der It-Schuh überhaupt und auch ich besaß den begehrten Sneaker gleich in mehreren Farben. Umso mehr freu ich mich den beliebten Superstar wieder an meinen Füßen spüren zu können, denn er bringt zugleich wahnsinnig viele Kindheitserinnerungen mit sich.
Dieses Modell im All-White Look ist ein echter Allrounder und ich würde es am liebsten jeden Tag tragen, weil sie nicht nur supercool aussehen sondern zudem auch noch wahnsinnig bequem sind. Ob zum schlichten oder zu einem etwas cooleren und sportlicheren Alltagslook, der Adidas Superstar Sneaker ist wie auch damals, fast zu meinem täglichen Begleiter geworden.
Mein heutiger Look ist ein eher auffallendes Alltags-Outfit, das ich mit einem schwarz-roten Lippenstift abgerundet habe. Das semi-transparente Sweater ebenfalls von Adidas habe ich passend zu meinen geliebten Sneakern gewählt um dem sportlichen Look ein perfektes Finish zu geben.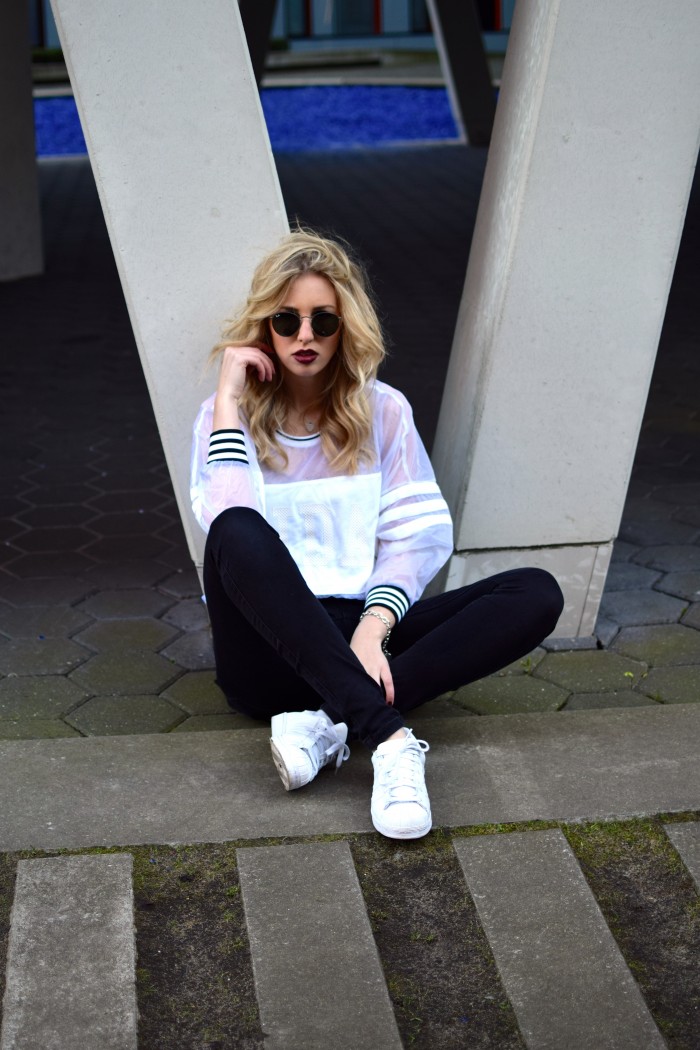 TRANSLATION///
The Superstar is back and it celebrating a comeback, how we all could't even have dreamed of. I have to admit, back then when I was a teenager, the Superstar Sneaker was the It-shoe over all and of course I also had several pairs in different colors. Thats one of the reasons why I love this shoe so much, not only because they are super cool but also because they remind me of a lot of memories of my childhood.
This all white Sneaker is a true allrounder because you can easily combine it with barely every kind of look. My outfit of the day is a rather sophisticated and outstanding casual look, which I completed with some small details, such as my round sunnies and a black-red lipstick. I chose the semitransparent sweater, which is also from Adidas in combination with my all white Sneakers to give the look a perfect finish.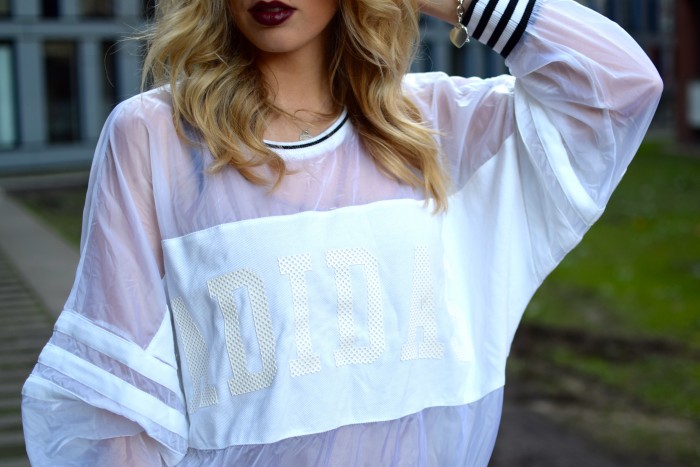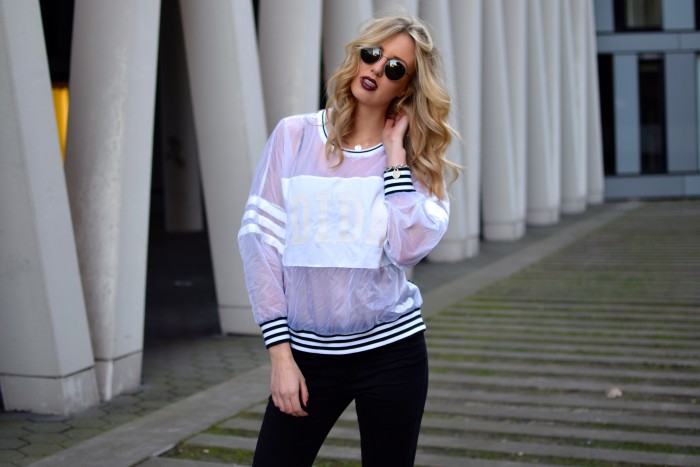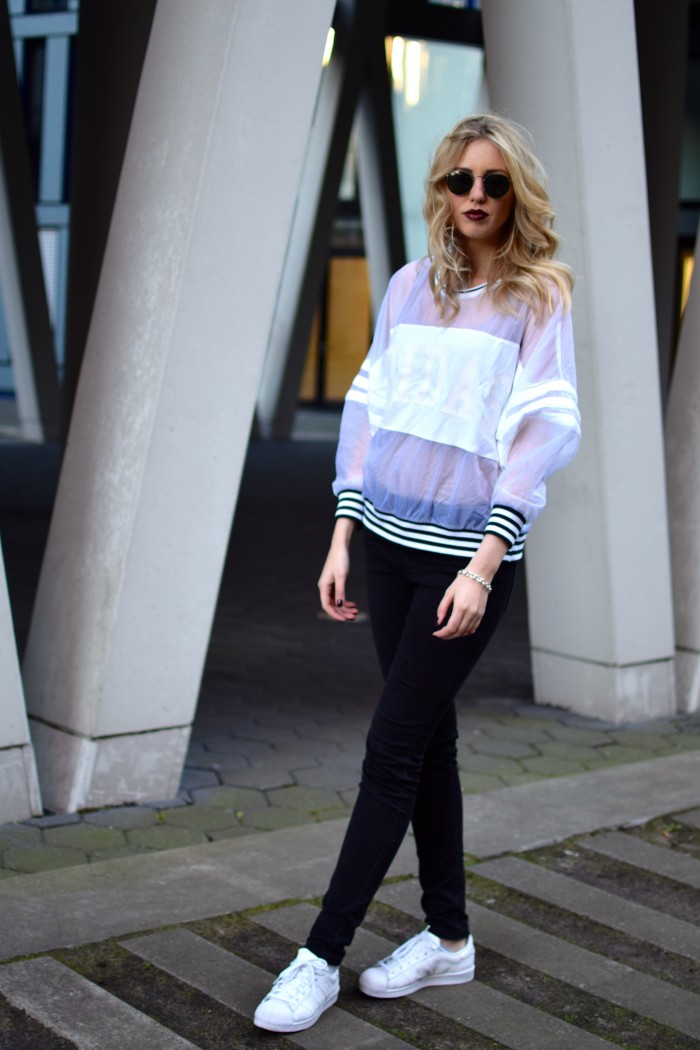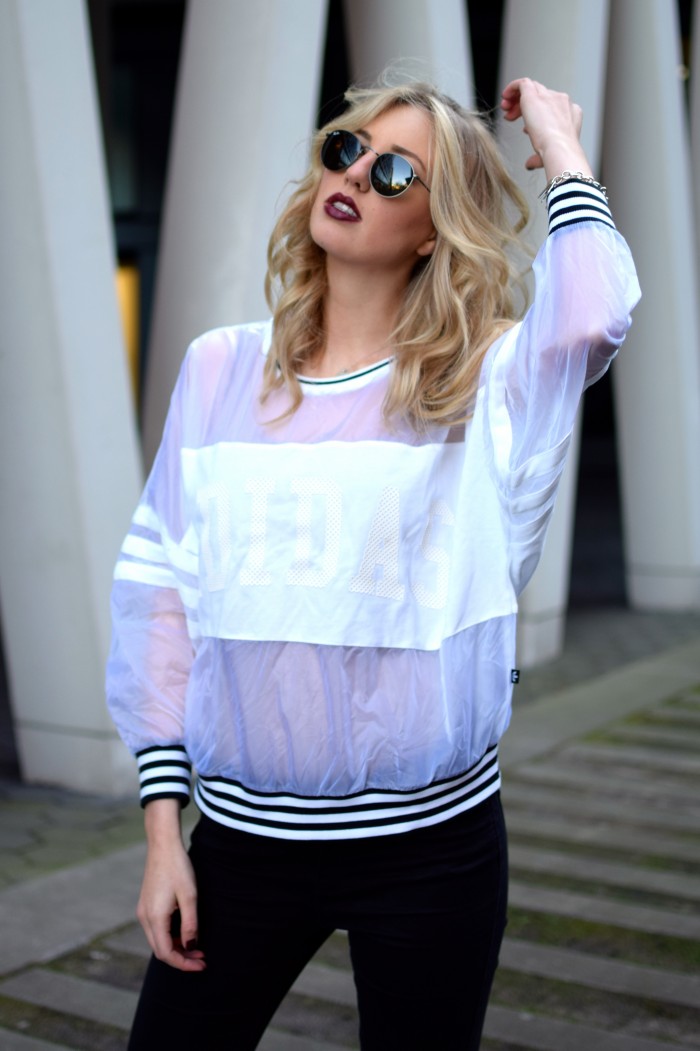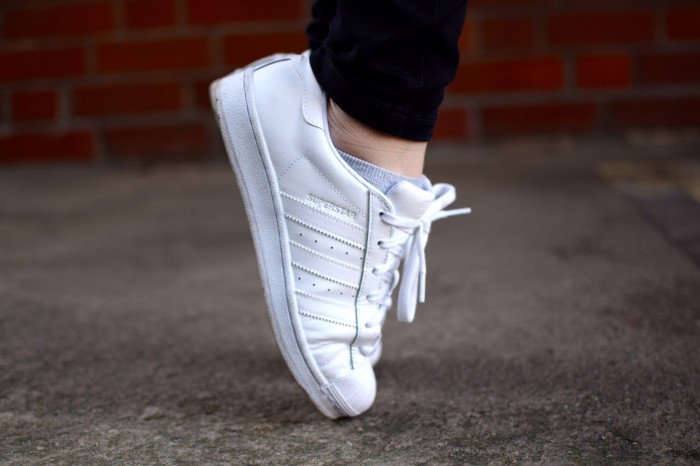 I was wearing:
Sweater: Adidas
Hose/ Pants: Edited
Sneaker: Adidas
Sonnenbrille/ Sunnies: Ray Ban
Lippenstift/ Lipstick: Chanel (#109 rouge noir)
FOLLOW US:
*In liebevoller Zusammenarbeit mit Adidas