*Advertisement/ This post contains PR Sample & Affiliate Links

---
"Did you know that you divide colors into the four seasons?!"
Everybody is assigned to a specific season based on how well different color groups fits to you.
Color type Spring 
bright, ochreous shades of brown, golden shades of yellow, orange and red, pastel shades of green, golden jewelery
Color type Summer 
cool colors, white or dark red, all shades of blue, pastel shades of brown and green with light blue shimmer, silver jewelery
Color type Fall 
warm colors, earth tones and shades of yellow and ochre, golden yellow, bright orange or all shades of red, silver and rose gold jewelery
Color type Winter 
white, black, all shades of blue, green with a shade of blue, rich red, silver jewelery
"Which season type am I?"
I'm a spring type through and through. That means cool as well as warm pastel colors and gold jewelry fits well to me. Especially when the skin is a bit sun kissed, the colorful tones show to advantage. Maike, on the other hand, is more an autumn type. Very warm earth tones are good for her. That doesn't mean that we only have to limit ourselves to this one color group. No, as you can see, I also like to wear seasonal warm tones, which are wonderful for the autumnal season.
At a young age you can actually wear every color, but for every single type there is a color type that fits even more than the others. Especially when you get older, you can recognize very well which type you are and what colors make you shine.

---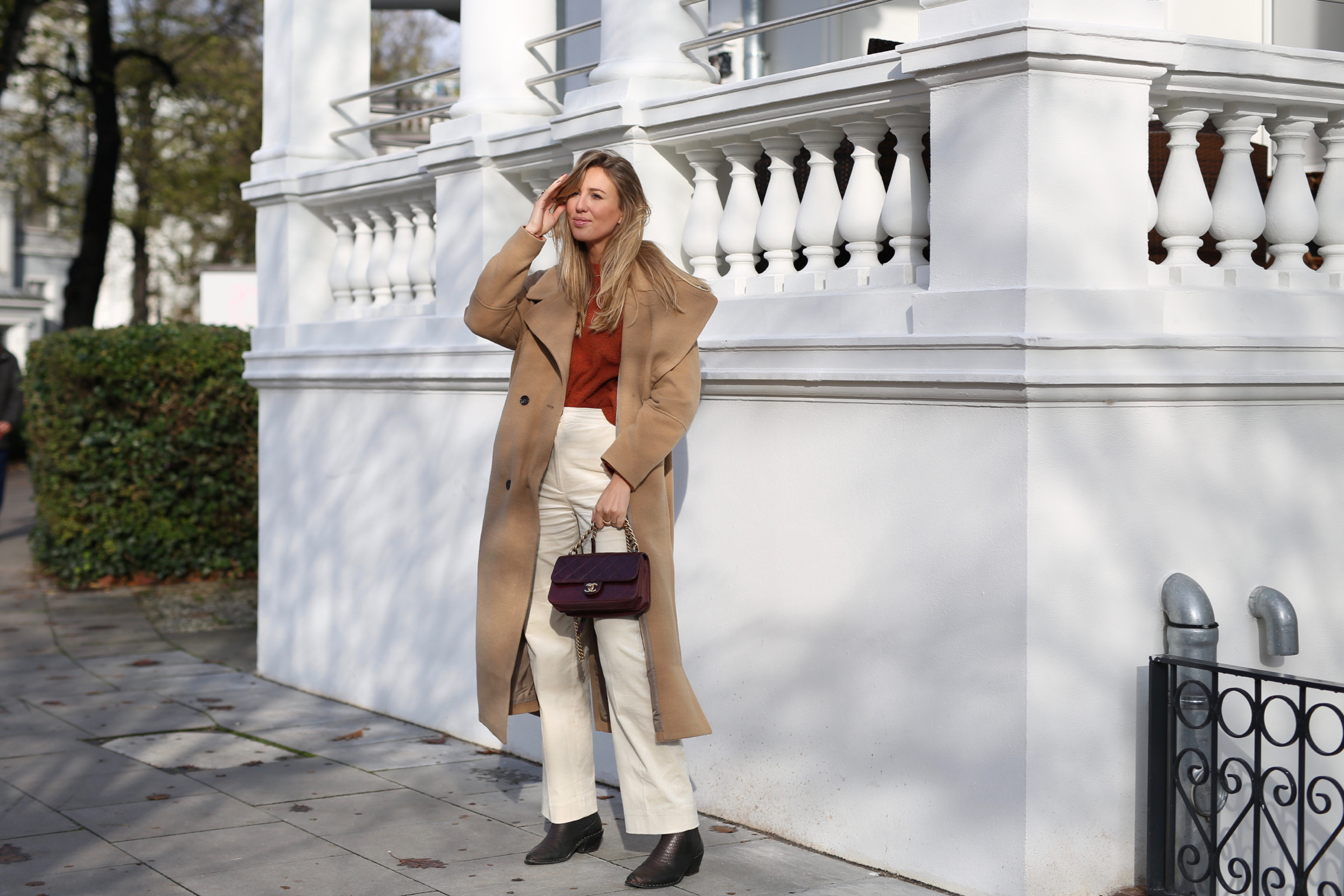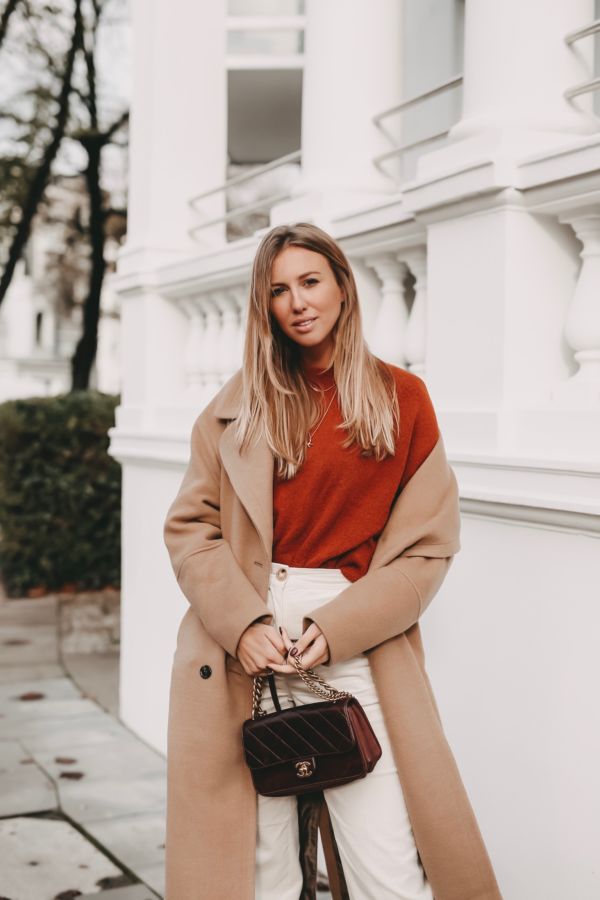 ---
Shop my Look: 
Sweater: &otherstories
Pants: Ivy & Oak
Coat: Ivy Revel
Shoes: Shoppisticated Collection (shop hier)
Bag: Chanel
For more inspiration visit our Shop …