*this article contains Affiliate Links & PR Samples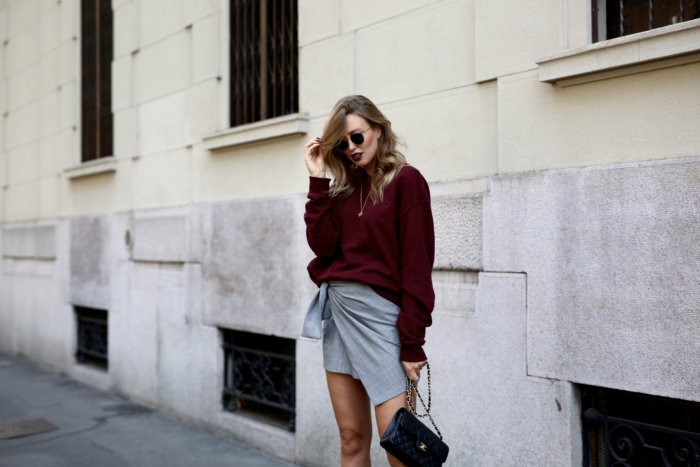 ---
"What is the trend color in fall 2017?"
As some of you have already noticed on Instagram,this summer our heart is striking for a very special color – RED. Whether as an all-over look or as a targeted colored eye-catcher, the signal color is deliberately put into scene. But hardly when we came back international Fashion Weeks in summer, we got quickly overtaken by the cool fall temperatures in Hamburg. Gray clouds, wind and rain lead us quickly to pick out thick pullovers, warm jackets and dark clothes.
"But how can we make our fresh summer trends autumnal?"
Fortunately, it is not too complicated. Because we stay in the same color family. Any shades of red are a good choice for this fall. I'm personally a big fan of Bordeaux and Burgundy – two absolute autumn colors and they are totally trendy in 2017. But in today's look, I show you another trend that can hardly be missed out on this fall. You probably already guess what it is… I bought my checkered skirt already last year, but it only gets now its great appearance. Because…
"For fall 2017 check pattern are the must-have of them all!"
All-Over check-looks are also a good idea. But also as individual pieces, as for example a coat, blazer, or as in my case, a skirt, the old-tried men's pattern makes your outfit to something really special. Since I'm a fan of both, patterns and colors, I just combined the two trends in one look.
[Kira]
---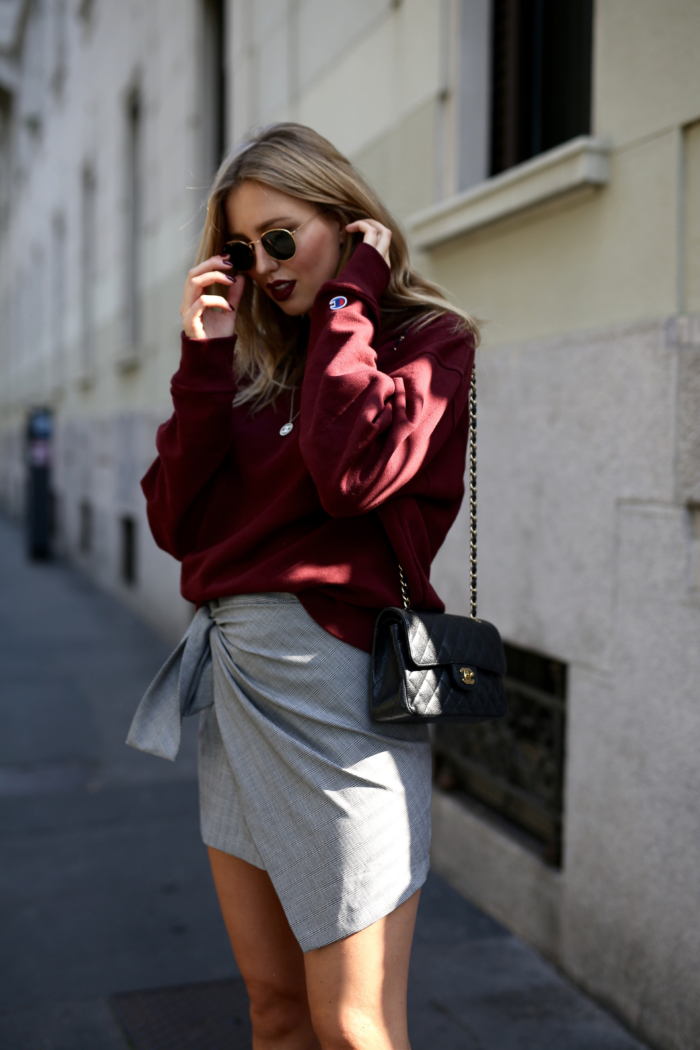 ---
Trend color  for fall: Bordeaux

---


---
Trend-pattern Check:

---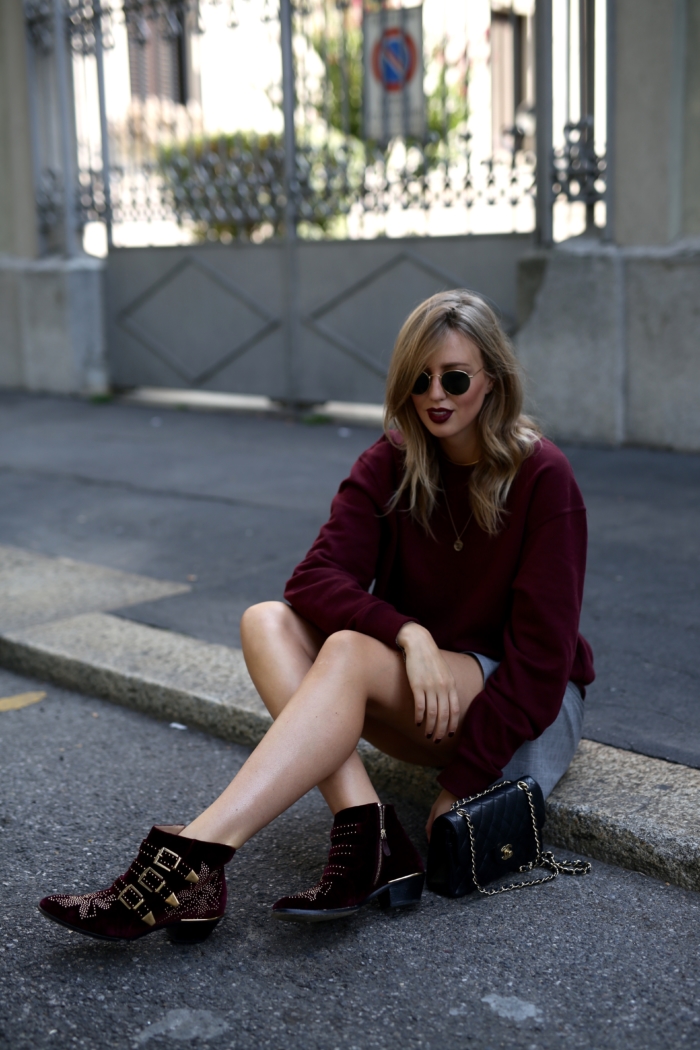 ---
My Look: 
Pullover: Champion
Skirt: Zara
Purse: Chanel
Shoes: Chloé
For more inspiration visit our Shop …




MerkenMerken
MerkenMerken
MerkenMerken
MerkenMerken
MerkenMerken
MerkenMerken
MerkenMerken
MerkenMerken
MerkenMerken
MerkenMerken
MerkenMerken
MerkenMerken
MerkenMerken
MerkenMerken