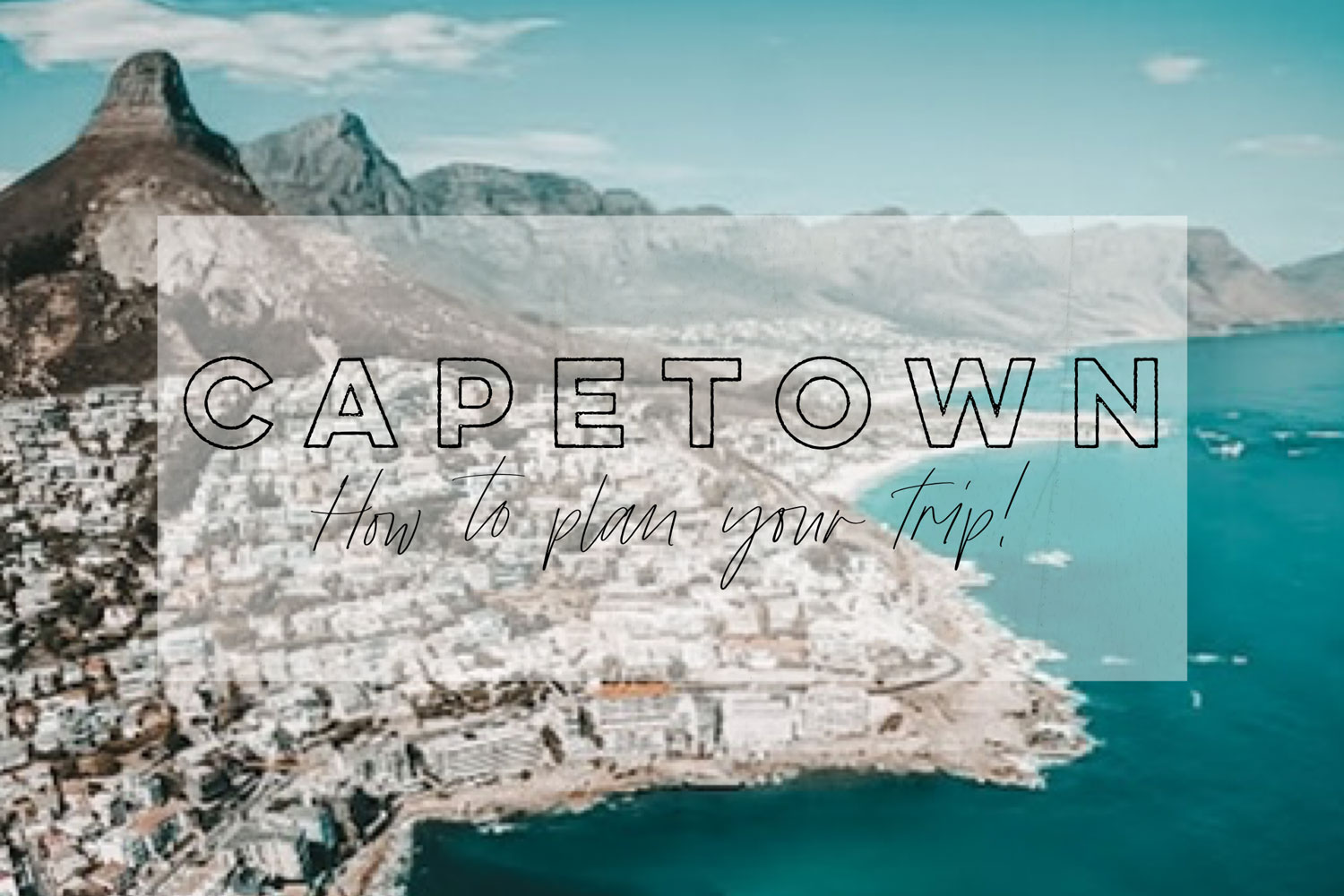 ---
Cape Town – the "Mother City" – a travel destination that has become increasingly popular over the last few years. Tourism is booming and we couldn't wait any longer to finally explore the city ourselves.
As before every big trip, we informed ourselves about the destination. Especially this time because we have heard also a lot of negative thing about the South African city …
---
Vacation in Capetown: Useful informations for planning your trip
The flight
There are daily flights from Germany to Capetown . Depending on the season, Lufthansa and Condor even offer direct flights from some German airports. Generally you should expect that you will have to make a stopover. Depending on the airline, the flight time is between 12 and 20 hours, so it is advisable to invest more for the flight in order to avoid the flight time due to long waiting times at the stopovers. Also pay attention to the departure times. On such a long trip, flying overnight is much more pleasant. When you arrive in Capetown, you need about 30-40 minutes by car from Capetown International Airport to the city center.
Best Airlines to fly to Capetown
Emirates
Turkish-Airlines
Lufthansa
Condor
KLM
British Airways
Qatar Airways
Air France
 Weather and time difference
The seasons in Capetown are exactly opposite to ours in Europe. If it's winter in Germany, it's summer in Cape Town. Spring begins around October. It is usually dry and windy. From December to February it is summer in Cape Town and the temperatures go up to 23-27 degrees. Nevertheless, it can be super windy sometimes and even at night it can get colder with 15-17 degrees. That's why you should definitely take a long trousers and a sweater with you even if you visit Cape Town during the South African summer. Even though Capetown is on the other end of the world there is only a minimal time difference of just 1 hour.
Visa, vaccinations and currency
If you don't want to stay longer than three months, you don't need a visa to enter Capetown. The only thing that has to be considered is that the passport is valid for at least 30 days after departure and that you already booked a return flight ticket. Special vaccinations are also not required. Capetown and the Western Cape are also considered to be malaria-free, so that no precautions need to be taken in this regard either. Nevertheless, it is always recommended to take the standard vaccinations such as tetanus, hepatitis A and possibly hepatitis B and rabies for a long trip.
The currency in Capetown is the South African Rand (ZAR or R). One euro corresponds to approximately 16 rand. For us Germans, the costs of living in Cape Town are relatively low. Usually you can exchange money in any bank but keep in mind that they usually have to order the Rand first. For security reasons you should rather have little cash in your wallet and pay with a credit card.
Getting around
There are various ways of getting around in Capetown quickly and safely. The only functioning public transport is the MyCityBus. It's not always reliable but a cheap alternative. However, trips with Uber are the best option. Especially if you want to stay in the center of Cape Town, Uber is very cheap and you don't need to search for a parking space or pay a lot for monitored parking spaces. Longer trips can be quite expensive, however. To explore the area around Capetown, e.g. the Garden Route, wine regions like Stellenbosch, Franschoek or Paarl, the Cape of Good Hope or the West Coast, it is better to rent a car. But be careful: there is left-hand traffic in Capetown! In addition, you should make sure that you take out full insurance when renting a car, as the traffic in Capetown can often get quite wild and break-ins also occur more often. You should avoid driving with taxis, since the taxi drivers often don't switch on the taximeters and end up asking too much money.
Safety
One of the things you keep hearing about Capetown is that it is very dangerous. Of course, the country's security standards cannot be compared to European ones, but it is not as bad as many say. However, since there is great poverty in Capetown's surroundings and thefts and car break-ins are common due to this uneven distribution of income, there are still a few rules that should be observed:
Avoid walking around with your cell phone, wallet or camera and leave expensive designer bags or similar at home.
If you are a outside with a friend or in a larger group, you can also walk short distances. As soon as it gets dark or you are alone, you should order an Uber.
Avoid dark alleys, like in any other big cities and watch your surroundings.
Don't talk to beggars too long. This can be a diversion.
Meet people with respect and kindness.
The real crime concentrates above all on the poor neighborhoods and the so-called townships, which you shouldn't visit as a tourist without a guide. Other districts with increased crime are:
Woodstock
The lower section of the Long Street: the Financial District.
The Center (City Bowl) and especially the Central Business District should be avoided at night.
Tourist areas such as Sea Point, Green Point, Camps Bay or Waterfront are safe. For example, jogging along the promenade is no problem here. There are many restaurants, cafés and bars at the Kloof Street, Long Street, Loop Street or Bree Street. You can stay here without any worries.
More useful informations for your trip to Capetown
There are eleven official languages in South Africa, but the majority in Capetown speaks English – therefor language barriers shouldn't be a problem.
Don't forget a travel plug adapter. In Capetown the type D, M and N sockets are used.
Suncreen: Even if it is cloudy or windy, the sun in Capetown has significantly more power than we are used to from Germany or European summer regions. The best thing to do is always apply SPF 50.
The top 5 sights in Capetown are: Cape of Good Hope, Table Mountain / Lion's Head, Chapman's Peak Drive, Camps Bay, Kirstenbosch Botanical Gardens. By the way: Google Maps is a great way to plan which cafes, restaurants, sights or other places you want to see during a trip. Here you can put your pin in the places you want to visit and save it.
Now you are well prepared for your trip to Capetown. In our Travel Recap you can also find a lot of recommendations regarding restaurants, cafés and must-do's.