*this article contains Affiliate Links & PR Samples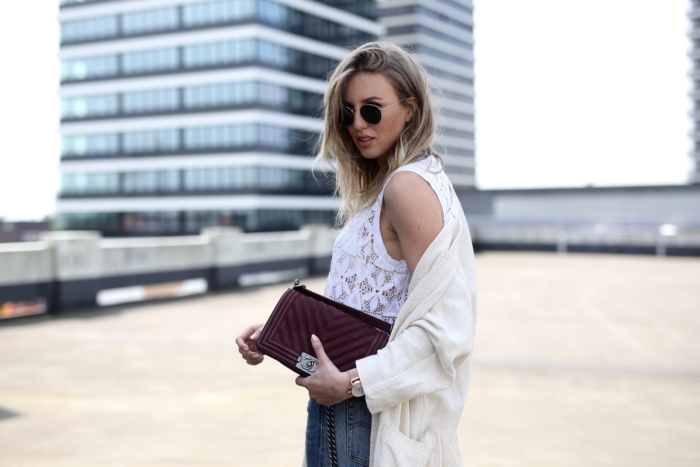 ---
As always better late than never, summer has arrived us in Hamburg. It is the first warm day this year and it's already middle of May. – Hard to believe but unfortunately true. And with whom I could have spent this wonderful first sunny summer day better than with our good friend Jenny from Fashionindividual. We met up for a press day in the morning, shooted our outfits, cooked together and just talked about typical girls topics. What girlfriends just do when they spend time together!
"But are there any real friendships among bloggers?"
A question that is rather ridiculed by some and which is viewed by others with critical eyes. And yes … some of it is true.
In our industry, "friends" are selected by their number of followers on Instagram. It is always a question of who can be the most useful to hang with. Because maybe they could link you in a photo.
This may all happen, but not all bloggers are like that! Of course it is a very superficial business and you have to be careful about whom you trust. But nevertheless we have found very good friends in our blogger industry. Our dear friend Jenny is definitely at the top of the list. Because in our friendship, the blog is simply secondary. Of course, we also "work" together and gladly connect this with our  free time. But first and most importantly we are "just" normal girlfriends who laugh together, chill in pajamas, trust each other secrets and simply enjoy the time together.
"It really depends on the character – no matter which industry you are working in!"

---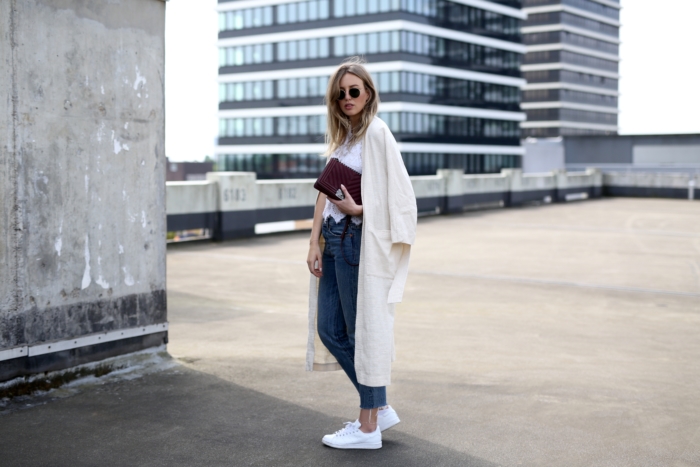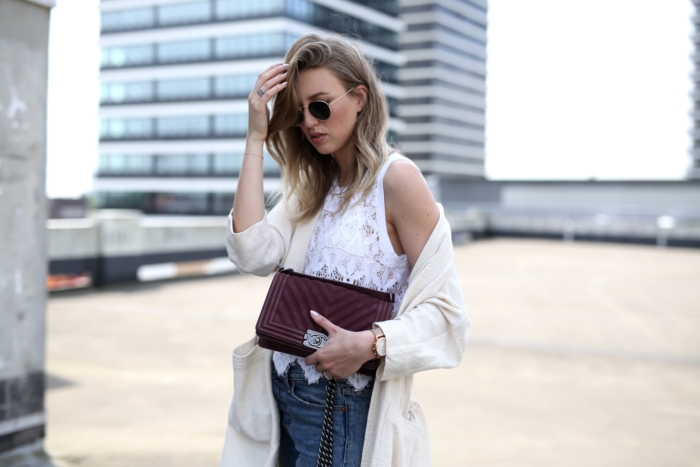 ---
My Look: 
Top: Anthropologie
Coat: H&M Trend
Jeans: Levi's
Shoes: Adidas Stan Smith
Purse: Chanel
For more inspiration visit our Shop …