*Advertisement/ This post contains PR-Samples & Affiliate Links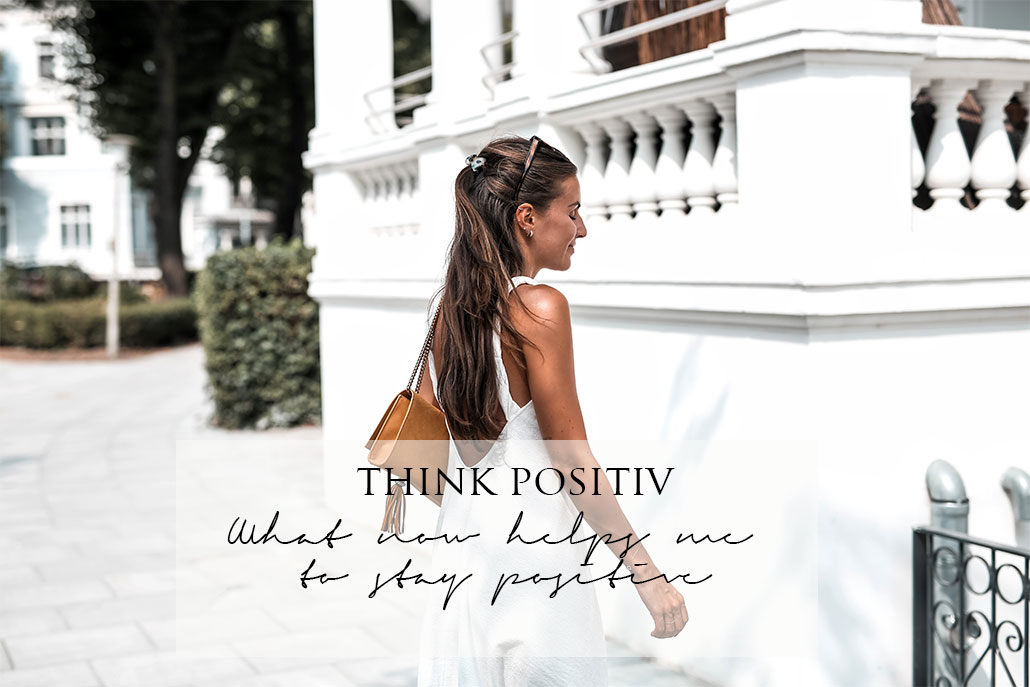 ---
I think this year is more than tough for almost all of us. The corona pandemic has us under control and we all have to cut back on our normal everyday life. For me it is super difficult that things are being decided that we can't control. Of course these things are for the common good and I understand that you have to wear a mask, keep your distance and not necessarily go to nightclubs or bars. But what frustrated me the most this year is that our wedding has to be postponed. Suddenly I had to deal with things and decisions that I couldn't take on my own. I have to say that was really difficult for me. But it is how it is and maybe it is just fate that turned out that way now.
Everything happens for a reason.
Even in this difficult times, you should try to think positively. There are so many countries that have been hit so badly. Somehow it worked in Germany to keep the pandemic as low as possible. We have already been lucky in Germany that the state offered immediate aid and companies were able to send their employees on short-time work to secure their jobs. Countries that depend on tourism, such as Spain, Greece or Italy, have been hit so much worse.
I always try to be happy with what I have because when you think about how bad things are in the world, we can be really lucky for what a privileged life we ​​are allowed to live. It's so nice that we are able to meet friends again, see our family, have dinner in restaurants and go on vacation in Europe.
We all imagined the year 2020 to be very different, but it came this way and we just need to try to make the best of it.
Corona is annoying, but I just hope so much that we will soon all be able to survive the pandemic together and learn to live with the new virus.

---
SHOP MY LOOK: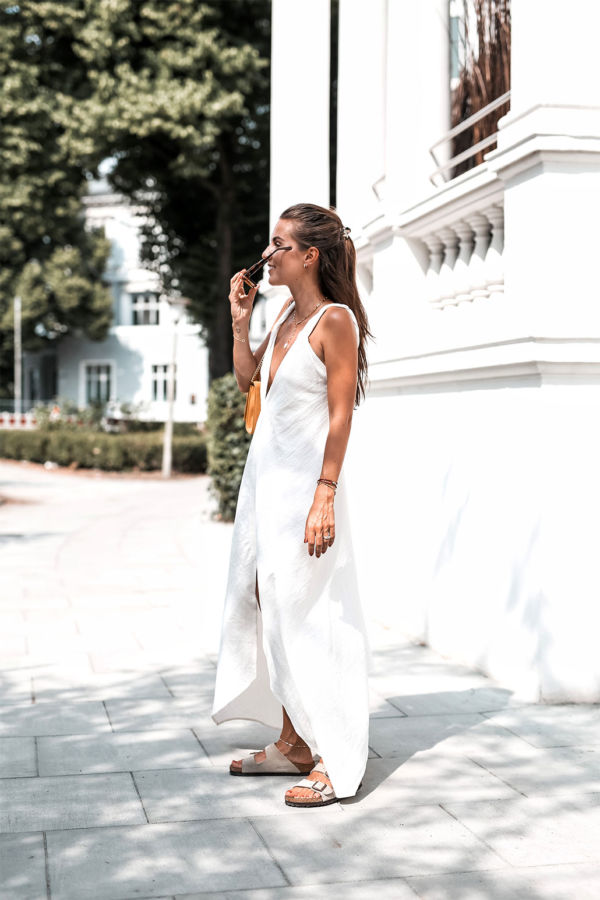 My favorite white Mididresses for summer: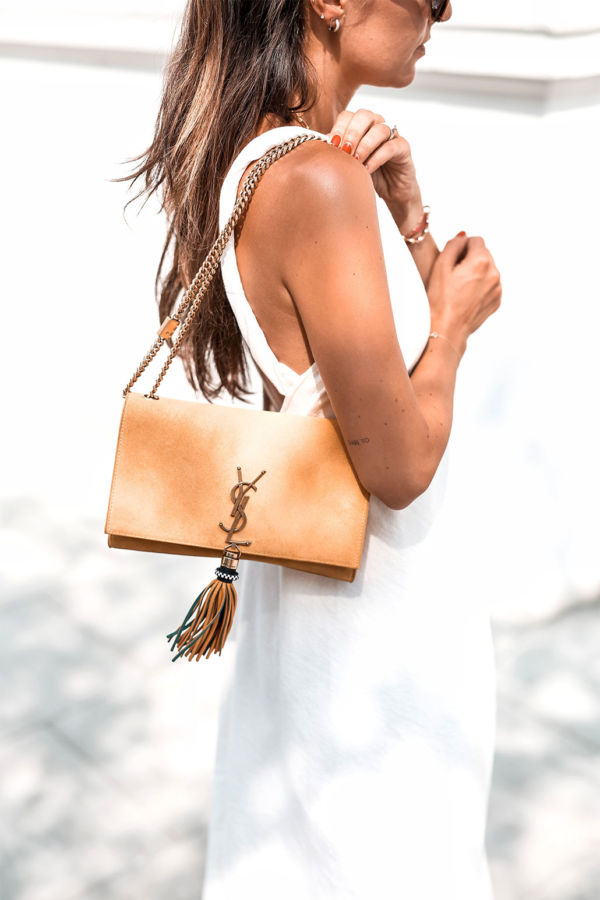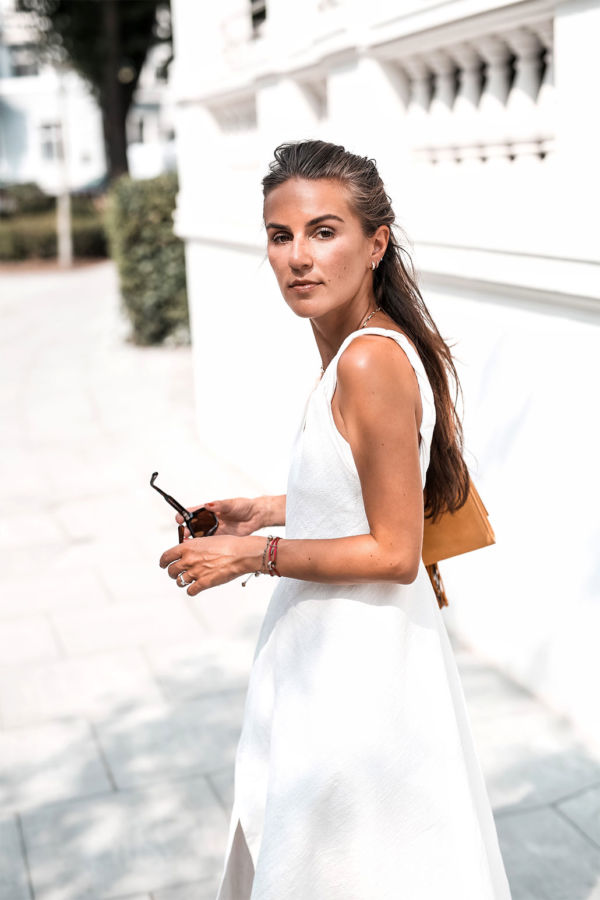 I WAS WEARING:
Dress: By Aylin Koenig
Shoes: Birkenstock
Bag: Saint Laurent
Shades: Chimi
Hairclip: Kauf Dich Glücklich
Jewelry: LLR Studios, Cartier
For more inspiration visit our Shop …